Hello to all the people who make up this community, this time I want to share with you the preparation of a simple but delicious chicken broth that I made, this broth is very good for those people who have the flu, it helps them a lot to lift their spirits and for I made that today especially for my grandmother.
Hola a todas las personas que conforman esta comunidad, en esta oportunidad quiero compartir con ustedes la preparación de una sencilla pero delicioso caldo de pollo que hice, este caldo es muy bueno para aquellas personas que tienen gripe les ayuda bastante para levantar el ánimo y por eso hoy la hice especialmente para mi abuela.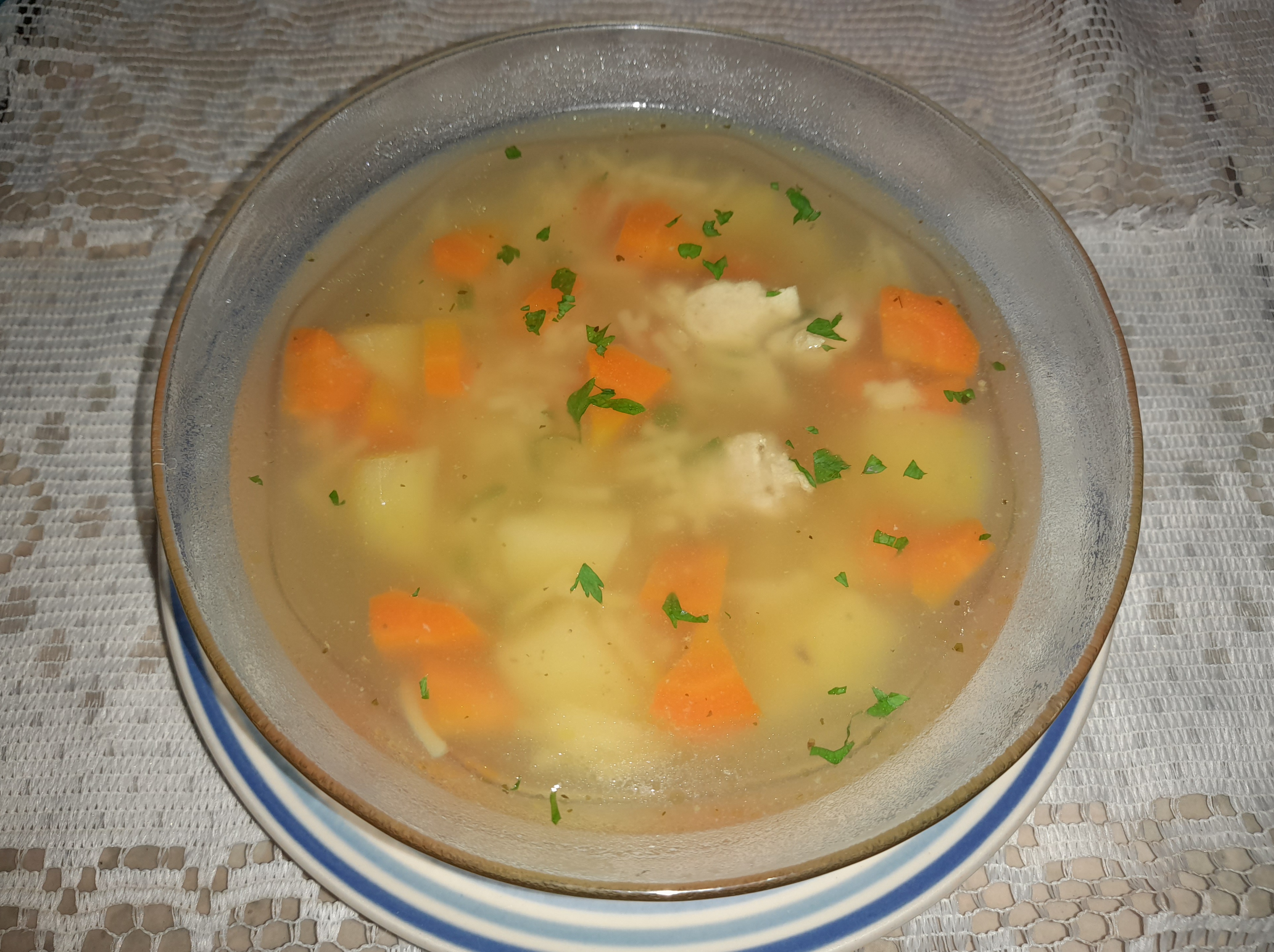 Ingredients
1 packet of Maggi soup
a few pieces of chicken
Potatoes
Carrot
Garlic
Ingredientes
1 sobre de sopa Maggi
Unos trocitos de pollo
Papas
Zanahoria
Ajo
Preparing this broth is very quick and simple, we are going to cut the potatoes and carrots into small squares.
Preparar este caldo es muy rápido y sencillo, vamos a cortar las papas y zanahoria en cuadros pequeños.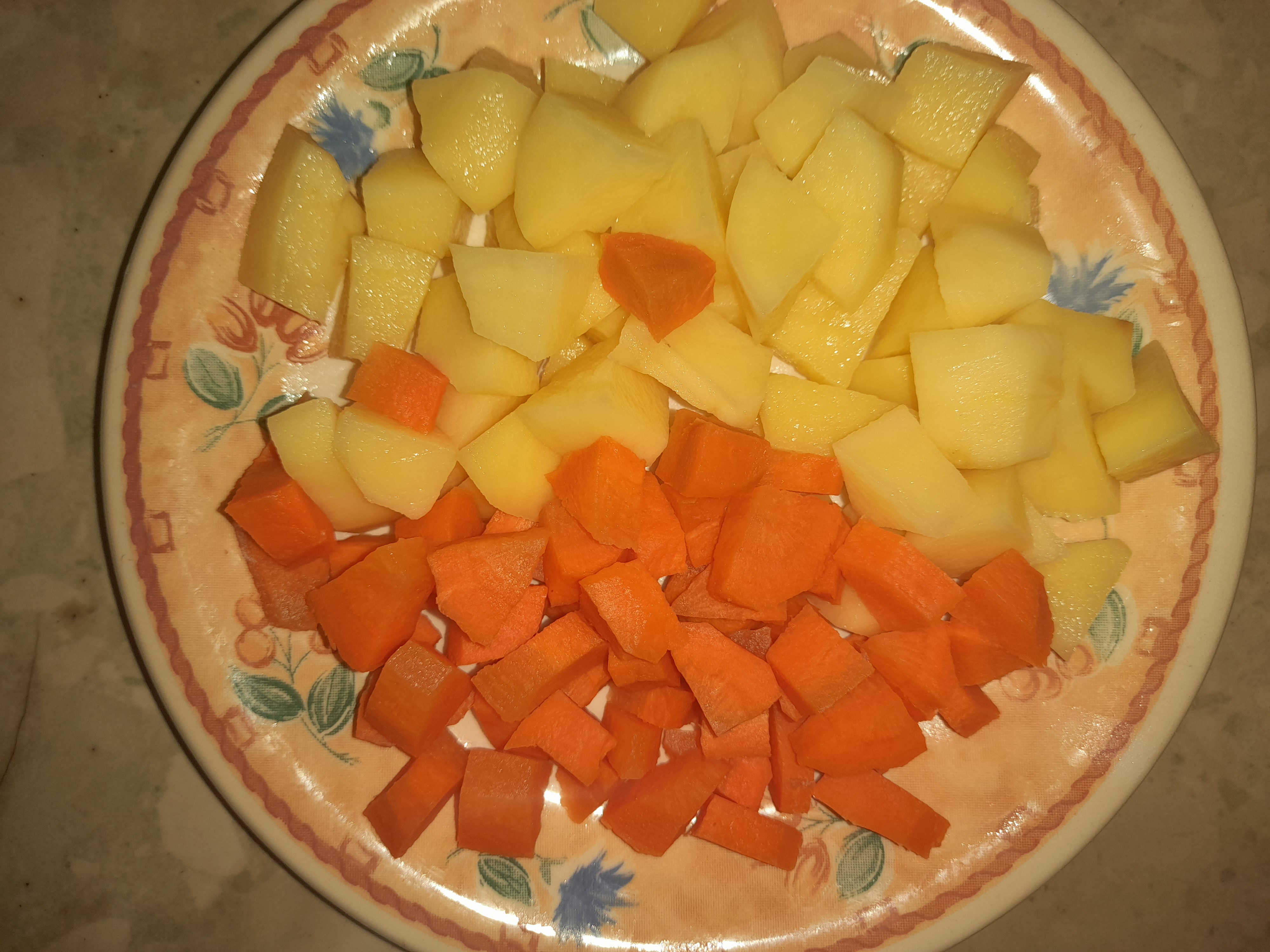 Crush the garlic and sweat along with the chicken pieces.
Trituramos los ajos y pones a sudar junto con los trocitos de pollos.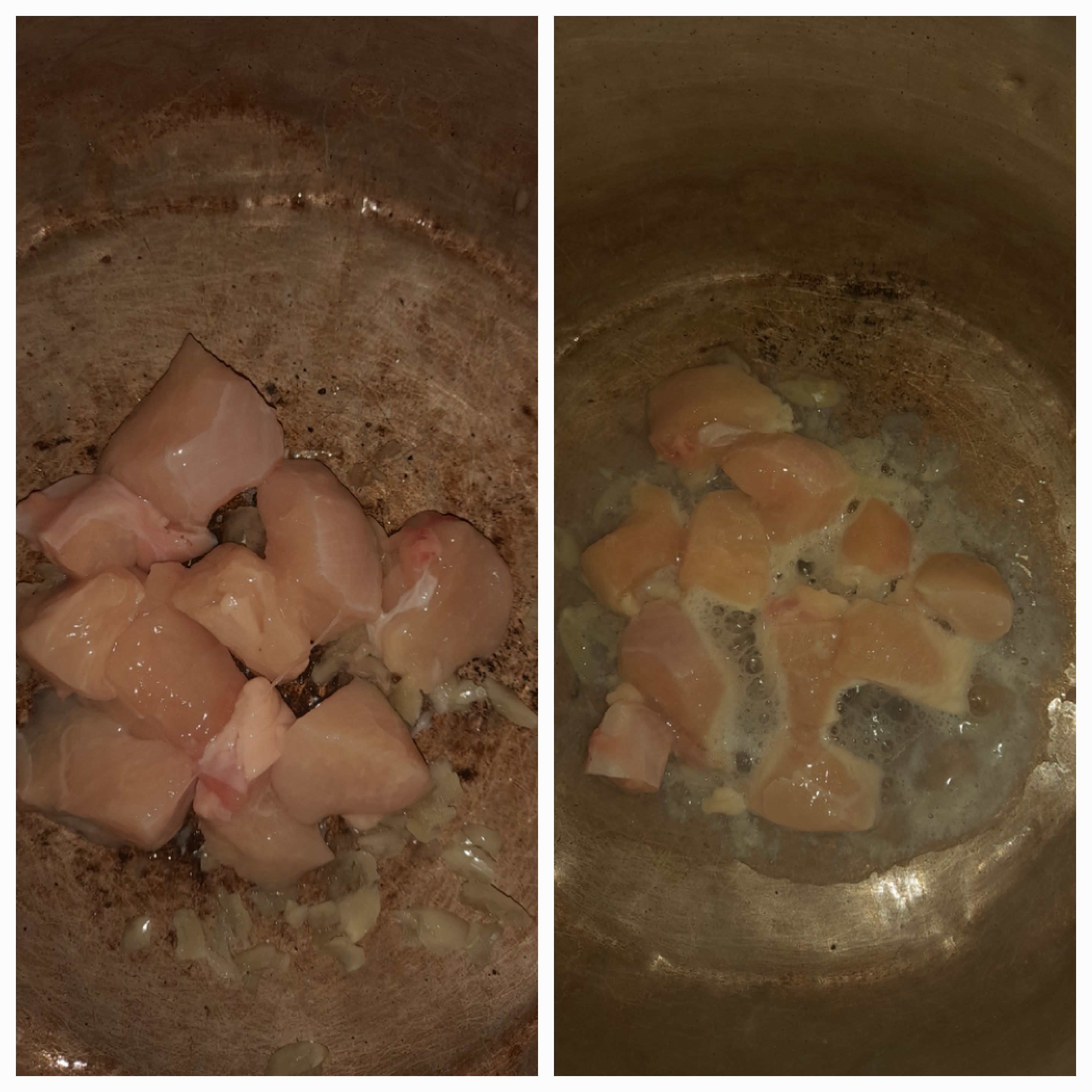 We proceed to add the potatoes, carrot and add water.
Procedemos agregar las papas, zanahoria y agregamos agua.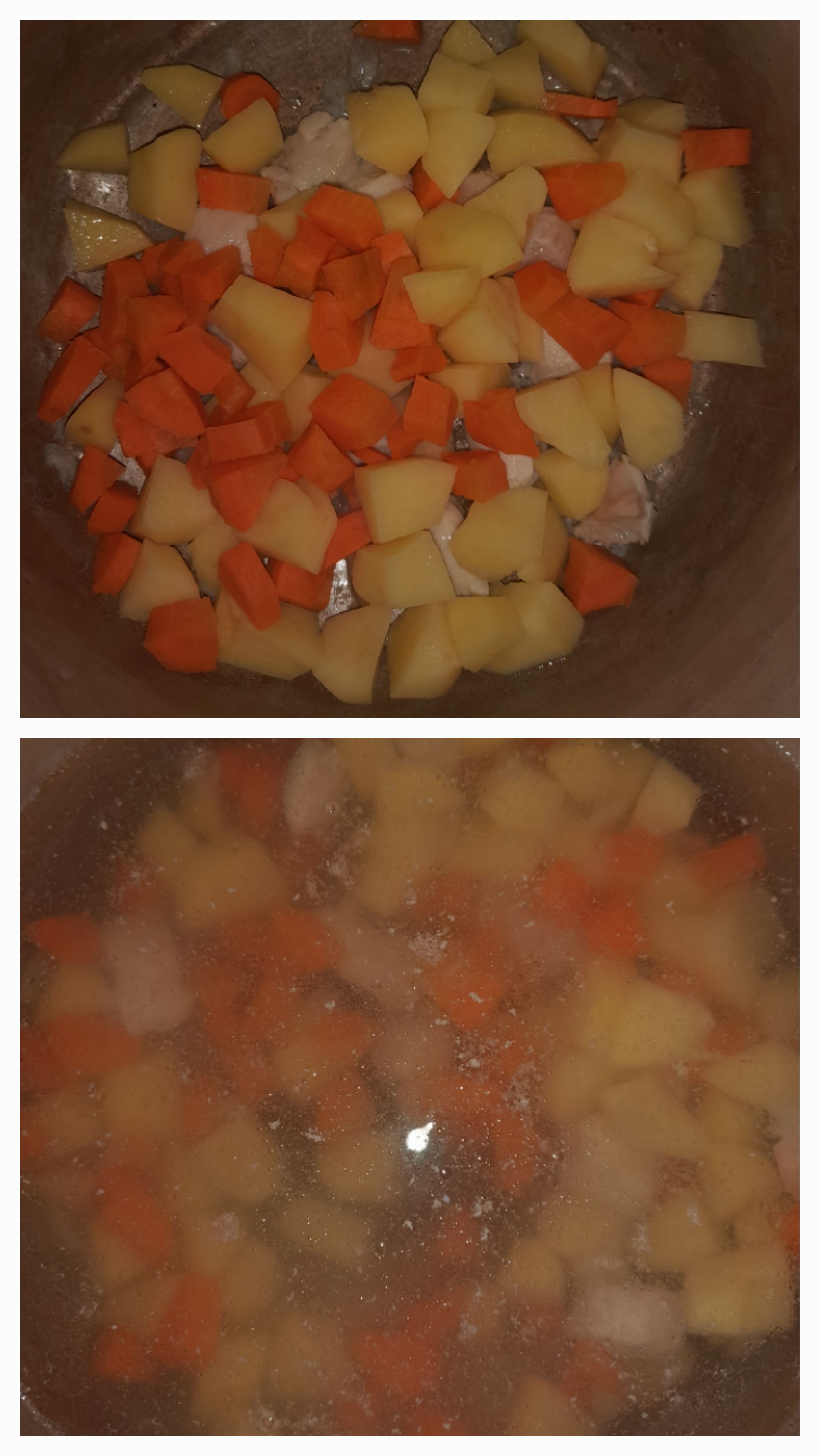 When boiling we add the envelope of Maggi soup and turn off when the potatoes and carrots are soft.
Al hervir le agregamos el sobre de sopa Maggi y apagamos cuando las papas y zanahoria estén blandas.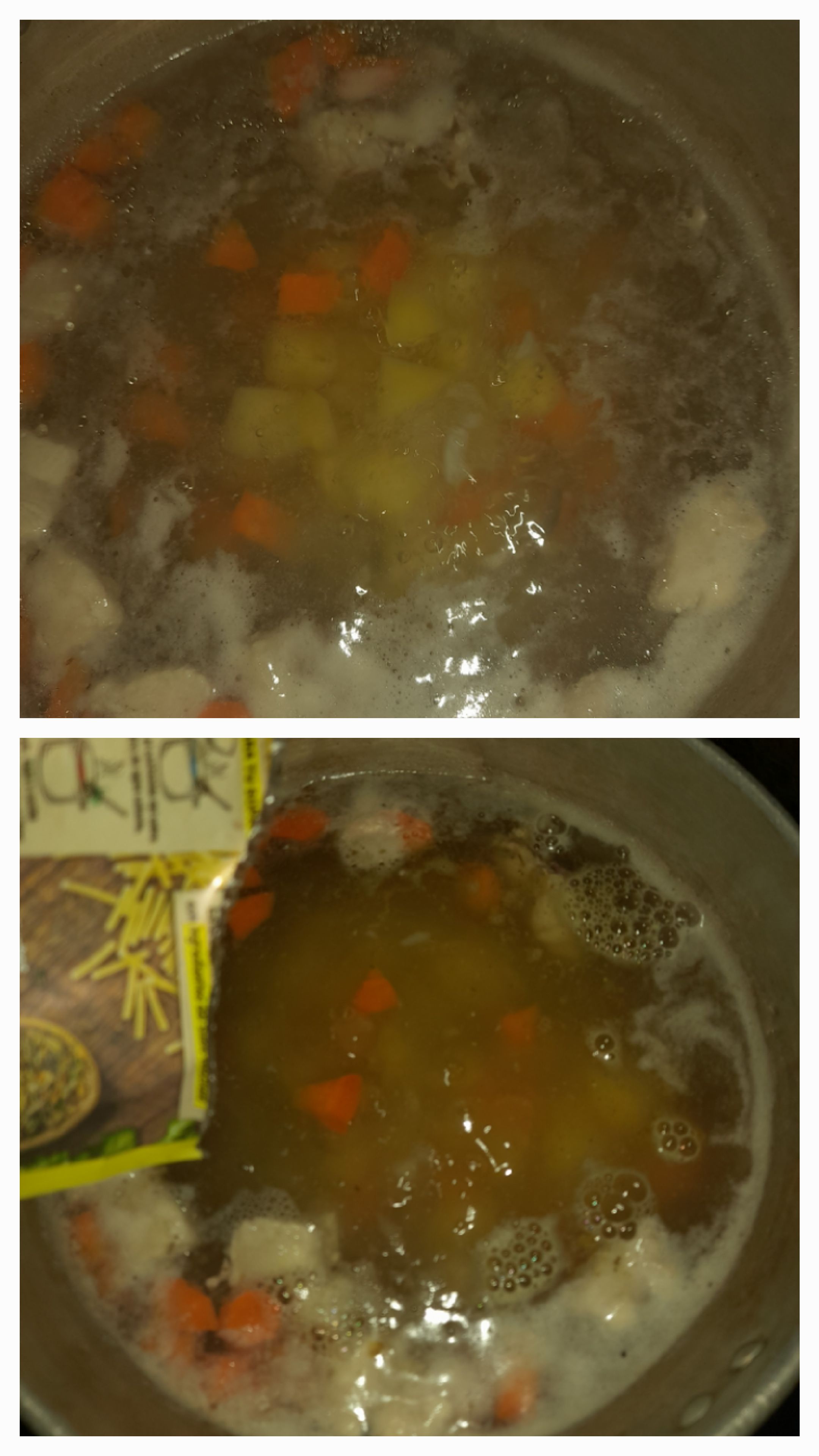 Look here the special chicken broth.
Míren aquí el caldo de pollo especial.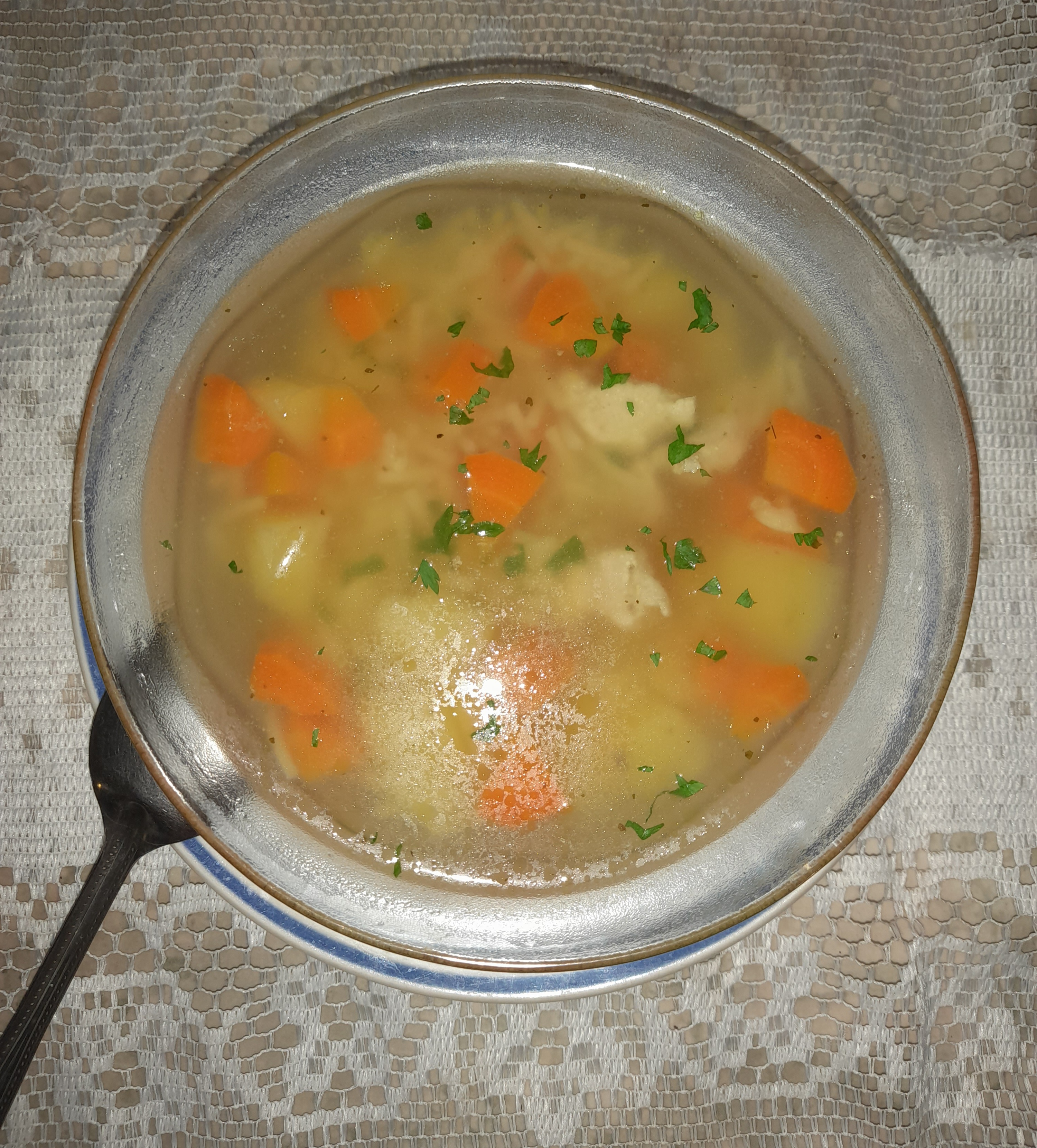 All photos were taken with my Samsung A21s phone.
For the collages I used GridArt.
Translation with Google translator.
Todas las fotos fueron tomadas con mi teléfono Samsung A21s.
Para los collage utilicé GridArt.
Traducción con Google traductor.