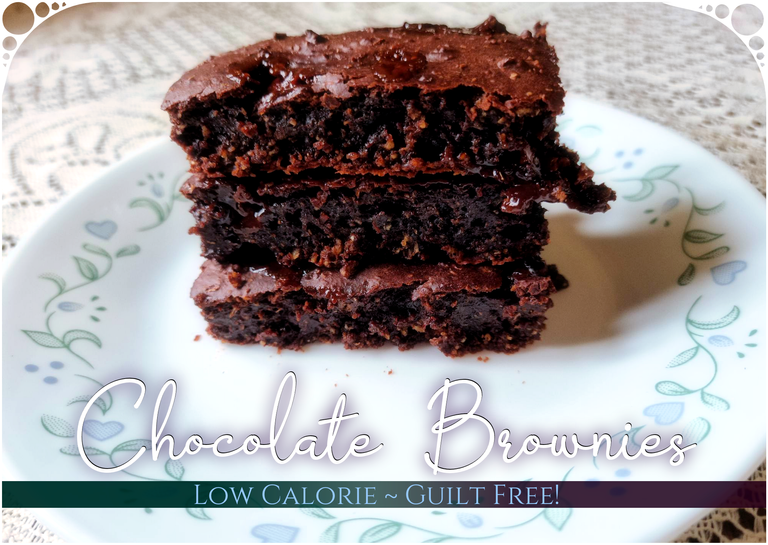 In my quest to create low-calorie but delicious desserts of the like we're already used to, I found quite a few chocolate brownie recipes out there that remove sugar and others that utilise greek yoghurt and remove eggs and oils.
After mixing and matching a few of these recipes in some glorious Kitchen Alchemy, I bring to you this low calorie chocolate brownie recipe that's been tried and tested and thumbs-up'd by the most pickiest of dessert eaters: my partner.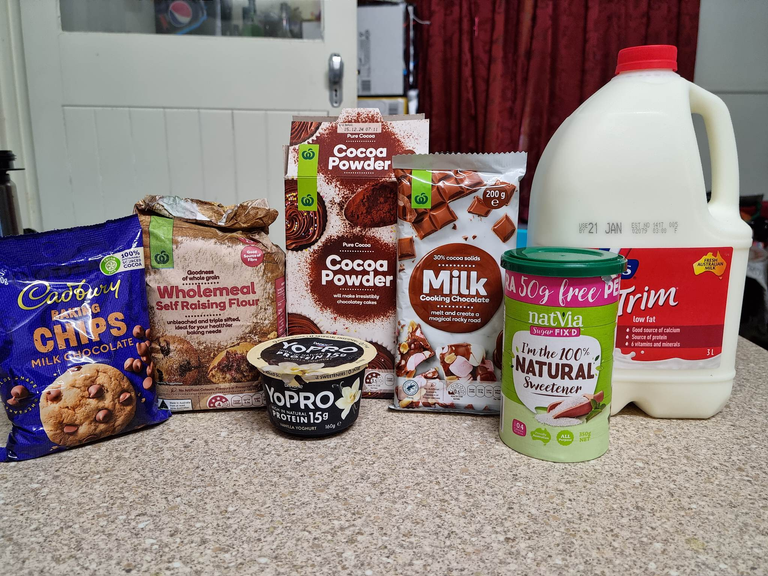 Ingredients
100g of chocolate, melted (540 calories)
1 whole YoPro Vanilla Greek yoghurt (95 calories)
Half a teaspoon of Stevia (zero, zilch, nada)
3/4 cup of wholemeal self-raising flour (300 calories)
1/2 cup of cocoa powder, unsweetened (100 calories)
3/4 cup Lite Milk (60 calories)
(optional) Half a cup of chocolate chips (400 calories)
Let's add that all up! This recipe makes 12 brownies (or 16 if you're like me and cut them slightly smaller, but normal cutting — 12!) With the chocolate chips, that's about 125 calories per brownie. Without the chocolate chips, 90 calories per brownie.
Nice! That's exactly what I like to see in a low-calorie dessert! AND! It's full of protein, thanks to that yoghurt.
(it's 160 calories if you use this exact recipe and half a cup of brown sugar instead of the sweetener. So, still not bad considering one normal homemade brownie is around 300 calories at the lower end and 500 calories per brownie at the higher end.)
(seriously, one of the old recipes I used to follow has 1700 calories of butter in the recipe. That's more than the amount of calories in this entire recipe!)
Let's get started, shall we?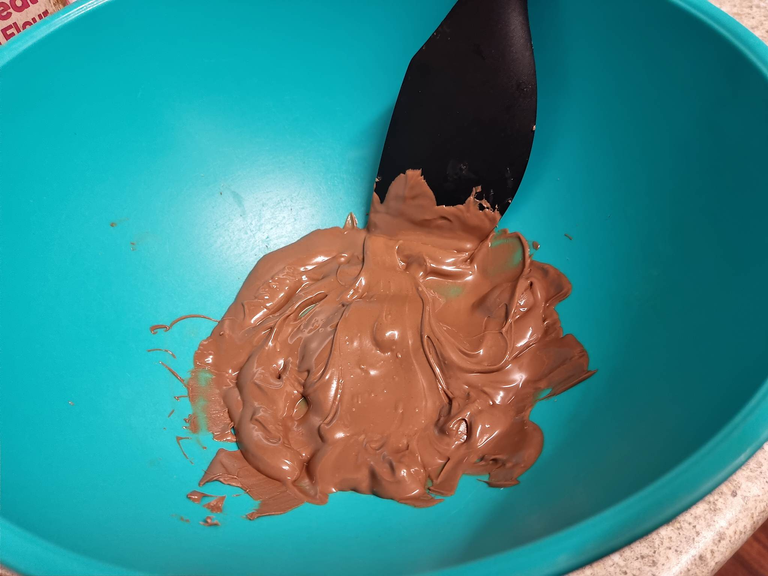 Preheat your oven to 180 degrees Celsius. Melt your chocolate by slowly microwaving, or placing the bowl on top of a saucepan of boiling water — whatever floats your boat. I'm lazy and microwave.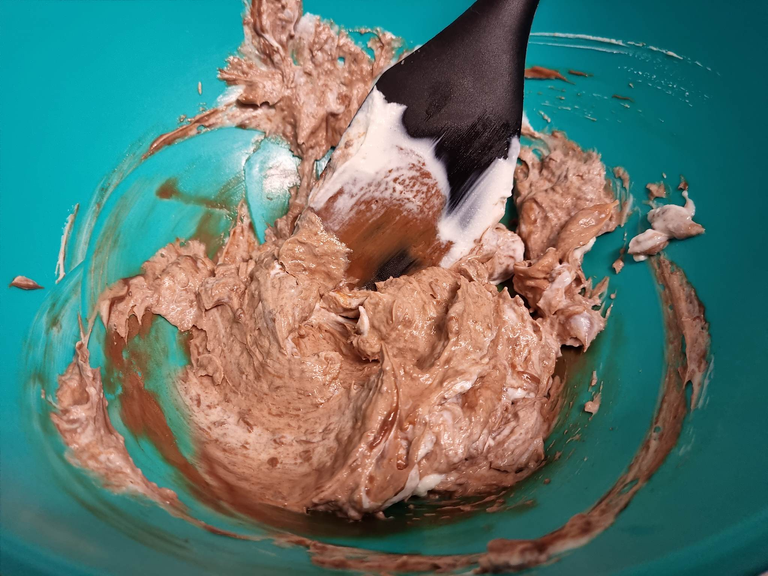 Once melted, let the chocolate cool for a minute or so before adding your Greek yoghurt and teensy bit of Stevia. Mix well.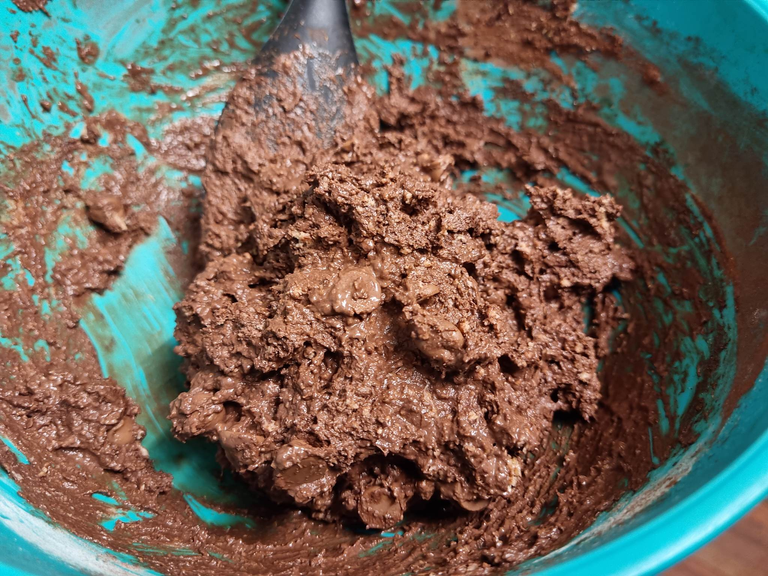 Add your flour and cocoa powder and mix until just combined, then add your milk, mixing until fully incorporated. The mixture should be nice and thick, not too runny at all.
If you decide to add chocolate chips, now would be the best time to add them. Or you could just sprinkle them on top. Once again: whatever floats your boat. This is your dessert, after all.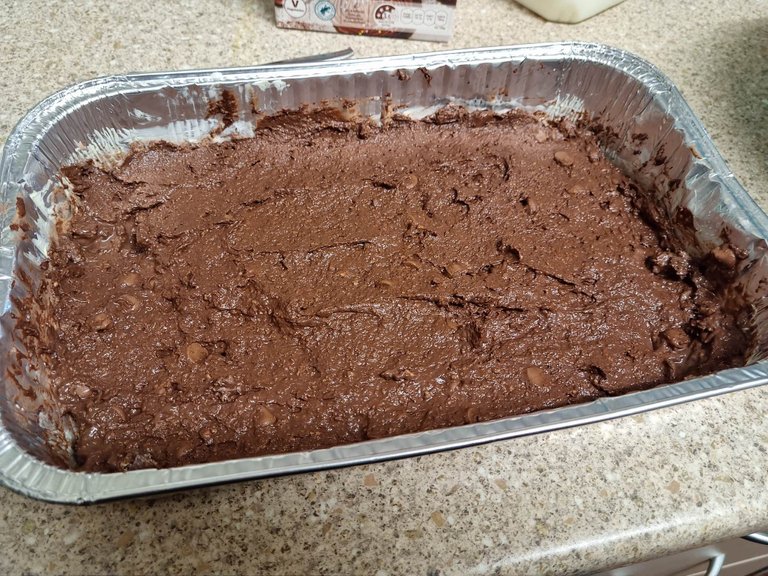 Spoon it into a ready-and-prepared baking tray and pop it into the oven for about 25 minutes. You'll know it's ready when a toothpick or whatever pointy item you choose to use comes out clean.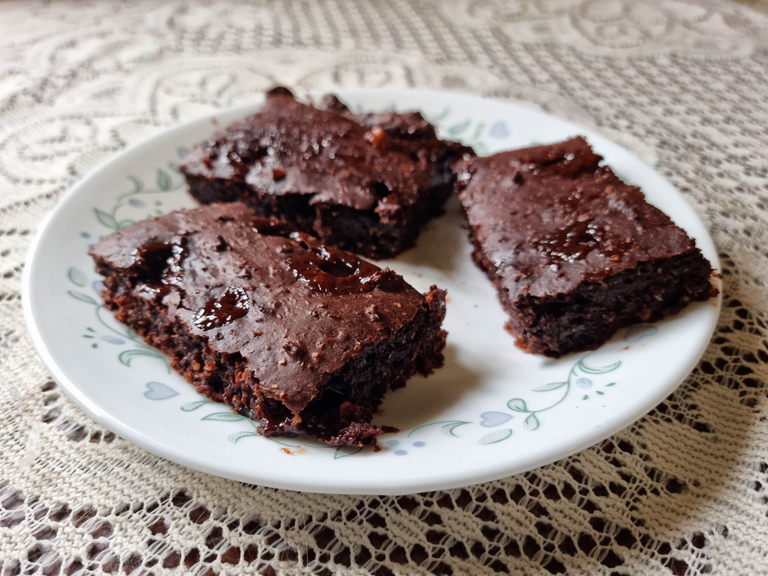 Serve and enjoy your guilt-free deliciousnes! 😁
I will admit that this recipe tastes better when using brown sugar rather than the sweetener, and when I used sugar my partner literally said that this was the best brownie he'd ever had. It was the perfect texture, flavour, everything. This recipe when using the sweetener, I recommend eating them warm or reheated to renew their texture.
I served ours warm with a small blob of low-fat vanilla ice cream, just to make it seem a bit more desserty. All in all, with two slices of brownie and the ice cream, we each had about 300 calories for dessert.
Until next time!! 🍨
---
All photos in this post are courtesy of me, @kaelci and a Samsung S21.