Good day friends!!!
Buen día amigos!!!
Today I want to share with you a super delicious recipe, "Guava pie" ... this cake can be served as a dessert after meals or for a snack with family and friends, it is really ideal for when you want to treat yourself to a different sweet.
Hoy quiero compartir con ustedes una receta súper deliciosa, "Pie de Guayaba"... esta tarta puedes servirla como postre después de las comidas o para una merienda con familiares y amigos, realmente es ideal para cuando desees darte un gusto con un dulce diferente.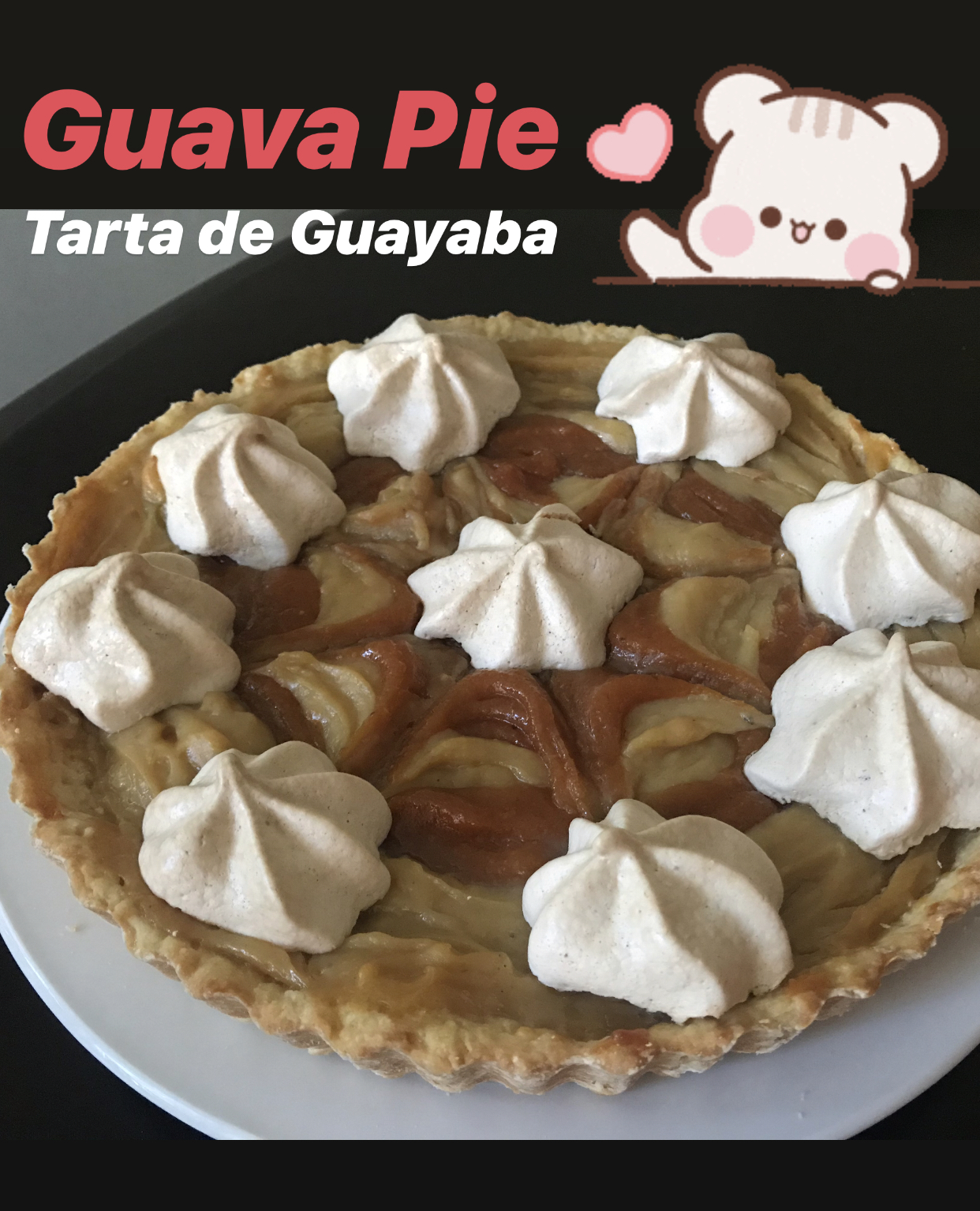 You will need the following ingredients:
Necesitarás los siguientes ingredientes:
For the cake base:
Para la base de la tarta:
• 1 cup of wheat flour.
• 1 egg.
• 3 tablespoons of butter.
• 1 teaspoon salt.
• 2 tablespoons of sugar.
• 1 tablespoon of water.
• 1 taza de harina de trigo.
• 1 huevo.
• 3 cucharadas de mantequilla.
• 1 cucharadita de sal.
• 2 cucharadas de azúcar.
• 1 cucharada de agua.
Mix the ingredients in a bowl, knead very well until it forms a smooth and homogeneous dough, cover it with plastic wrap and put it in the fridge for 1 hour.
Mezcla en un bol los ingredientes, amasa muy bien hasta formar una masa suave y homogénea, cúbrela con papel plástico y llévala a la nevera por 1 hora.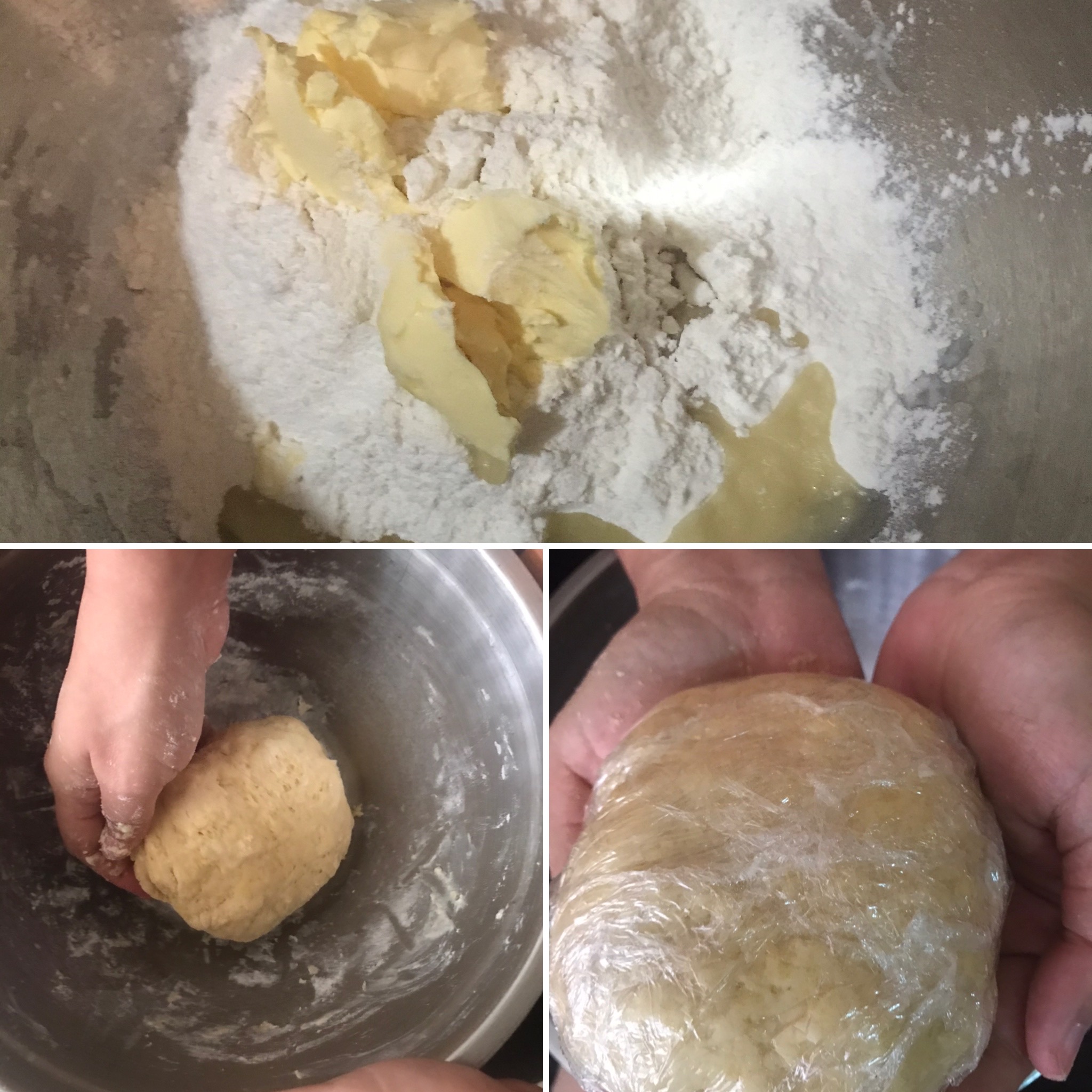 Next, sprinkle flour on the counter and with a rolling pin, spread the dough, then place it in a pie mold and cut the edges, finally with a fork you pierce the dough so that it does not sponge.
Seguidamente espolvorea harina en el mesón y con un rodillo extiende la masa, seguidamente la colocas en un molde para pie y cortas los bordes, por último con un tenedor perforas la masa para que esta no se esponje.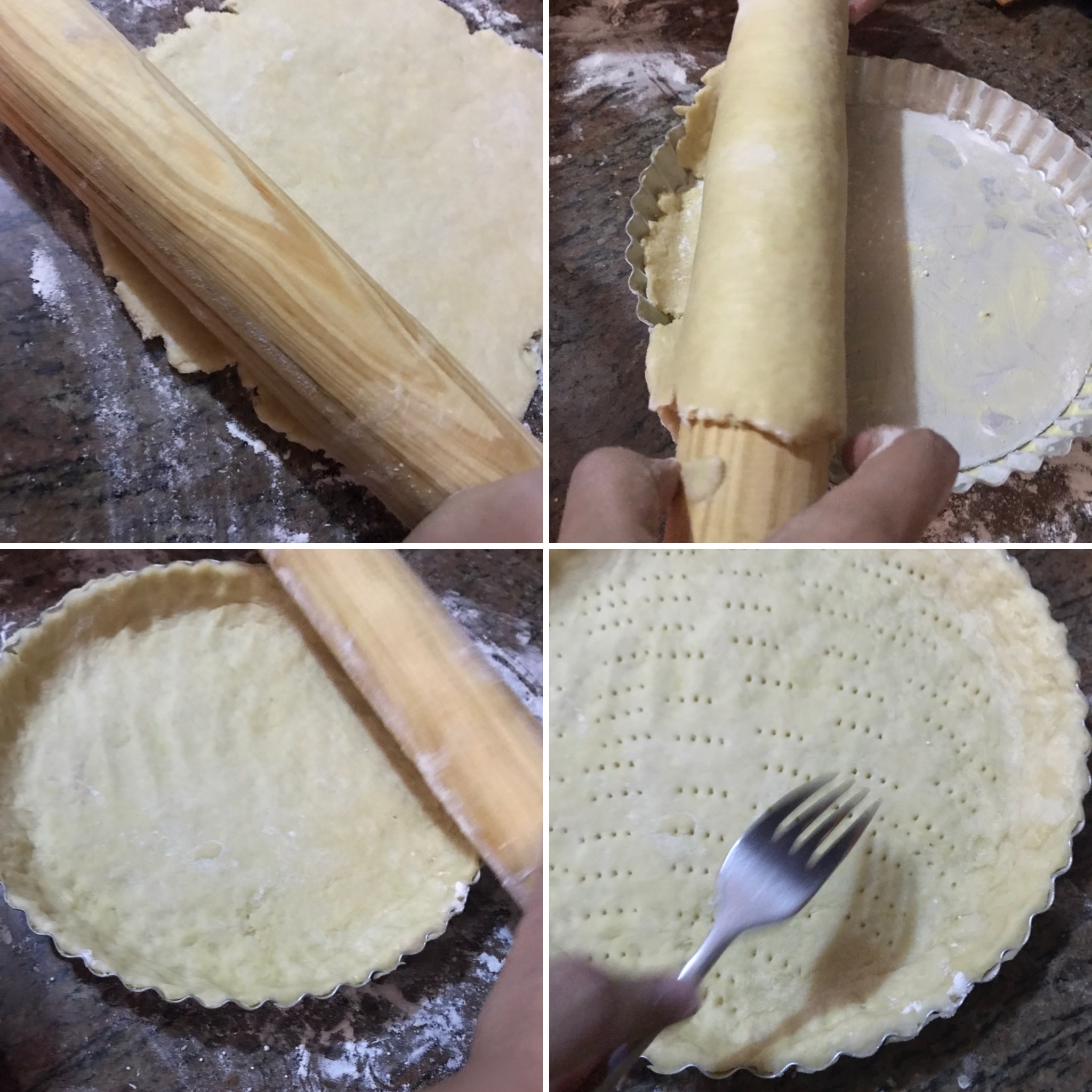 Now we must make the guava jam, you can compare it to skip this step, however, I will make it for this preparation.
Ahora debemos hacer la mermelada de guayaba, puedes compárala para saltar este paso, sin embargo, yo la haré para esta preparación.
You will need to:
Necesitarás:
• 4 guava diced and boiled.
•1 cup of sugar.
• The juice of one lemon.
• 4 guayaba picadas en cubos y sancochadas.
•1 taza de azúcar.
• El zumo de un limón.
You must take the chopped and cooked guava and put it in the blender to extract a pulp that you will have to strain to remove the seeds, then add the pulp in a pot with the sugar and lemon juice, stir constantly, until it becomes thick and shiny . Reserve for your cake.
Debes tomar la guayaba picada y dancochada y llevar a la licuadora para sacar una pulpa que deberás volar para retirar las semillas, seguidamente agrega la pulpa en una olla con el azúcar y el zumo de limón, remueve constantemente, hasta que se torne espesa y brillante. Reserva para tu tarta.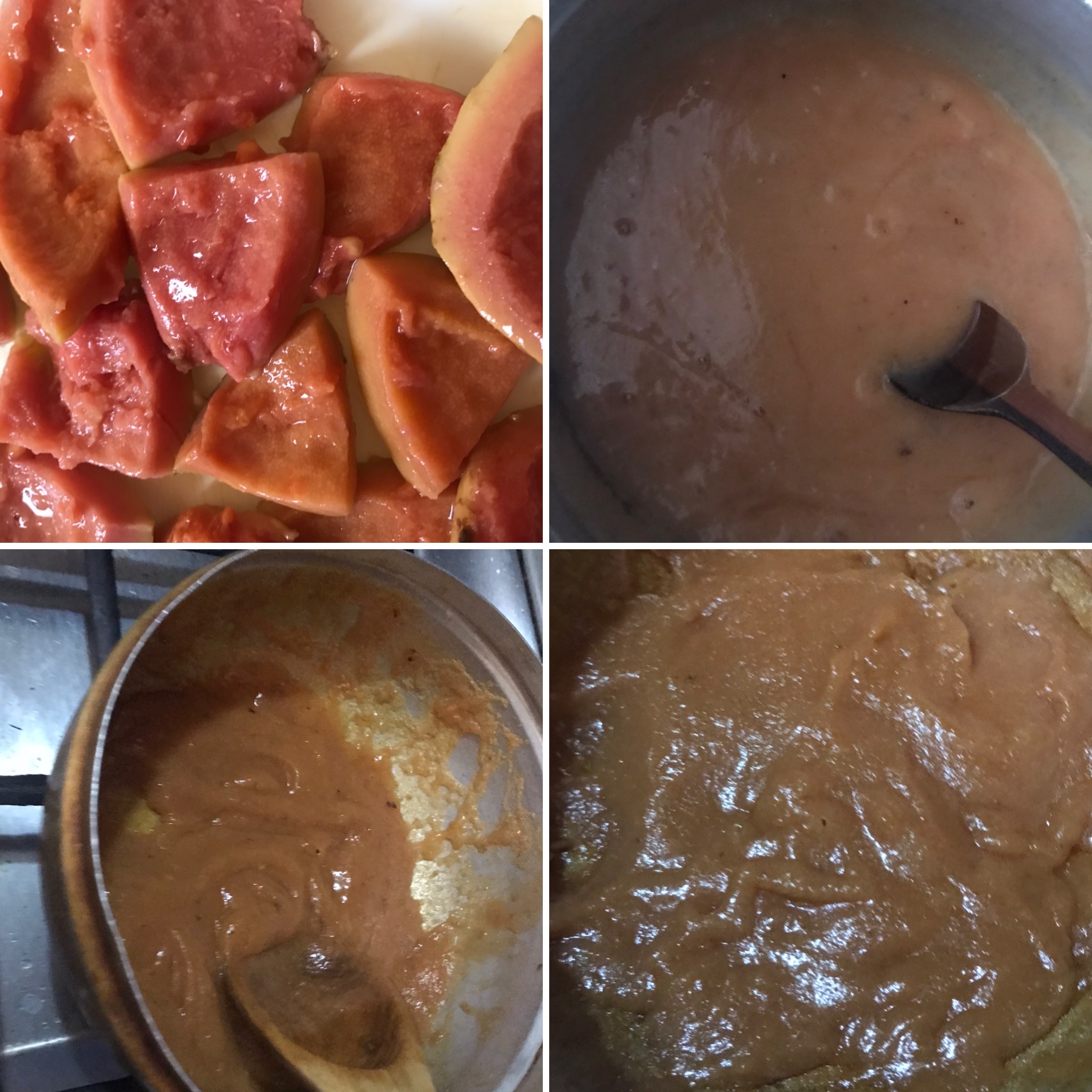 We will make the pastry cream, for this you will need:
Realizaremos la crema pastelera, para ello necesitarás:
• 2 egg yolks.
• 1 1/2 cup of fluid milk.
• 2 tablespoons of wheat flour.
• 6 tablespoons of sugar.
• a teaspoon of vanilla essence.
•Lemon zest.
• 2 yema de huevo.
• 1 1/2 taza de leche líquida.
• 2 cucharadas de harina de trigo.
• 6 cucharadas de azúcar.
• una cucharadita de esencia de vainilla.
•Ralladura de limon.
You take the milk, the egg yolk, the sugar, the flour and vanilla to the blender, you must blend until the ingredients are integrated, then you bring the mixture to the fire, add the lemon zest, and beat constantly until the mixture thickens and immediately turn off the heat and reserve.
Llevas a la licuadora la leche, la yema de huevo, el azúcar, la harina y vainilla, debes licuar hasta integrar los ingredientes, seguidamente llevas la mezcla al fuego, agregas la ralladura de limon, y bates constantemente hasta que se espese la mezcla e inmediatamente apaga el fuego y reserva.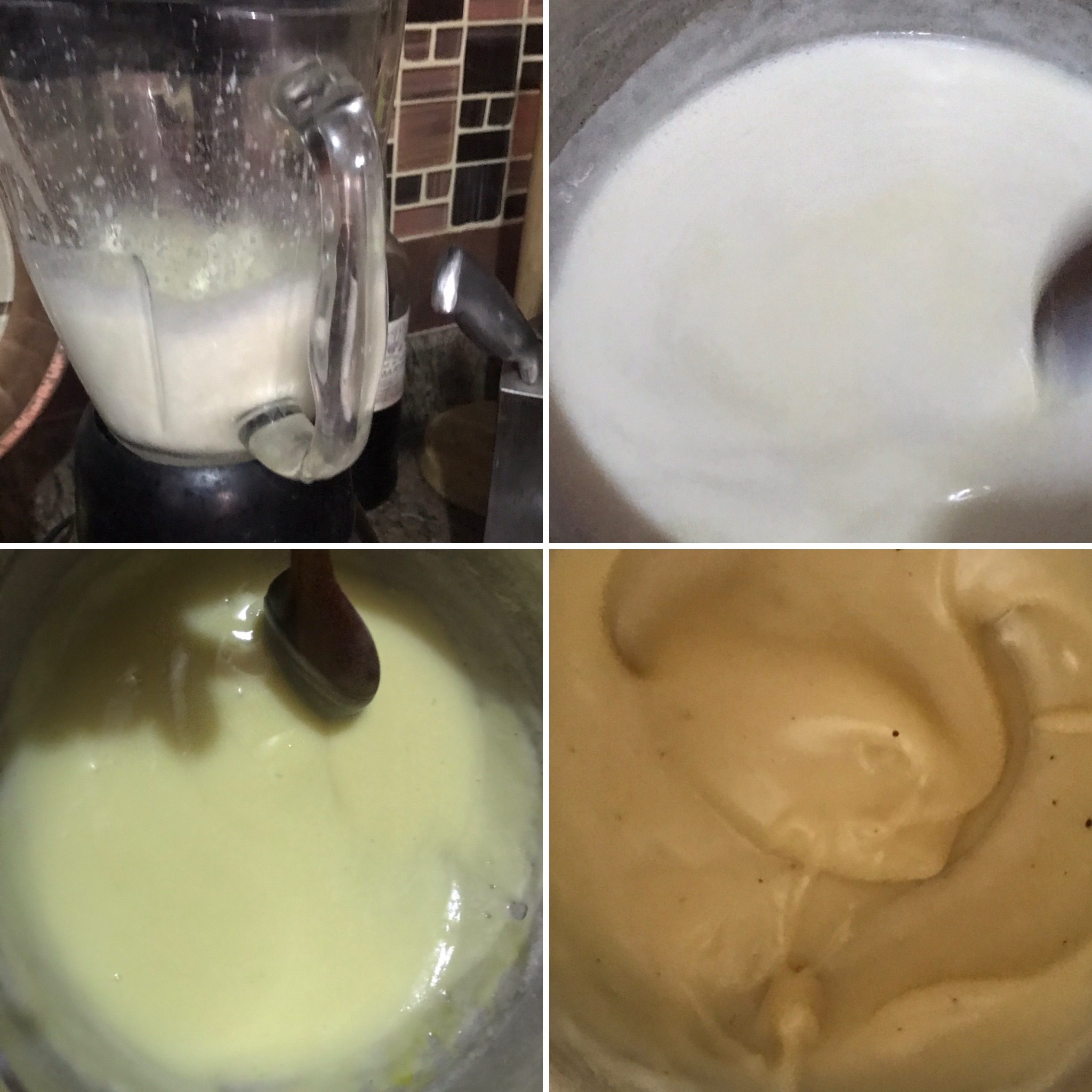 Finally we will make the meringue to decorate the cake, for this you will need:
Por último haremos el merengue para decorar la tarta, para ello necesitarás:
• 2 egg whites.
• 1/4 cup of sugar.
• 2 claras de huevo.
• 1/4 taza de azúcar.
Add the white in a container and with a mixer you give consistency to the whites, add the sugar little by little until the mixture becomes fluffy and white, it will be ready when firm peaks form in the mixture.
Agregas la clara en un recipiente u con una batidora vas dándole consistencia a las claras, agrega poco a poco el azúcar hasta que la mezcla se torne esponjosos á y blanca, estará lista cuando se forme picos firmes en la mezcla.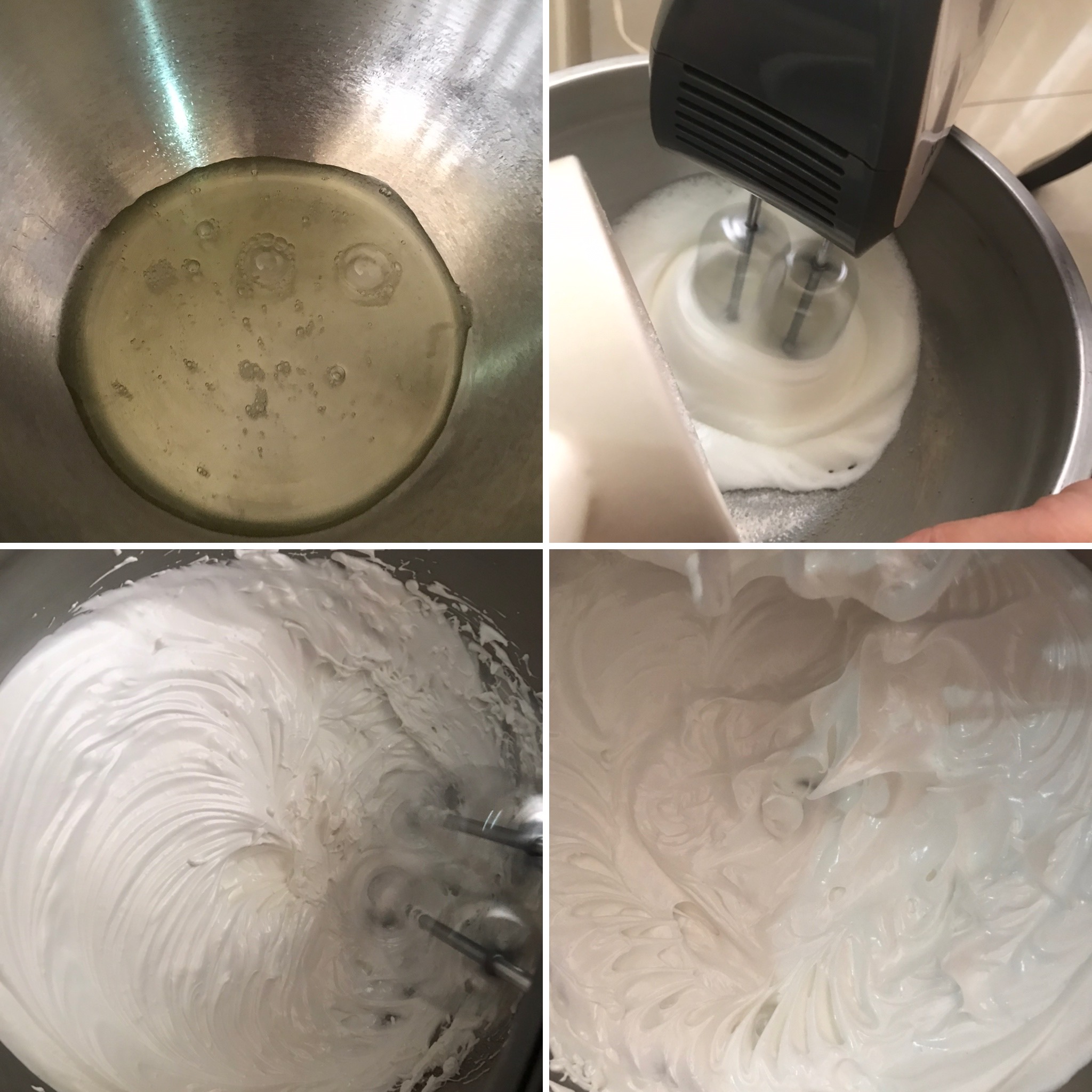 It's time to assemble our cake, you can really put together by adding a layer of jam and custard, however, this time I am going to show a star-shaped design that will make your cake look super beautiful and spectacular.
Es hora de armar nuestra tarta, realmente puedes armar agregando capa de mermelada y crema pastelera, sin embargo, en esta ocasión voy a mostrar un diseño en forma de estrella que hará que tu tarta luzca súper hermosa y espectacular.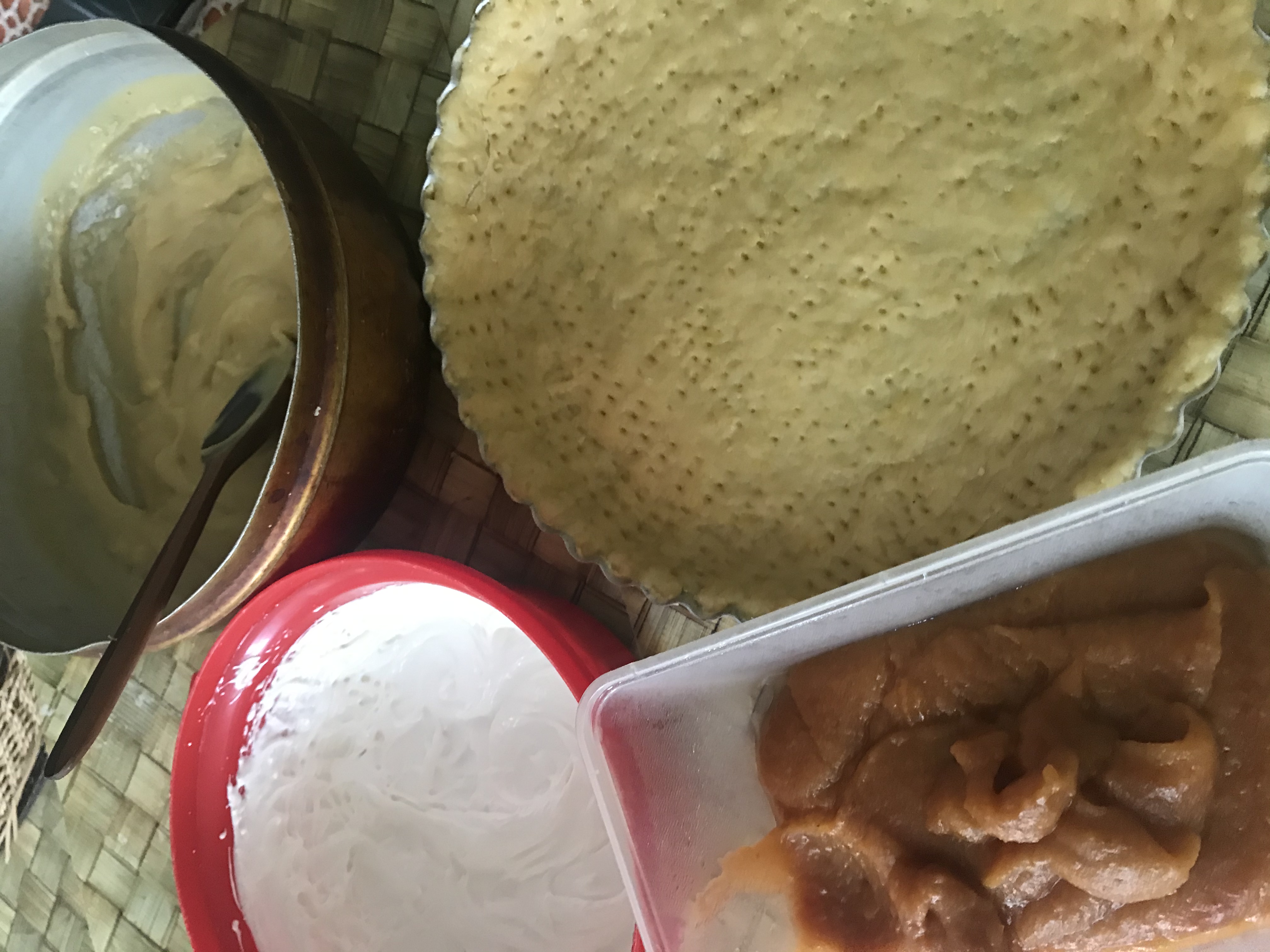 You must take your cake base and place in the center a portion of guava jam, then you surround the guava jam with a circle of cream, then place another circle of jam and the last of pastry cream, with a toothpick or the mango of a covered one you make lines from the center outwards, until you form the star.
Debes tomar tu base de tarta y colocar en el centro una porción de mermelada de guayaba, seguidamente bordeas la mermelada de guayaba con un círculo de crema, luego colocas otro círculo de mermelada y el último de crema pastelera, con un palillo o el mango de un cubierto haces líneas del centro hacia afuera, hasta formar la estrella.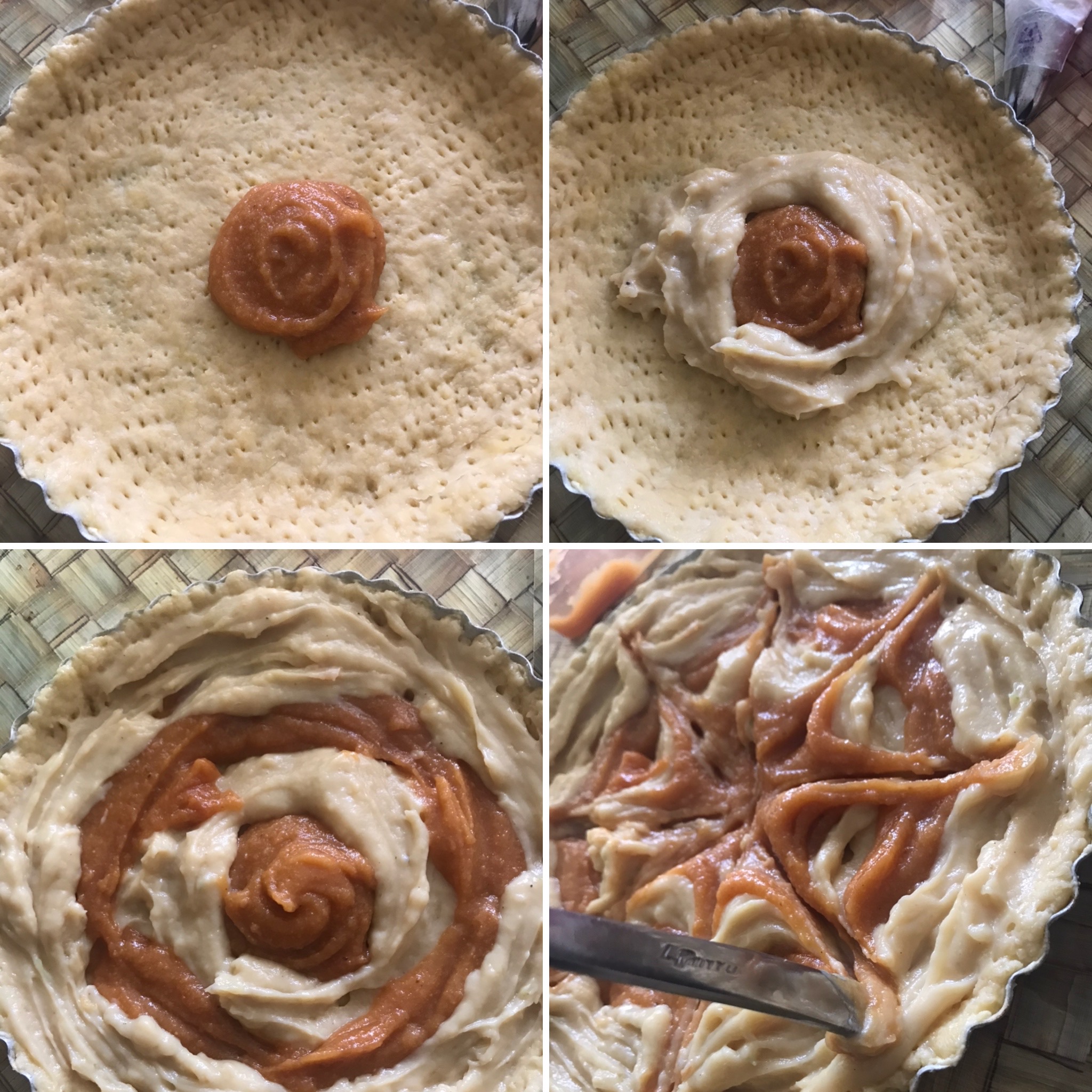 As a last step I will add the decoration with the meringue, adding small mounds on the edges, and then bake for 30 minutes at 180C ... until the meringues are golden.
Como último paso agregaré la decoración con el merengue, agregando pequeños montoncitos en los bordes, y luego lleva al horno por 30 minutos a 180C ... hasta que se doren los merengues.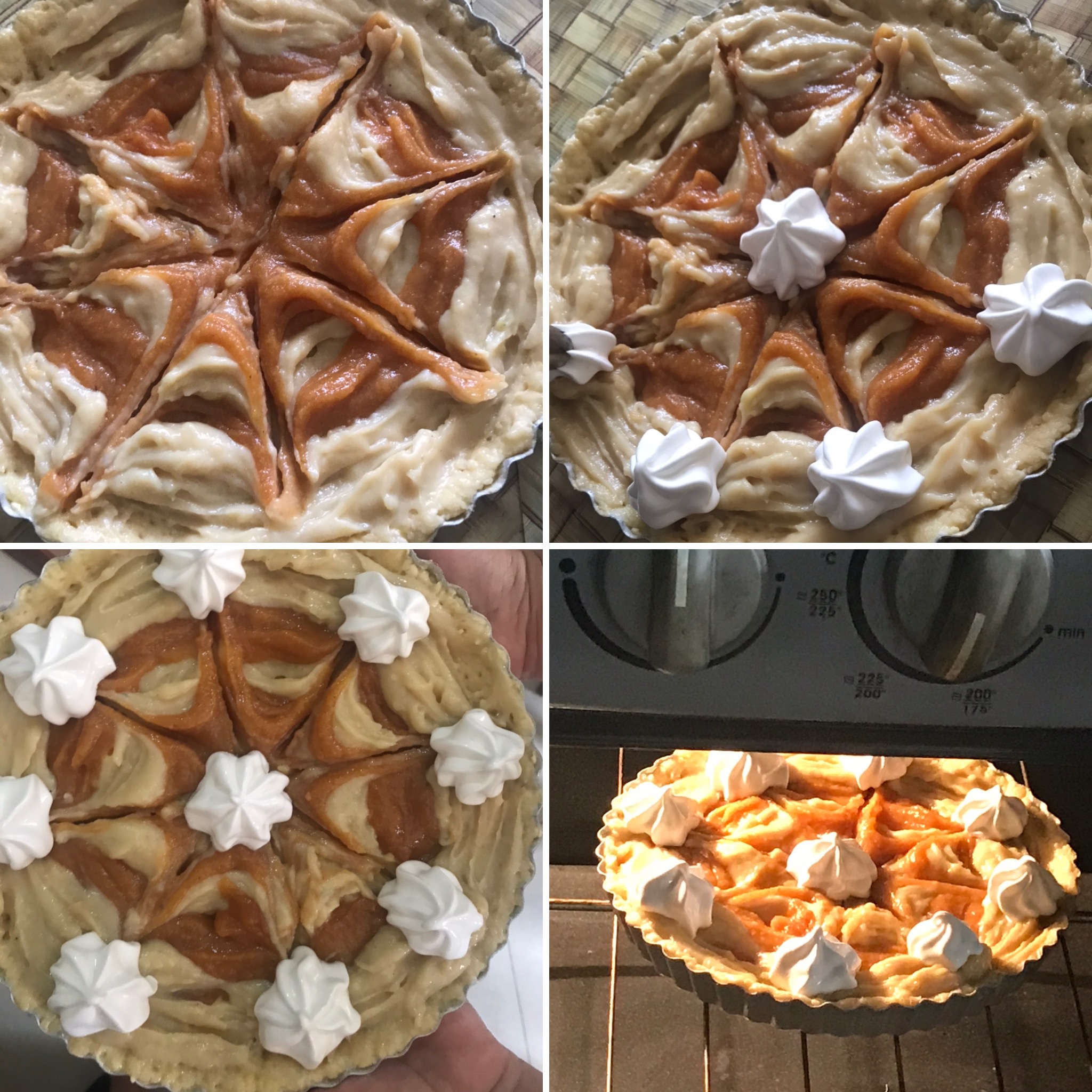 Friends!!! This is a dessert that requires some work, but it is really worth it, because the result is simply amazing ... a delicacy.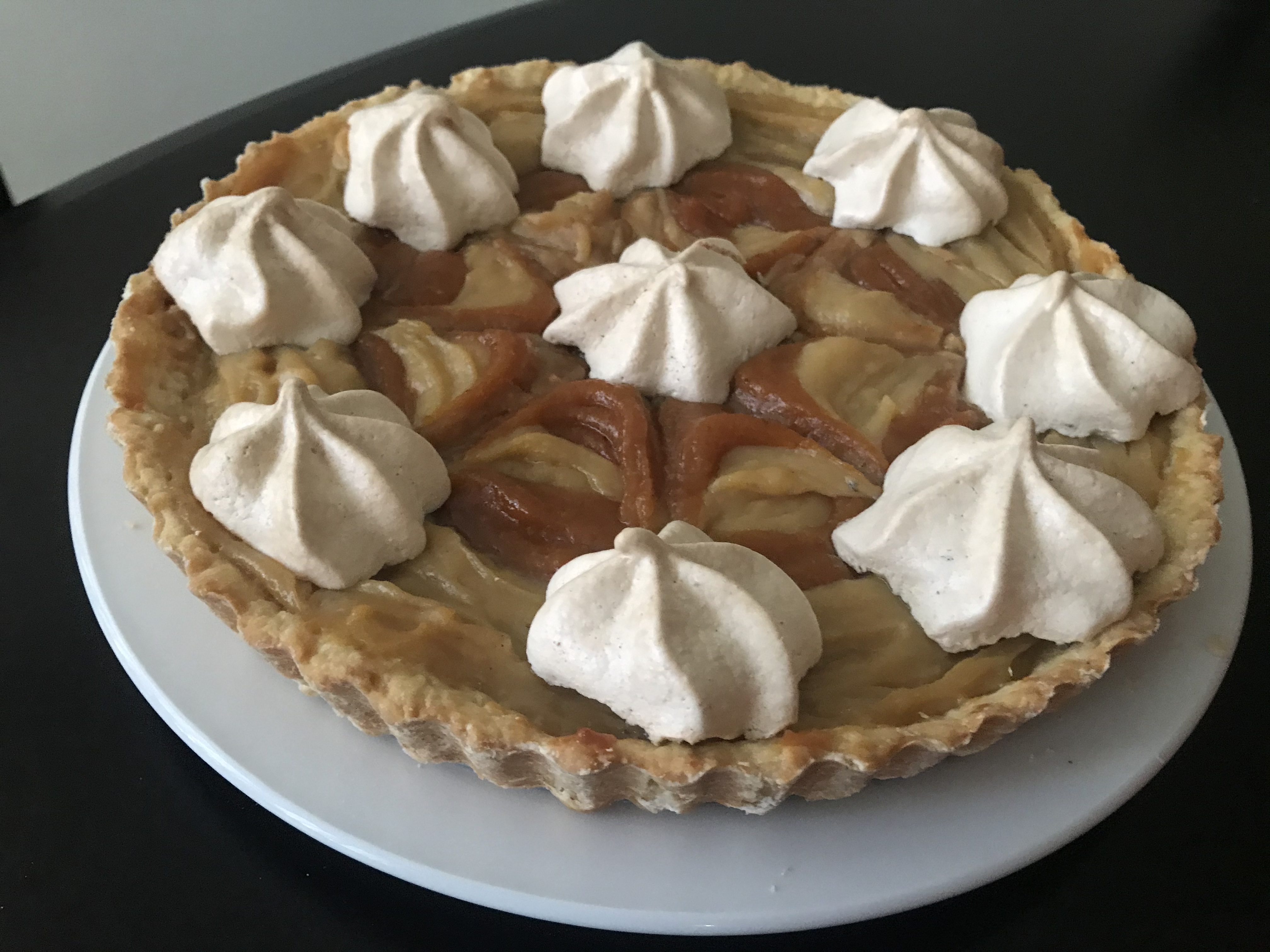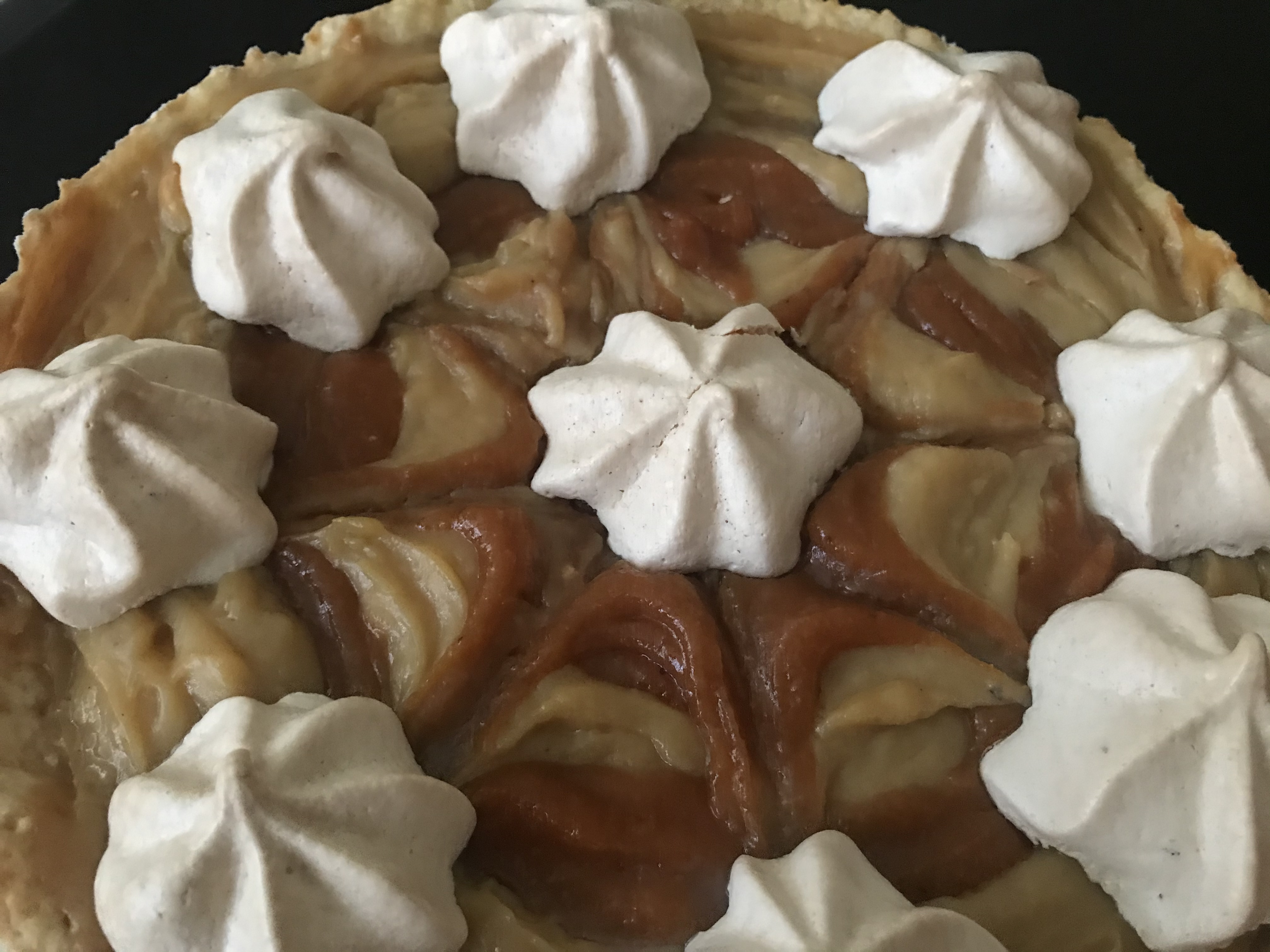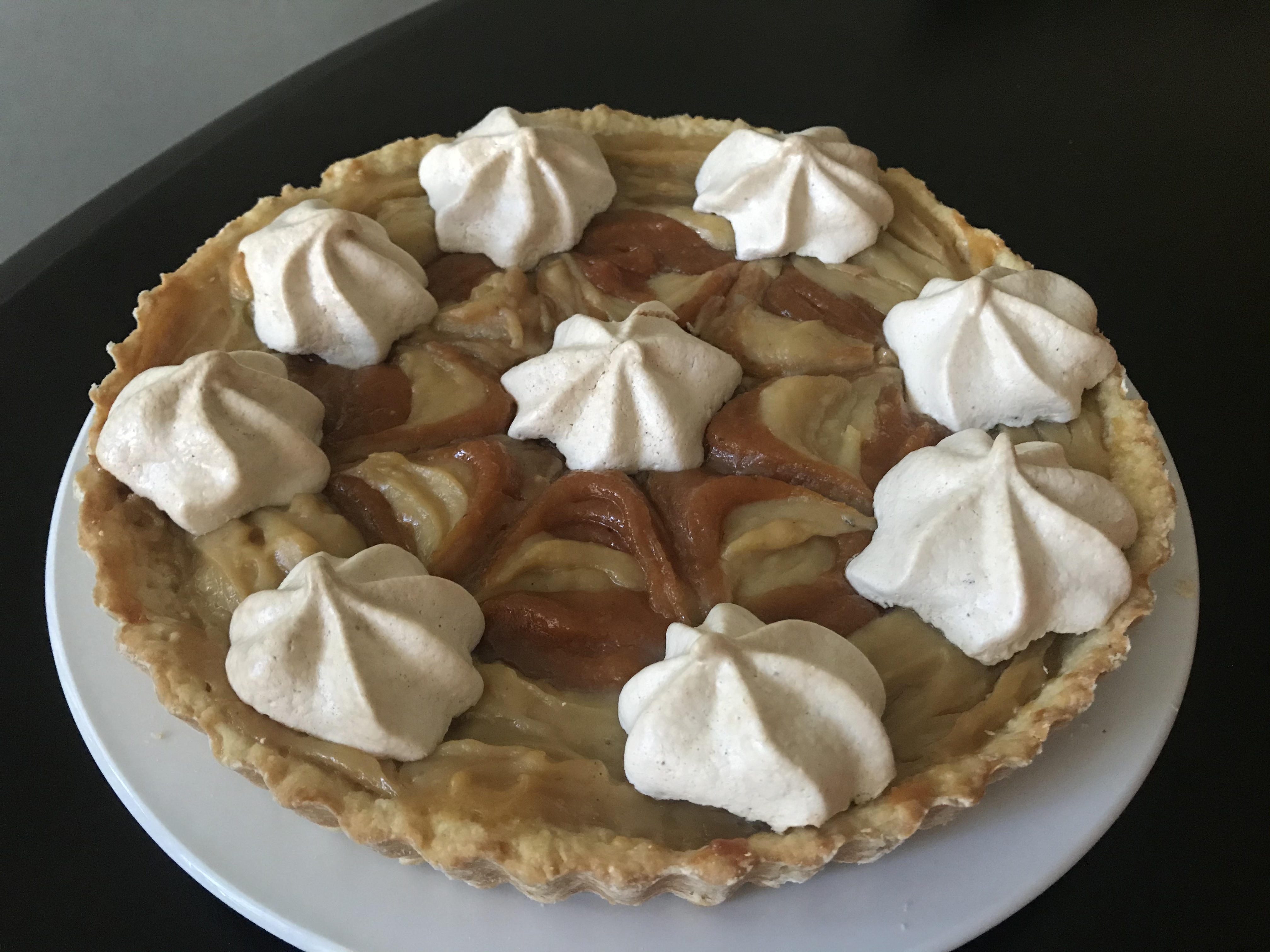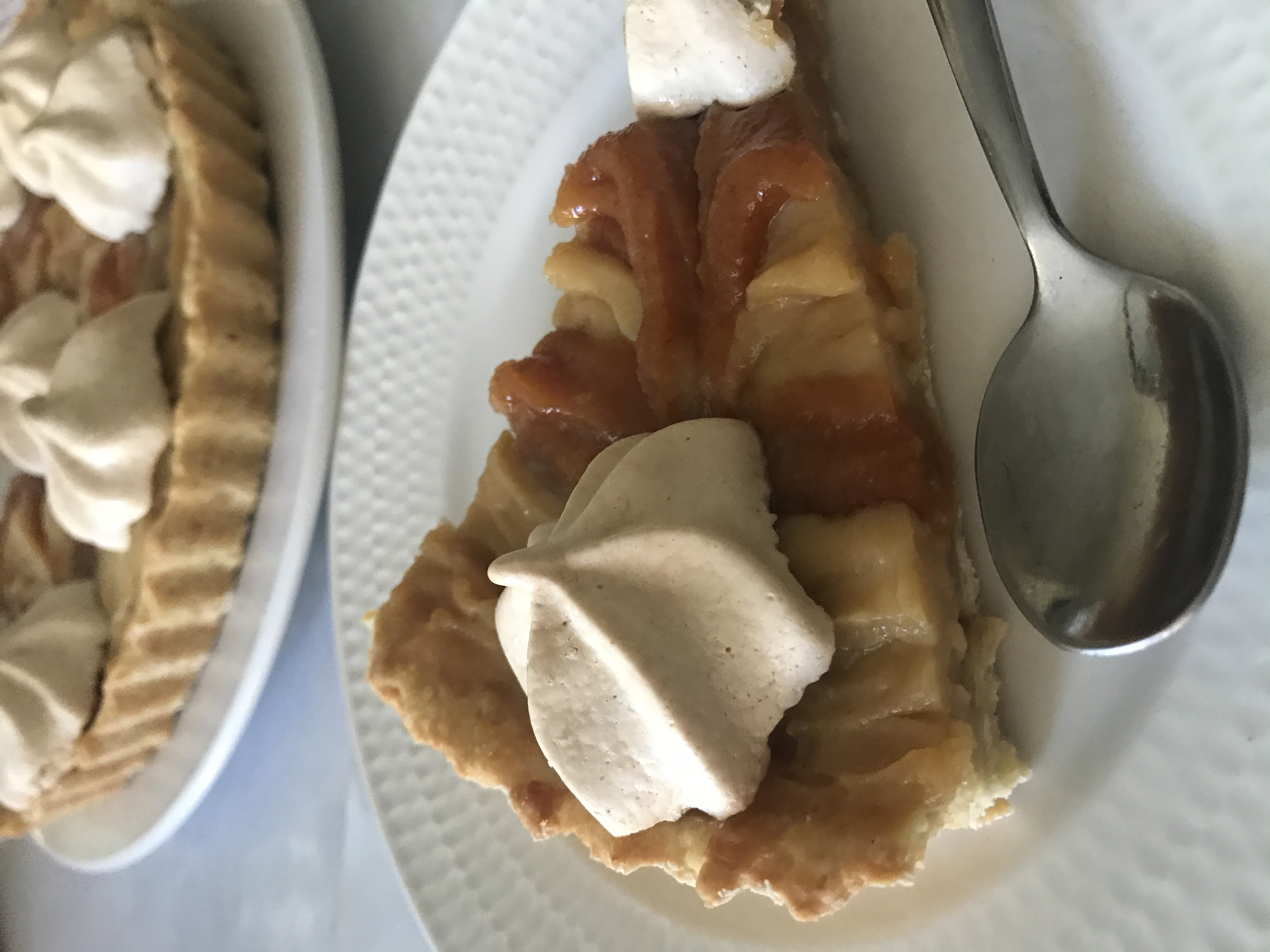 Amigos!!! Este es un postre que amerita algo de trabajo, pero realmente vale la pena, porque el resultado es sencillamente alucinante... todo un manjar.
I hope you like my recipe .., you love them !!!
Espero te guste mi receta.., se les quiere!!!