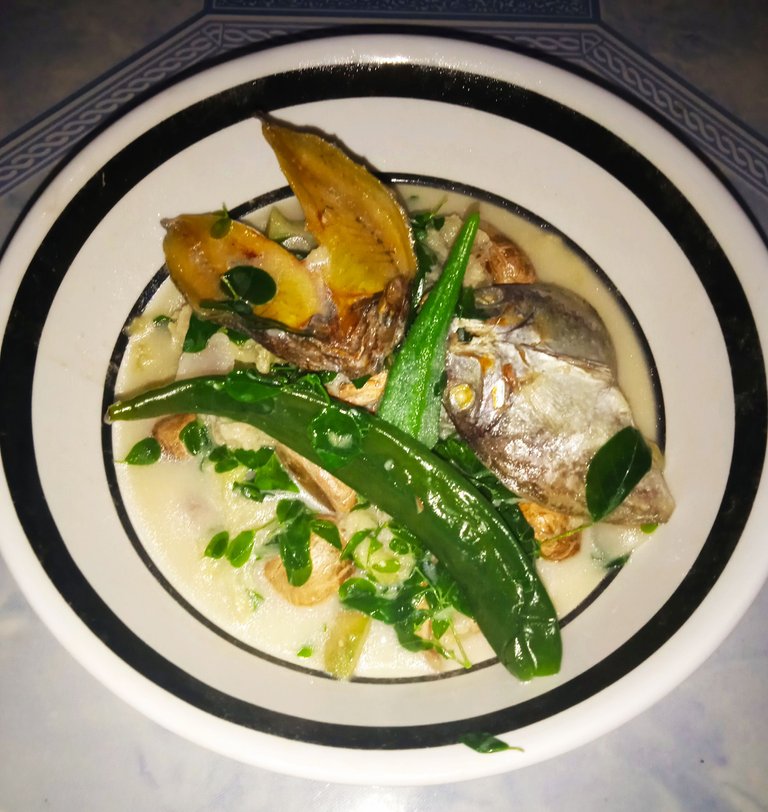 Greetings Hive,
Just wanted to share this local dish which we usually cook for meals.
A neighbour gave us 2 pieces of bread nuts the other day, she said maybe we want to make something out of it since they harvest it from the tree for viand but got too much so she decided to give away so it won't be wasted.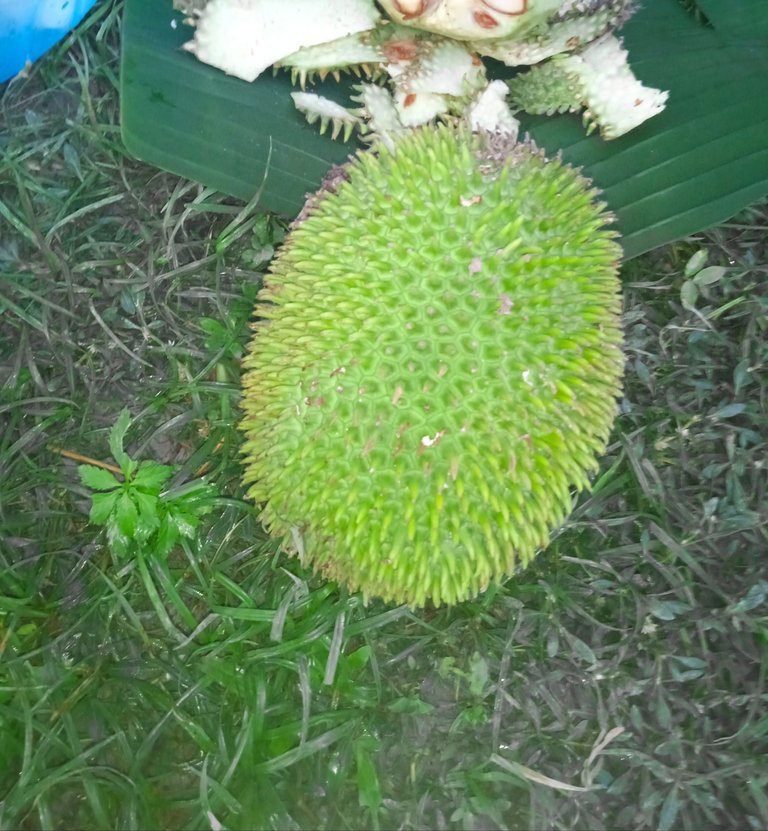 Breadnut or we commonly call it kamansi in our local dialect is offend eaten by us by cooking, baking and roasting. It has thorny skin and has meat and seeds inside which are both edibles and it is also close relatives to breadfruits and jackfruit.
Sometimes you can make a snack from its seeds, just simple roast it or maybe just boiled it with water and a little bit of salt and it's ready for a snack.
It's a kind of fruit but today we're cooking it for the dish.
INGREDIENTS Used,
2kamansi fruits
1matured coconut(for the natural coconut milk)
10 stems of Horseradish
1small okra
3 stems lemongrass (knot)
Ginger
1 small onion
2 Serrano pepper
salt
seasoning
6 cups water
7 pieces Dried fish (dangit)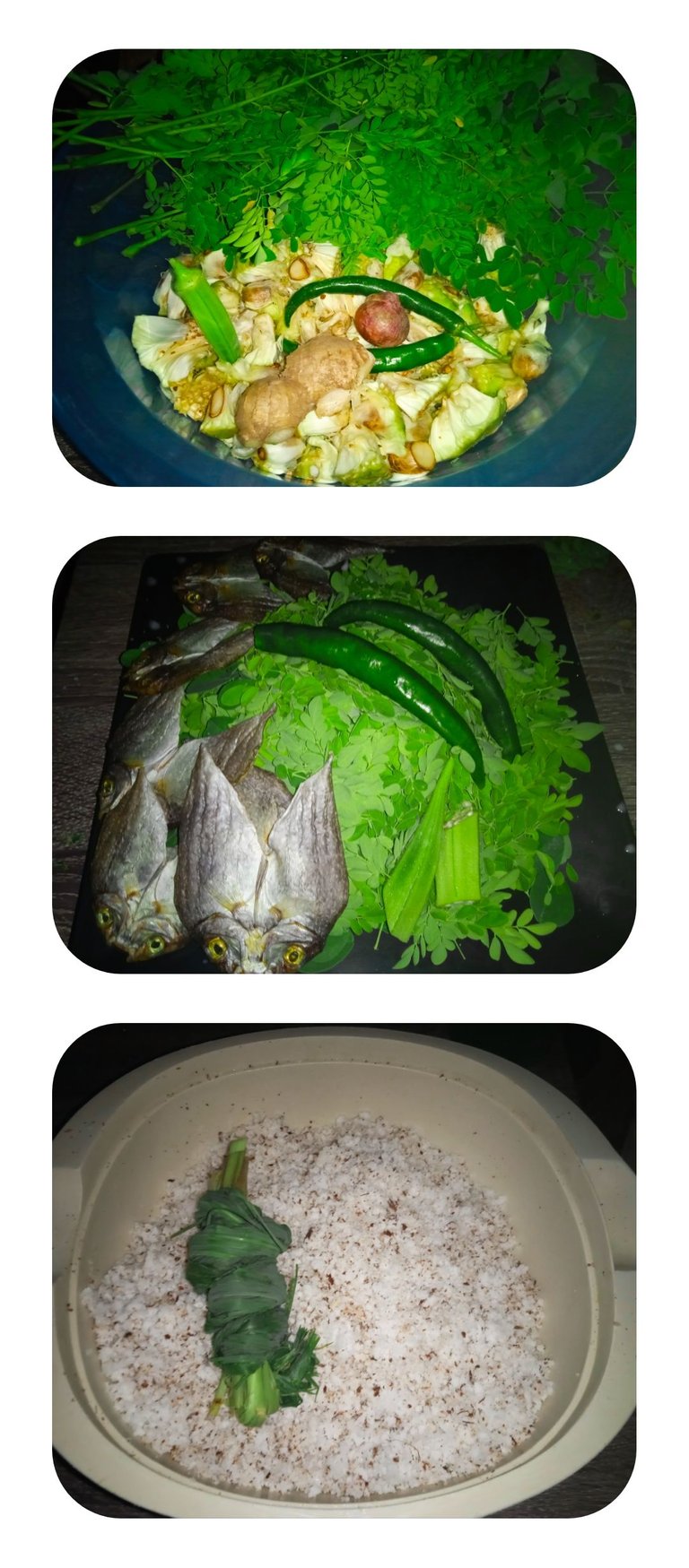 First thing before anything else is that I cleaned my hands thoroughly
THE PREPARATION
I started peeling the breadnut and take the meat and seeds while doing it father was working on the coconuts. I leave it to him because it's very hard to do so (he is doing the traditional way on how to remove coconut meat from the shell) and it needs more strength.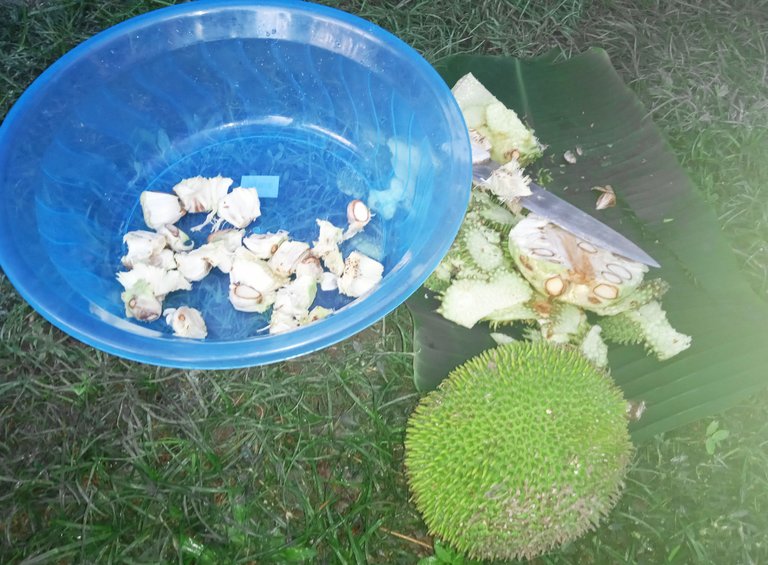 after done preparing the breadnuts I gather some of my fresh ingredients from my little garden.

lemongrass, okra and horseradish
after, I prepared everything I then add on 3 cups of water to the grated coconut so that the milk will be extracted thoroughly. I wash the rest of the ingredients properly peel, cut and separate the horseradish leaves from the stem so it's easier to chew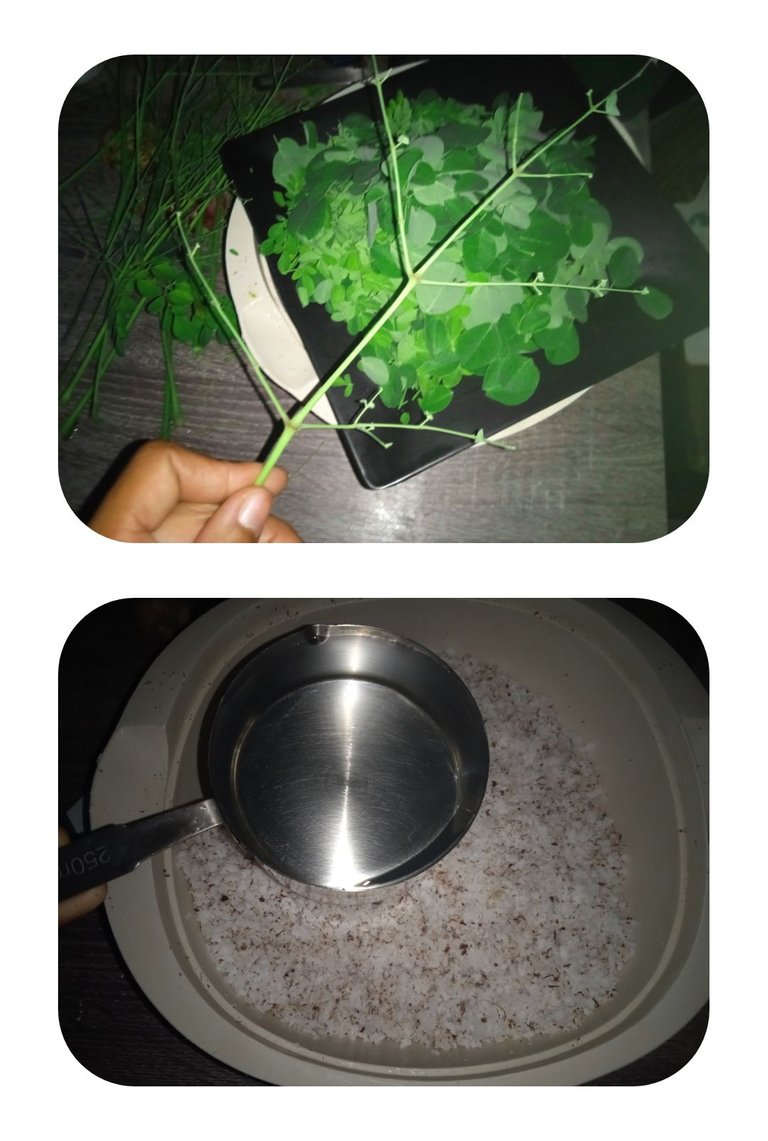 And for now for the COOKING.
.First is that I boiled the bread nuts with lemongrass to penetrate its aroma for 5 mins with the 3 cups of water left.
.Second, after 5 mins, I add on the dried fish pepper, onion and ginger and continue stirring for 1 minute
.third is to add the coconut milk.
put salt and seasoning to taste.
.lastly you can turn off the fire and add on the horseradish and okra since they can be cooked easily.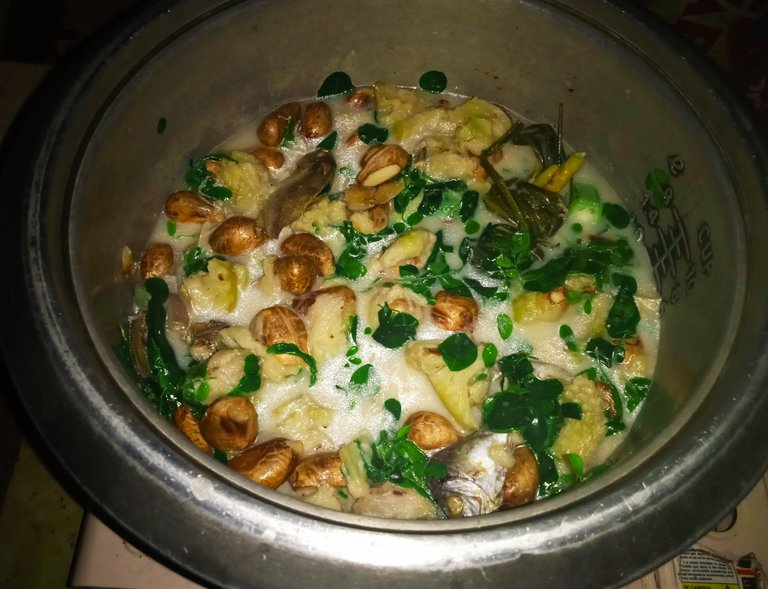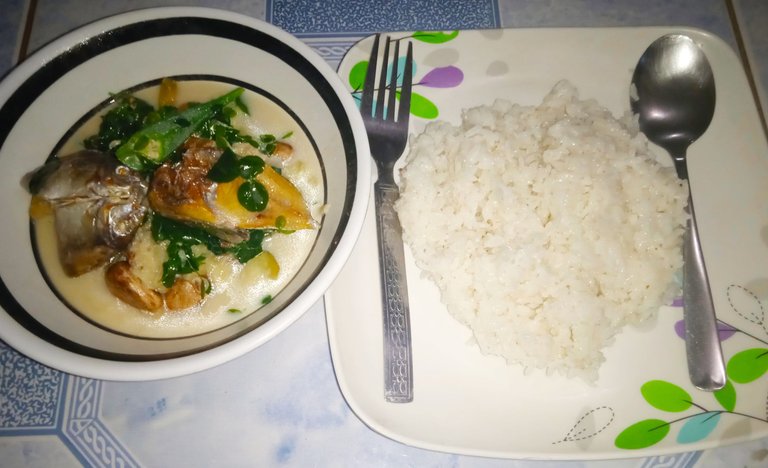 paring it with white rice, Ohh my it's so delicious.
And I'm so happy to serve and enjoy this simple yet nutritious dish with the family today.