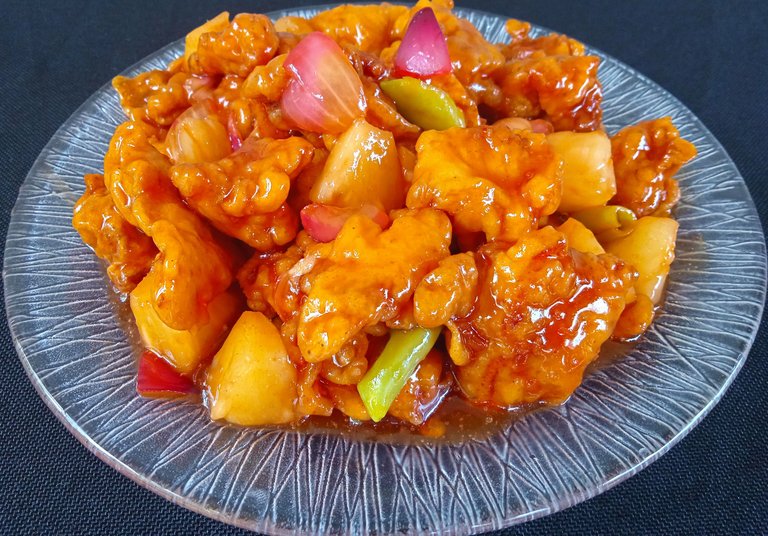 Hello food lovers,
It's @luckylaica again to share another delicious dish and I'll be cooking sweet and sour chicken recipes for today's food blog.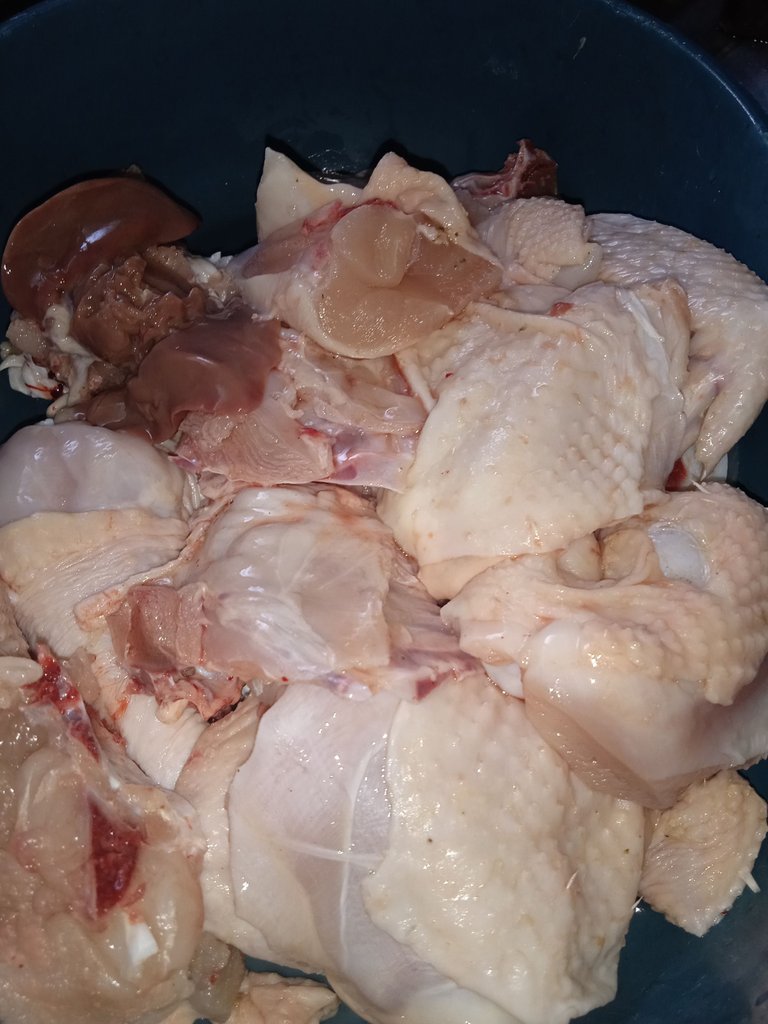 Yesterday we decided to slaughter one vantress chicken that was left from the one we raised for the birthday for yesterday's meal. So since I already have chicken meat for free I thought of cooking another delicious recipe that I don't usually cook so I thought of sweet and sour chicken.
The first thing I did was to separate the meaty parts from the boned ones and I used about 500 grams of it. Then I cut the meat into cubes to marinate before frying.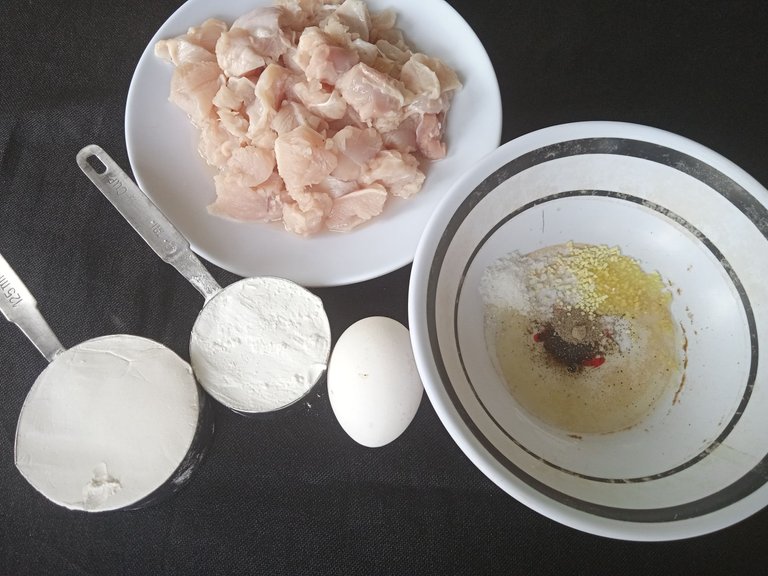 Here are the ingredients I used for the batter.
cup flour ½
cup cornstarch ¼
egg 1 piece
pepper ½ tsp
salt ½ tsp
seasoning ½ tsp
cooking oil ½ tsp
water ½ cup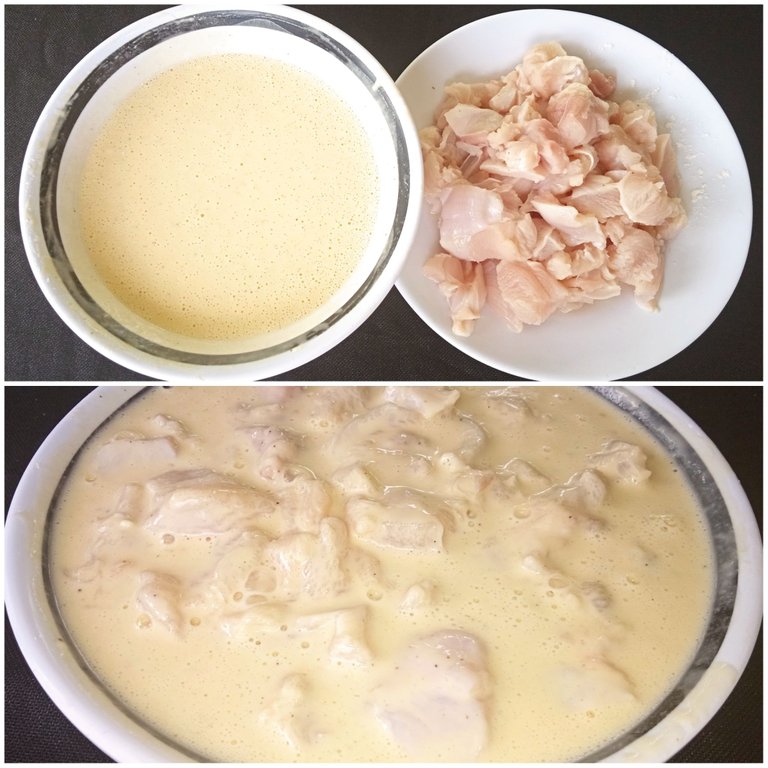 I combined all ingredients and soak the chicken meat to marinate for 10 minutes.
Then I proceed to the chicken sauce. Since I forgot to purchase bell peppers in the market when I was there I took to the garden and find these little bell peppers.
Here are the sauce ingredients I used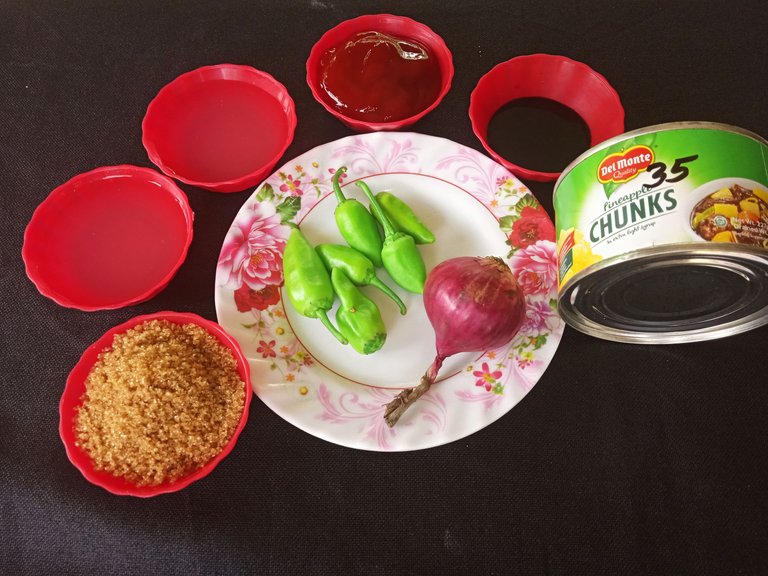 ⅓ cup brown sugar
⅓ cup vinegar
¼ soy sauce
⅓ cup ketchup
1 can of pineapple chunks
bell peppers
onions.
3 tsp cornstarch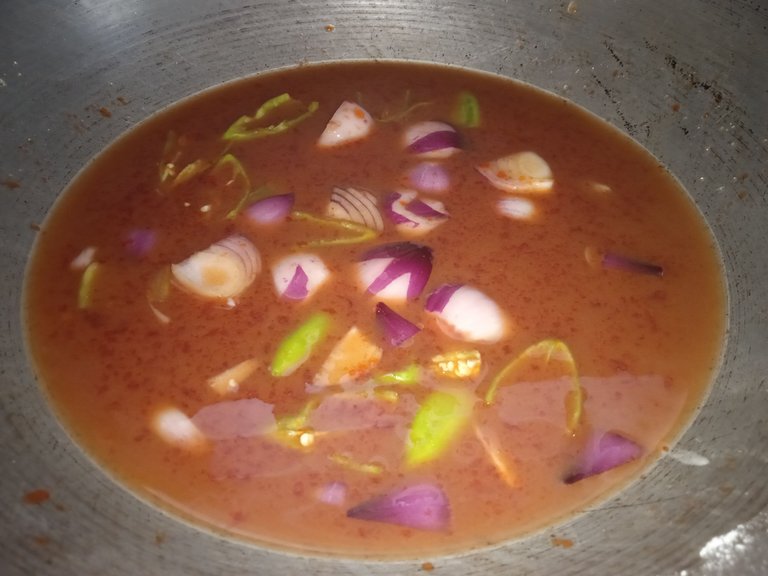 I combine the ingredients except for the pineapple chunk. Stir them thoroughly to dissolve and set them aside.
After preparing the sauce and set aside, this time I fried the marinated chicken until golden brown. Note: you have to cut the meat into small cubes so it will be properly cooked on the inside since the meat is already been coated.
the battered chicken after frying into golden brown I set aside and I cook the sauce after.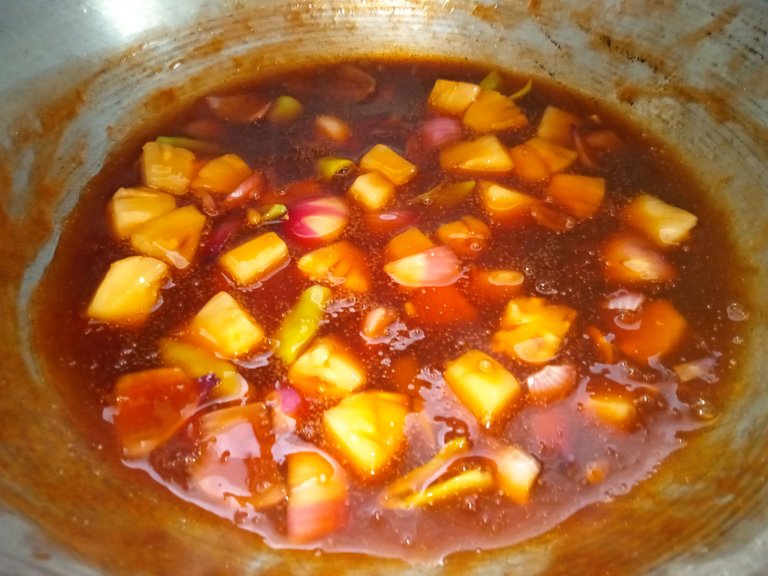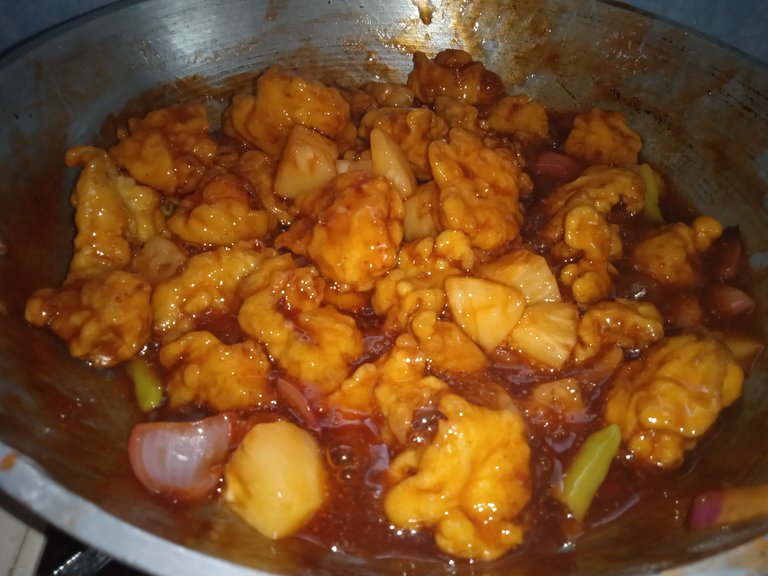 I simmer the combined sauce ingredients until slurry and add the pineapple chunk together with the battered chicken after. Then I simmer it for just one minute again and remove it from the flame immediately to serve.
Now, this is my sweet and sour chicken cooked from the fresh chicken meat we raise.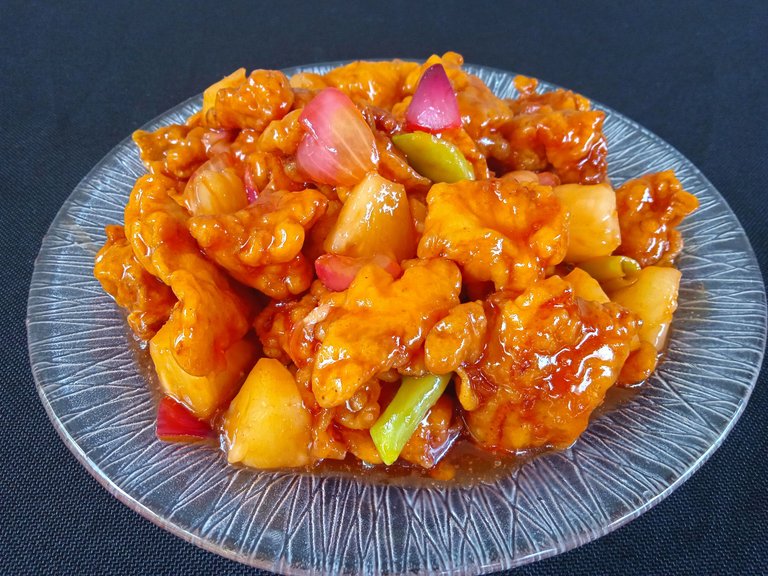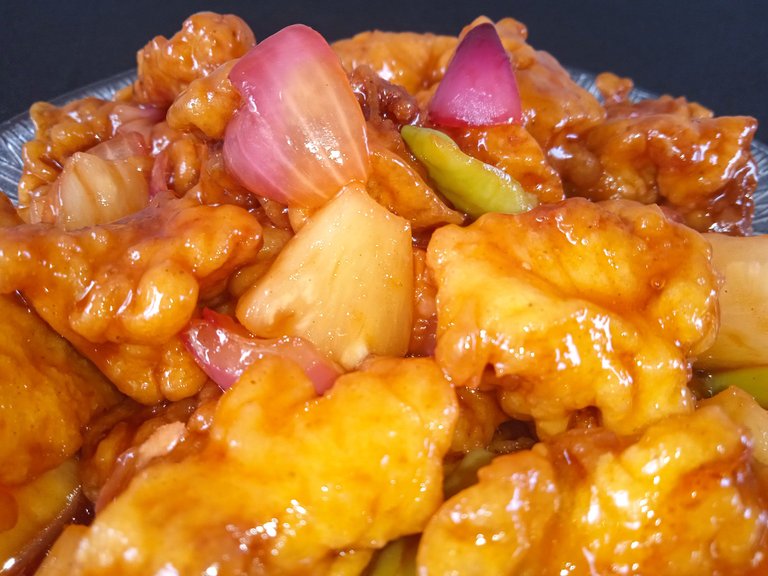 The taste of course is a mixture of sweetness and sourness with the crunchiness of meaty battered chicken that will definitely want you for more rice.
If you find this recipe delicious just fell free to use the ingredients listed or you can add more ingredients if you like 😉.
Thanks for reading this far I appreciate it so much. I hope you like my dish and see you again in my next food recipes.
Have a good day and stay safe always everyone!