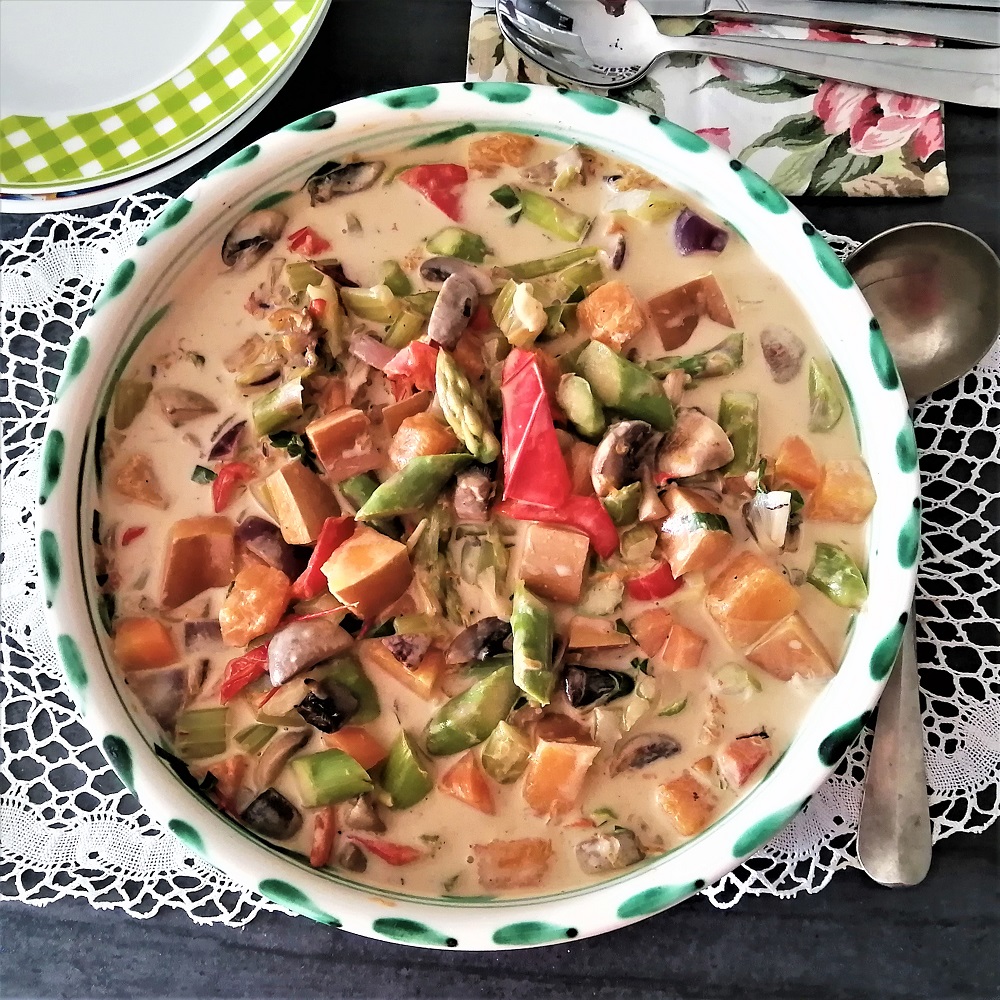 [Español]
Calabacín-Espárragos con Champiñones con Leche de Coco
Esta será una receta vegana simple que creé recientemente. He reunido el resto de las verduras en el frigorífico porque al día siguiente el jueves había sido mi día de compra de alimentos. Entonces, lo que hice fue cortar todas las verduras disponibles en una pequeña porción, algo así como cortarlas todas en cubitos. He comido champiñones y espárragos y, por supuesto, calabaza
Te lo prometo, esta es una receta muy fácil y simple, pero tan deliciosa que querrás comer más. La consistencia de esto es un poco "descarada". Es la leche de coco lo que hace que todo sea tan delicioso. Si prepara todas las verduras antes de cocinarlas, habrá terminado la mitad de la cocción. Aquí va la receta.
Ingredientes:
1 cebolla morada, cortada en cubitos
3 ajos machacados
2 cucharadas de aceite de cocina
8 espárragos verdes, sin la parte dura y cortados en trozos pequeños
3 tazas de calabaza, lavada y cortada en cubitos
1 pimiento rojo alargado
3 tallos de apio, cortados en trozos pequeños
10 hongos portobello, en rodajas
1 lata (aprox.400 ml) de leche de coco
[English]
This is going to be a simple vegan recipe I created recently. I have gathered all the rest of the vegetables in the refrigerator because the following day Thursday had been my food shopping day. So what I did was cut all available veggies into small portion something like diced them all. I have had mushrooms and Asparagus and of course, Squash.
I promise, this is a very easy and simple recipe, yet so delicious that you want to eat more of it. The consistency of this is a bit "saucy". It is the coconut milk that makes it all so yummy. If you prepare all veggies before cooking them, you are halfway done with cooking. So let´s us see how the recipe goes.
Squash-Asparagus With Mushroom with Coconut Milk
Ingredients:
1 red onion, diced
3 crushed garlic
2 tablespoons cooking oil
8 green asparagus, the hard part removed and cut into small pieces
3 cups of butternut squash, washed and diced
1 red elongated pepper
3 stalks celery, cut into bite size
10 portobello mushrooms, sliced
1 can (ca. 400 ml) Coconut milk
salt
ground black pepper
Preparación / Preparation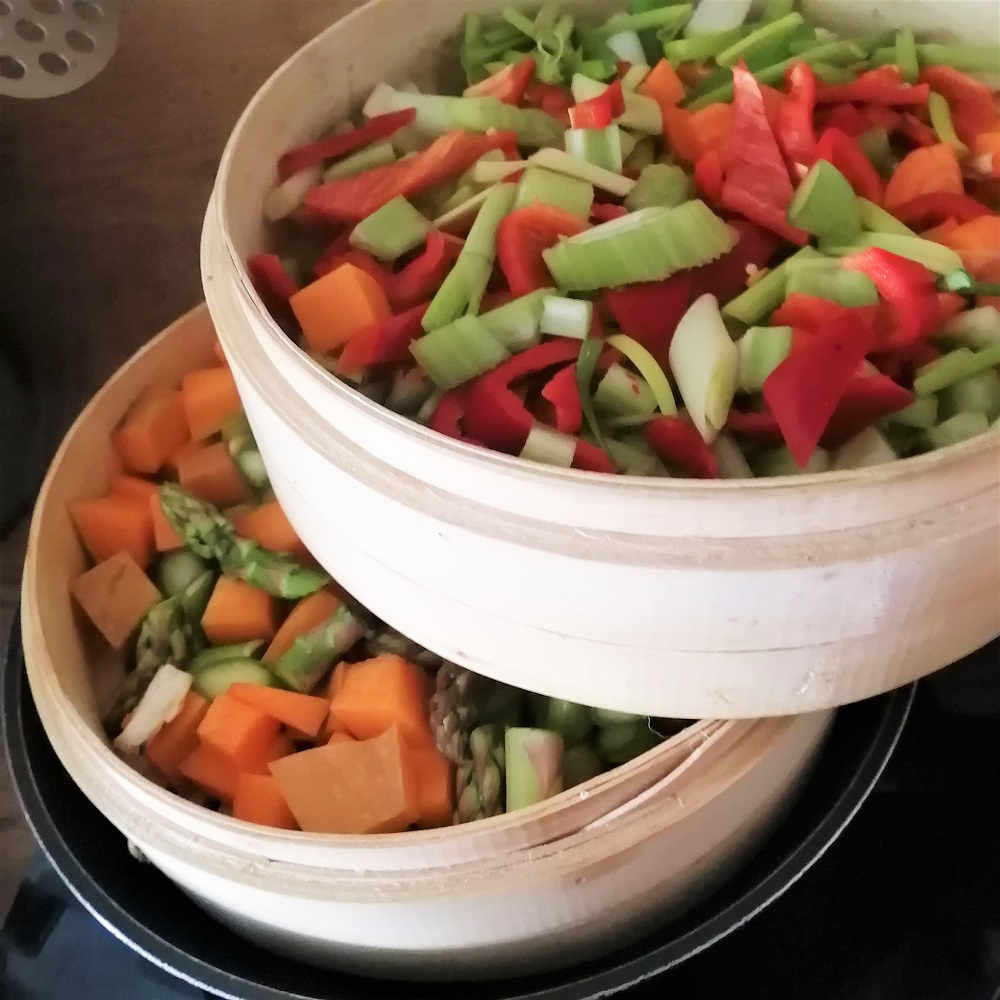 1... Corta todas las verduras que quieras incluir en esta receta. Pelar si es necesario. Cocine al vapor durante unos 5 minutos o hasta que esté ligeramente suave, reserve.
1... Cut all the vegetables you have that you want to include in this recipe. Steam for about 5 minutes or until the pieces are slightly soft, set aside .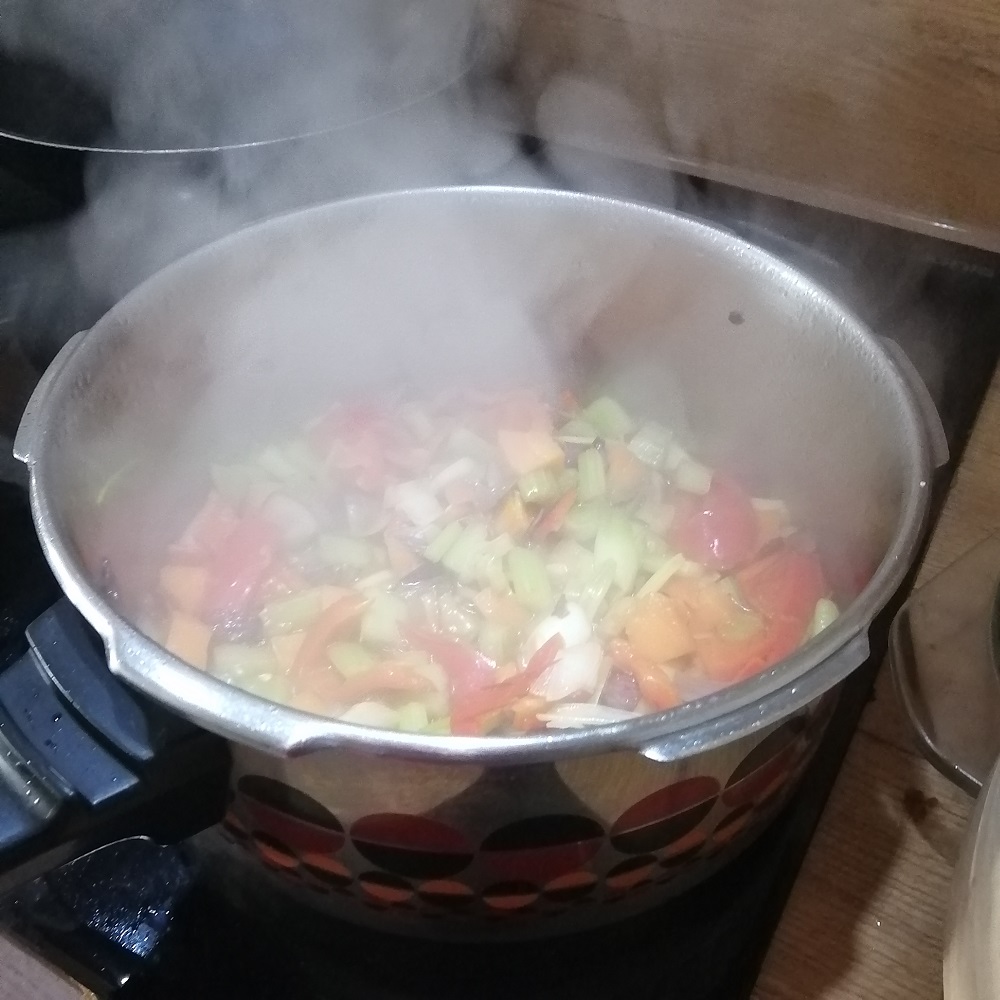 2...
En una sartén con 2 cucharadas de aceite de cocina, sofreír el ajo machacado, agregar las cebollas cortadas y los champiñones, remover hasta que estén dorados o blanqueados.
2... In a pan with 2 tablespoon cooking oil , fry the crushed garlic, add the cut onions and the mushrooms, stir until brown or limp in color.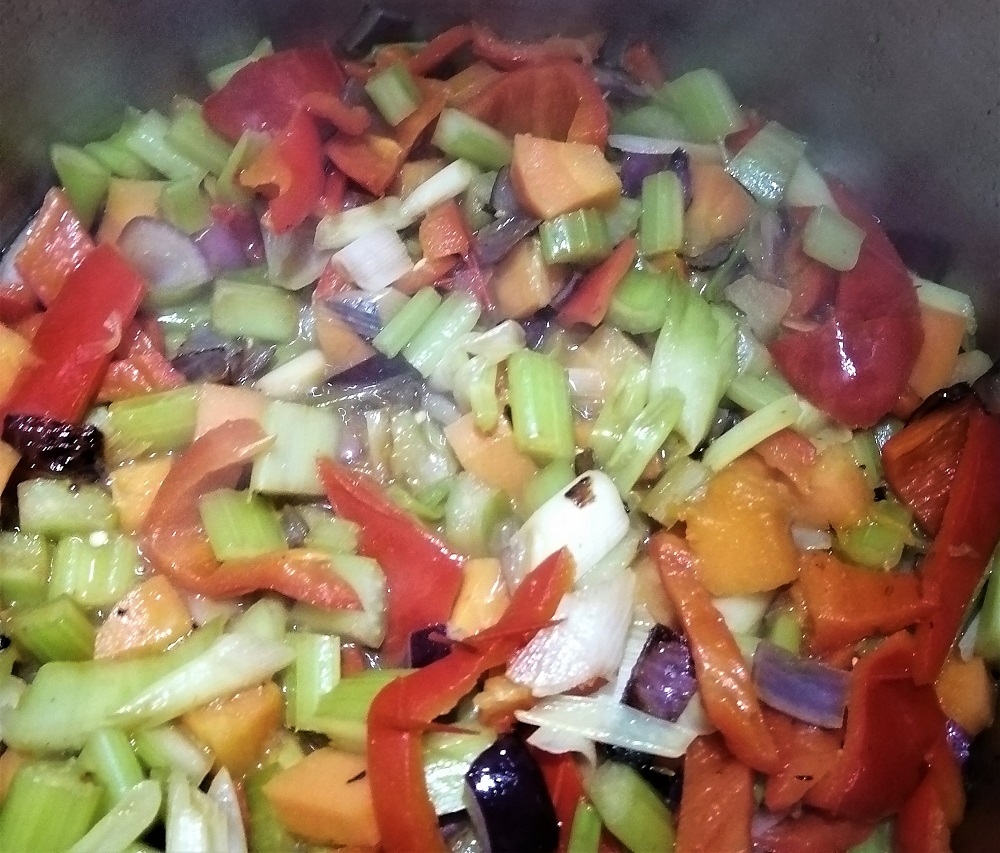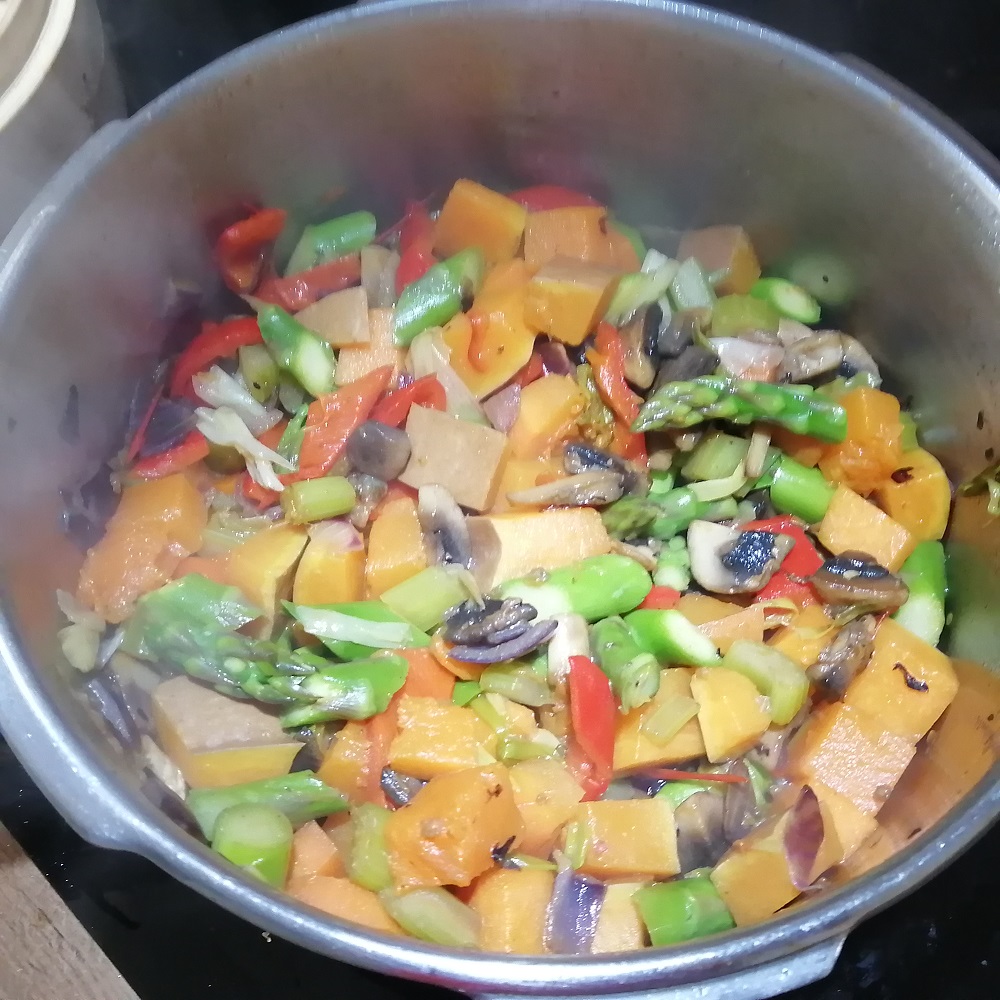 3...
Añade todas las verduras cocidas al vapor y remueve con cuidado hasta que todo esté bien mezclado.
3... Add all the steamed vegetables. Stir carefully until all are well mixed.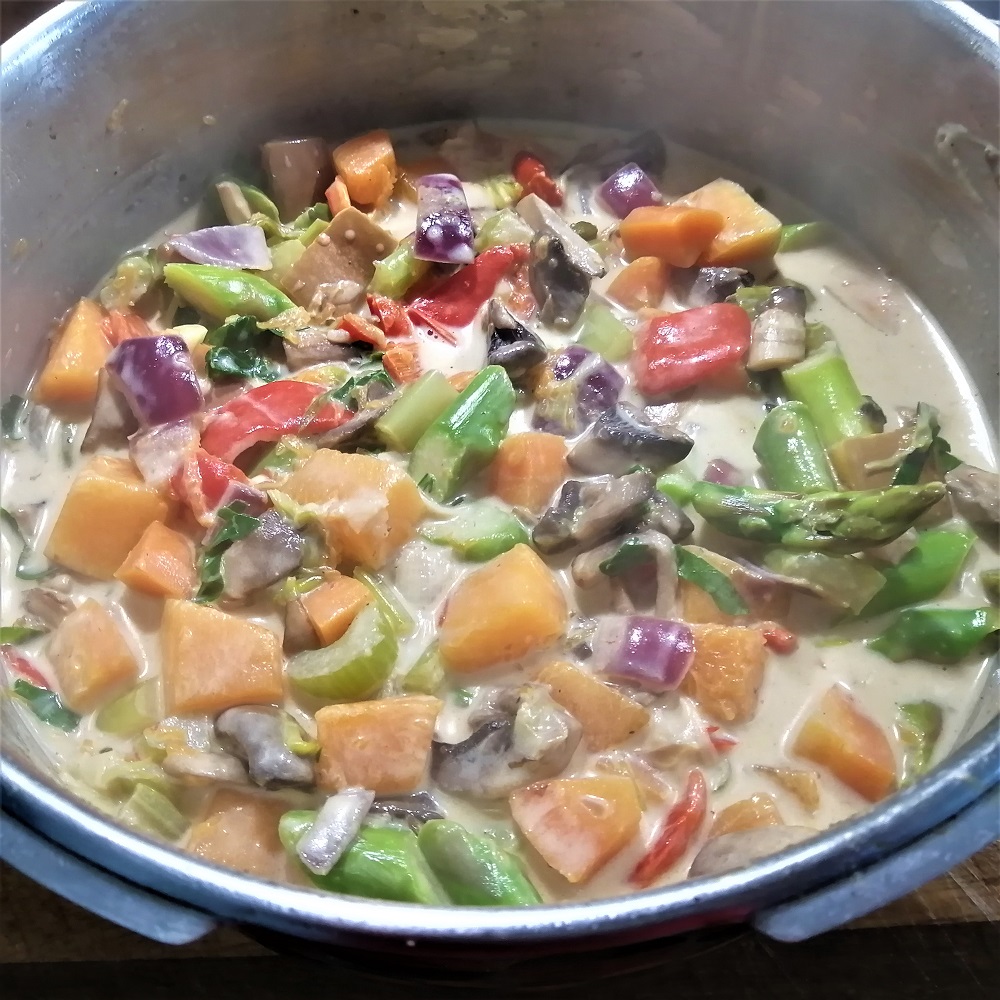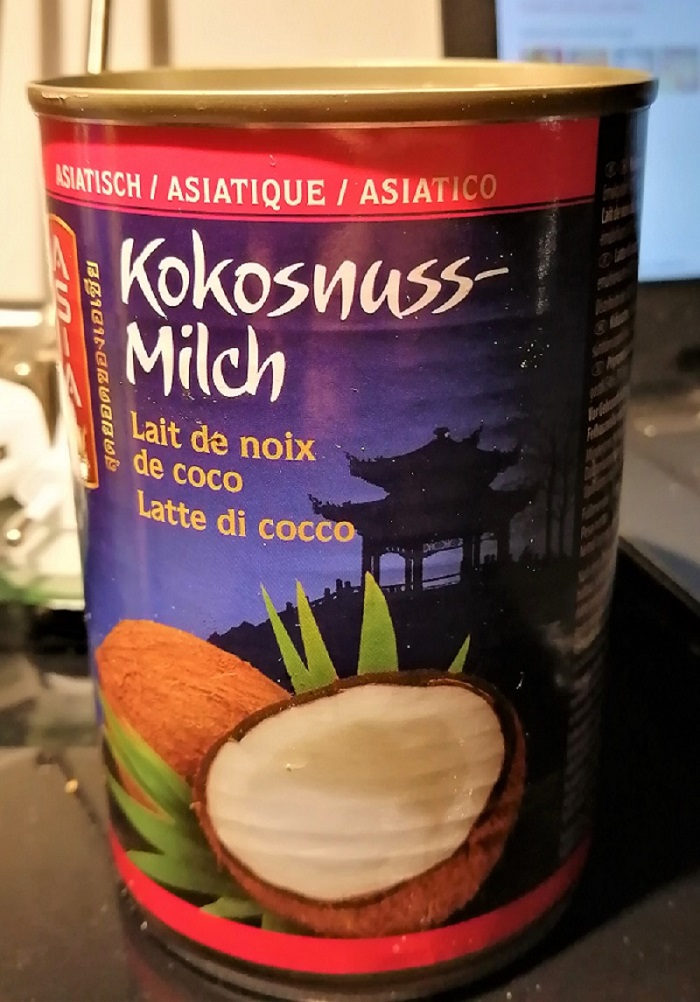 4...
Agregue los 400 ml de leche de coco, revolviendo con cuidado para mezclar uniformemente la leche con los ingredientes.
4... Add the 400 ml Coconut Milk, stirring carefully to evenly blend the milk. Let it boil. Then add the salt and pepper according to your taste.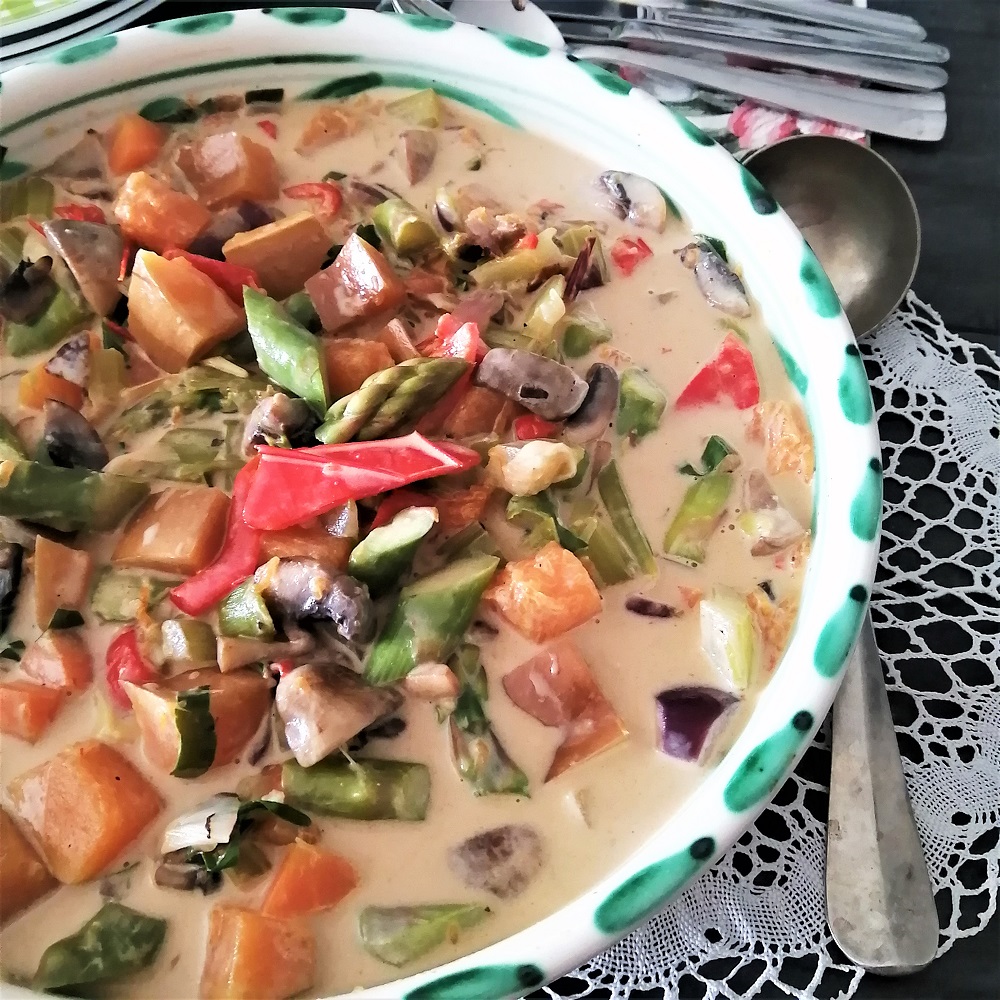 5... Transfiera a un cuenco y sirva caliente con baguette, arroz o papas hervidas.
5... Transfer into a serving bowl and serve hot with either baguette, or cooked rice or
boiled potatoes.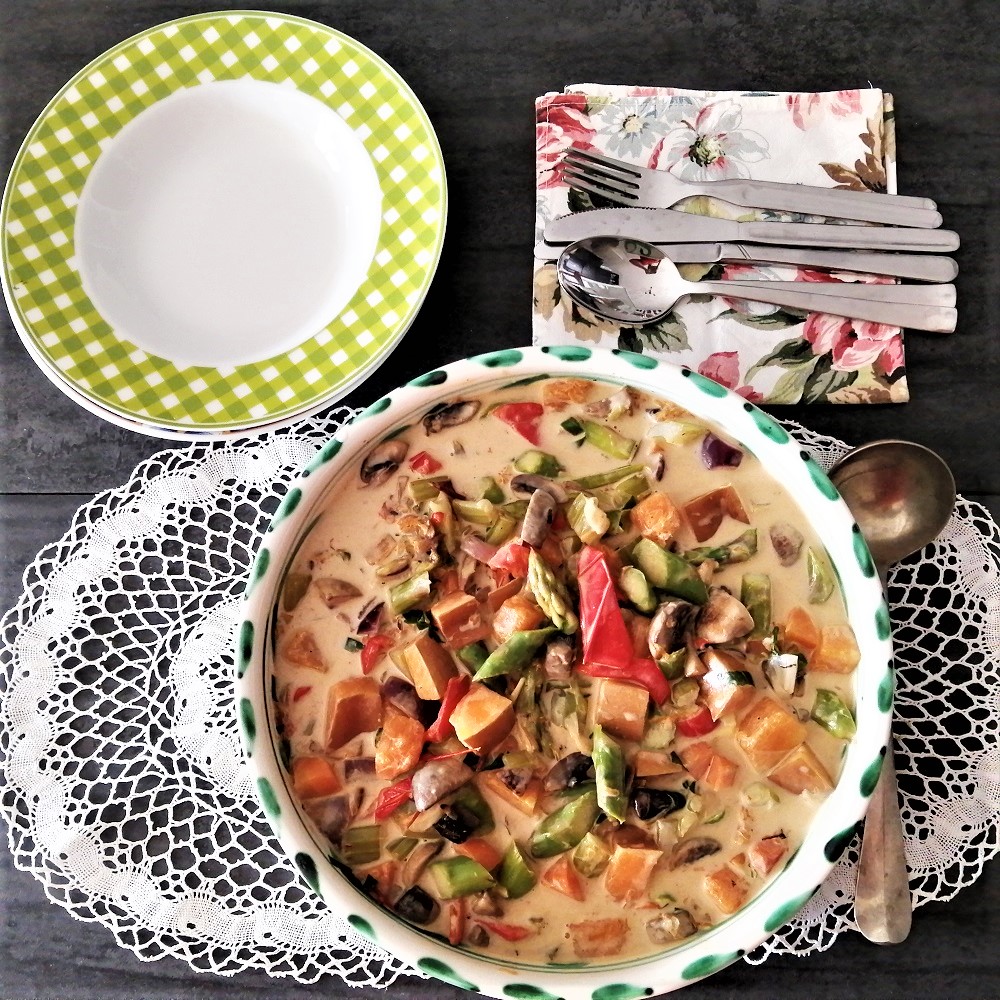 Disfruta cocinando esto!.... Enjoy cooking this!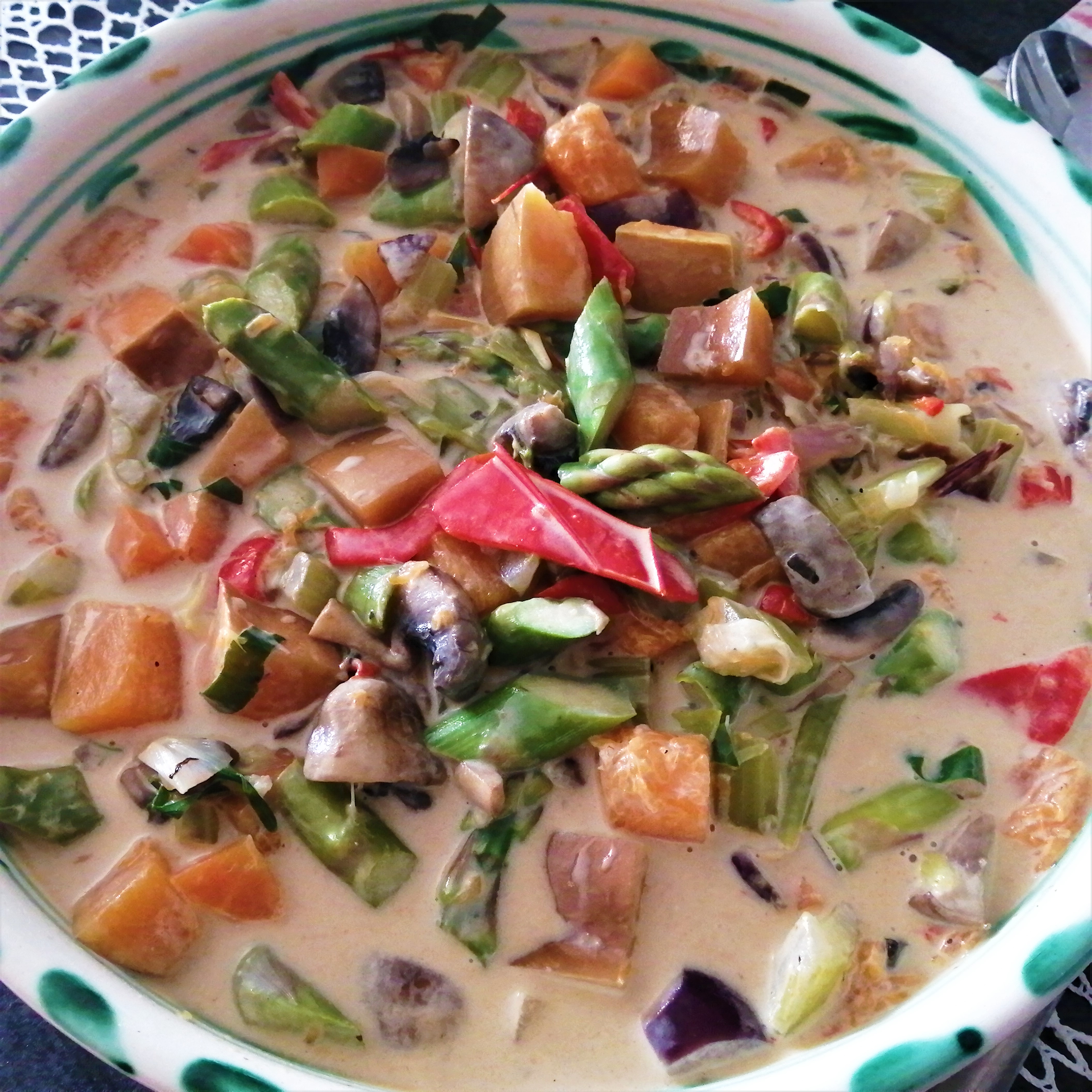 Todas las imágenes de esta publicación fueron fotografiadas por @mers... All images in this post were photographed by @mers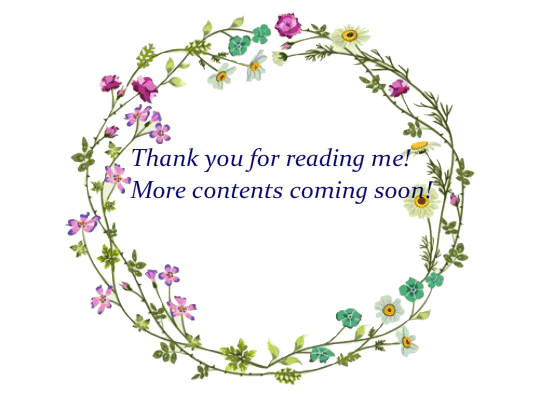 GIF credits - @gremayo