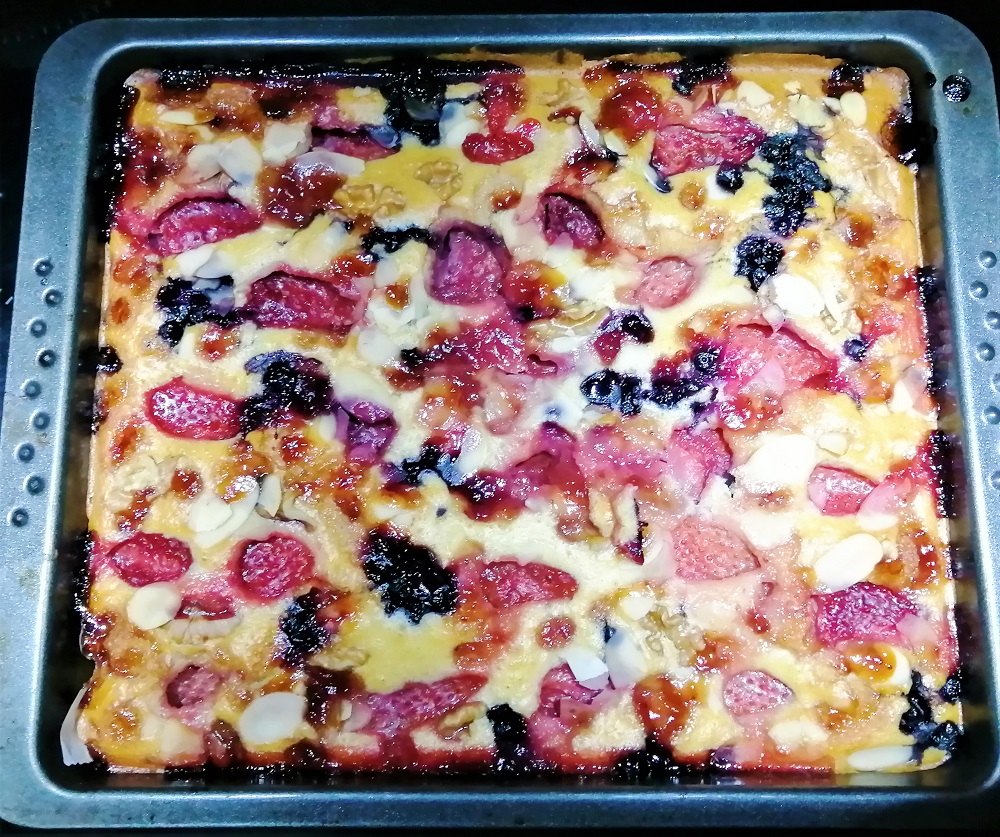 Hey Foodies and Hivers!
Today, I got a scrumptious dessert that you can easily make at home. It´s a basic batter wherein you separate the eggs and add those sweet goodies .... you may even add your favorite berries too. I usually prepare this in advance and sometimes freeze half of it. You never know when friends would drop-by, so you will always have a ready made sweets for your coffee rounds or for your five o-clock tea.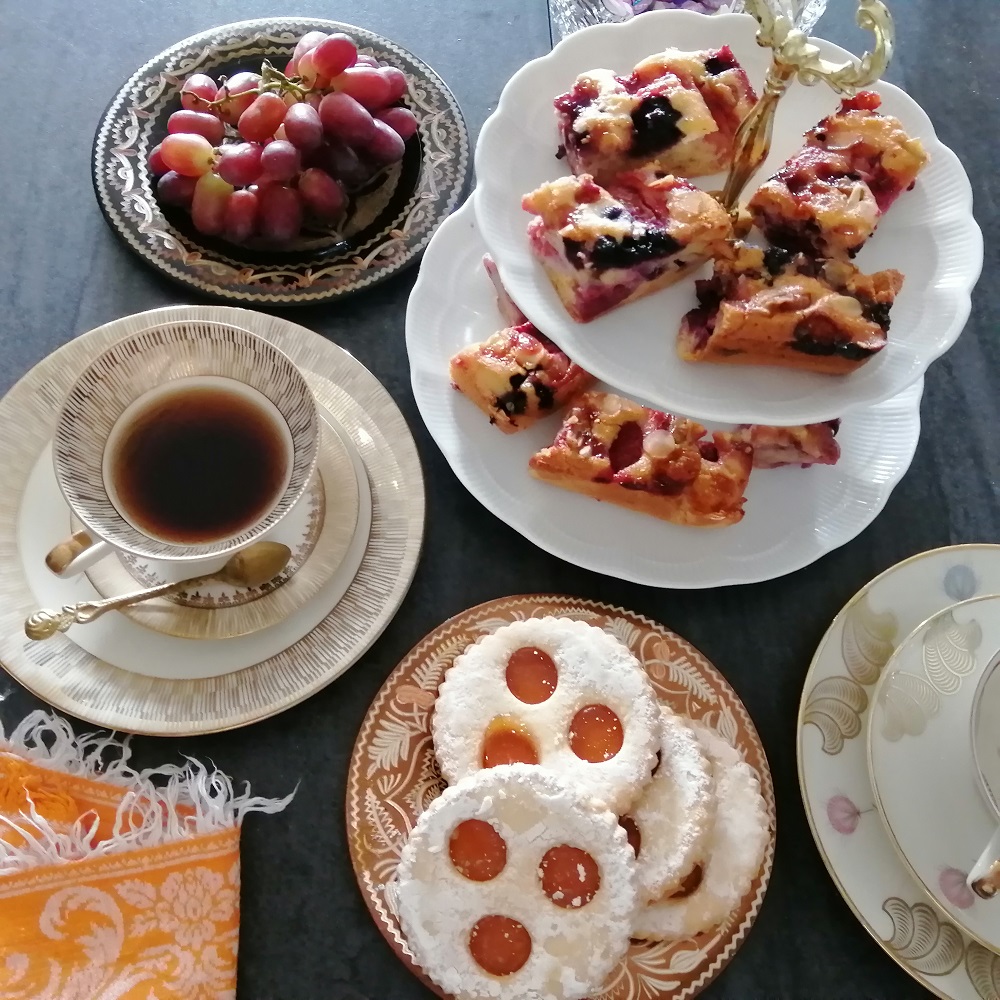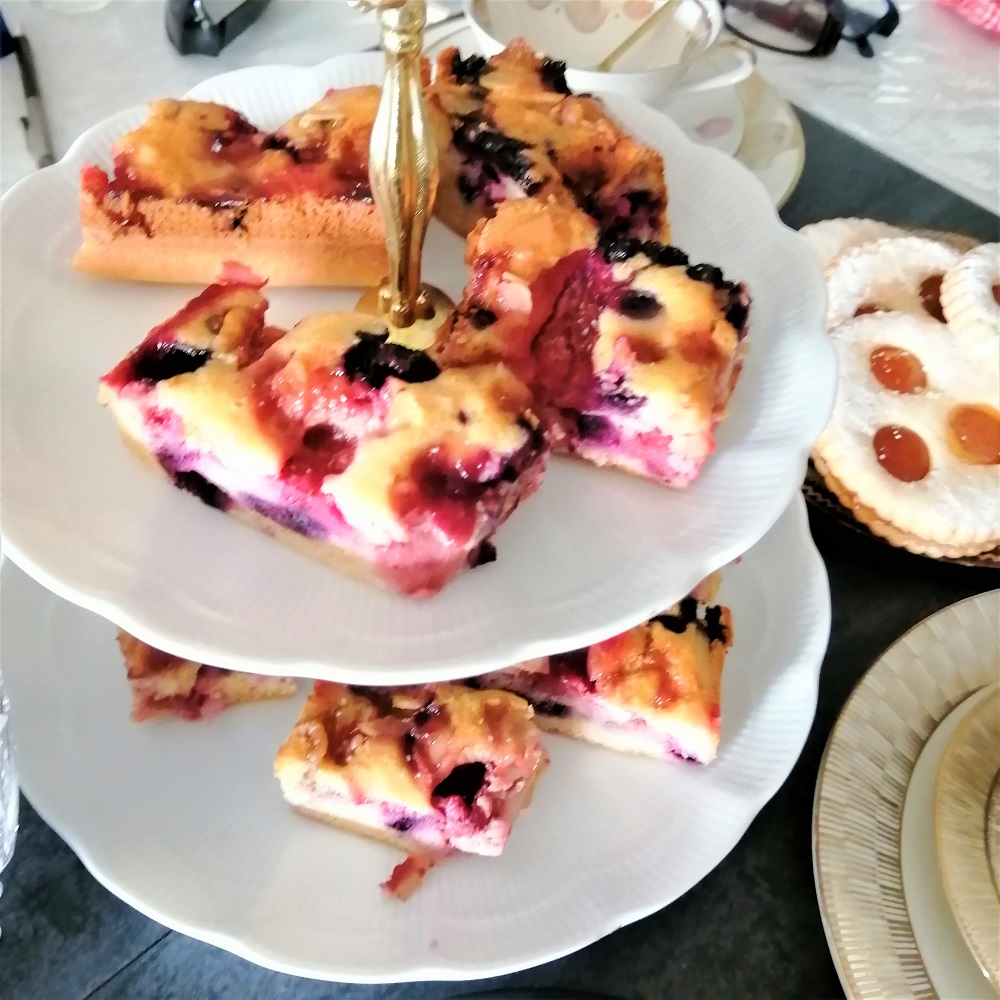 STRAWBERRY-CRANBERRY BARS
Ingredients:
260 g Flour
160 Sugar or 7 tablespoons of Stevia powder ( Sugar substitute)
500 grams of fresh strawberries, trunk removed and halved
1 cup dried cranberries
100 ml Oil
100 ml water
4 Eggs
3 tablespoons Sour Cream
1 pack vanilla sugar (example: Dr. Oetker)
1/2 pack baking powder
Juice of 1/2 Lemon
2 tablespoons almond flakes
8 walnuts, crushed
2 tablespoons strawberry marmalade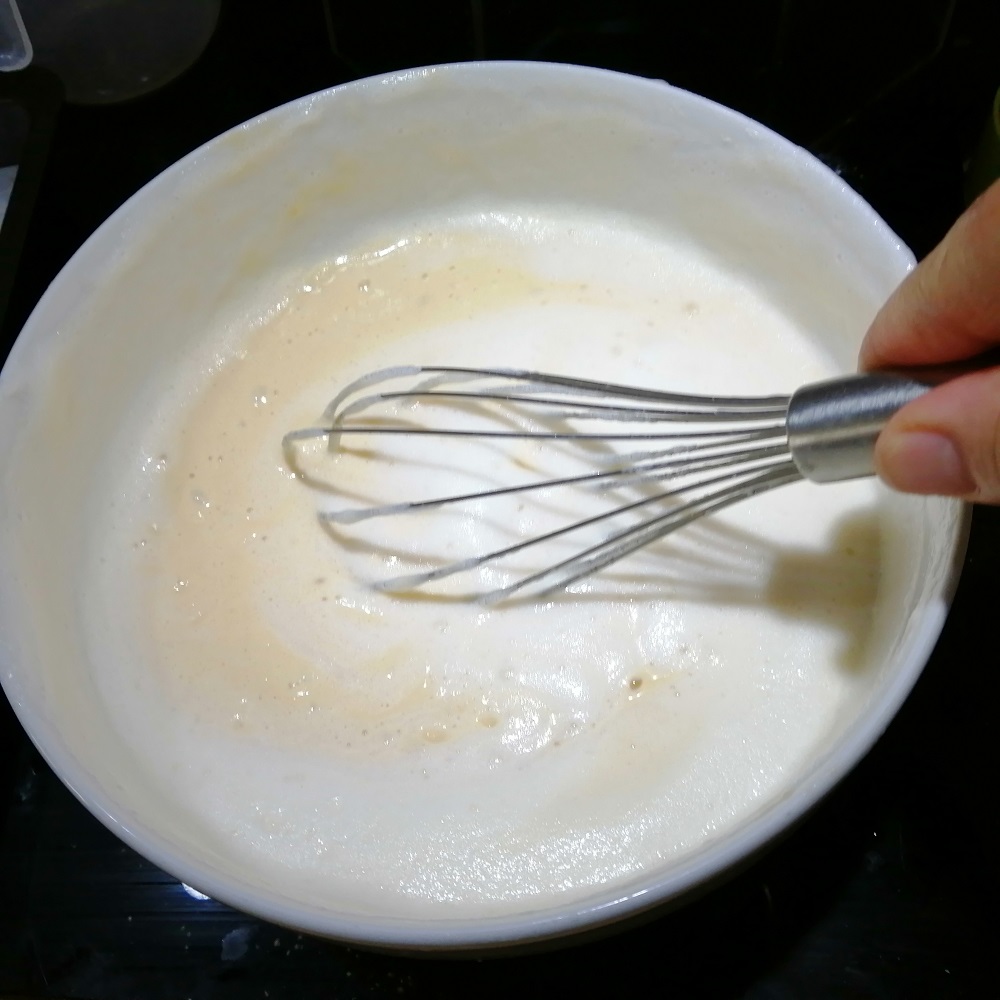 Preparation:
Preheat oven to 170 ° C
1... Here, I used 2 containers to separate the 4 eggs. In the first container, beat the egg yolks, add the sugar, vanilla sugar and lemon juice. Beat until the mixture has a smooth consistency. Fold the flour and the sifted baking powder into the egg yolk mixture with a whisk under alternating water and oil, add the sour cream and mix thoroughly.
2... In the second container , beat the egg whites until peaks form and become stiff. With a spatula, fold this under the egg yolk mixture in the first container. Mix thoroughly until the ingredients are well combined. Line a rectangular pan with baking paper and pour the batter evenly in it. Distribute the cut strawberries by pressing them lightly into the batter, adding the dried cranberries, the crushed walnuts and the almond flakes.
3... Heat 2 tablespoons of strawberry marmalade (or any other jam you like) in the microwave or in a pan under low fire for 1 minute until it has liquified. Use a teaspoon to drop the marmalade randomly on top of the batter.
4... Bake at 175 ° C/ for about 45 minutes placing the baking pan in the lower rack of the oven. At half of the baking time, cover the pan with aluminum foil to prevent the cake from getting dark. Five Minutes before the baking time is through, remove the foil, the cake is ready when a toothpick inserted into the cake comes out clean. Sprinkle sugar on the top of the cake. Carefully cut the cake into bars and arrange on a platter. Serve warm or cold with coffee, tea or cold drinks.
E N J O Y !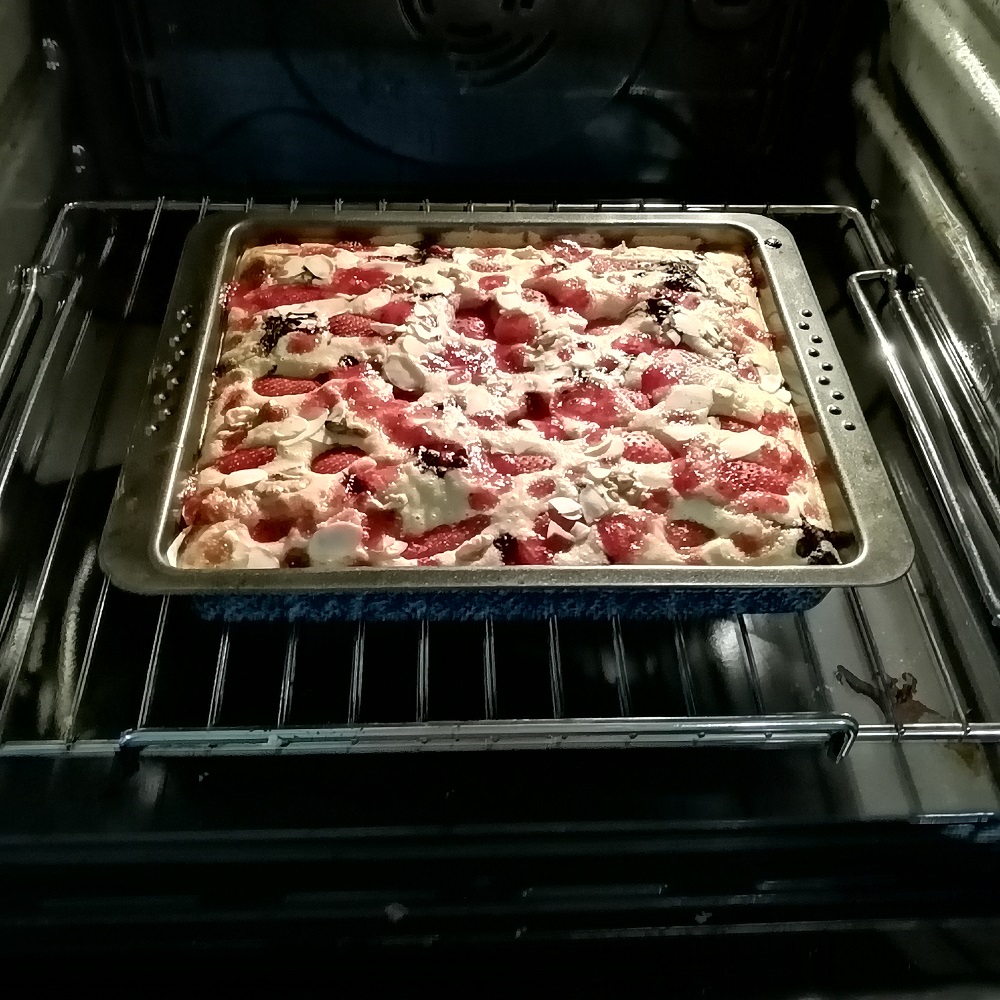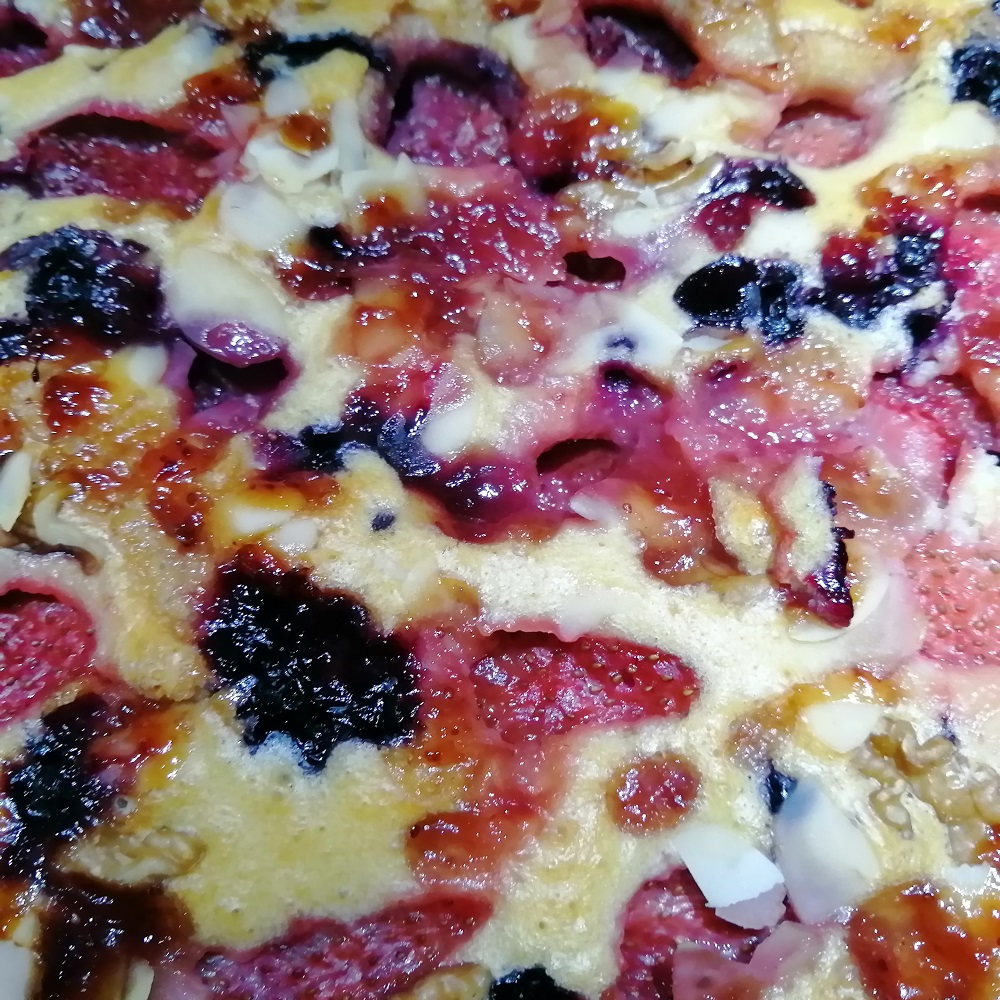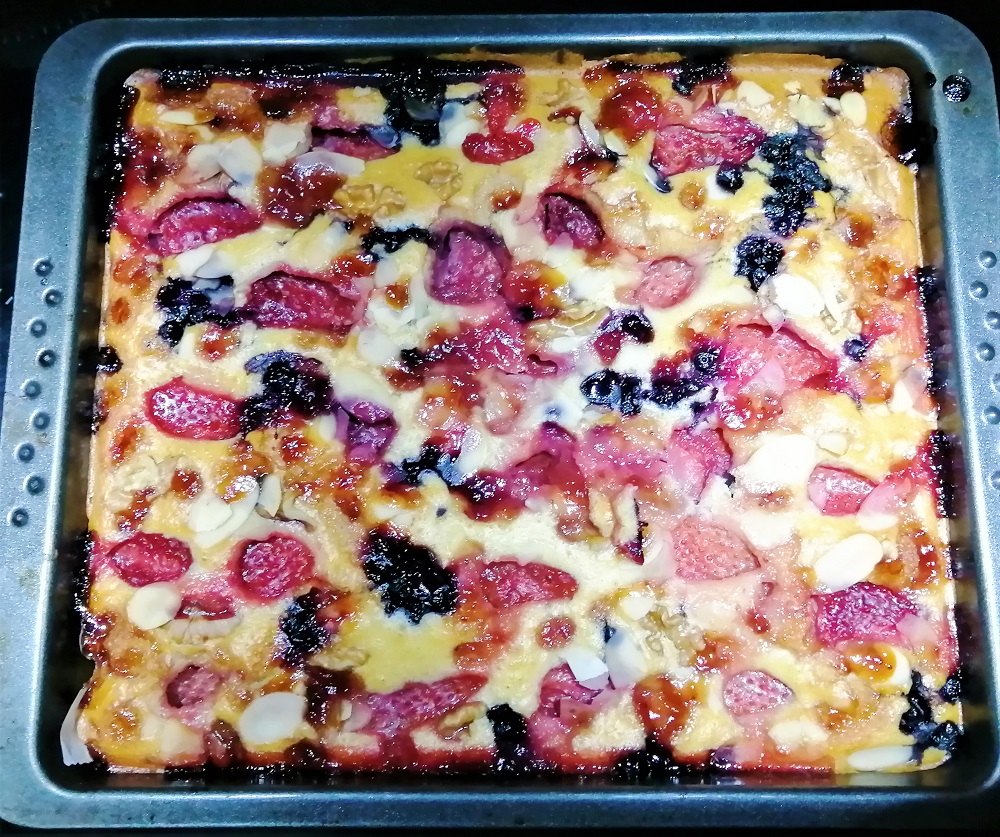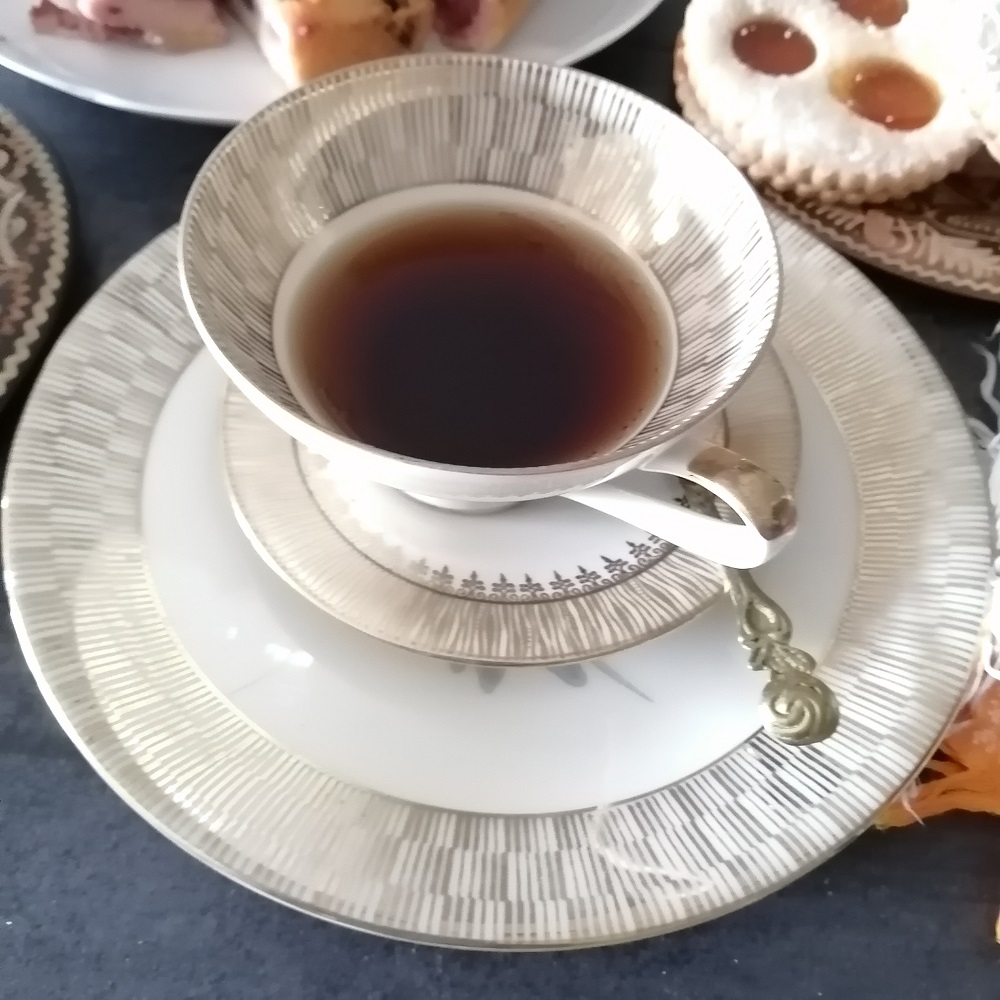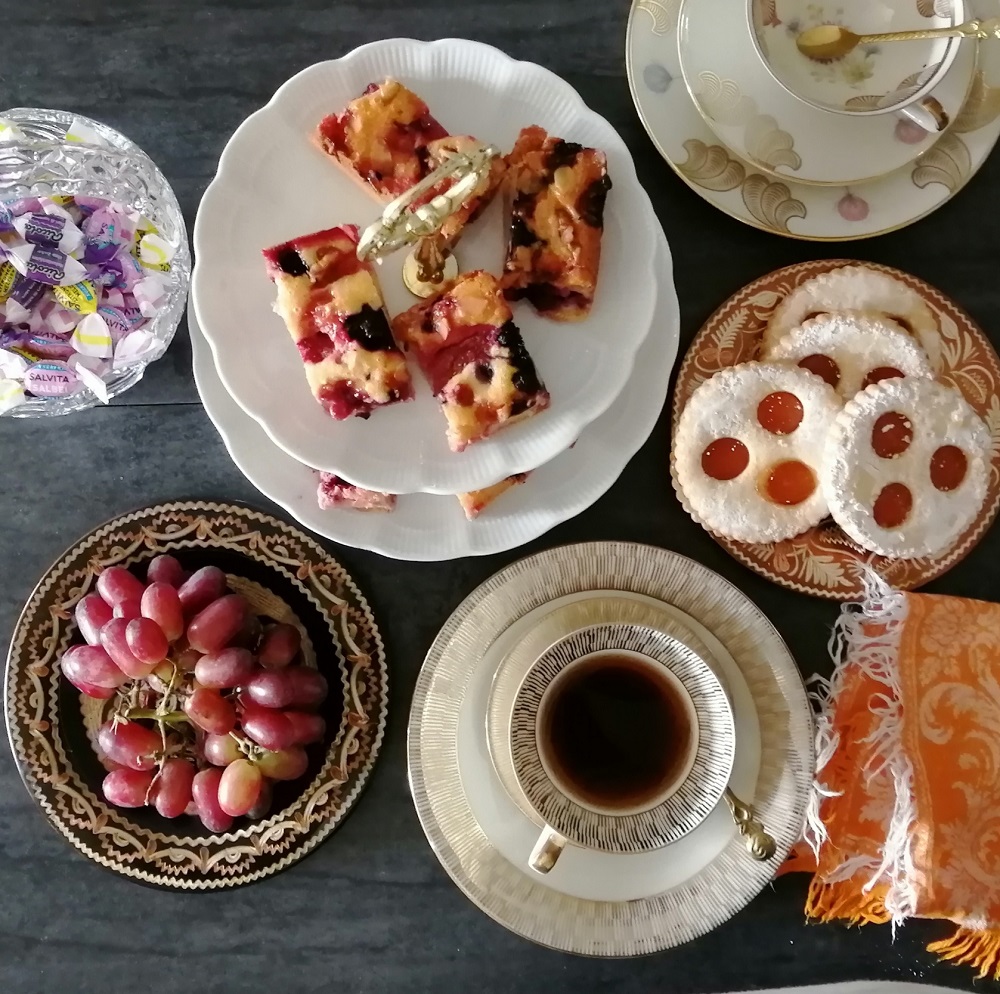 All images in this post were photographed by and are owned by @mers.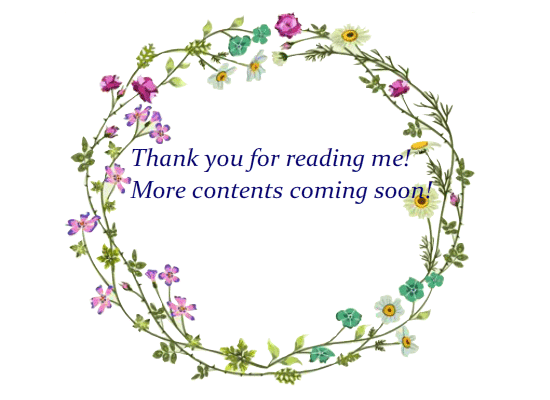 GIF by @gremayo