Hola a todos, como se encuentran? Hoy quiero compartir con ustedes un plato muy típico de mi país, el mondongo, que es una sopa, generalmente se sirve algo espesa, aunque no soy muy partidario de eso, que tiene como unos aires españoles ya que es parecido a "los callos".
Hello everyone, how are you? Today I want to share with you a very typical dish from my country, tripe, which is a soup, it is generally served somewhat thick, although I am not very much in favor of that, which has a Spanish air as it is similar to "callos".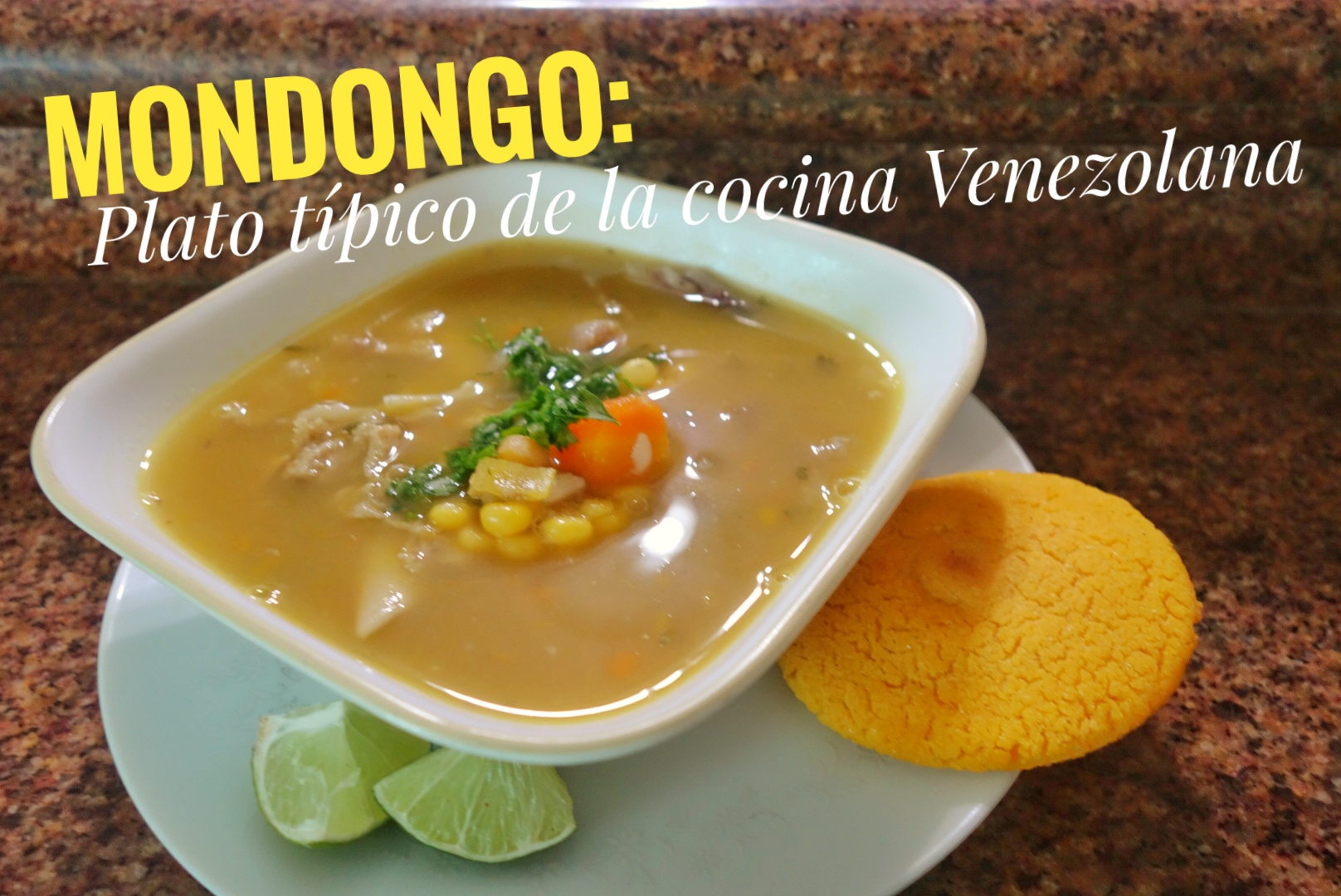 Esta sopa se puede preparar de diferentes formas dependiendo de la región de Venezuela donde te encuentres, pero en regla generales tiene pocas variaciones.
This soup can be prepared in different ways depending on the region of Venezuela where you are, but in general it has few variations.
Mondongo para el almuerzo del domingo / Mondongo for Sunday lunch.
Esta vez no voy a compartir con ustedes una receta, pues hacer un buen mondongo requiere más experiencia que habilidad, por lo que les voy a contar una tradición de los domingos en San Cristóbal, mi ciudad natal.
This time I am not going to share a recipe with you, as making a good tripe requires more experience than skill, so I am going to tell you about a Sunday tradition in San Cristóbal, my hometown.
Los domingos puedes recorrer varias de la calle de mi ciudad y verás en algunas casas o locales un letrero con el famoso "Hay mondongo". Allí puedes ir con una ollita como la de la foto y te la llenarán por un precio muy accesible.
On Sundays you can go through several of the streets of my city and you will see in some houses or places a sign with the famous "Hay tripe". There you can go with a pot like the one in the photo and they will fill it for you for a very affordable price.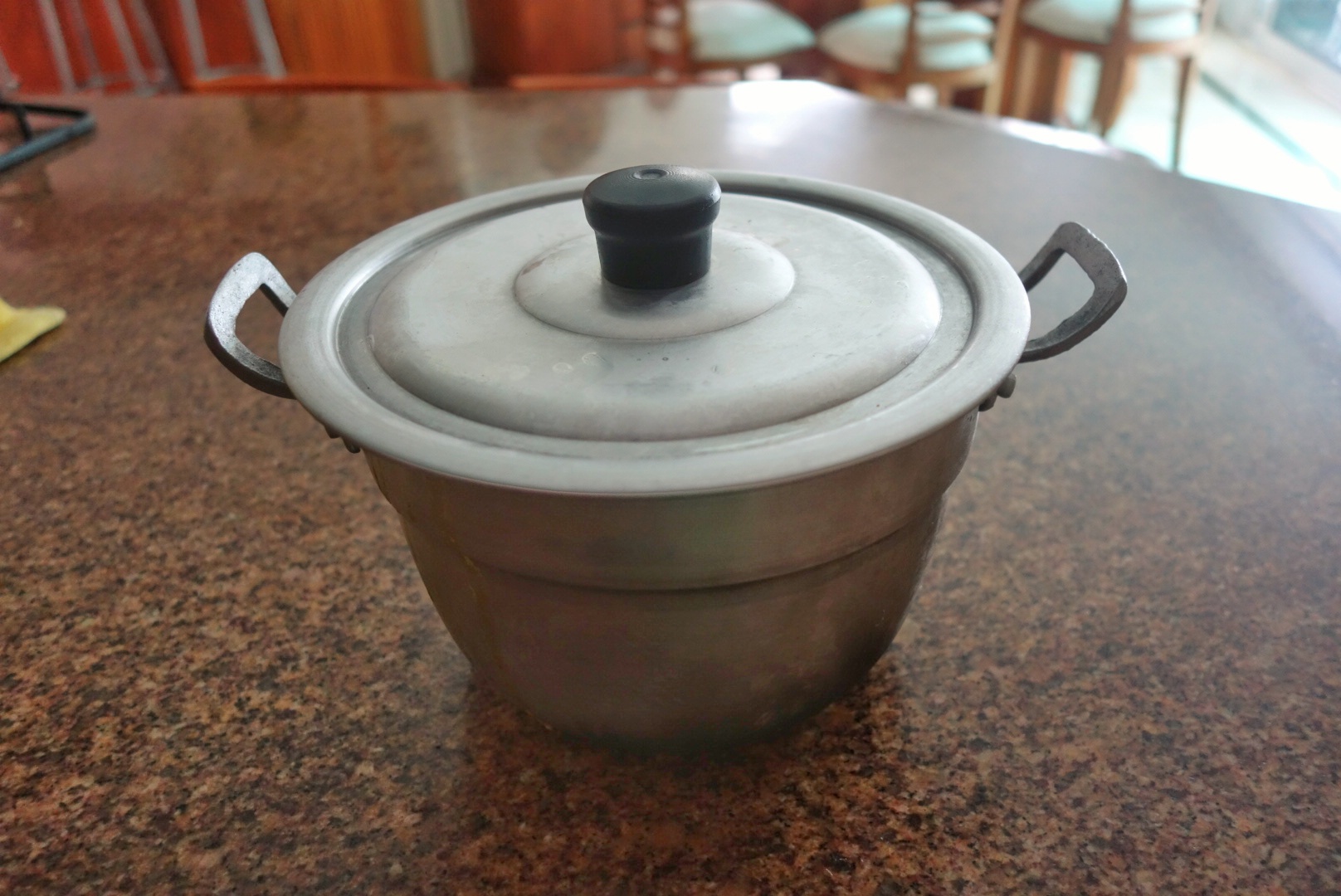 No he probado el mondongo de muchos lugares, pues hasta el día de hoy no he probado un mejor mondongo que el que hace mi abuela, y pues bueno, eso depende de gustos, jajaja.
I have not tried the tripe from many places, because until today I have not tried a better tripe than the one my grandmother makes, and well, that depends on tastes, jajaja.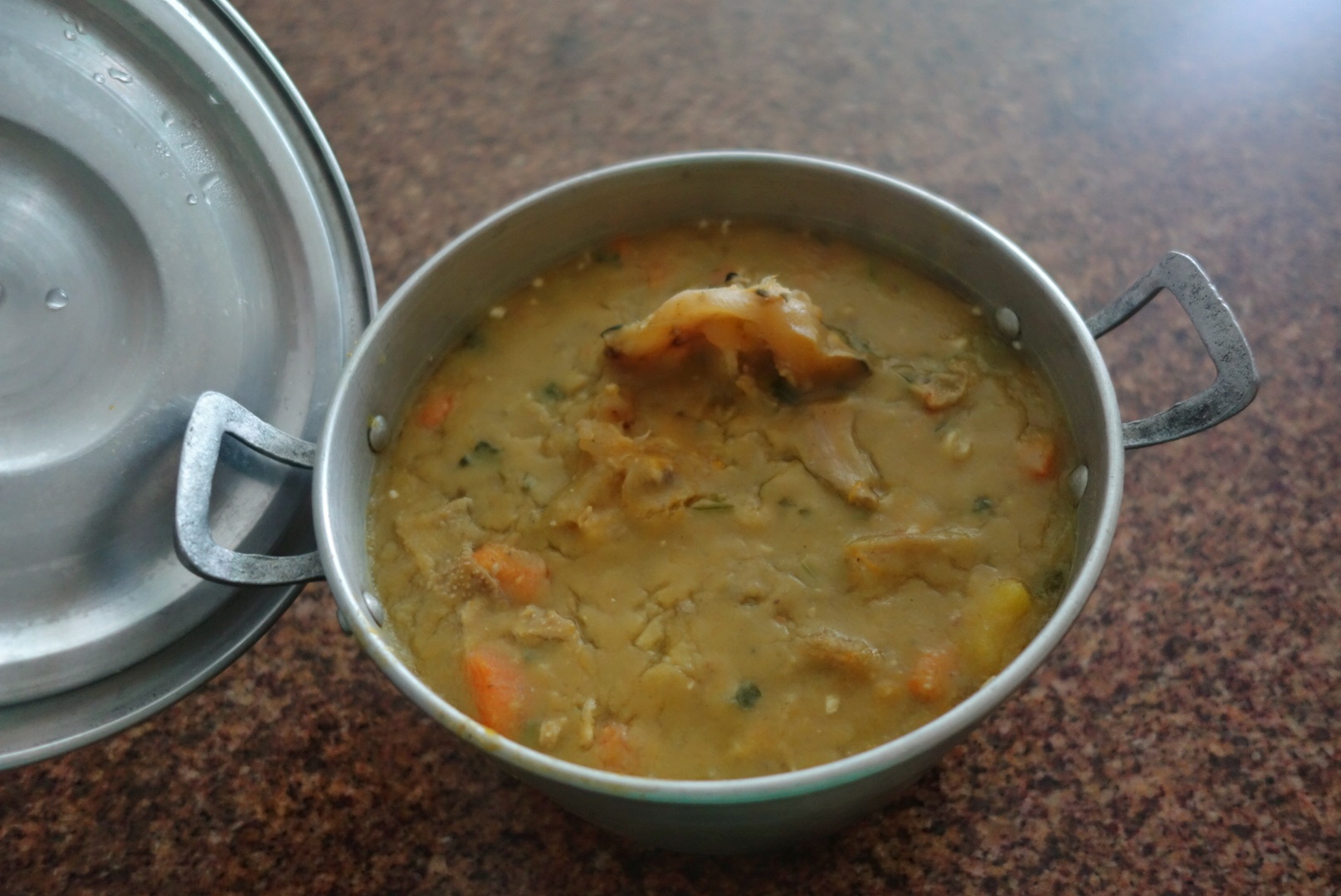 Como pueden ver la sopa es bastante espesa (además de que lo deje un día en la nevera, así que realmente es el almuerzo del lunes, jajaja), por lo que aprovechamos y rendimos la sopa con un poquito de agua y así todos en la casa comeremos una buena cantidad, jajaja.
As you can see, the soup is quite thick (in addition to leaving it in the fridge for one day, so it really is Monday lunch, jajaja), so we take advantage of it and make the soup with a little water and so everyone in the home we will eat a good amount, jajaja.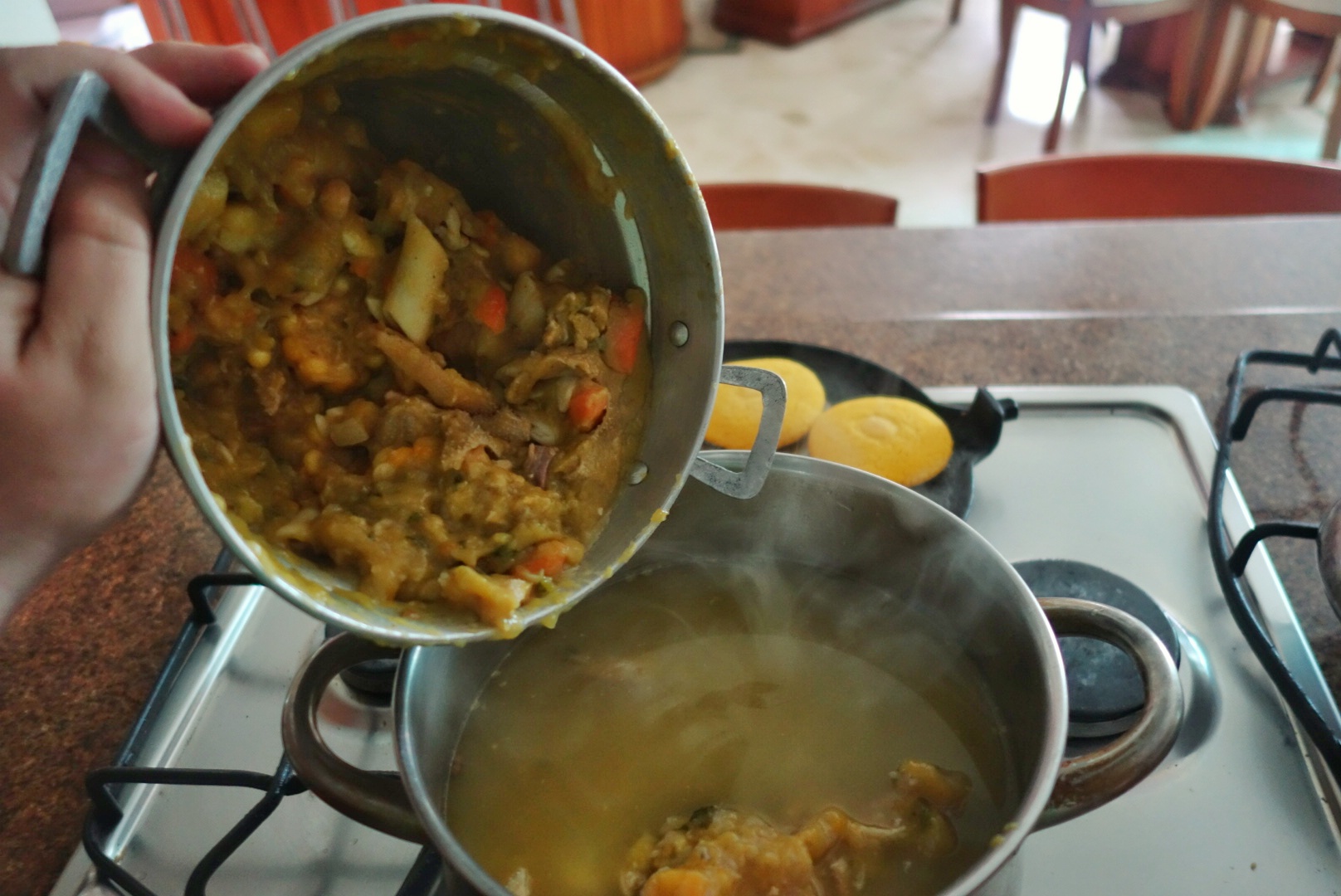 Terminamos con una buena cantidad de sopa después de todo. Este mondongo es menos tradicional, ya que además de tener la panza de res, los garbanzos y los vegetales, tenía spaghettis cortos.
We ended up with a good amount of soup after all. This tripe is less traditional, since in addition to having the beef belly, chickpeas and vegetables, it had short spaghetti.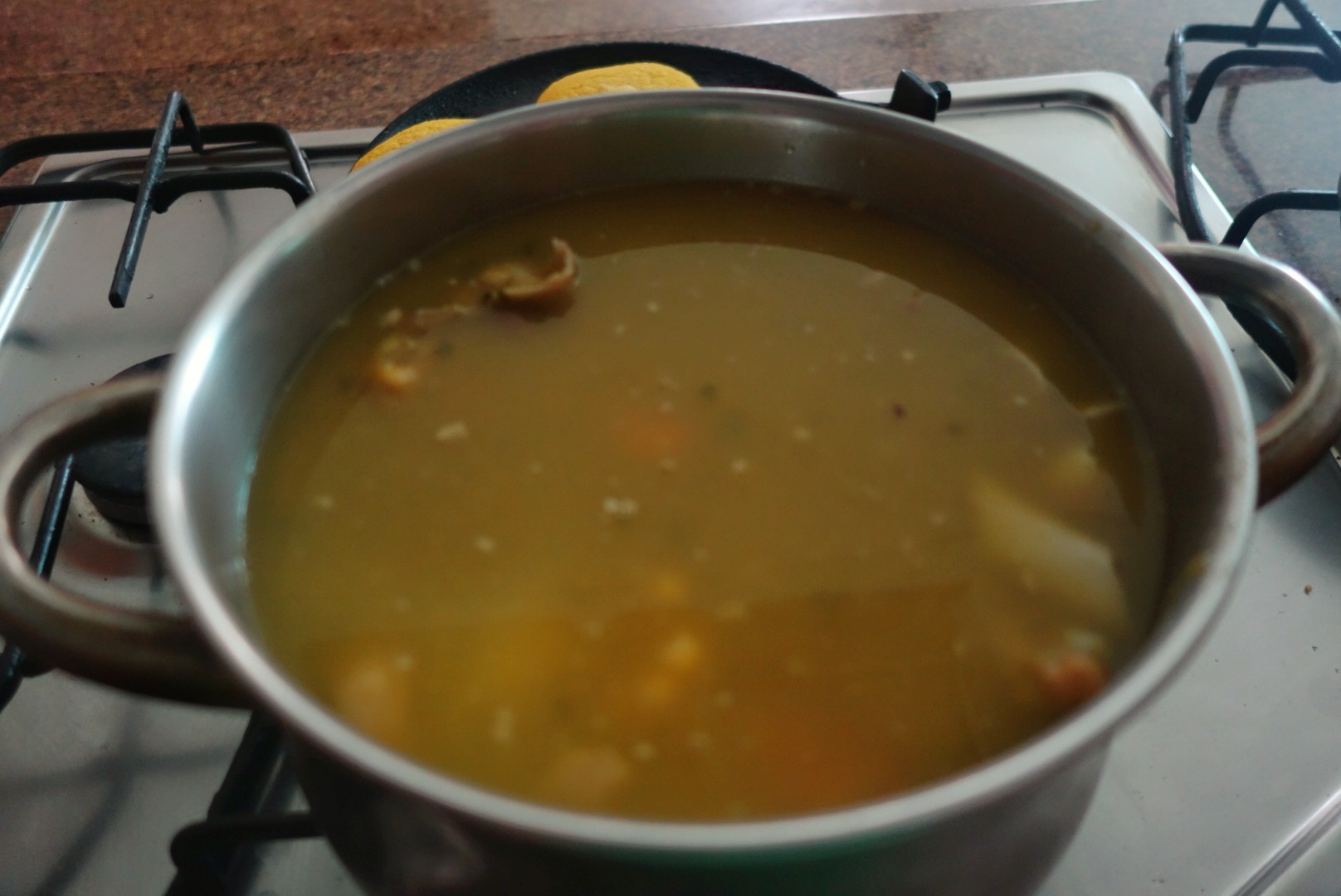 Este plato se acompaña con unas arepitas pequeñas, aunque normalmente son fritas, además de que quedan mucho mejor.
This dish is accompanied by some small arepitas, although they are usually fried, and they are much better.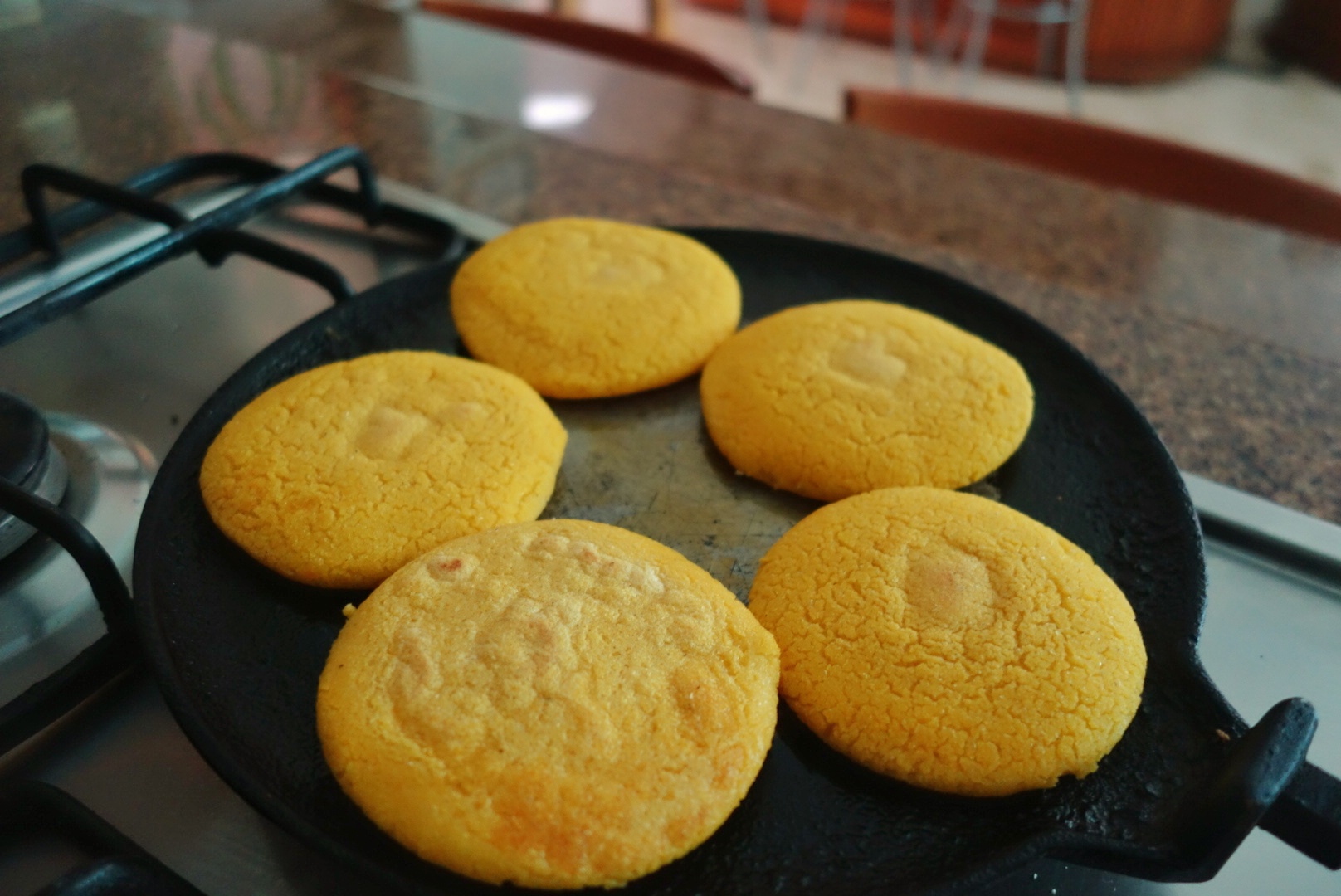 Llego la hora de servir / It's time to serve.
Lo mejor es servir esta sopa en una vasija o en un plato hondo de barro o arcilla, le da más presentación, al igual que se siente y sabe mucho mejor (uno de los pequeños secretos de mi abuela, jajaja).
It is best to serve this soup in a bowl or a deep clay, it gives it more presentation, just as it feels and tastes much better (one of my grandmother's little secrets, jajaja).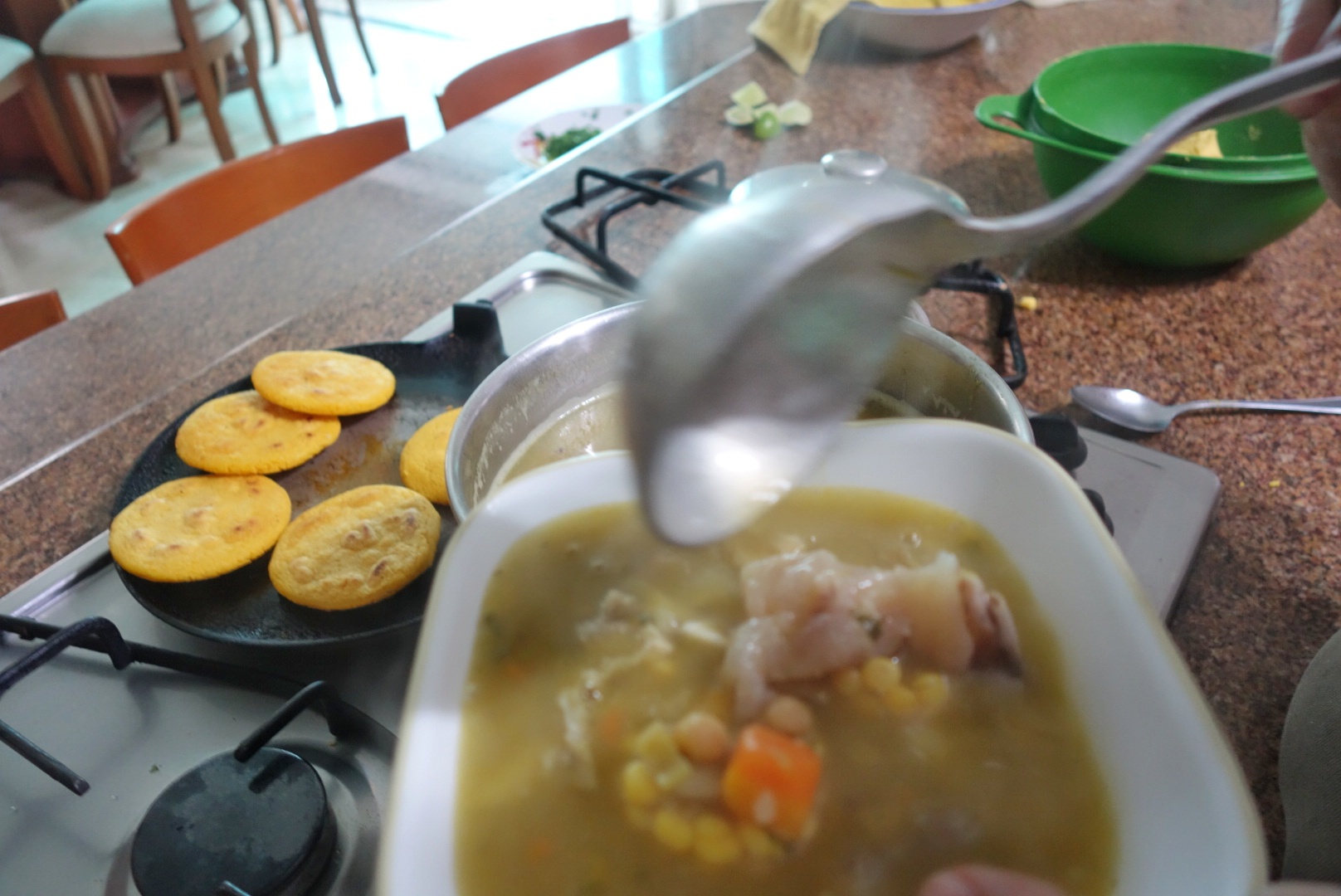 Para tener un mejor experiencia, un poquito de cilantro picado y un chorrito de limón pueden hacer completamente la diferencia, ya lo demás dependerá de tus gustos personales.
For a better experience, a little chopped cilantro and a dash of lemon can make a complete difference, and the rest will depend on your personal tastes.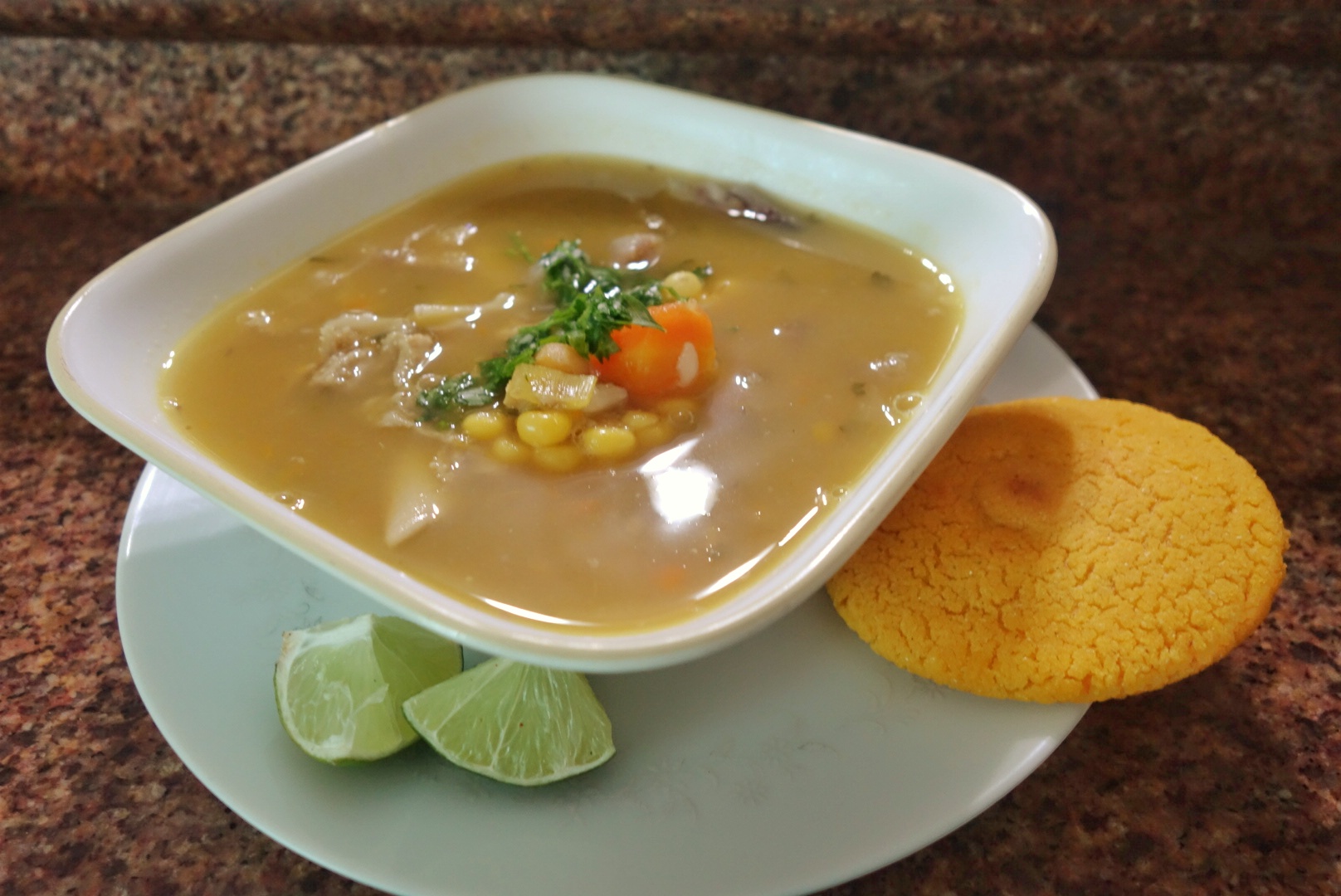 Buen provecho! / Bon appetit!