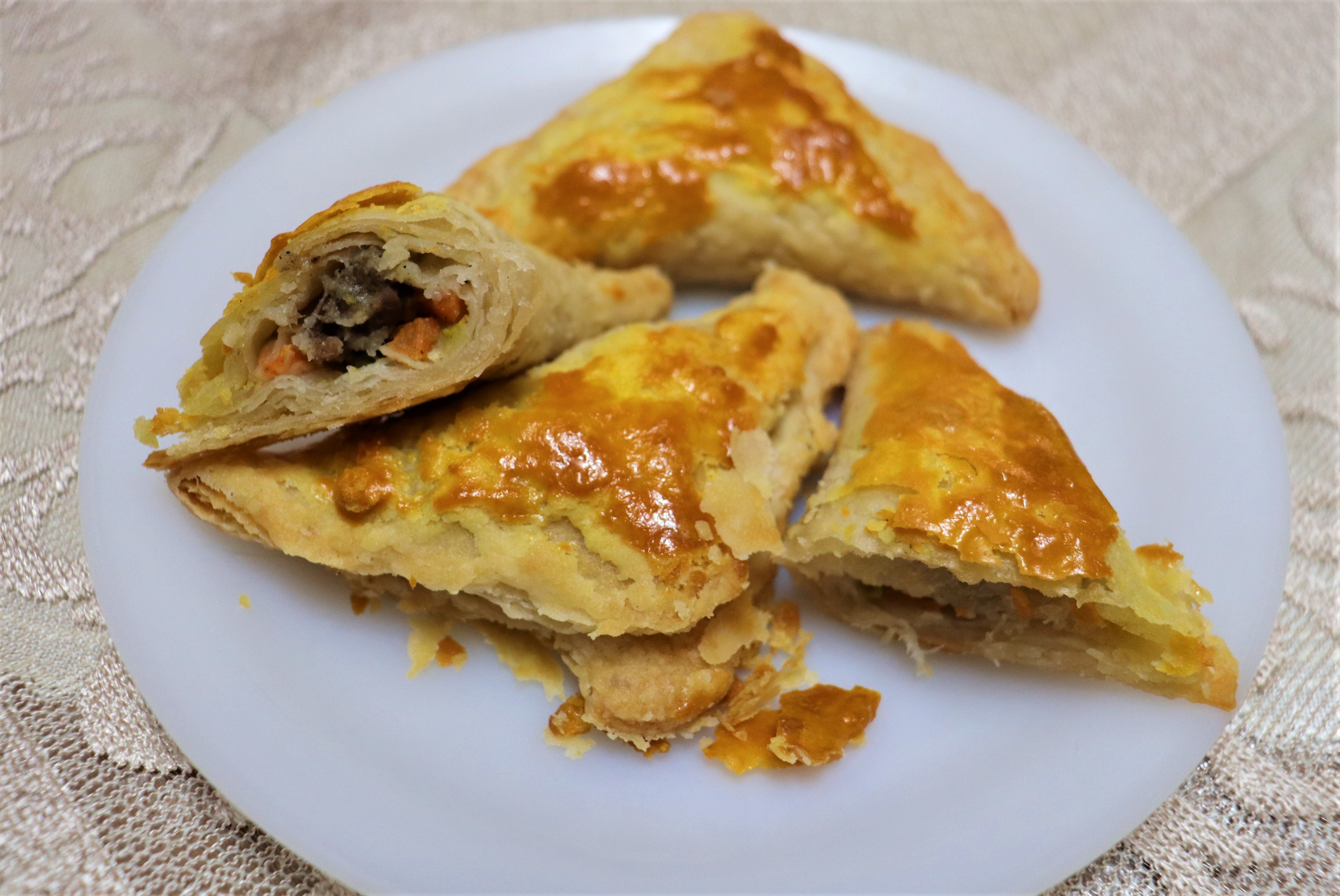 Hello, today I will share with you the recipe for crispy pastry with meat and vegetables.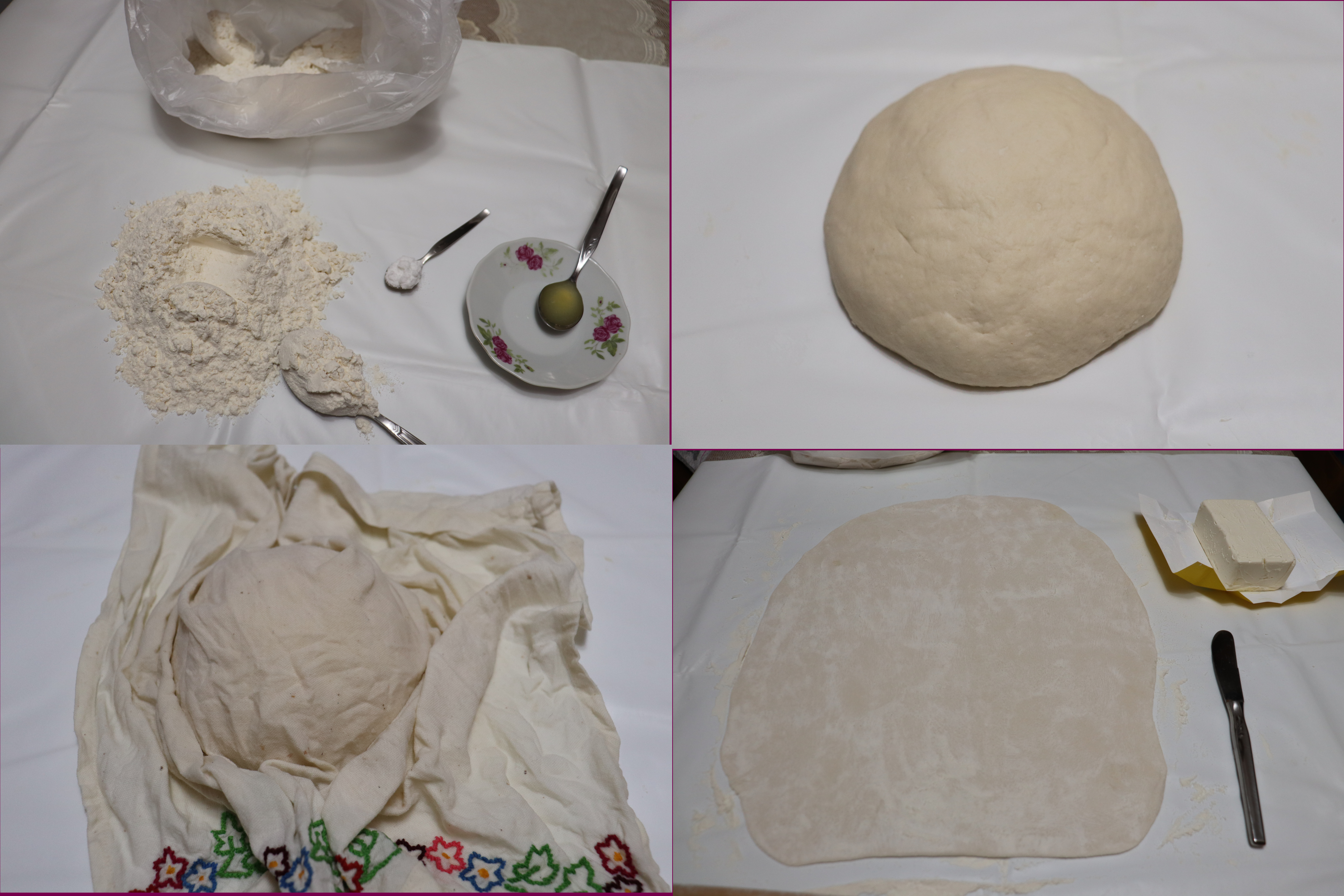 Ten tablespoons of flour, one teaspoon of salt, one dessert spoon of lemon juice and water. Flour is kneaded with water, salt and lemon juice and made into dough. A damp cloth is covered on the dough and the dough is rested for half an hour. The dough is rolled out to a thickness of about one centimeter and 250 grams of sliced margarine is placed in the middle of the dough.

As seen in the photo, the margarine is covered with dough and the dough is rolled out to a thickness of one centimeter again. The dough is rolled out with margarine, rested for half an hour and rolled out again.


The dough is rolled out three more times and finally put in the refrigerator to rest for an hour. Cover the dough with a damp cloth to prevent it from drying out.
The filling of the pastry is prepared with two tablespoons of peas, potatoes, carrots, 150 grams of meat, two tablespoons of olive oil, grated onions. a pinch of cumin, a teaspoon of salt and a pinch of black pepper are used as seasoning.
The meat is cut into small pieces, the onion is fried in olive oil for three or four minutes and the meat is added.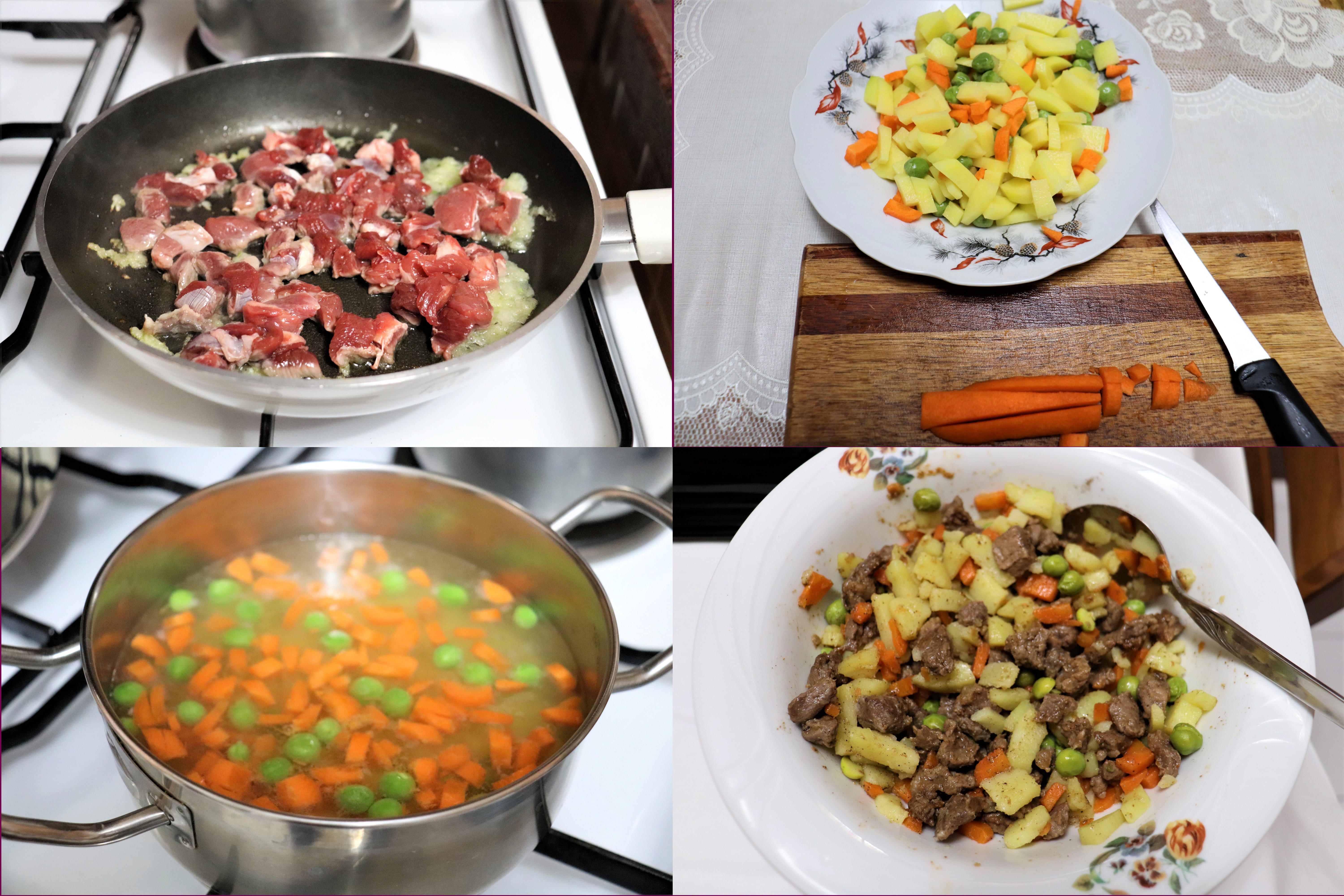 Potatoes and carrots are cut into cubes and boiled with peas. After the meat and vegetables are cooked, they are put in a bowl and spices are added.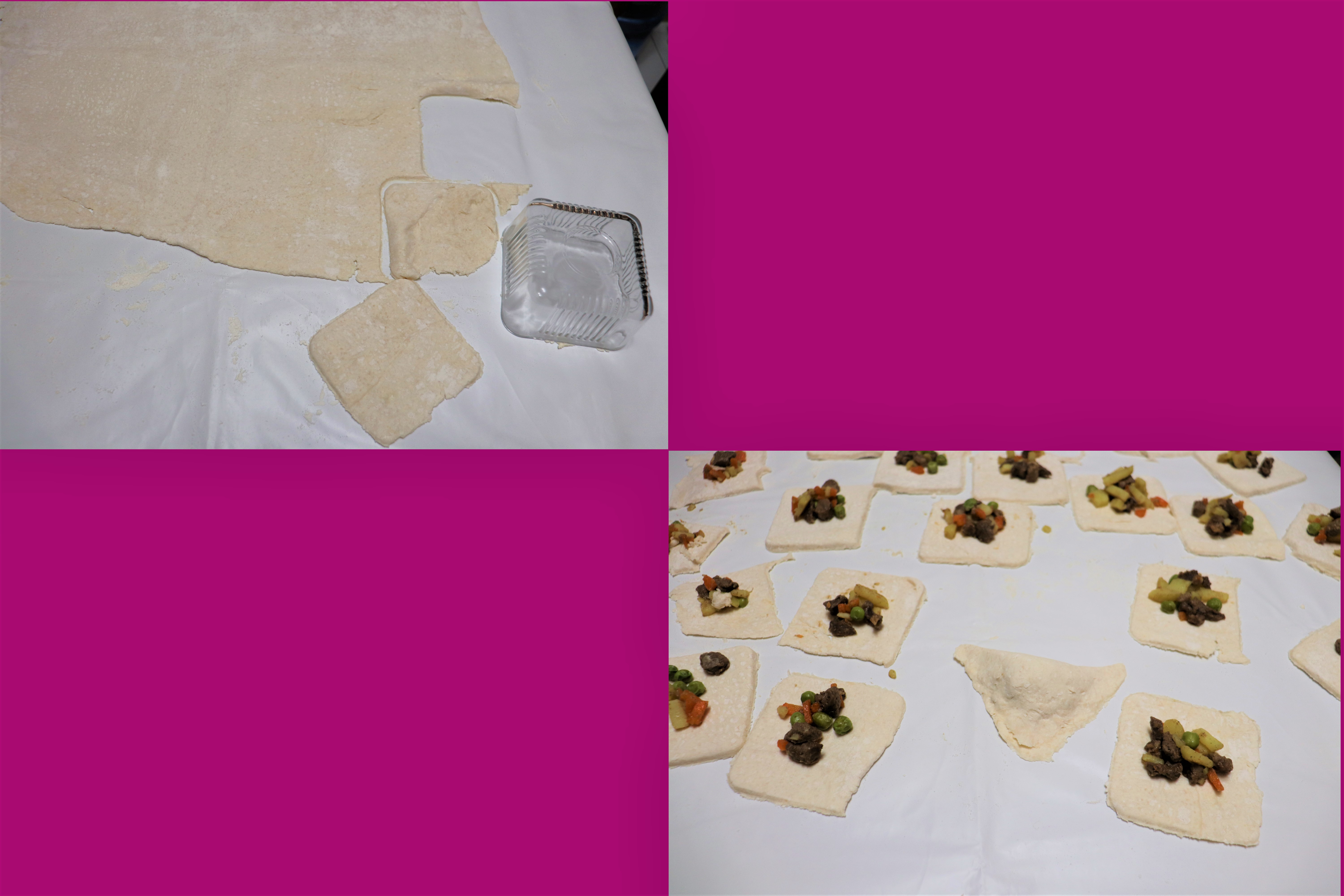 The dough is taken out of the refrigerator and rolled out to an centimeter thick, cut into squares. The pastry stuffing is put into the cut dough pieces.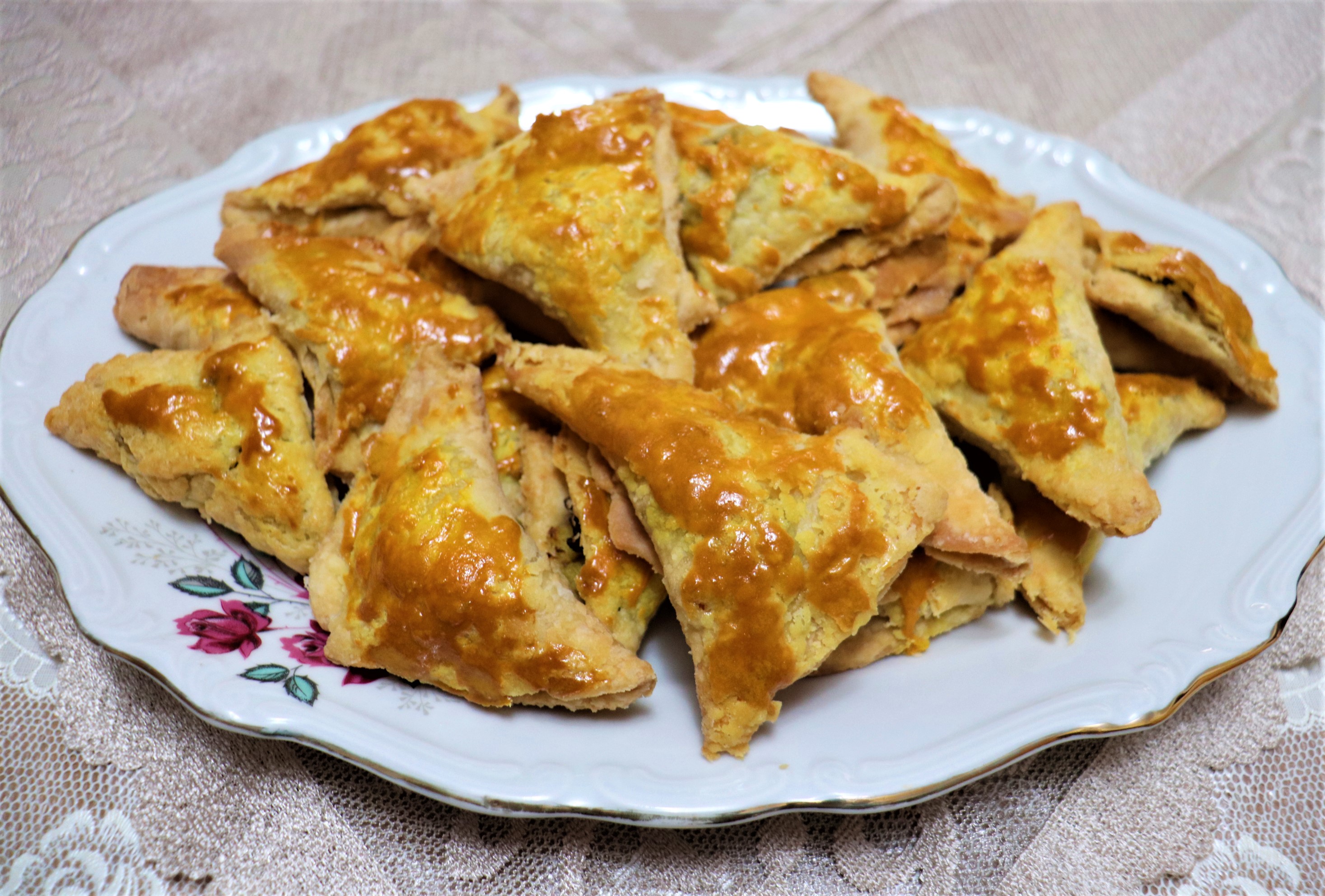 Egg yolk is brushed on the dough and baked in a preheated 180 degree oven for 40 minutes.
Our crispy pastries are now ready to eat, bon appetit! 😊
Photos are mine.