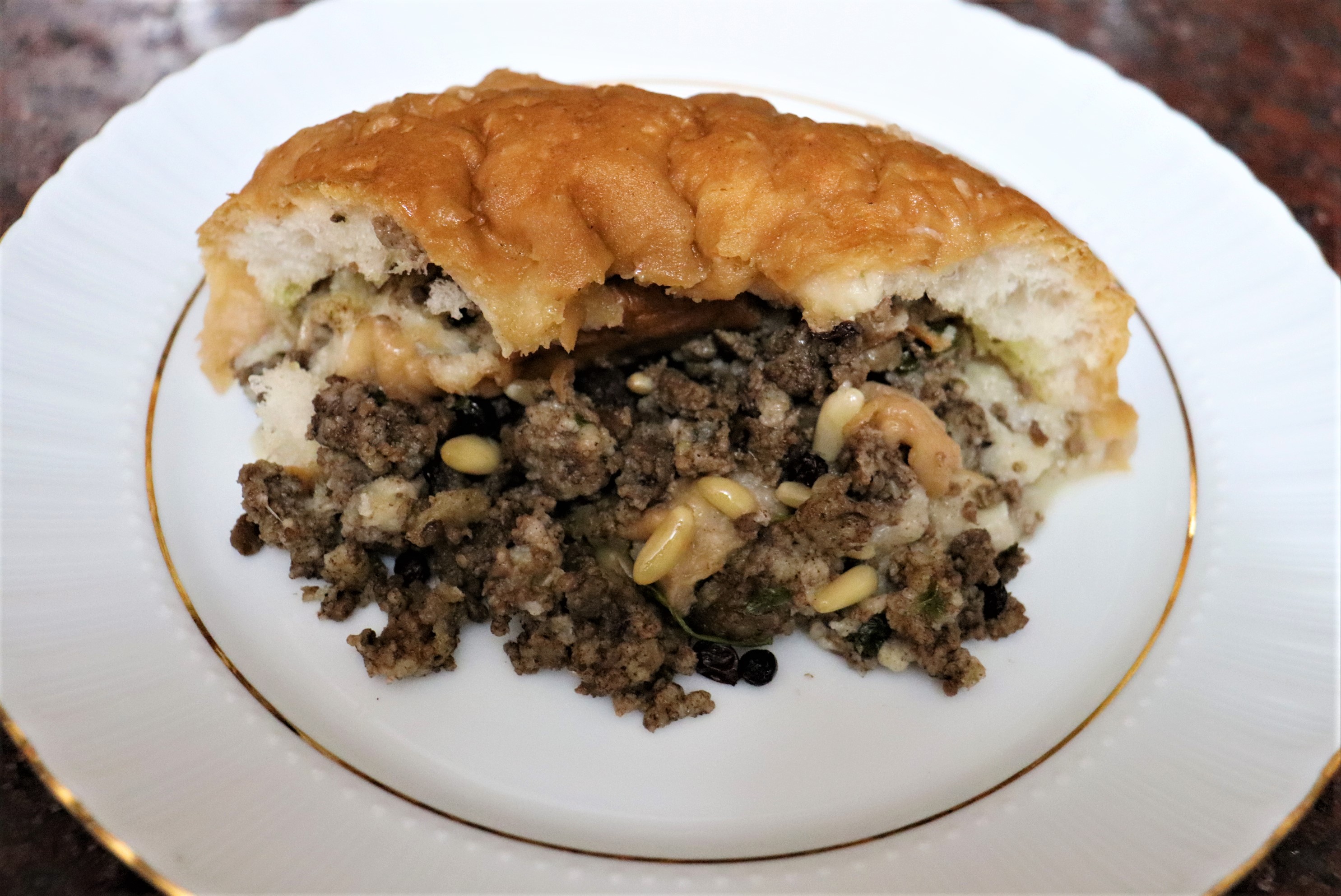 Today I will share with you the recipe for stuffed bread. A local dish made in the Aegean region of Türkiye, especially in the cities of Izmir and Aydın. Both delicious and nutritious.

The bread bought for this dish is specially produced for stuffing,and more of this bread is produced in Ramadan. A lid is opened on the bread and the inside of the bread is carefully removed. The removed bread crumb is broken into small pieces.
125 grams of ground lamb, parsley, two tablespoons of pine nuts, two tablespoons of currants, one teaspoon of salt, one teaspoon of black pepper, one tablespoon of cinnamon. Cinnamon is a must for this dish.
The onion is finely cut and roasted in margarine (250 g), then pine nuts are added.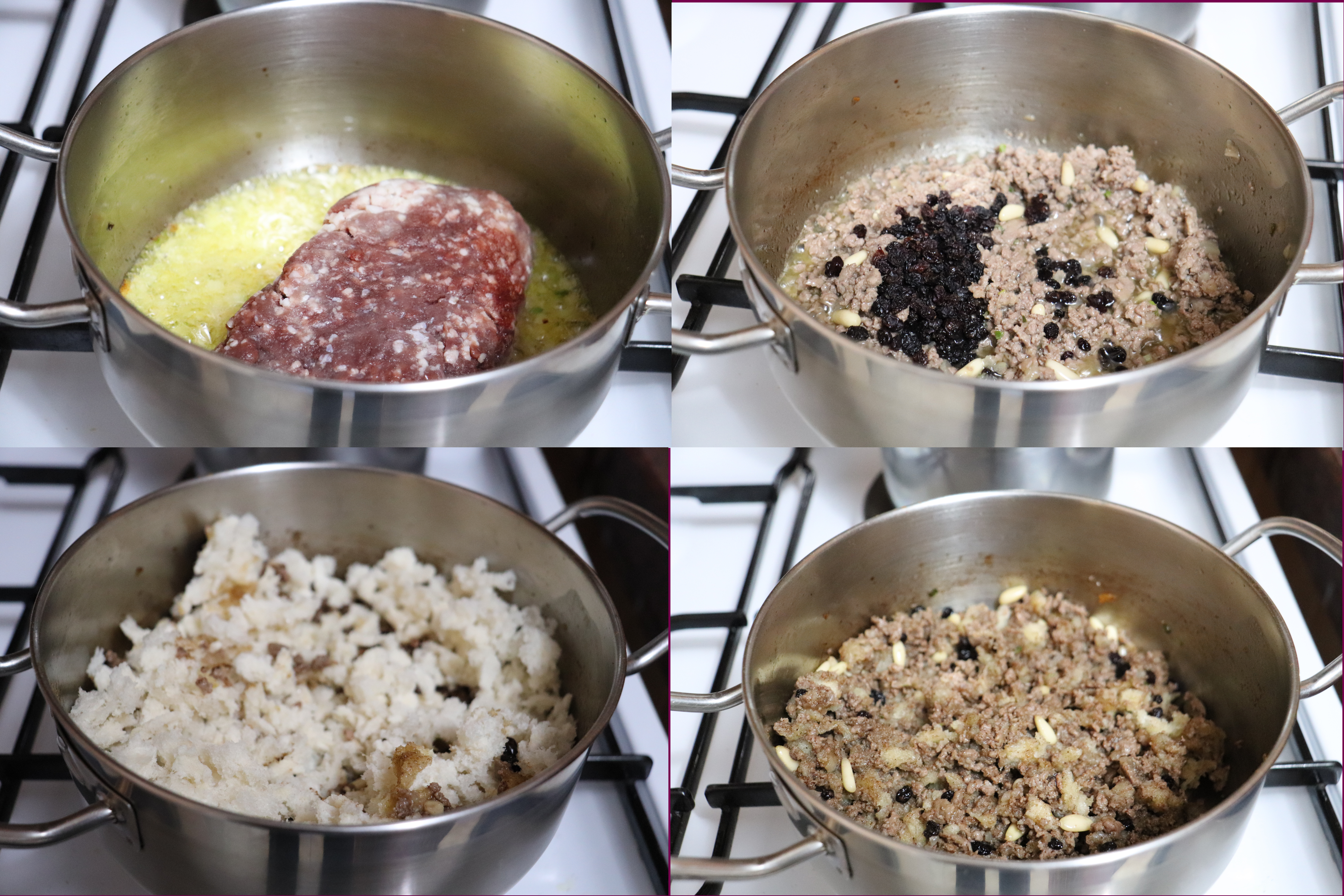 Then minced meat is added and roasted, then currants and bread crumbs are added.

And it is left to cool, after it cools, parsley is added and the bread is stuffed. Wooden sticks are placed on the bottom of the tray and the bread is placed on them. Pour water and a tablespoon of olive oil into the tray. Boiling water is poured on the bread with the help of a tablespoon until the bread is soft.
When the stuffed bread is cooked, it is served hot.
Enjoy your meal.
Photos belong to me.