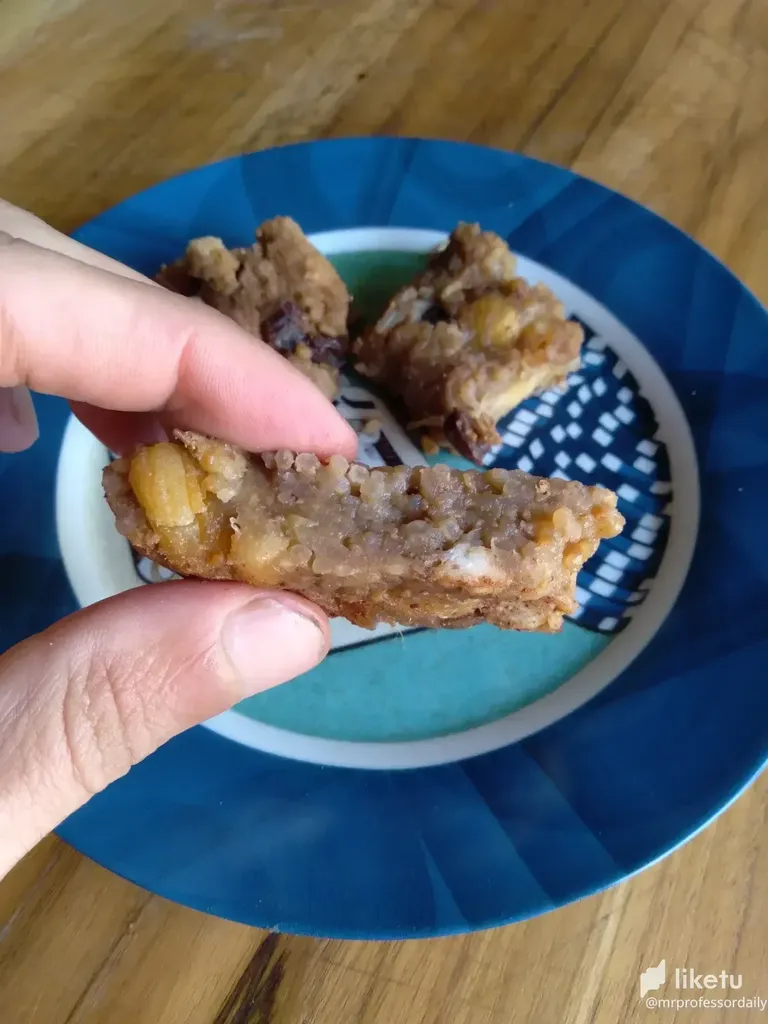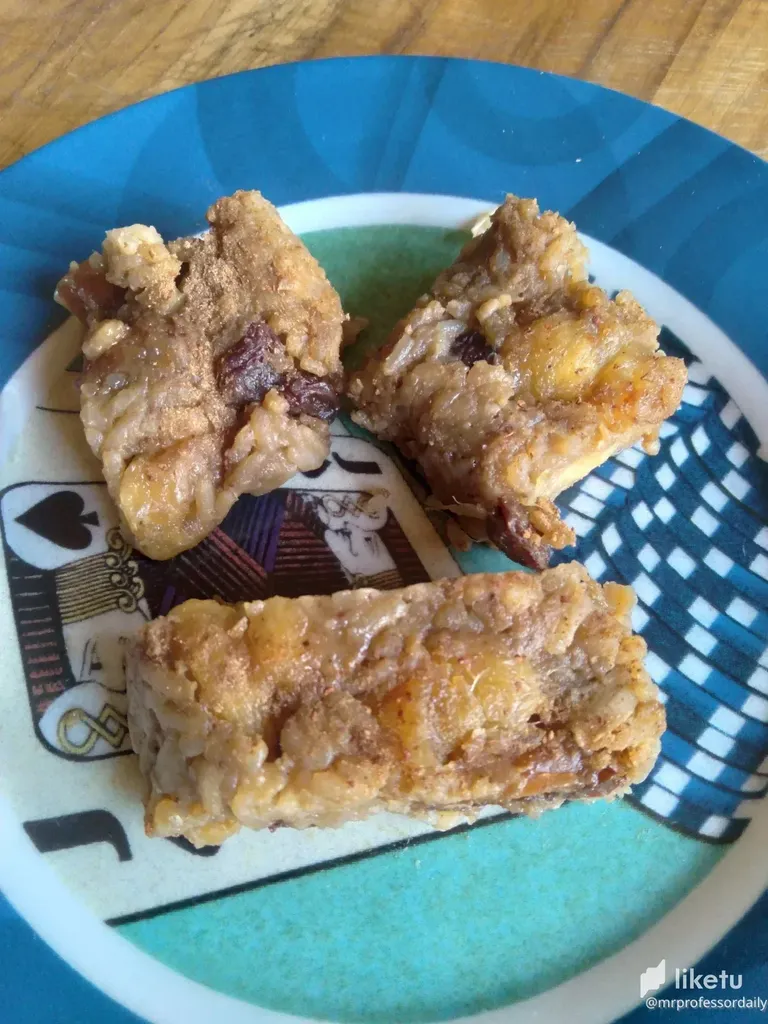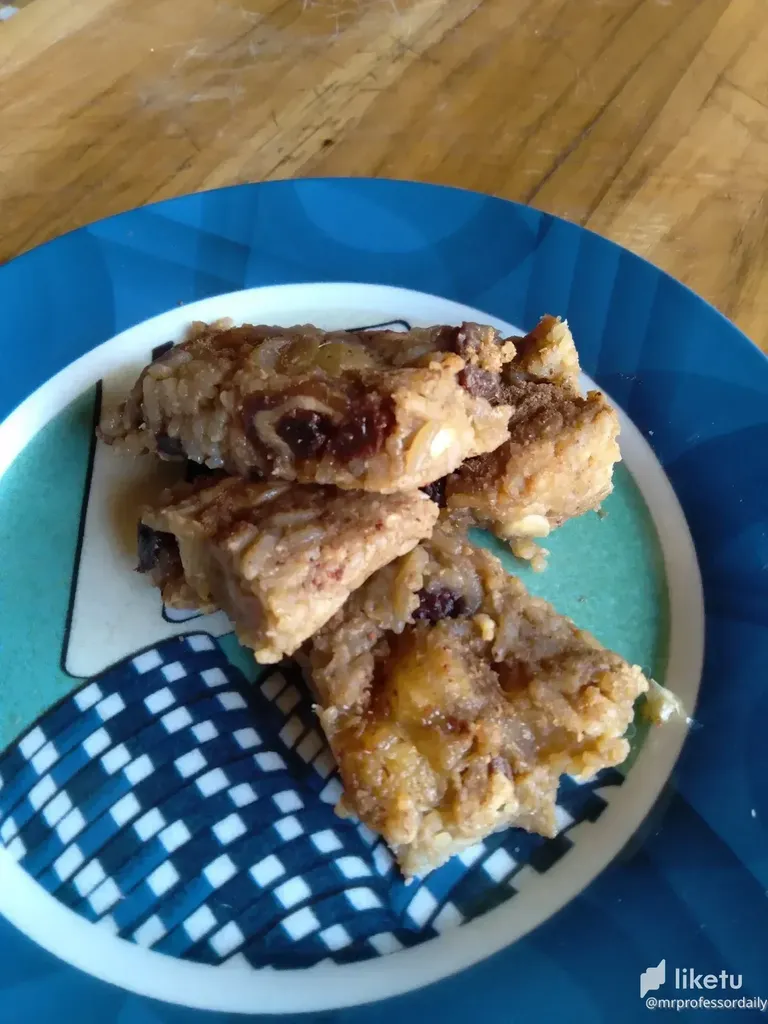 A couple of days ago, I wrote a recipe post straight out inspired by the pro riders on Tour de France (the world-famous cycling competition) If you haven't seen that post check ou my main account, @mrprofessor.
The recipe consists of an apple-flavored rice bar with other dried fruits. These are perfect for long distance, endurance competitions, since rice offers a lot of carbohydrates packed in an easy-to-digest meal. Well, the result of my first rice bar trial didn't quite work; it became too soggy to form square bars. Say it ressembled a firmer porridge.
So I tried again... It's the same recipe, but using normal rice instead of risotto rice. I also added less apple juice and controled the 'soggyness' with water. This way it worked and here's the result.
Now I can wrap the bars in parchment paper and eat during my rides.
---
For the best experience view this post on Liketu