I love experimenting with soup, which is by far my favourite 'quick' meal for when I don't want to spend too much time in the kitchen (which is quite rare!). But there are those evenings when I come home late from work, and all I want to do is curl up with a cup of hot chocolate and watch a movie/read through my favourite blogs.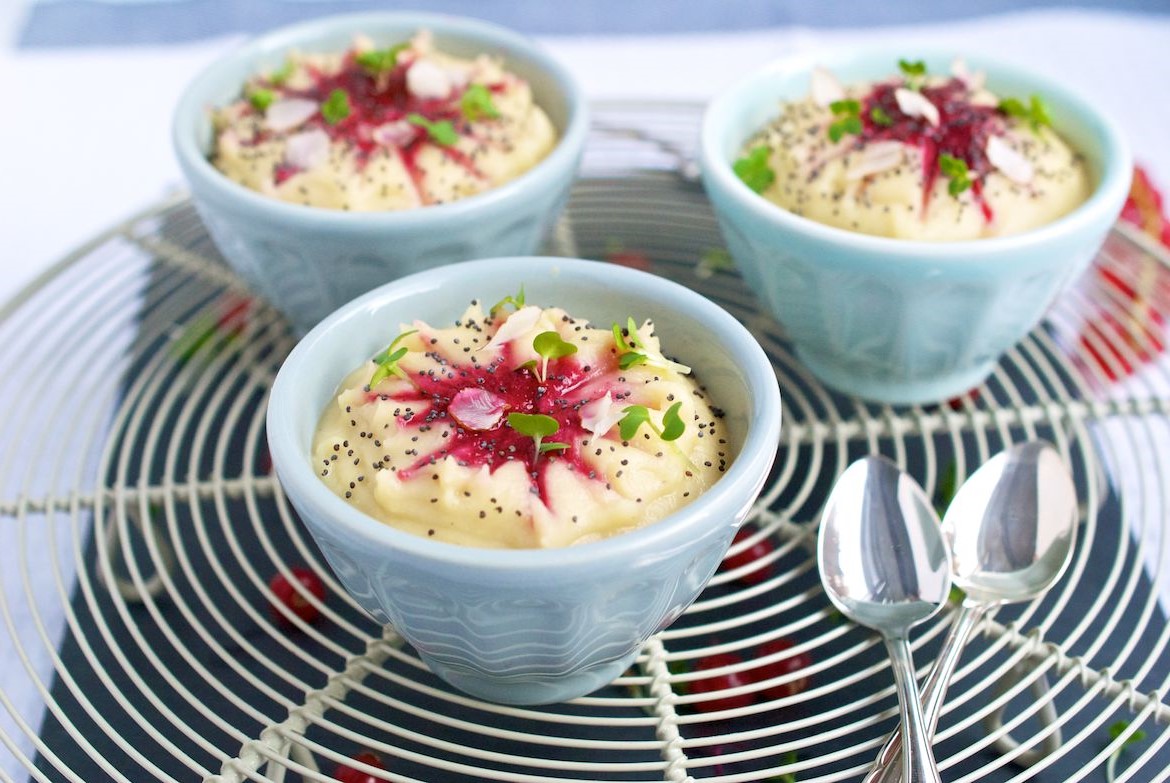 So I pass by our greengrocer, pick some fresh seasonal vegetables, chop them up as soon as we get home and leave them in the oven to roast.
With the abundance of apples of different varieties available in this season, all bright red, yellow and green, I find it difficult not to pick some up on our trip to the greengrocer. So when faced with an over-abundance of apples in our kitchen, and a quick dinner to prepare, this apple parsnip soup is the perfect solution to get rid of some of the apple surplus.
To add my own twist to the recipe, I decided to top off the creamy soup with a balsamic reduction made with blackberries, red grapes and red currants: the rich, rounded sweetness of the blackberry reduction fully complements the tanginess of the apple and parsnip soup.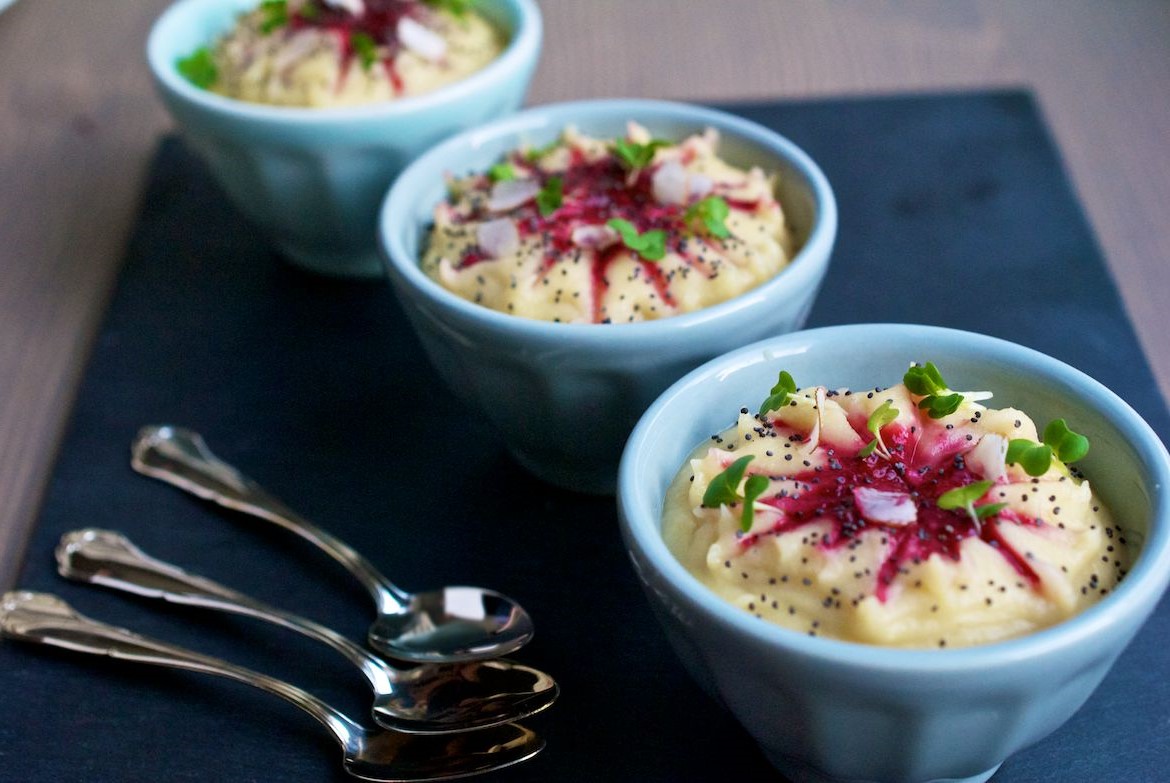 I hope you enjoy this recipe!
Creamy Parsnip and Apple Soup
A creamy, tangy apple and parsnip soup with a sweet, rich balsamic blackberry reduction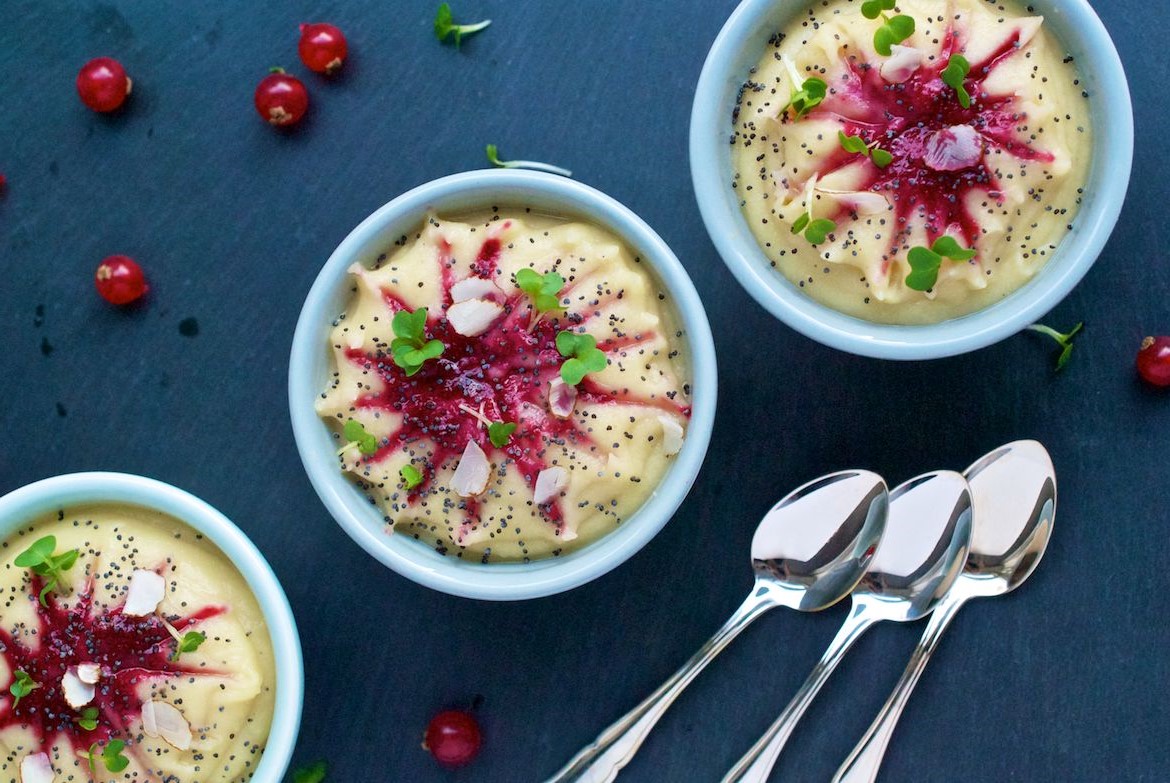 Ingredients
For the soup
Apples, 3 small, chopped
Parsnips, 5 large, chopped
Shallot, 1, chopped
Olive oil, 1tsp
Salt and pepper
Water, 1 cup
White miso paste, 1tbsp
Optional toppings:
Mustard cress, a few sprigs
Poppy seeds, 1tsp
Shaved almonds, 1tsp
For the reduction
Blackberries, 1 punnet (125g)
Red grapes, 50g
Red currants, 50g
Red wine, 1 tbsp
Balsamic vinegar, 1tsp
Raw cane sugar, 1tsp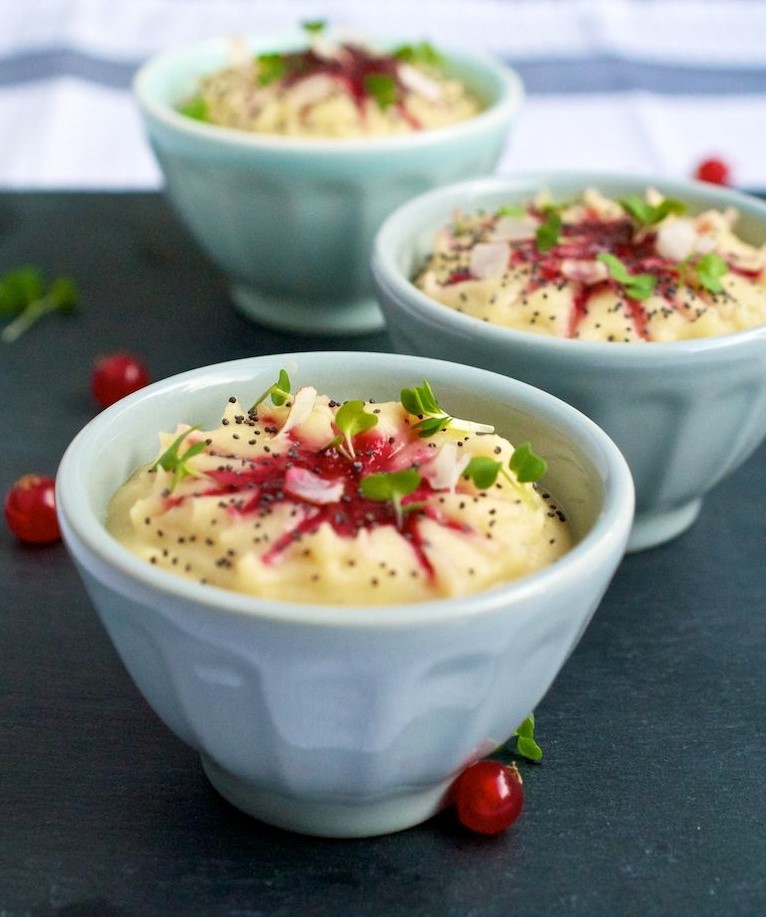 Instructions
Prepare the soup
In a bowl, mix the chopped apple, parsnip and shallot with the oil, salt and pepper.
Put them to roast in the oven at 200C for 30-35 minutes (you want them to start going golden on the outside, but not to dry out too much).
Bring the water to the boil and dissolve the miso paste in it.
Blend the miso broth with the roasted ingredients until you reach a creamy consistency.
Prepare the reduction (you can do this while you're waiting for the roasting to be finished):
Blend together the blackberries, red grapes and red currants.
Strain the mixture and pour the juice into a pot over low heat.
Once the juice starts to evaporate, add the sugar, the wine and balsamic vinegar.
Let the reduction thicken until it reaches the consistency you prefer (tradition requires it to be sticky and syrup-like, but you may not want to go that far).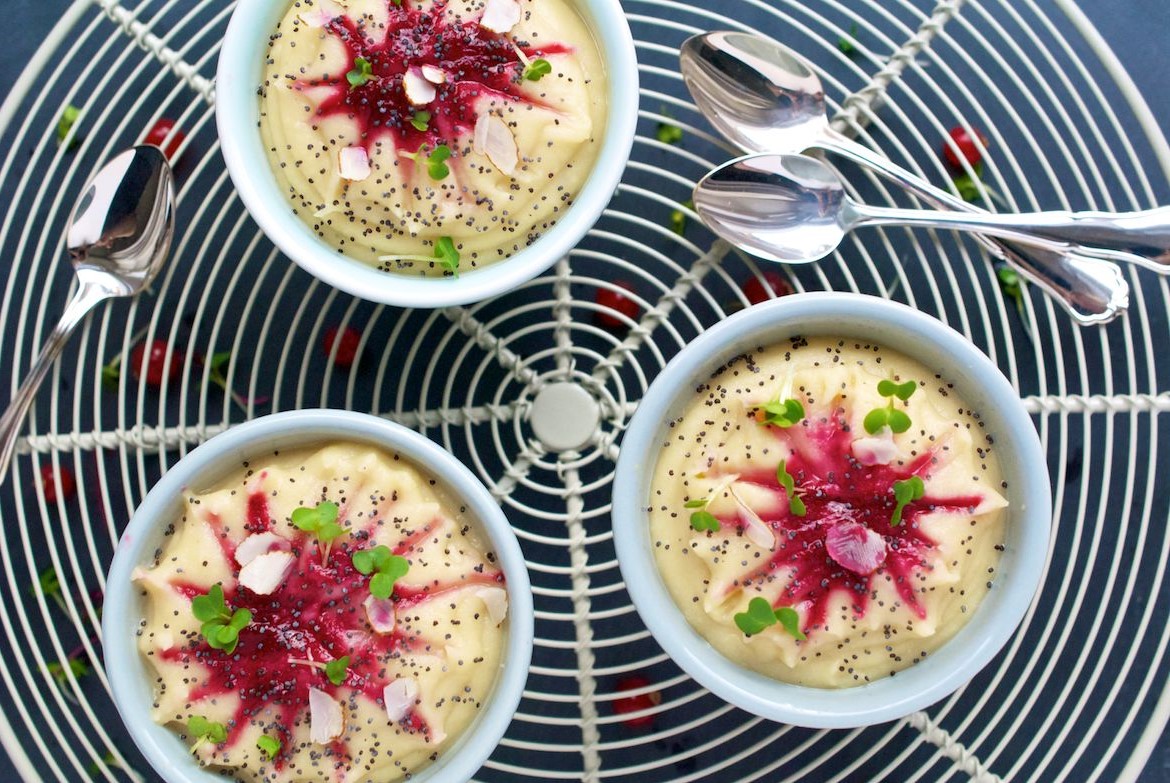 To serve, simply pour a tbsp of the reduction (per person) on the soup, and enjoy!