Hello guys, I trust everyone is having a great day, I am excited to explore a new space, since I joined HIVE, I have been going around only some specific communities, so I opted for something new.
Before I get into explanations based on the Nigeria snacks, I will like share little knowledge I have in terms of preparation of prepare gizzard. Firstly
INGREDIENT
Gizzard
Tomatoes, onion and pepper
Garlic and ginger onion
Spring Onion
Vegetable Oil
Curry and Thyme
COOKING INSTRUCTIONS
STEP 1
wash and fry gizzard for 10 minutes, strain from oil and keep aside.
Step 2
Put 2 cooking spoon of oil in a pot when hot add tomatoes, pepper and onions fry oil comes up.
Step 3
Pour in gizzard, garlic, curry, thyme and maggi fry for 15minutes. Then add spring onions stir and coon for 5 minutes. I think this is all on how to prepare prepared gizzard.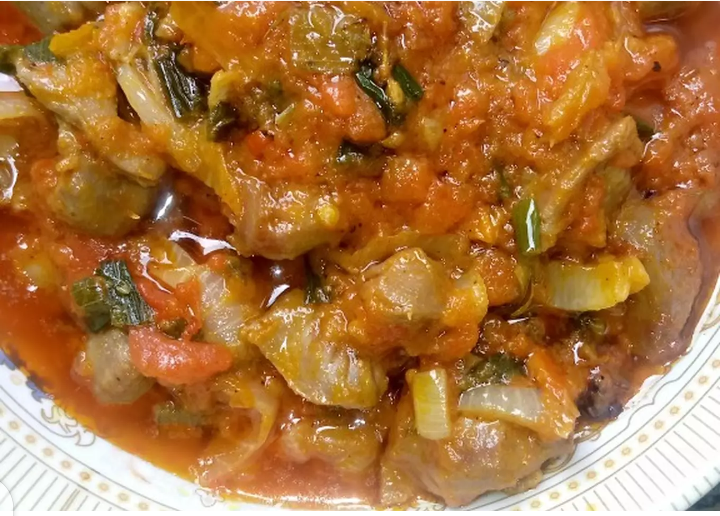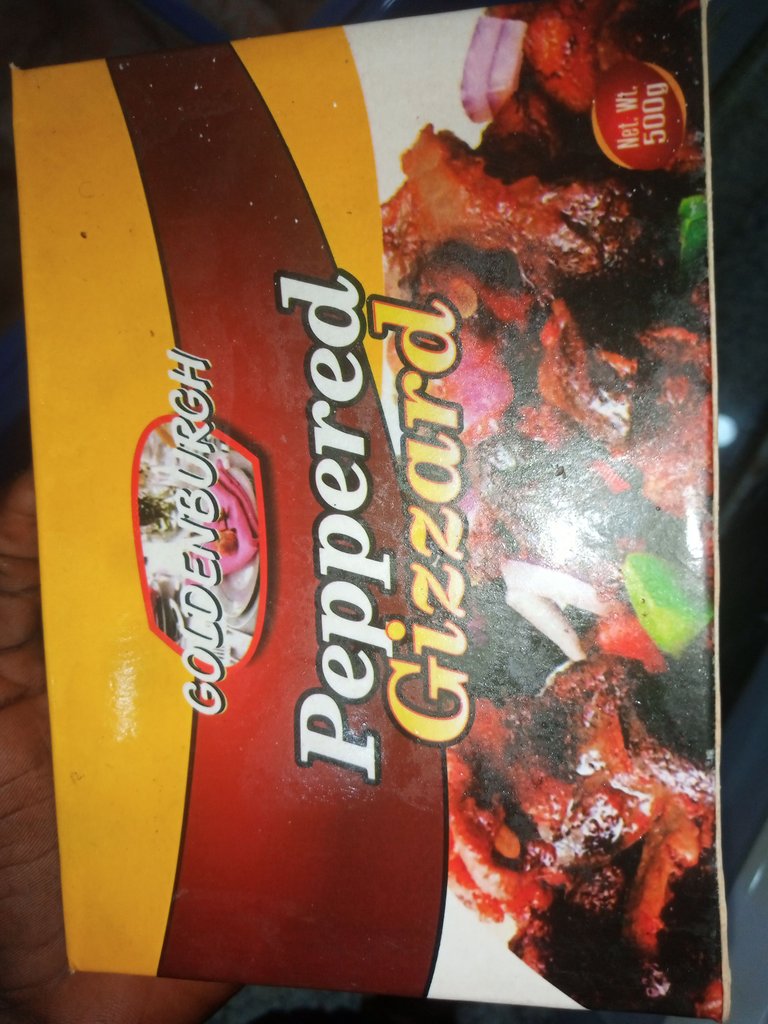 Recently, I had a conversation with my friend @harhess who brought me into HIVE and I express how much I loved snacks, he advice me that I should explore other communities and I found the FOODIES BEE HIVE community.
I will like to share a post on the Nigeria vegetarian, I usually order. I will try to narrative as possible about the whole process, so non- Nigeria can understand and of course, learn a new Nigeria dish.
I was craving some of my snacks and I decided to show you my colleagues. It took me some months to go into all these things and I love it every not of it. Like I have said, I will like to show you some picture here with me.
Sears frozen chicken franks.

Golden Phoenix chicken franks

premium chicken franks

Golden burgh prepare gizzard

CHICKEN SPRING ROLLS

VEGETABLE SPRING ROLLS

BEEF SPRING ROLLS

FRENCH FRIES

ZAETECHS CHICKEN AKARA

CHICKEN BURGERS