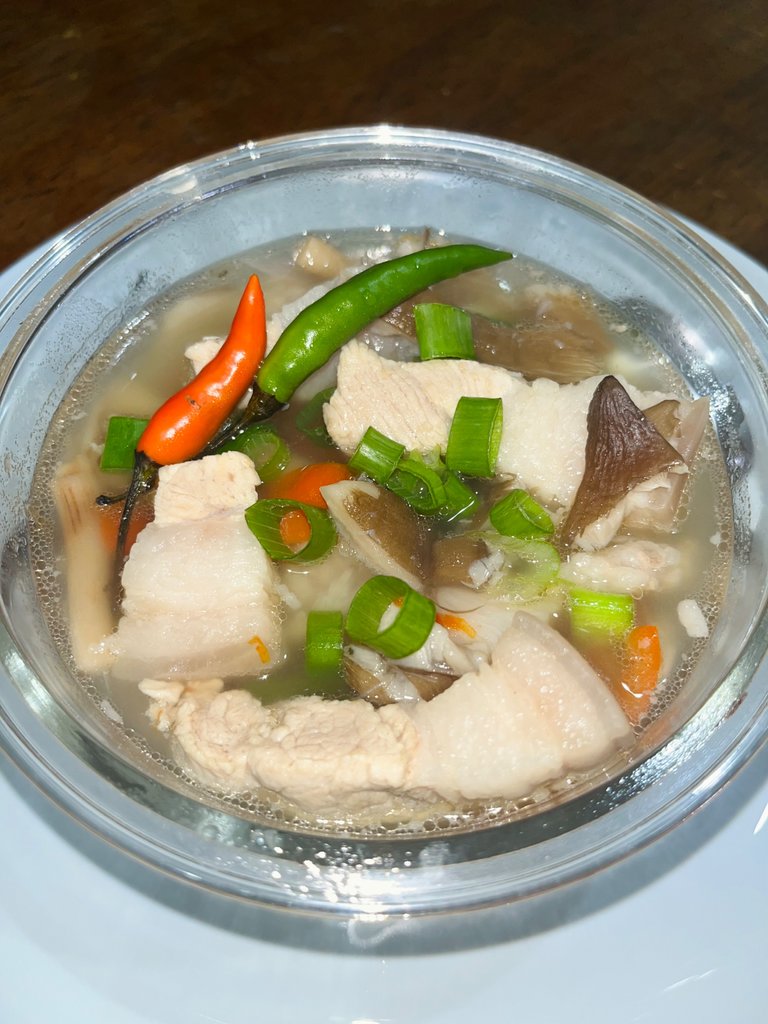 Sharing my cooking passion because it's a Rainy Tuesday here in our town and I'm thinking of cooking a broth with something veggie as it's topping and I decided to make a Pork broth with Mushrooms for the first time in my whole life. And before I start my cooking session here, Does anyone here know about the story of a mushroom? Well, I'll share here the short story about the mushrooms in our town. We all know that Mushroom is a family of fungi like fungus. It is a kind of fruit or plant and is also considered a vegetable.
In the Philippines, mushroom is a huge demand for veggie plants in our country. And there's a kind of story about a mushroom that is something you won't believe but it's just kind of a folklore story that a mushroom is the house of the dwarfs, some believe that if there is a mushroom inside your house there is also a dwarf. But some people also didn't believe about that story. Here in our town, I also hear a story about mushrooms that came from the thunder that's why if there is thunder in the rainy season there will be also a mushroom. All the people there will go to the field of the forest to pick and find mushrooms to sell it by it's affordable prices. But I know mushrooms are a healthy kind of fungus. That's why I love mushrooms every time there is a rainy day we buy a mushroom. So before anything else, as I share my cook here about my Pork broth, this is the picture of mushrooms I bought lately in our hometown it's kind of pricey because it only happens once in our hometown. It's 300 pesos for 3 pcs of it converted to 6 dollars when I bought this mushroom here in our town. The name of this mushroom is Termitomyces mushroom, it is known as a Philippines native mushroom in our country and some people say termite mushroom species are edible.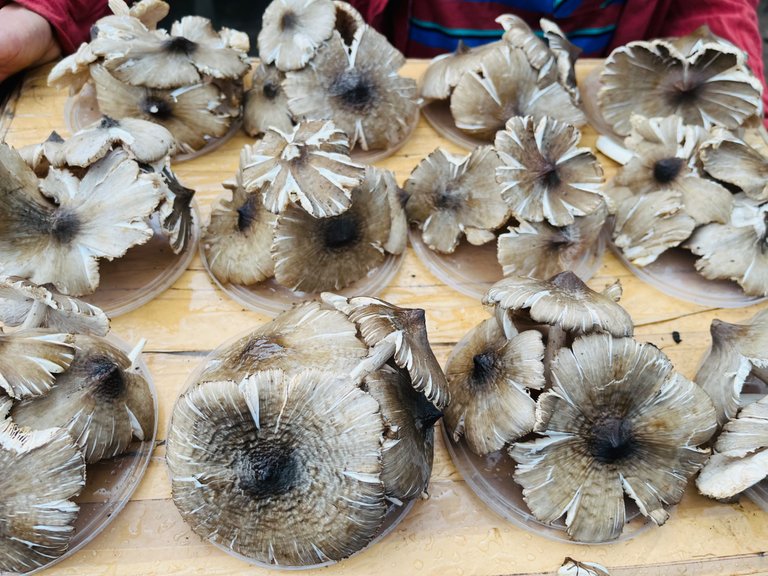 So here are my ingredients for making Pork Broth with Mushrooms.
Ingredients
1/2 Pork Meat
Mushrooms
Taro Root
Onions
Ginger
pickles
Lemongrass
Scallion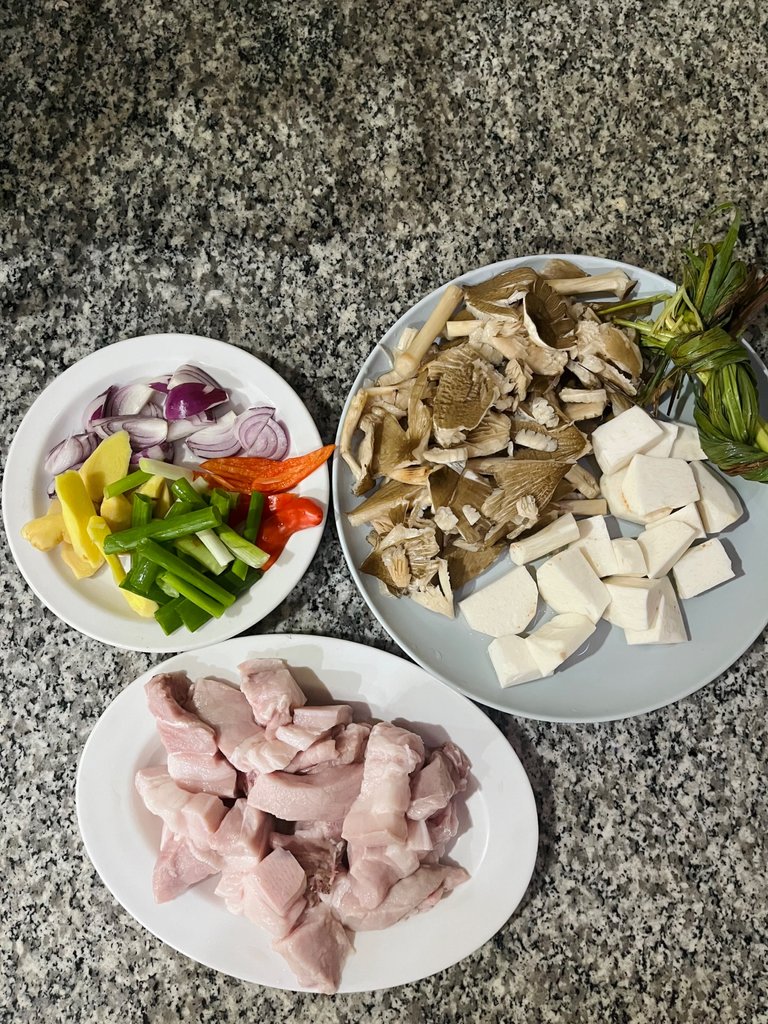 The mentioned above are the ingredients of my Pork Broth with Mushrooms, It depends on how much you want to cook.
First step, I cut and sliced this Pork meat, anything you want to cut or how you cut it, I sliced it into small pieces. It's fresh pork meat and I like to cut it like this.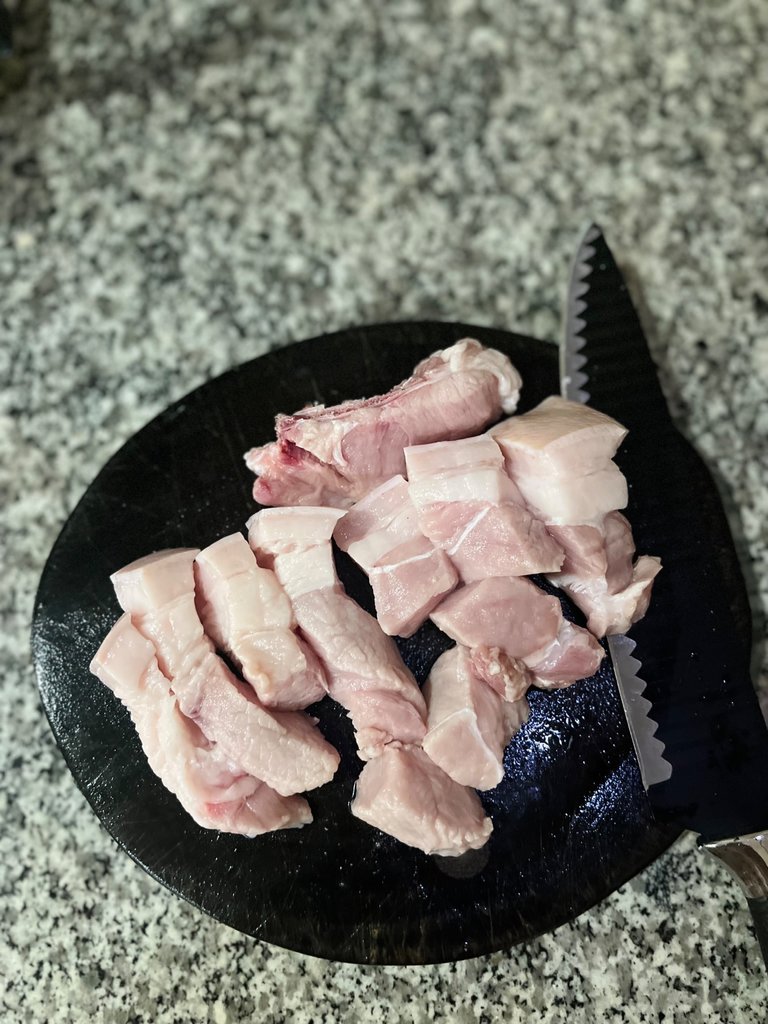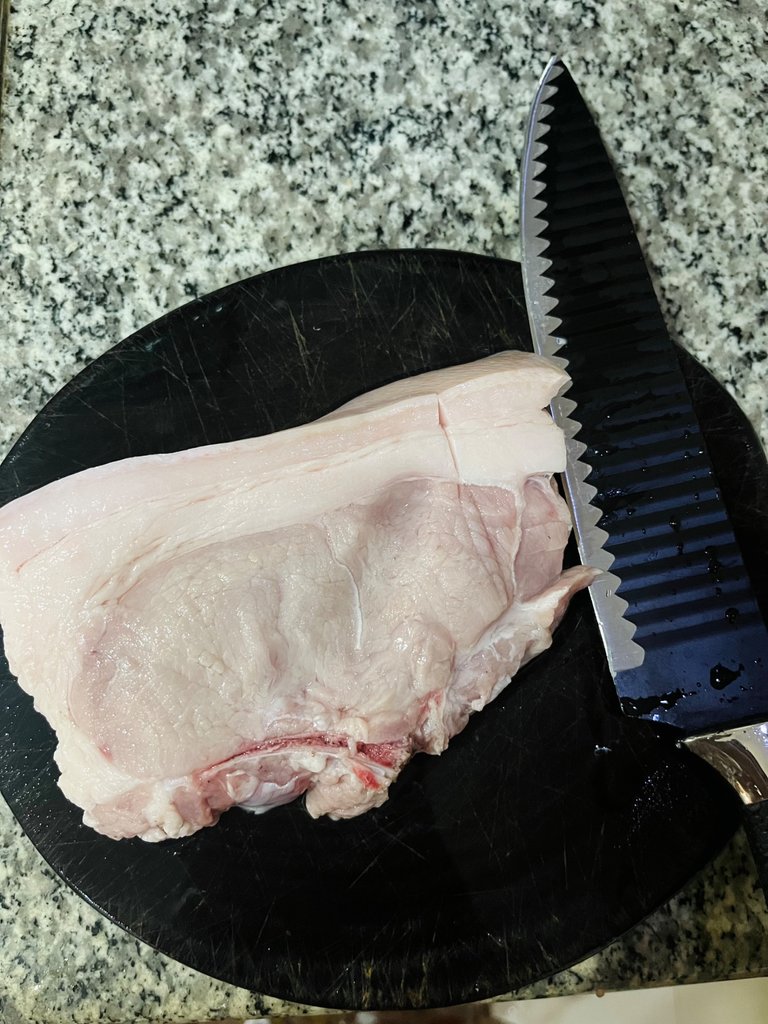 In the second step, I washed these mushrooms 5 times because inside the mushroom there's so much earth soil. After I washed it, I cut it into small segments so that it's easy to put it in the broth.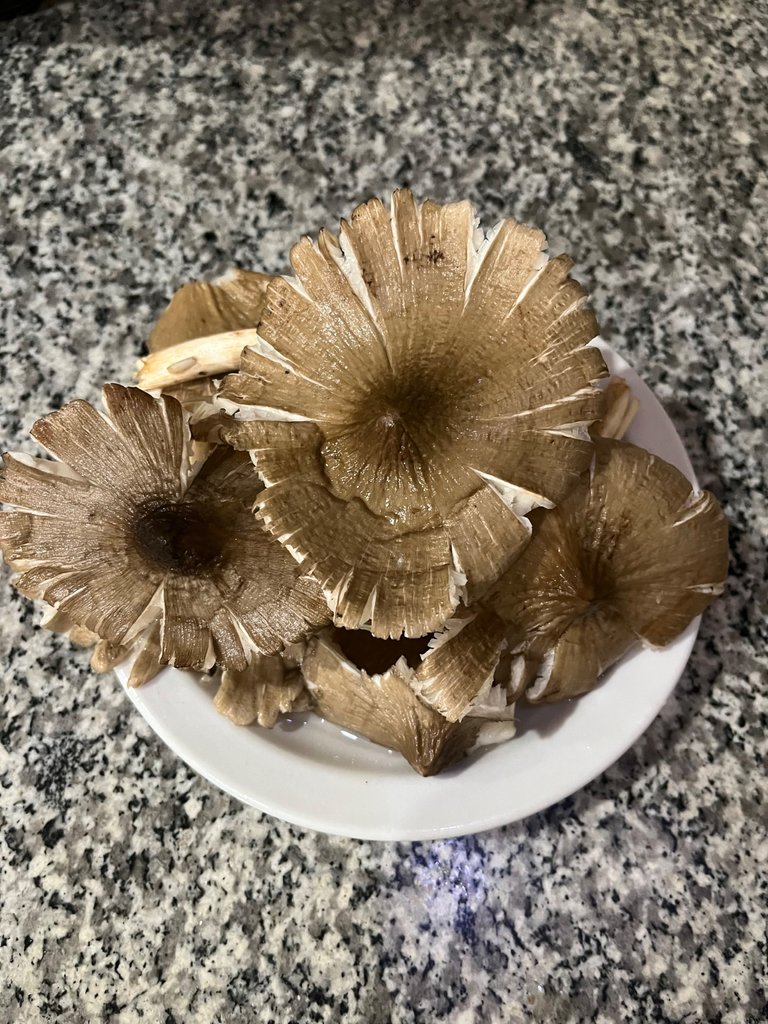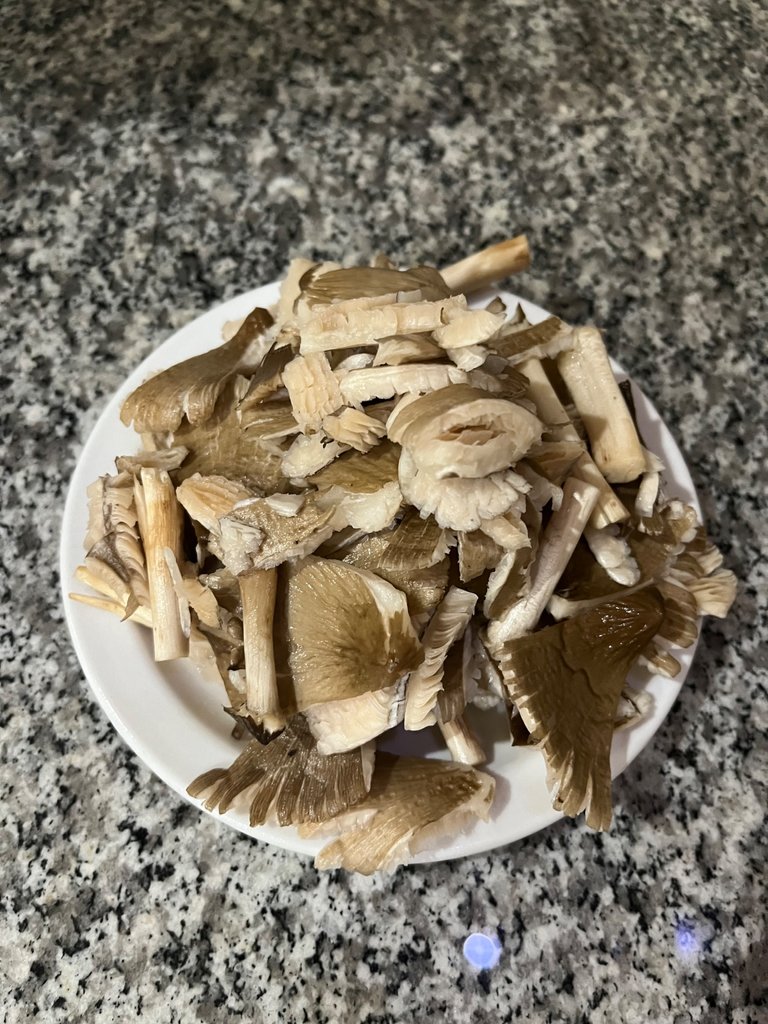 Third Step, I cleaned these Taro roots because it's also have so much soil and after I cleaned them I washed them and cut them into small pieces so that I would boil easily in the soup.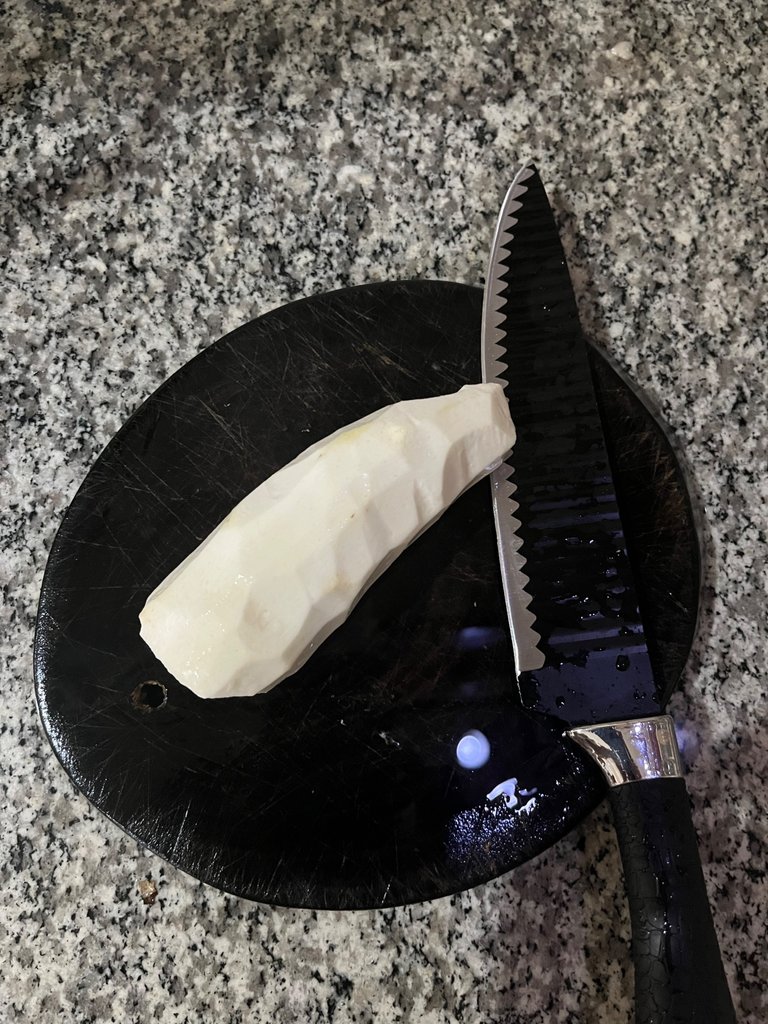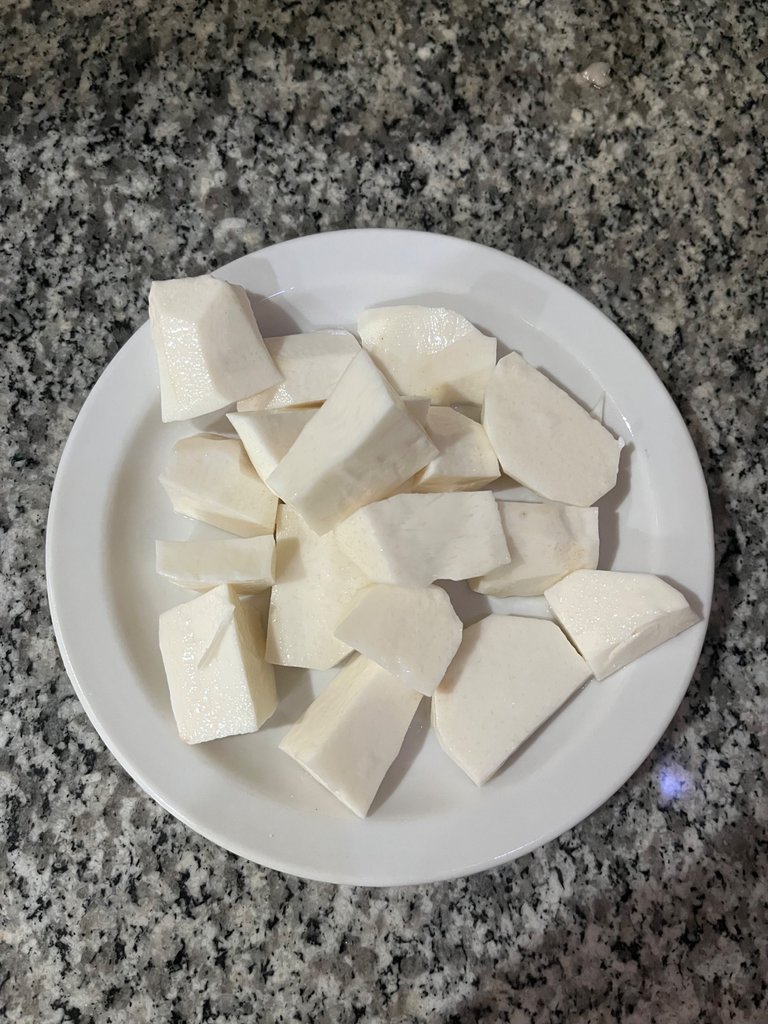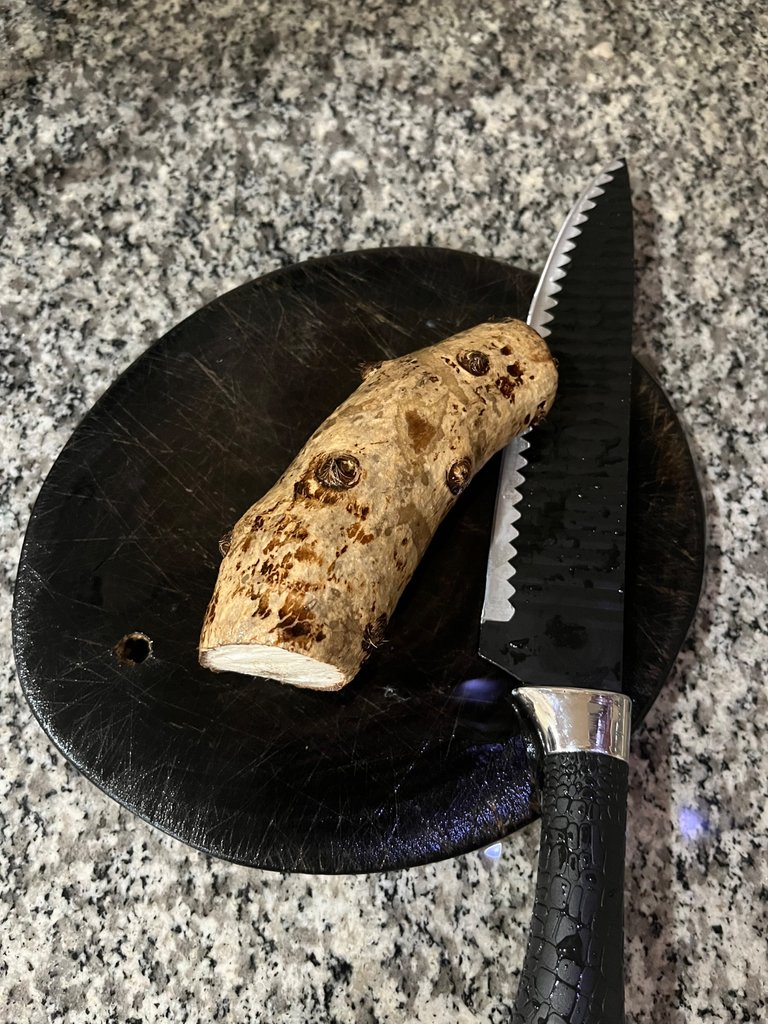 Fourth and last step by this ingredients, I cut all of the seasoning like the onion, scallion, pickles, and ginger into small pieces. These ingredients will make your soup tasty and yummy for its seasoning.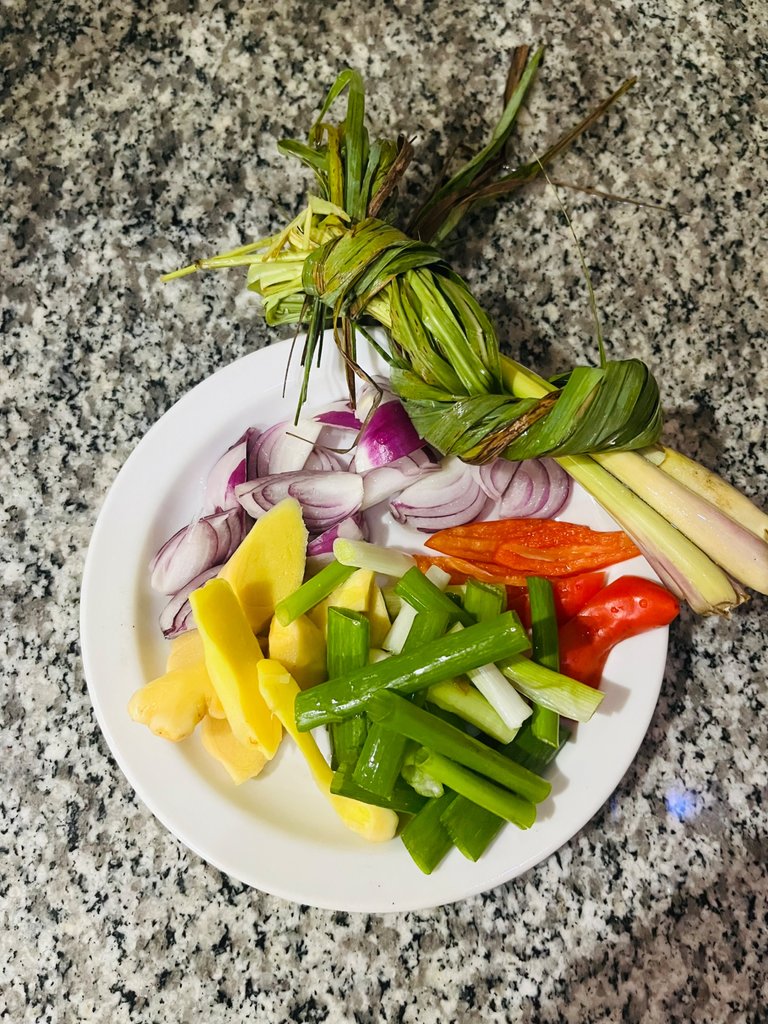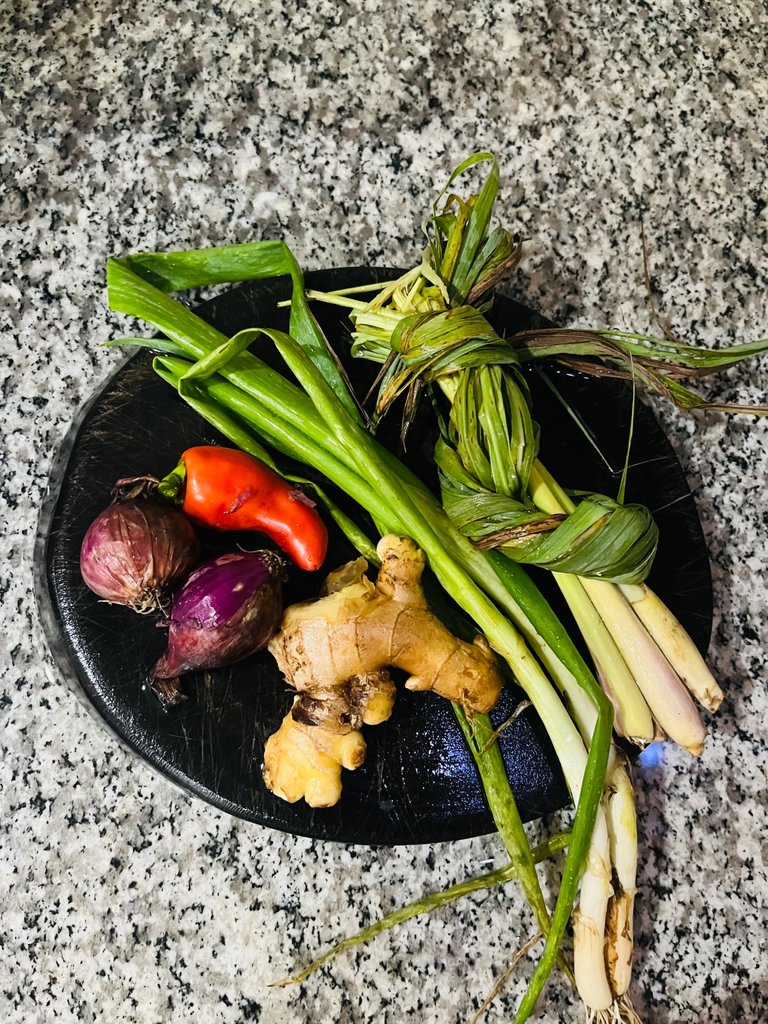 After I cut all ingredients, I boiled water for 5 minutes only and after boiling I put the slice of pork meat to boil it for 15-20 minutes.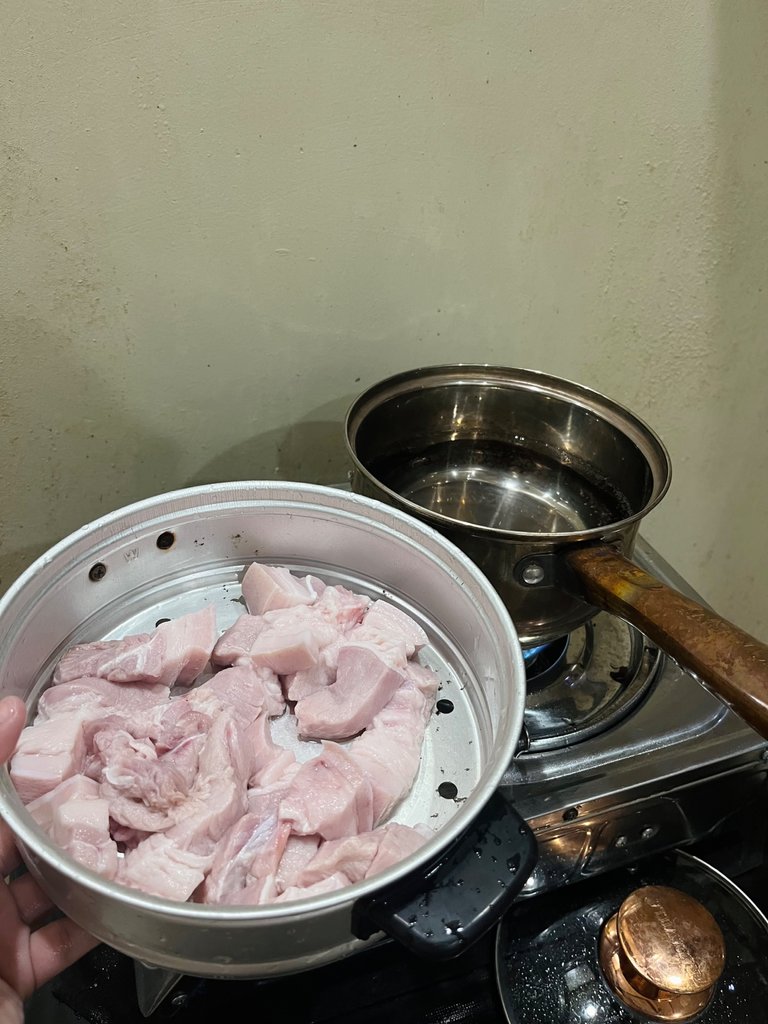 While waiting for 15 minutes to boil it I put the pickles so that the soup and pork meat will be smells good.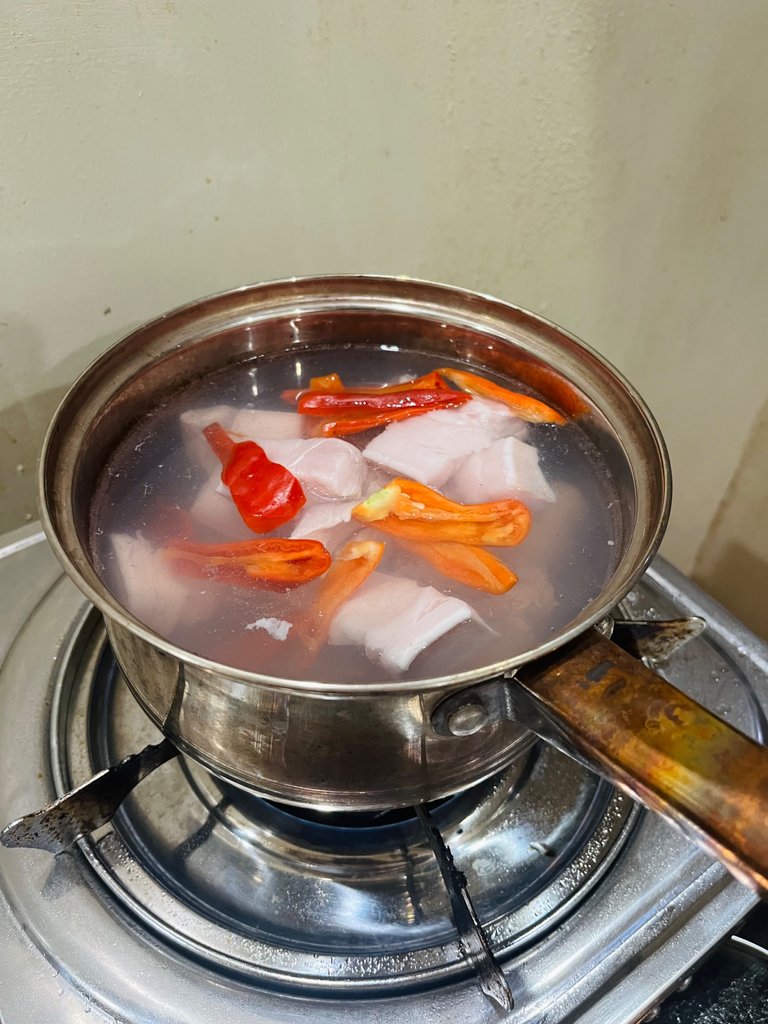 As I started to put the pork meat and pickles I waited again for 10 minutes to boil the water and after that, I put the scallion in the soup.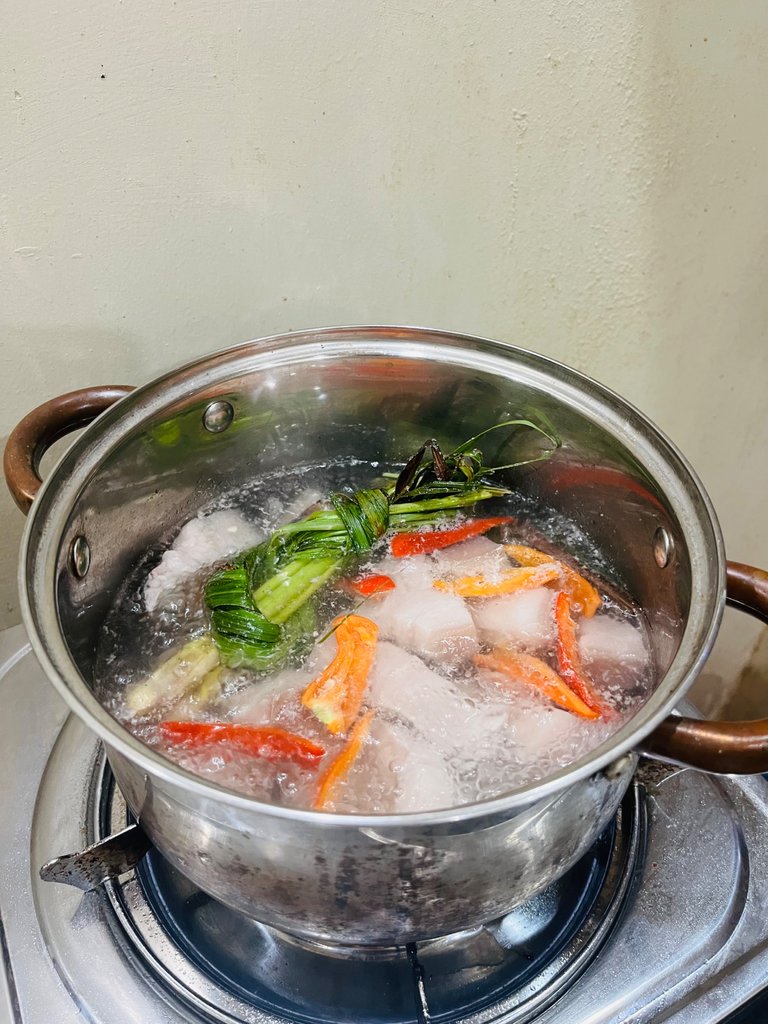 After I put the lemongrass, I put the Taro root and waited to boil for 15 minutes to make the taro root smooth.
While waiting to make it boiled, I already put the red onion and the ginger to make my soup smell good and also I put all the seasonings for my pork broth including the salt and other seasonings.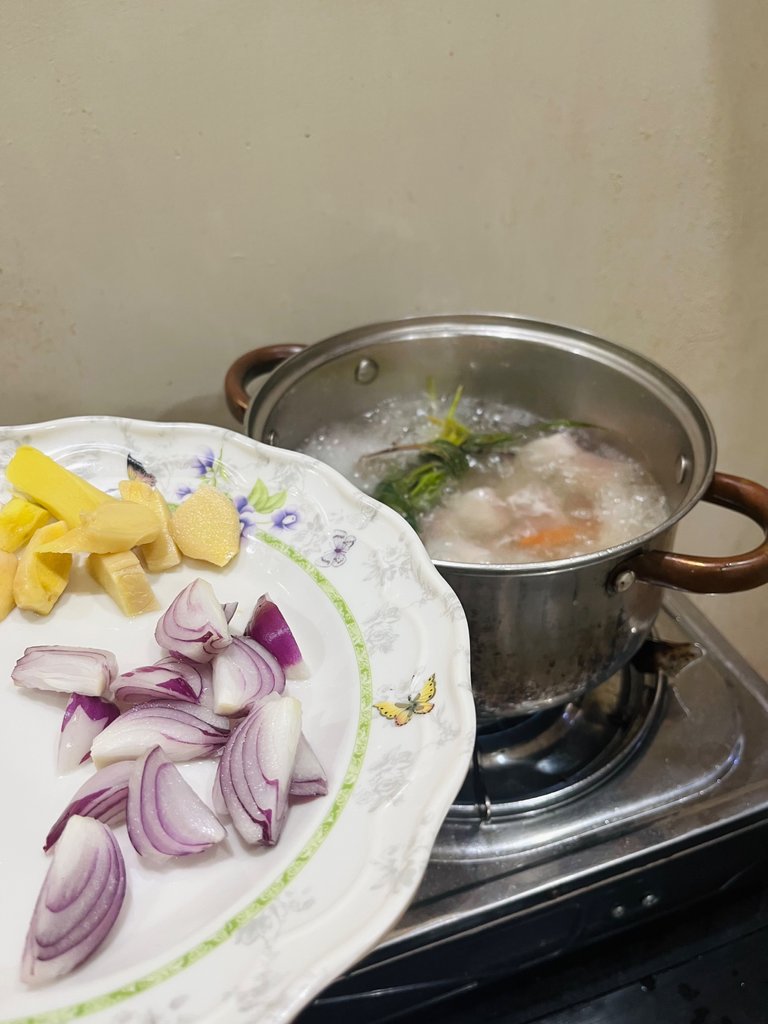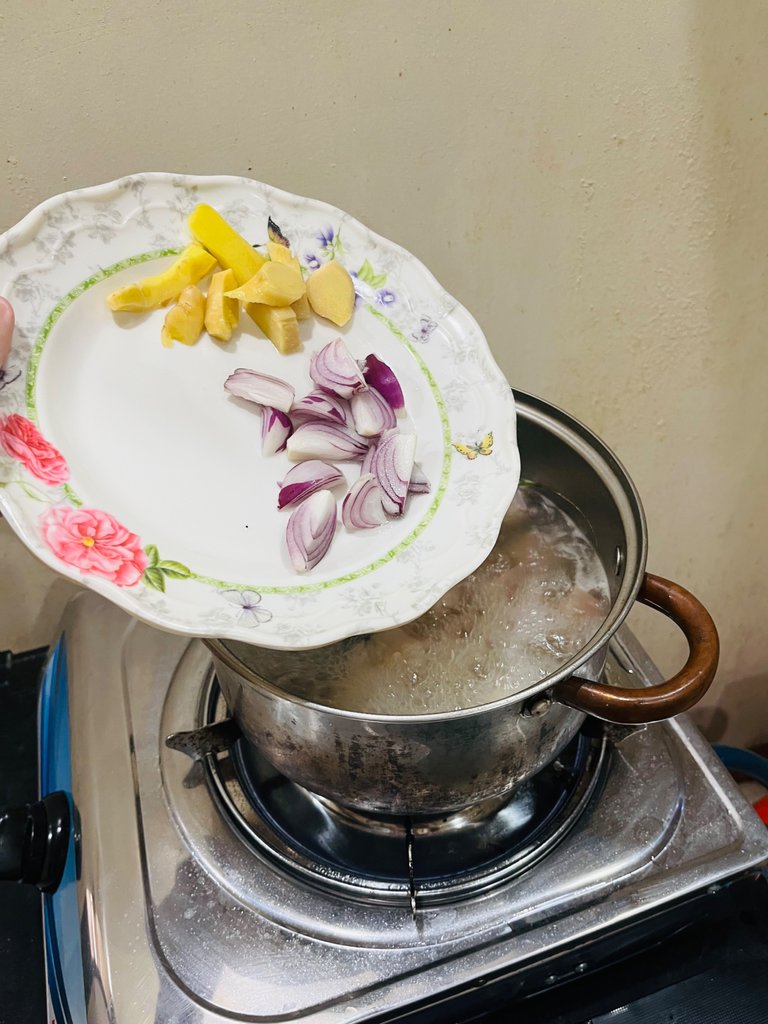 As I waited to boil my pork meat, I already put the mushrooms. I put it last because the mushroom was soft already so if I put it early it will be more soften. So I make my mushroom slightly half-cooked.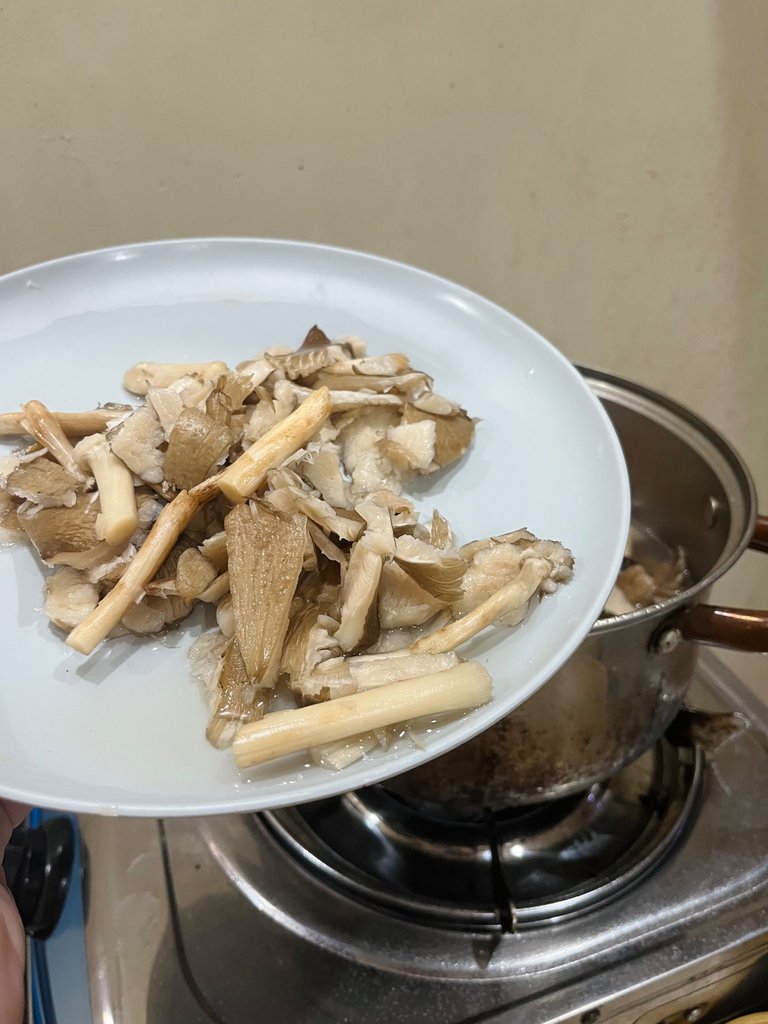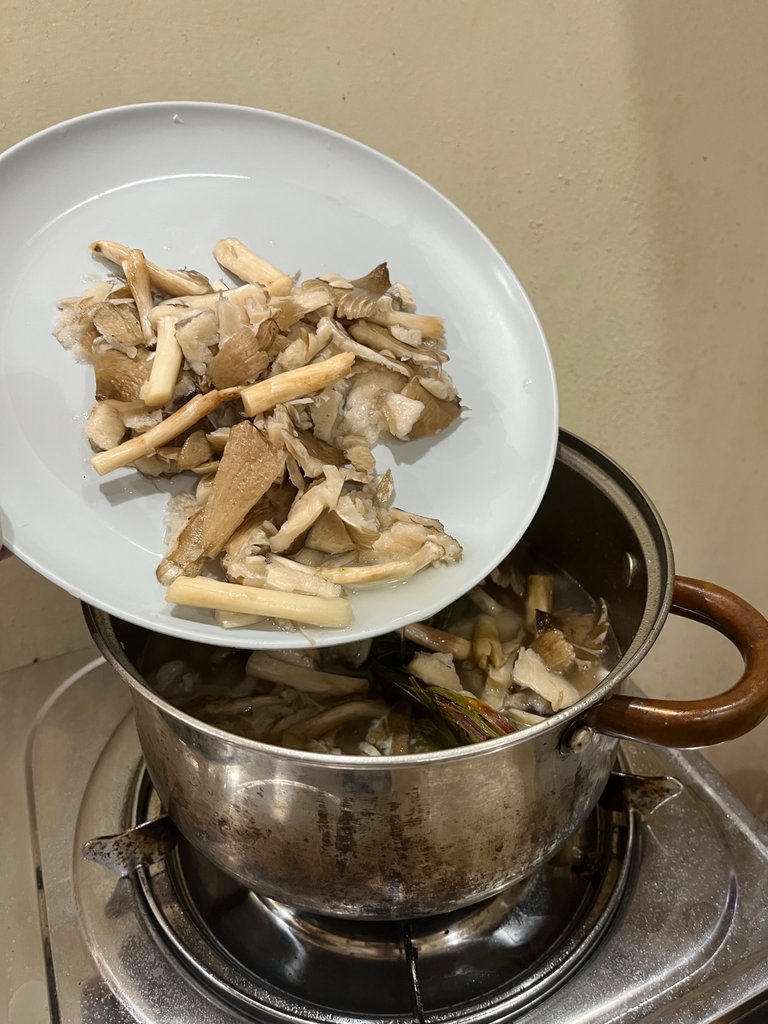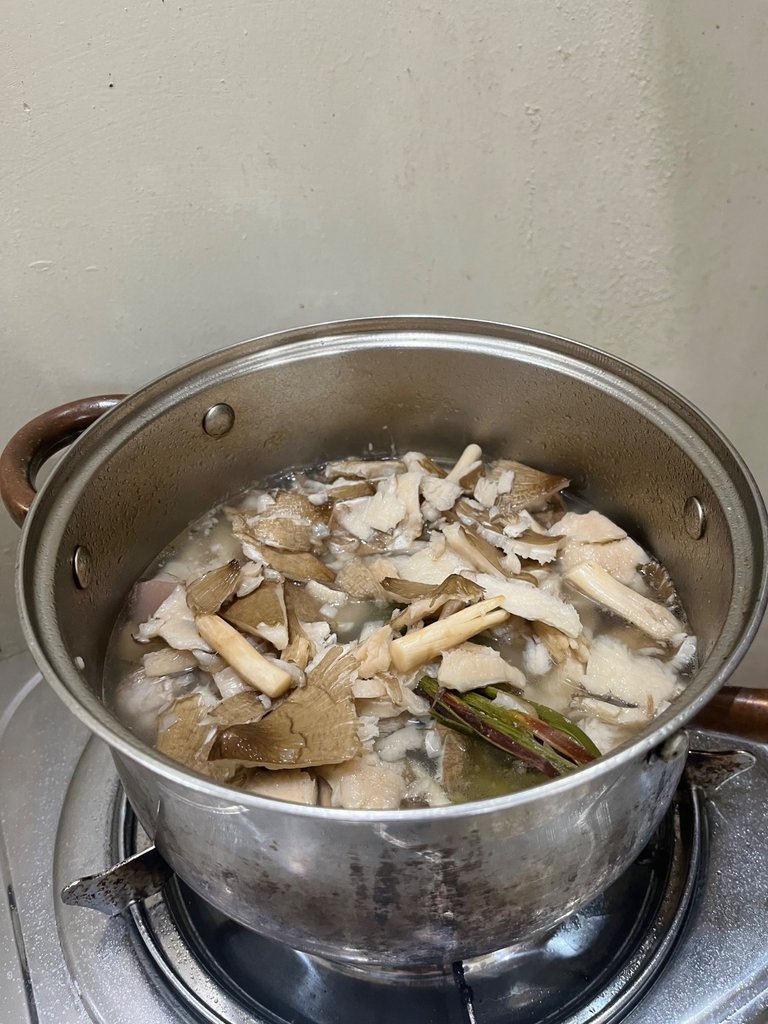 Lastly, I put scallion, this is my last after everything to make my pork broth smell delicious. I waited again for 10 minutes to boil my pork broth with mushrooms.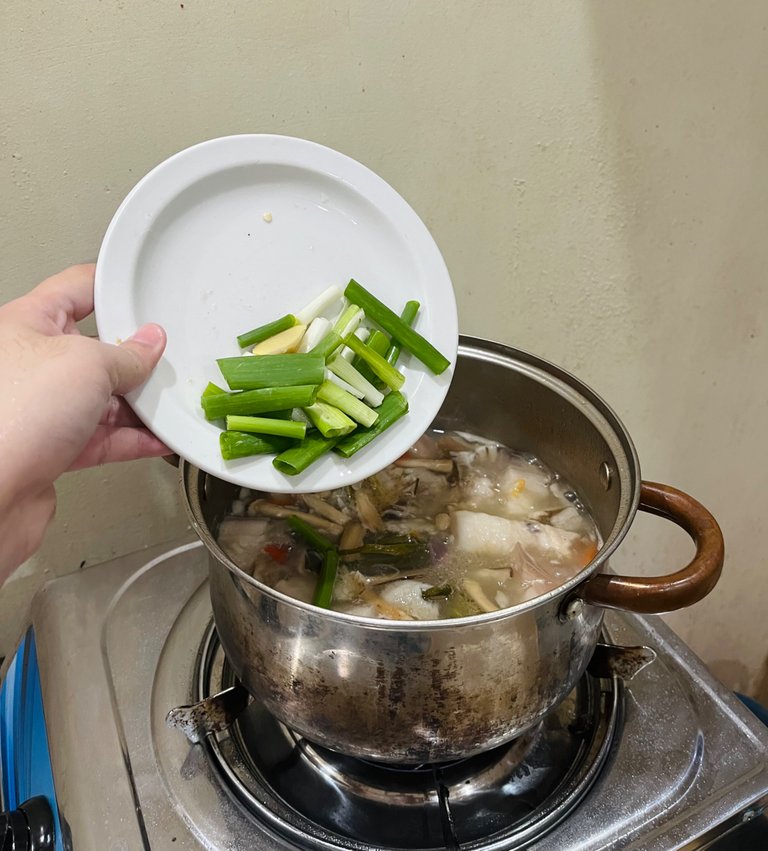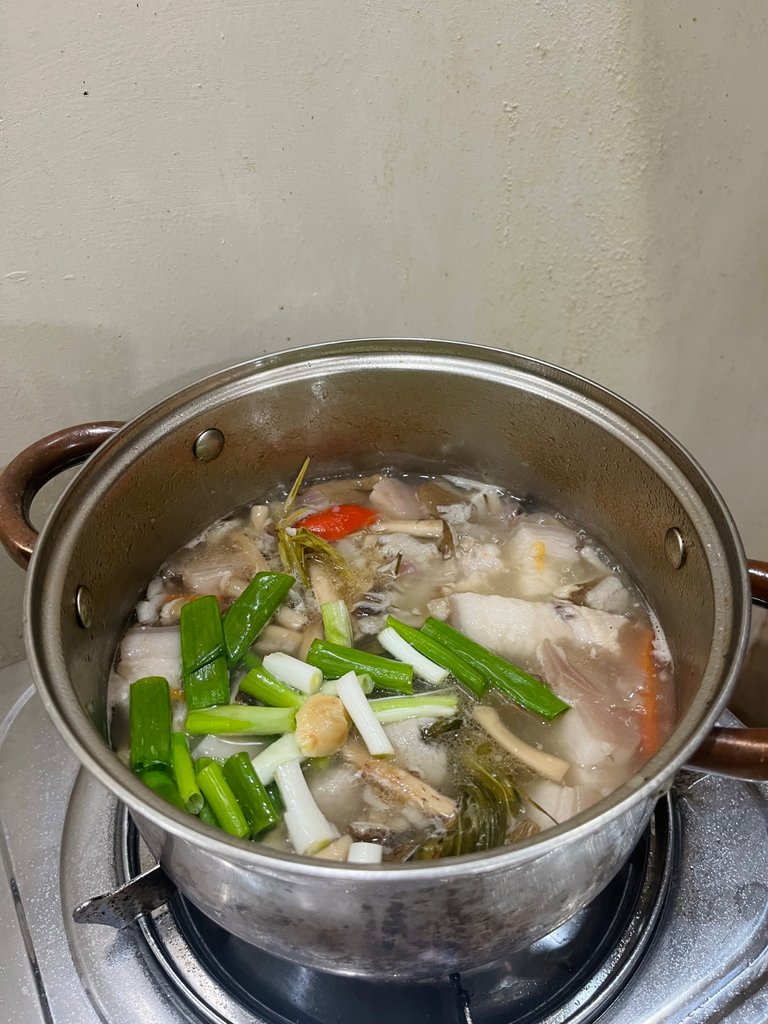 And this is it, my delicious Pork broth with mushrooms. It is my first time to cook like this especially I put some mushrooms in it. It is so delicious and super duper yummy and it is good for rainy seasons. Like in my hometown right now, it is always raining here.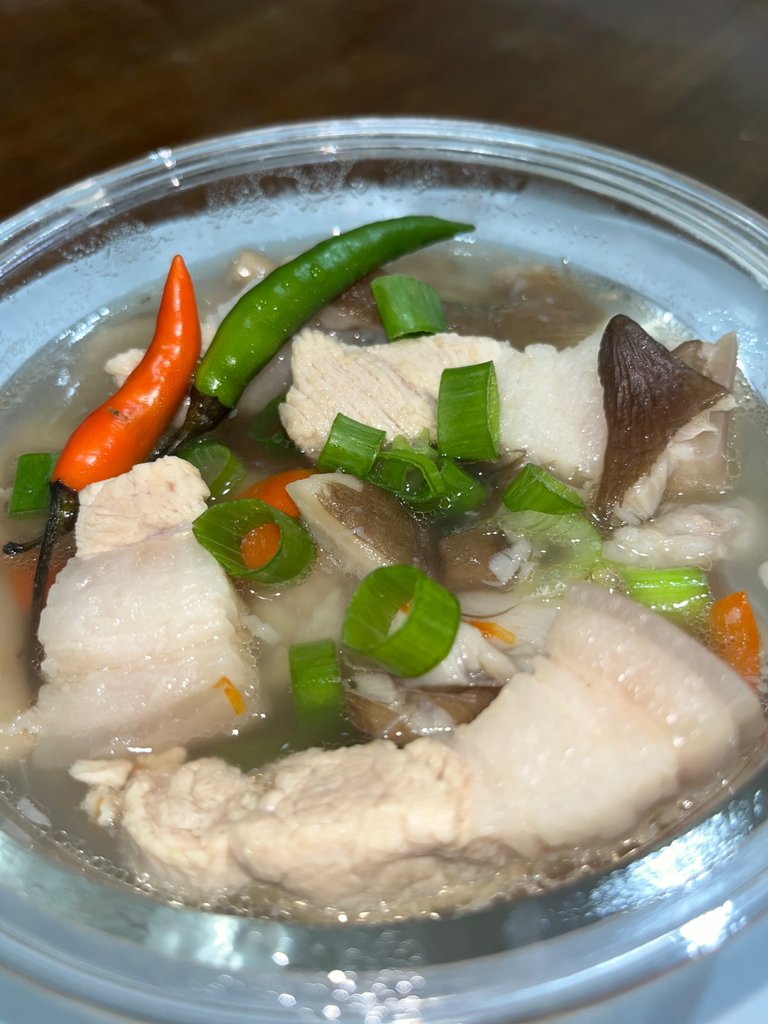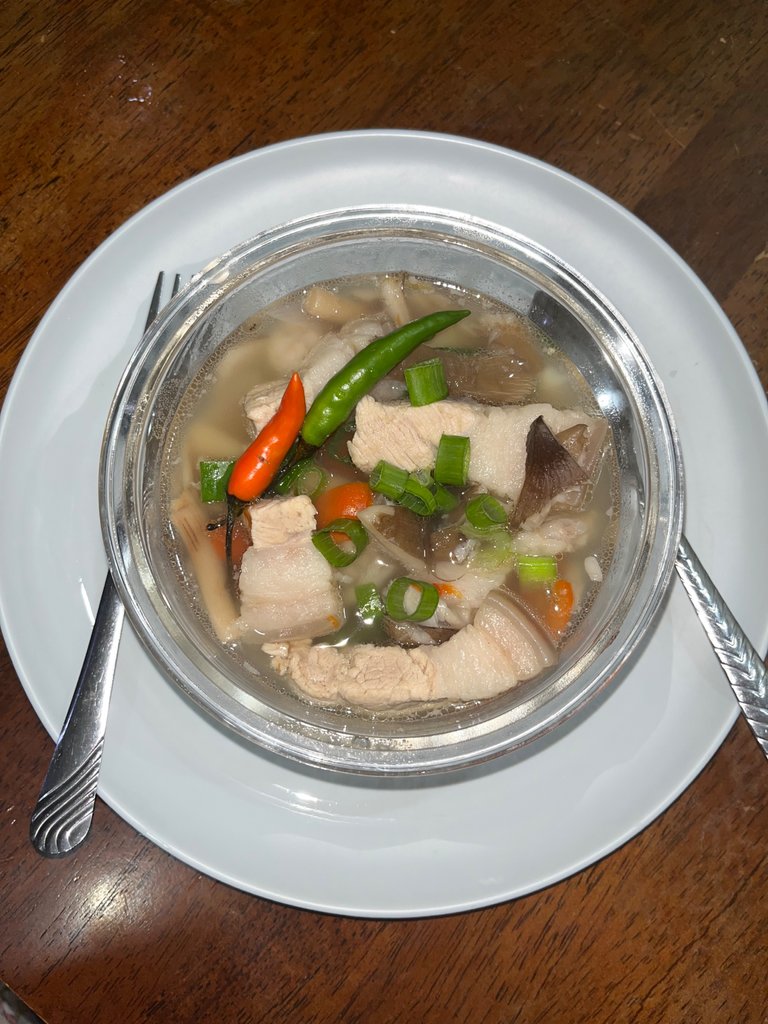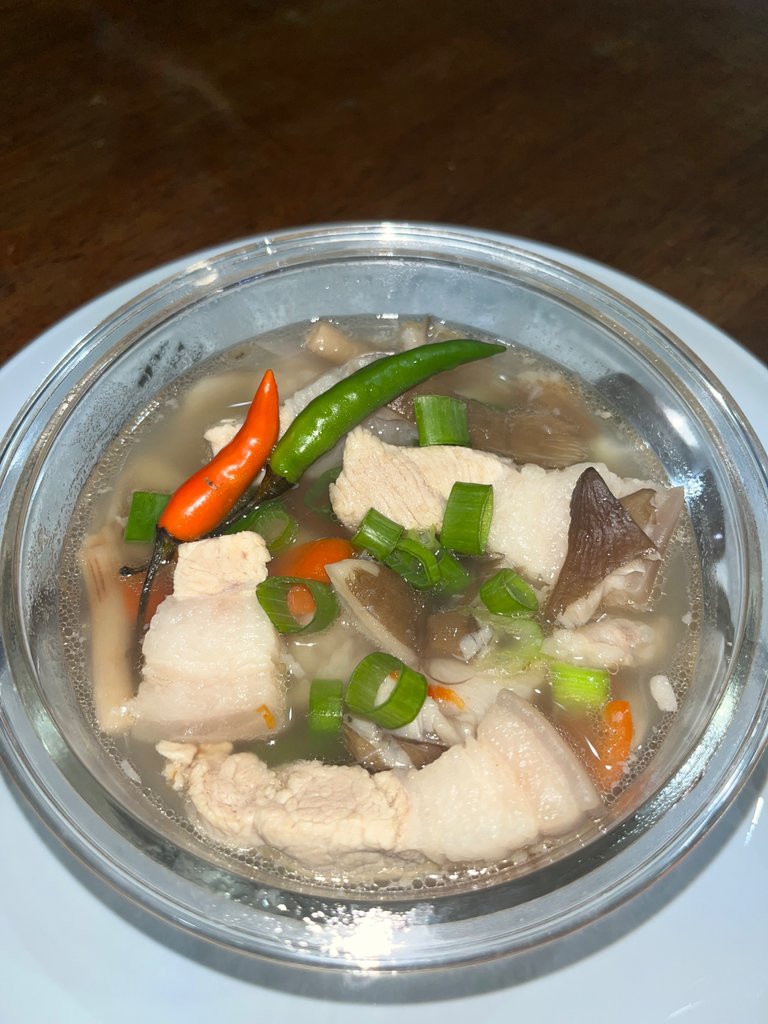 After I made soup like this, I realized that cooking is my passion. I remember when I was a kid I wanted to become a chef, especially in a big hotel. And now even though I have not achieved my chef dream, I am already obsessed with being a cook in our house.
And this is it, my Pork broth with mushroom. It's good for rainy seasons with family and loved ones.
Love lots,
Preciousbree
---
All parts are mine.