Very soon we will be in summer here in Mauritius and we gonna have the best pineapples available everywhere!!!
The variety we have in Mauritius is known as Victoria Pineapple and is so sweet!!!
Couple of months back, the chef who works with me created the below plate and since that day, it has become very famous on our menu!
Let me show you how we do it!
Actually pineapple in itself is an amazing product, so sweet, so fleshy, juicy and tasty - We can really do magical recipe with pineapples!
The purpose of the dish is to concentrate our plate with pineapple...in different ways!!! Hmmm in ways that are most loved by Mauritians!!!
It is quite an easy to reproduce plate, hope you try it some day!
PINEAPPLE DECLINATION AND COCONUT LOLLIPOP!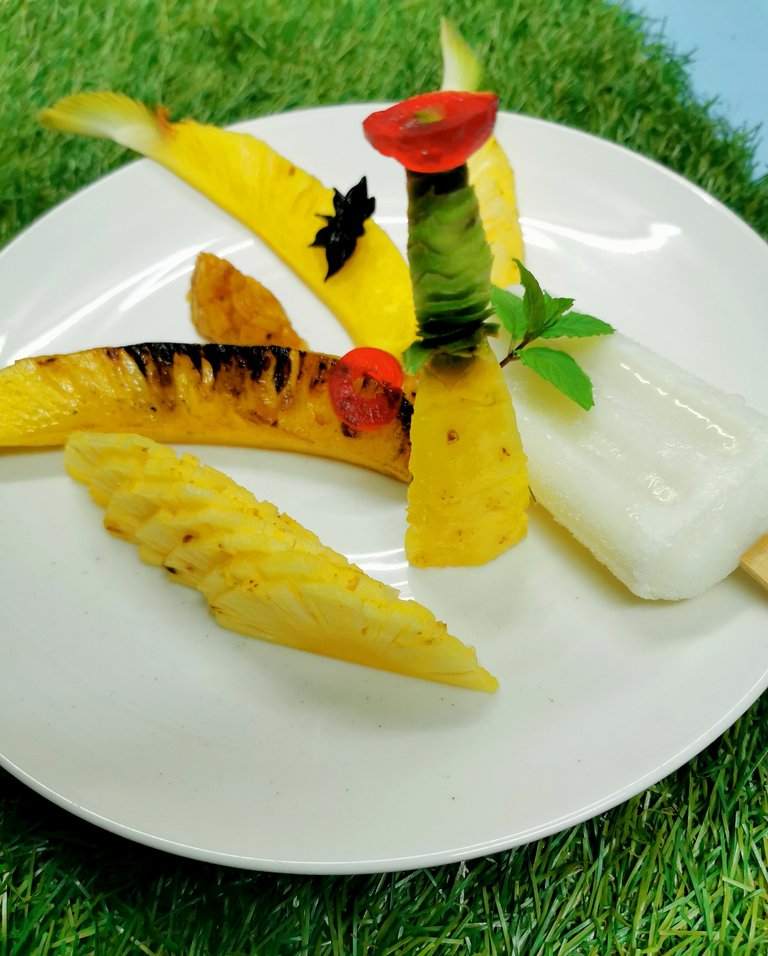 ---
As you noticed, pineapples dominate this plate with only couple of other basic ingredients like sugar, butter, vinegar, sweet cherries, mint and star anis.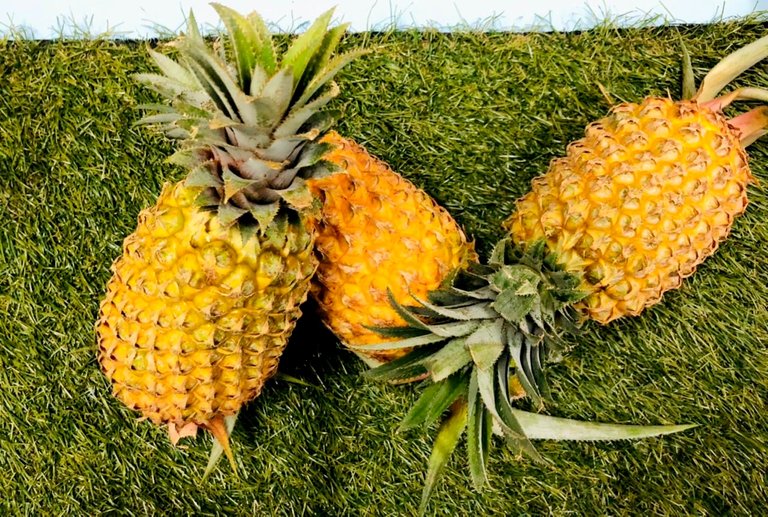 ---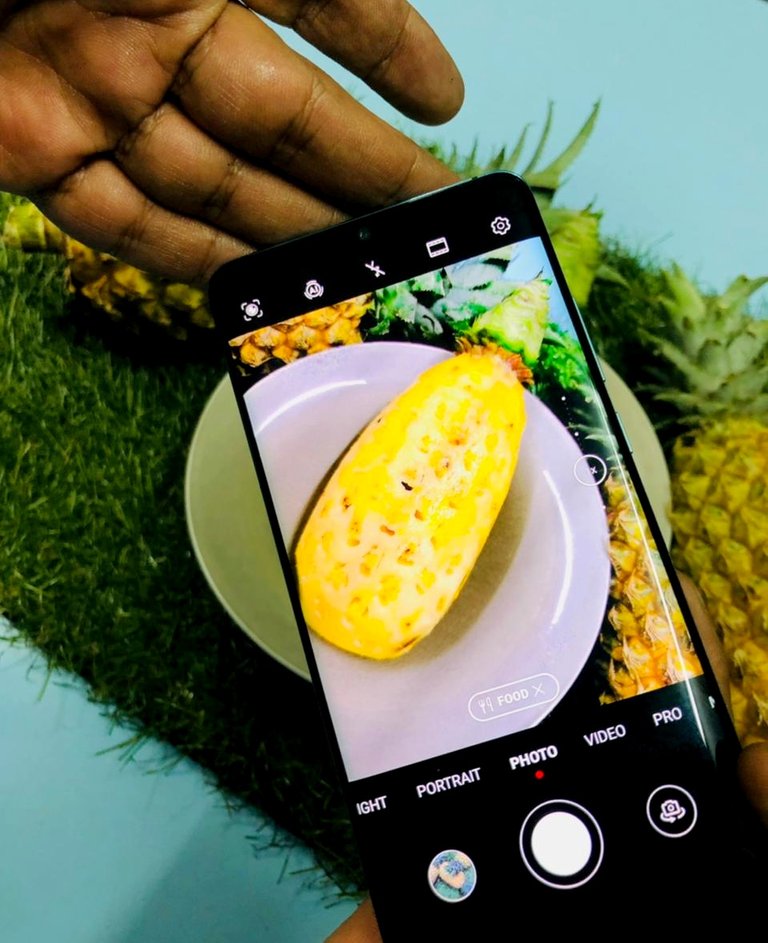 ---
On the plate we serve pineapples in 4 ways :
This is how to proceed : Peel the pineapple and cut in 8 pcs as you can see below...
Simply add little butter in a pan and place the pineapple. Let caramelize with its own sugar, or you can add sugar or honey if your pineapple is not sweet enough!
Add star anis and cardamom for a nice flavor.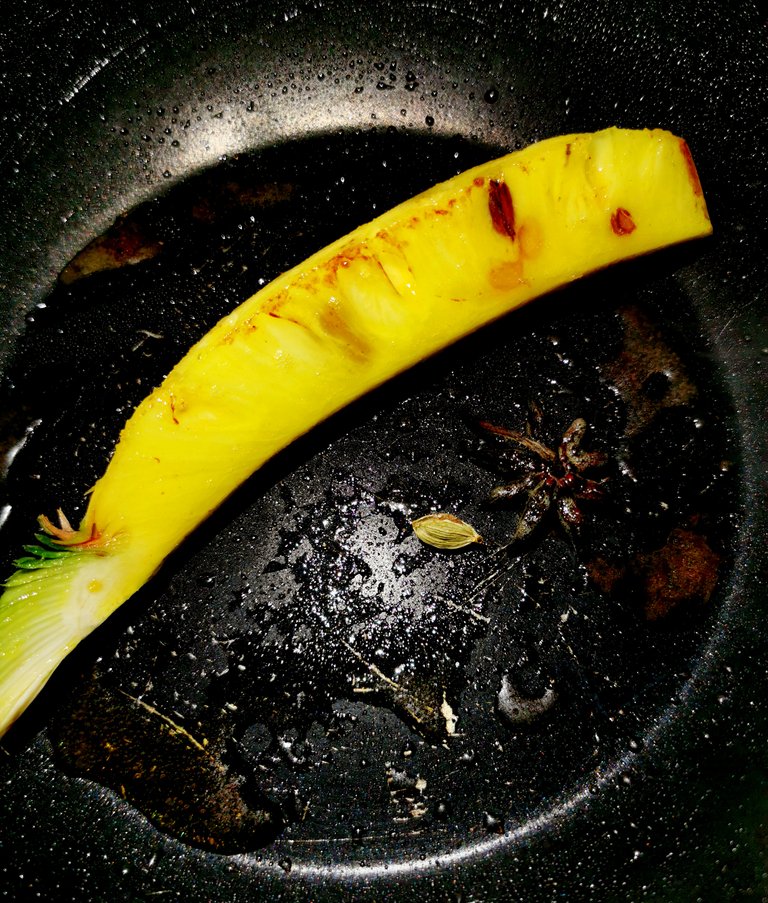 ---
For this one, we add sugar with vinegar and bring to a boil. Then we added 1 red chili.
Take your pineapple and let cook for around 5 minutes in that boiling mixture. Make sure not to overcook...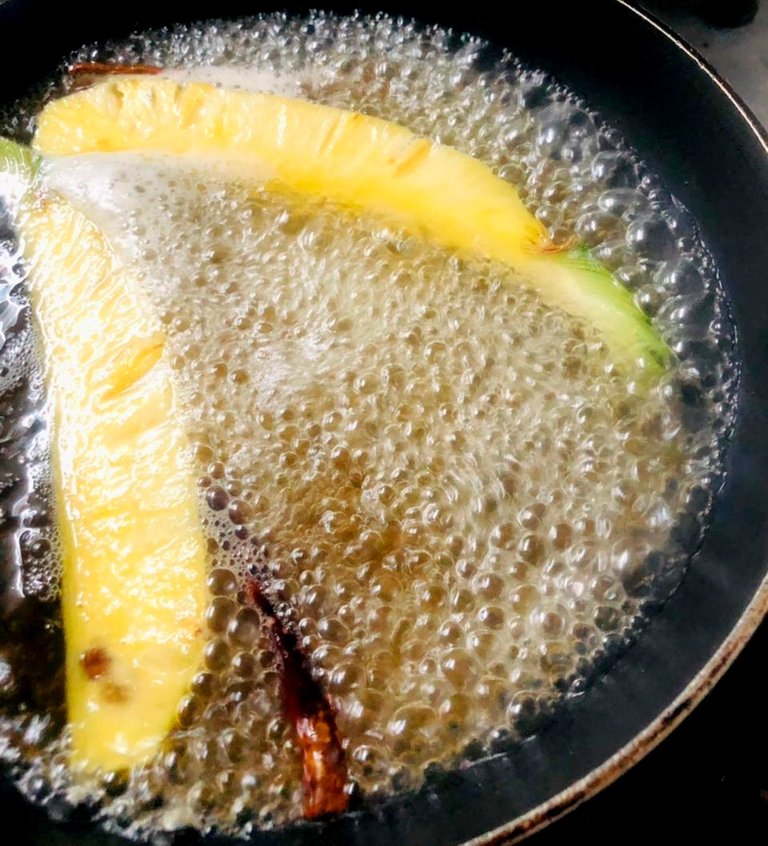 ---
The third way is making a compote - simply cut a part of the pineapple in small brunoise and sautéed with butter. Add little agave syrup and little coconut extract.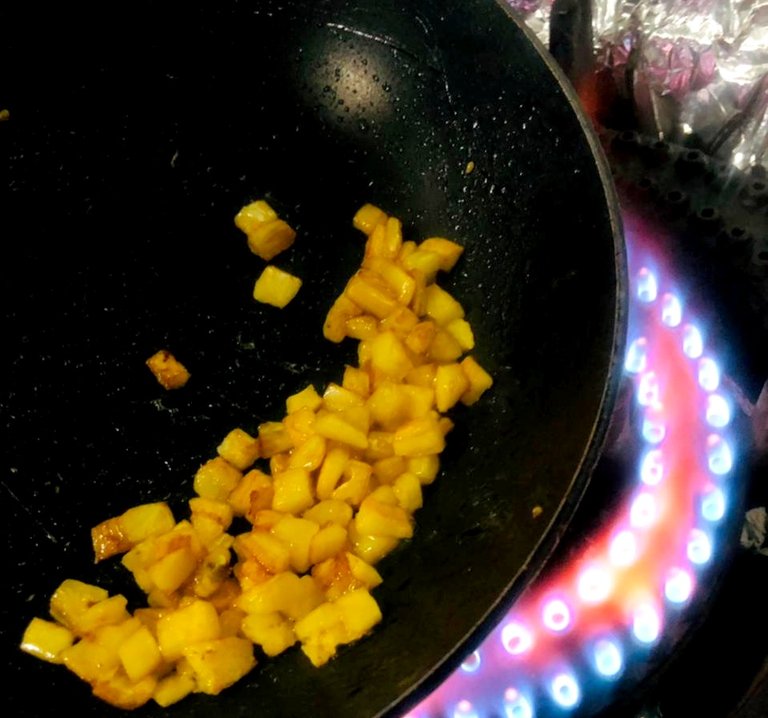 ---
And the fourth way is...serving it raw as it is...
Below are the different preps done with the pineapple ready for plating!
By the way...the coconut lollipop is already made and stocked in our fridge, we love making these lollipops with all fruits of the season and stock them!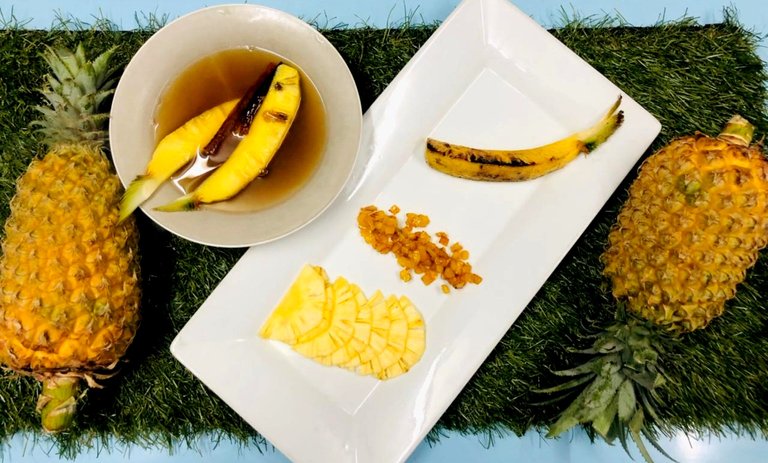 ---
This is how we plate it!!!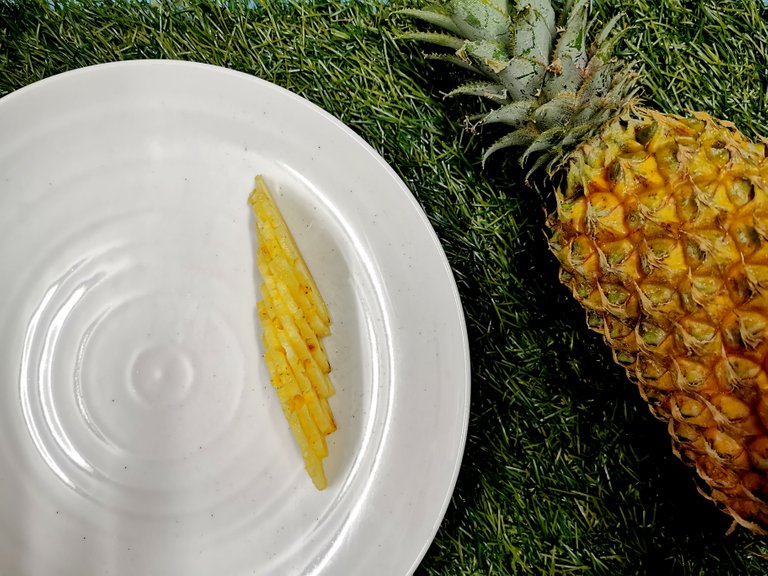 ---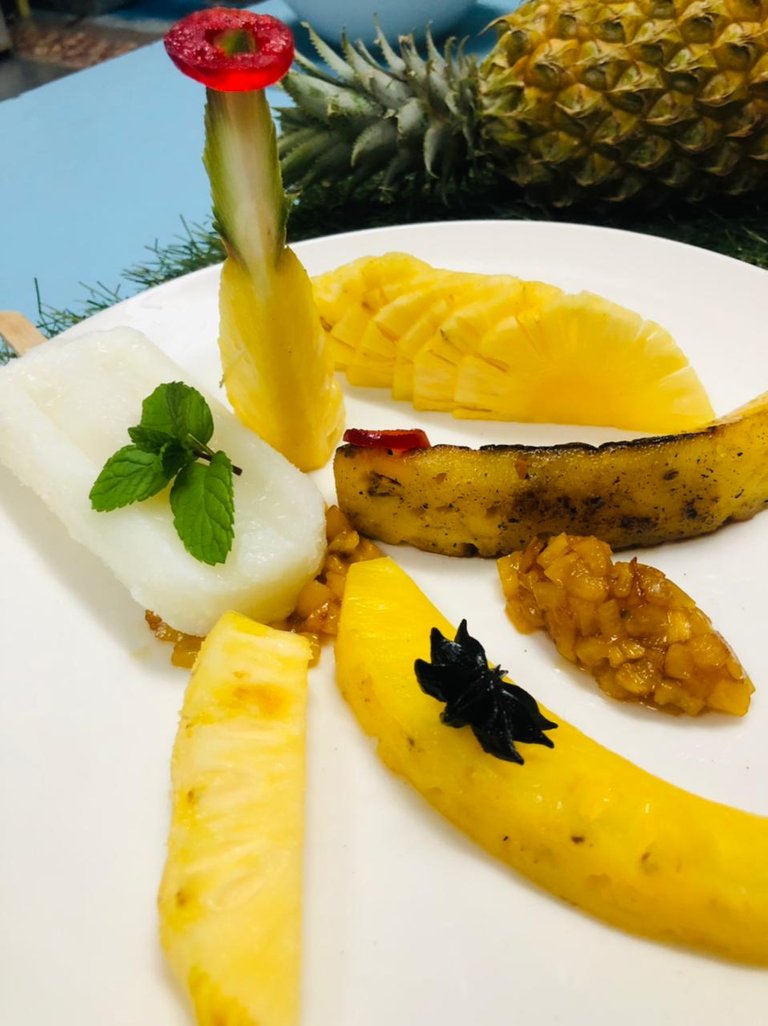 ---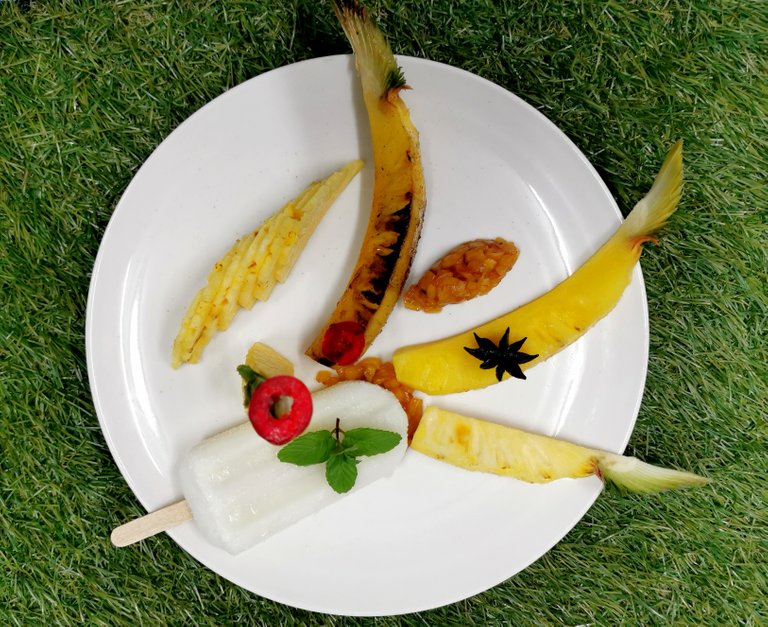 ---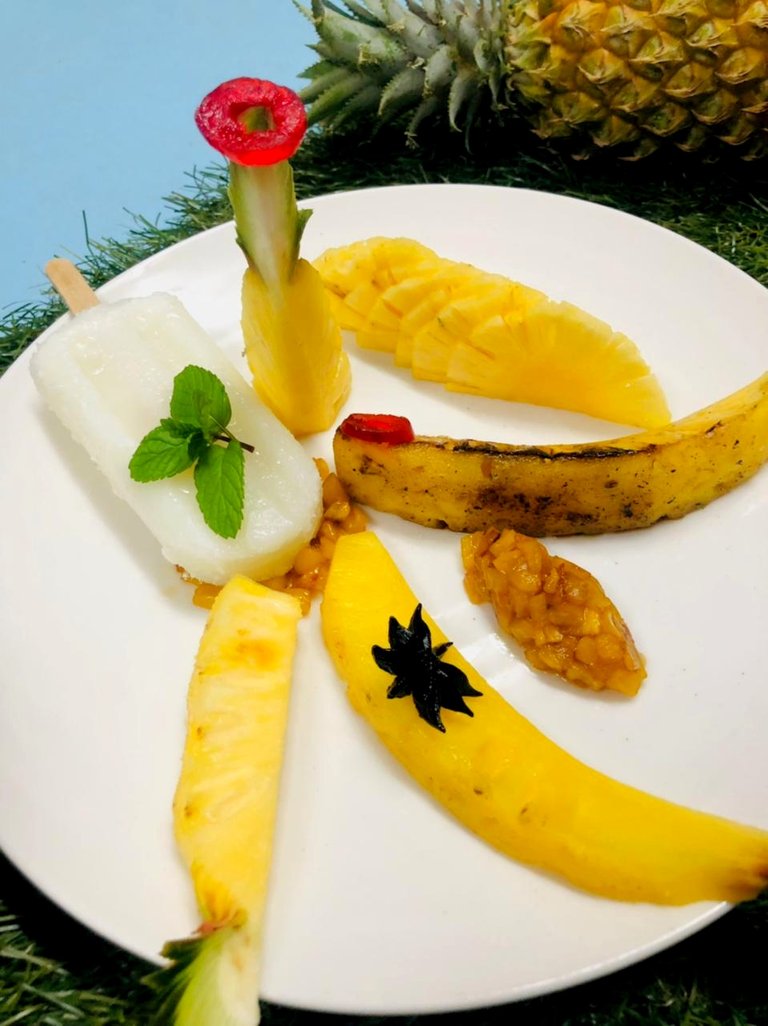 ---
---
Needless to say...this plate of pineapple paired with the coconut lollipop is just super delicious and match perfectly!
I hope you've like it dear friends!
Looking forward to see you some day in my restaurant so that I can make such yummy dishes for you to taste and enjoy!
Thanks so much for reading and supporting my blog!
Wish you well!
@progressivechef