My friend Ernest, invited seven of us to his house for a Chinese New Year gathering. We were all from the same Food and Beverage Service class back in 1986. There were more of us from that class but some of them couldn't make it, which was just as well, because a household is only allowed eight visitors per day, during this time of the pandemic.
All of us look forward to Ernest's invites because he is a great cook. His lunches and dinners were well thought out, and never disappoint. Last Saturday's dinner was, as usual, sumptuous and luxurious.
The gathering started at 3 pm. We arrived more or less within minutes of each other. After settling down, we did the 'Prosperity Toss'. We were all feeling a bit peckish and ready for a nibble of something.
'Yu Sheng', also known as 'Prosperity Toss', is a Cantonese-style raw fish salad. It usually consists of strips of raw fish (sometimes salmon), mixed with shredded vegetables and a variety of sauces and condiments, among other ingredients. The dish is a Chinese New Year Speciality. People only do the 'Prosperity Toss' during Chinese New Year.
Preparing the "Yu Sheng" and a toast to the Chinese New Year.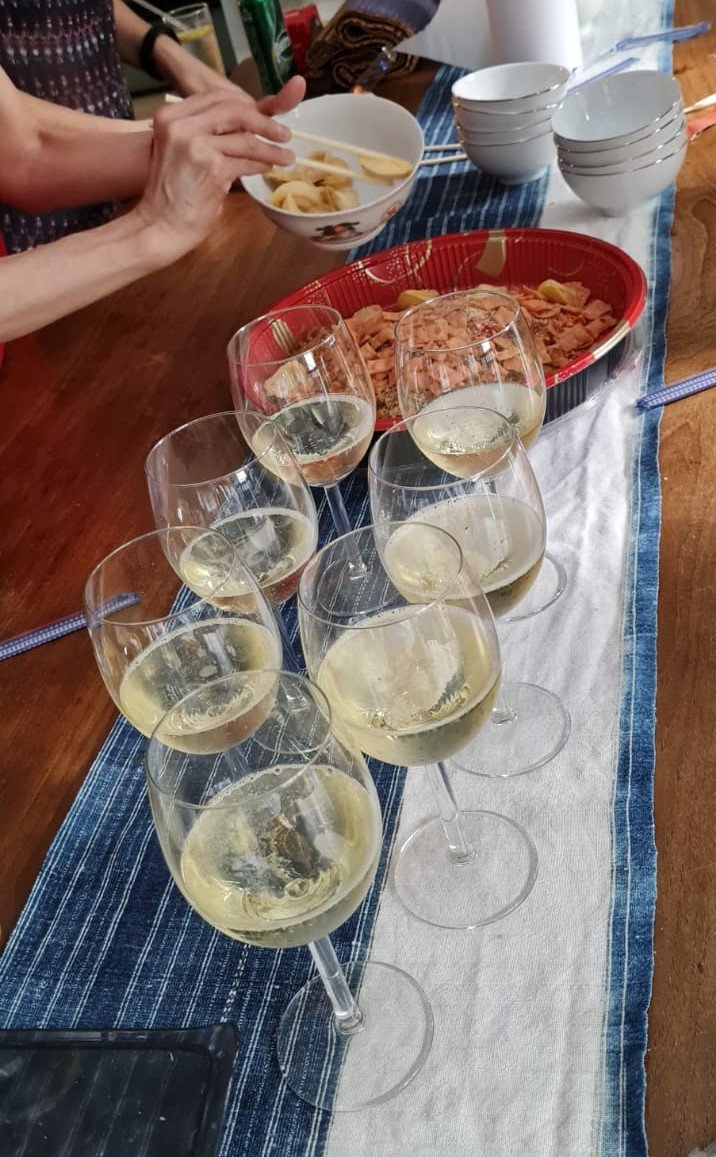 We used abalone instead of raw fish in this instance.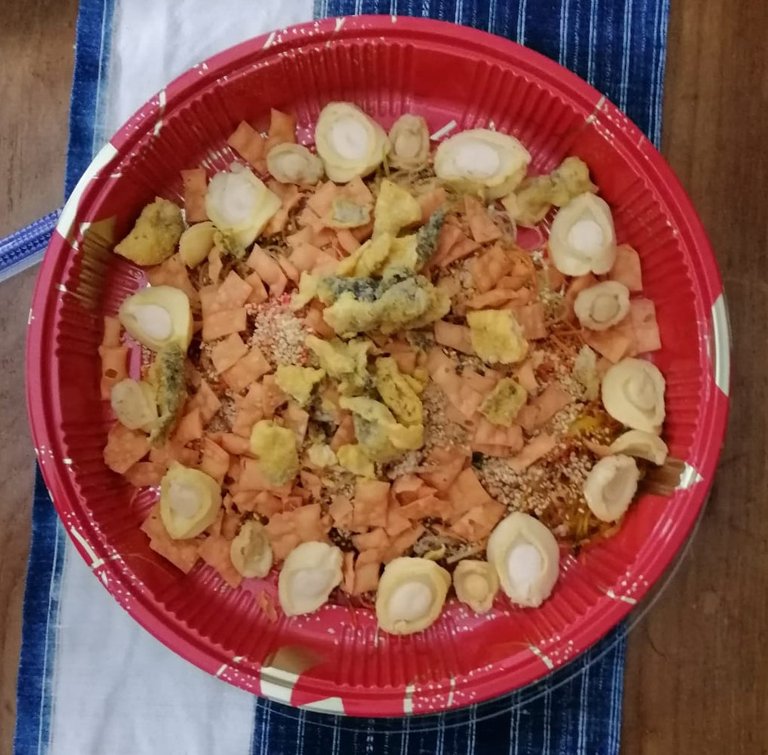 I wrote about the 'Prosperity Toss' last year, so I will not go into it again.
After the 'Prosperity Toss', we snacked on Chinese New Year goodies while we catch up on the latest. Between the casual talk, the easy banter and comradeship, time flew by. And then, it was time for dinner.
This was our dinner last Saturday.
Chicken n abalone soup. The chicken spent so much time in the soup, it was tasteless. So, the soup was pure 'essence of chicken'.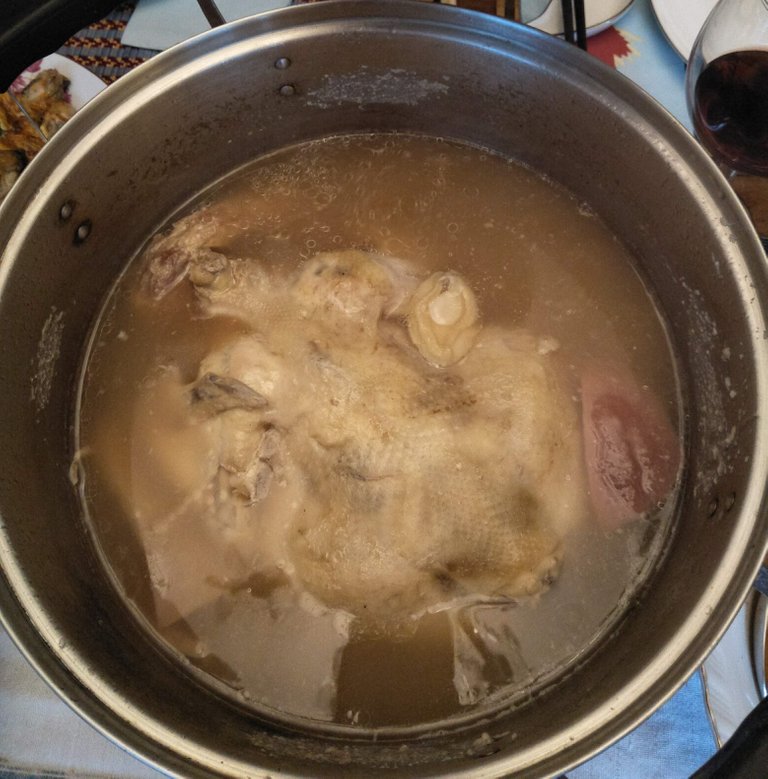 Braised belly pork with sea cucumber. Now, look at that and tell me it isn't mouth watering.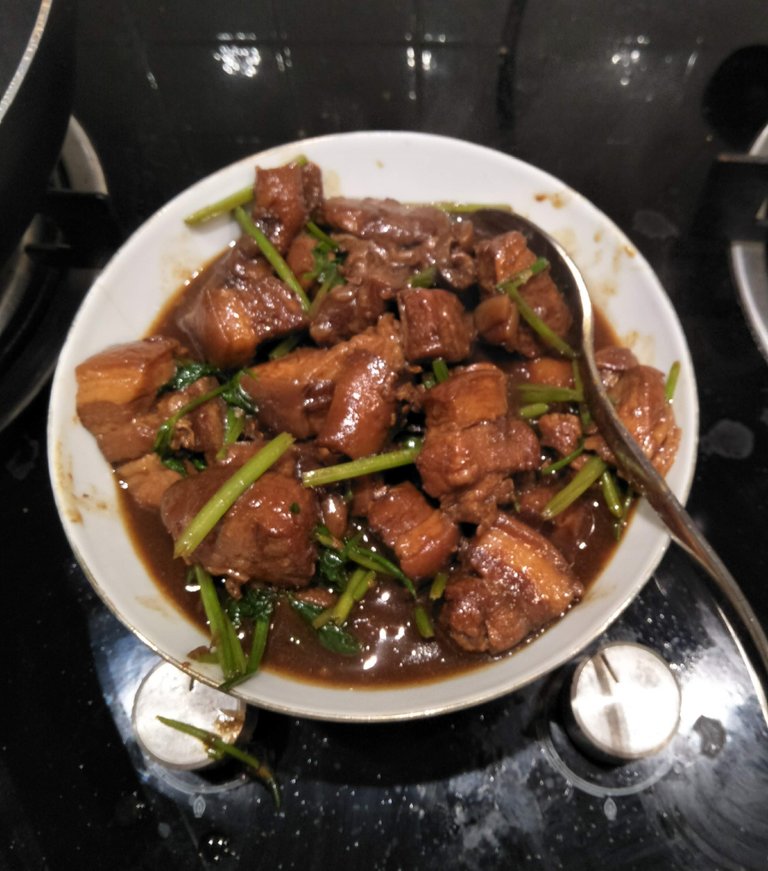 Stewed mushrooms with seaweed, dried oysters, and dried scallops.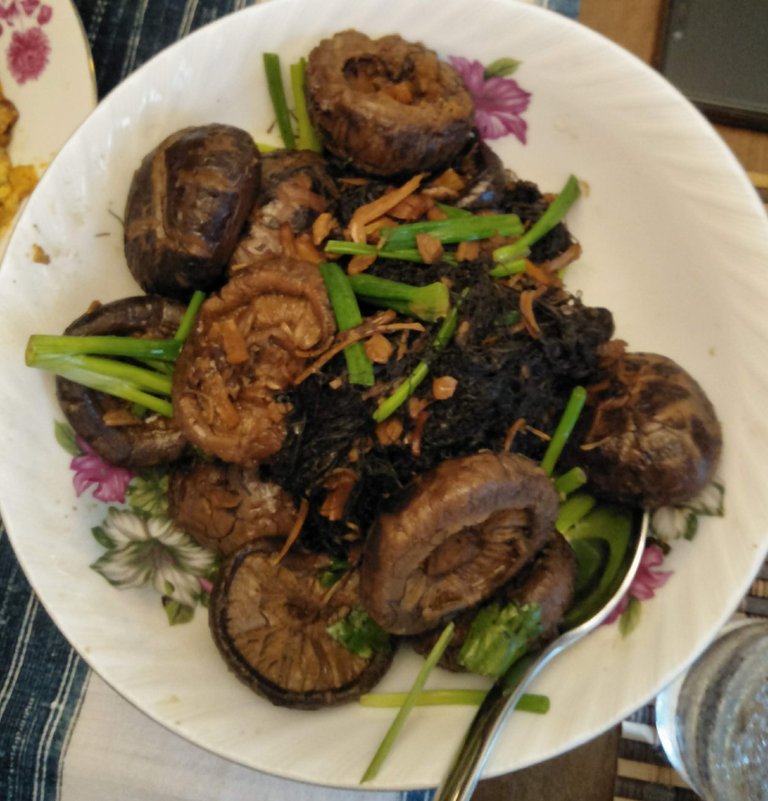 Steamed scallops, with ginger and a sprinkle of wolfberries.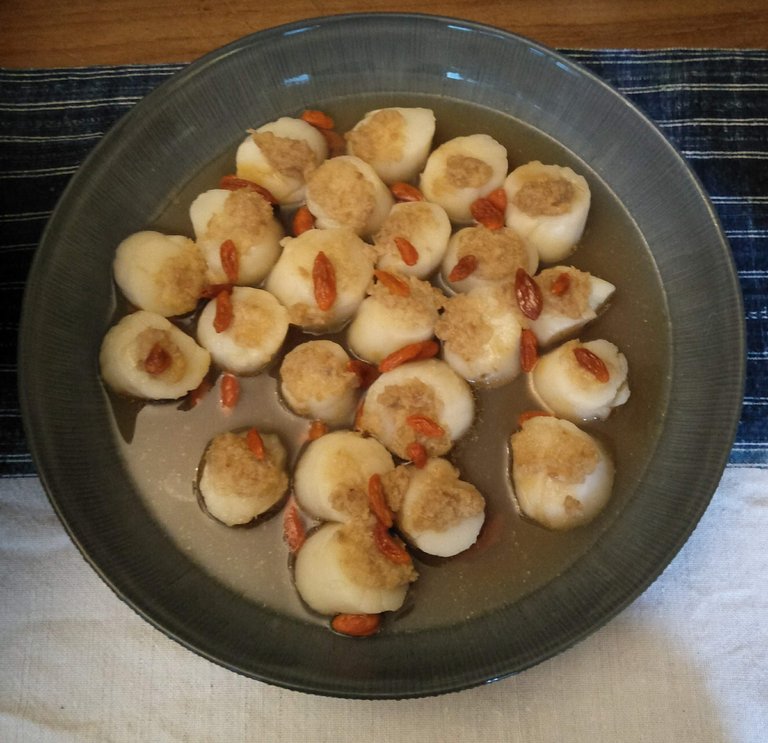 Pan fried oyster omelette. A local favourite.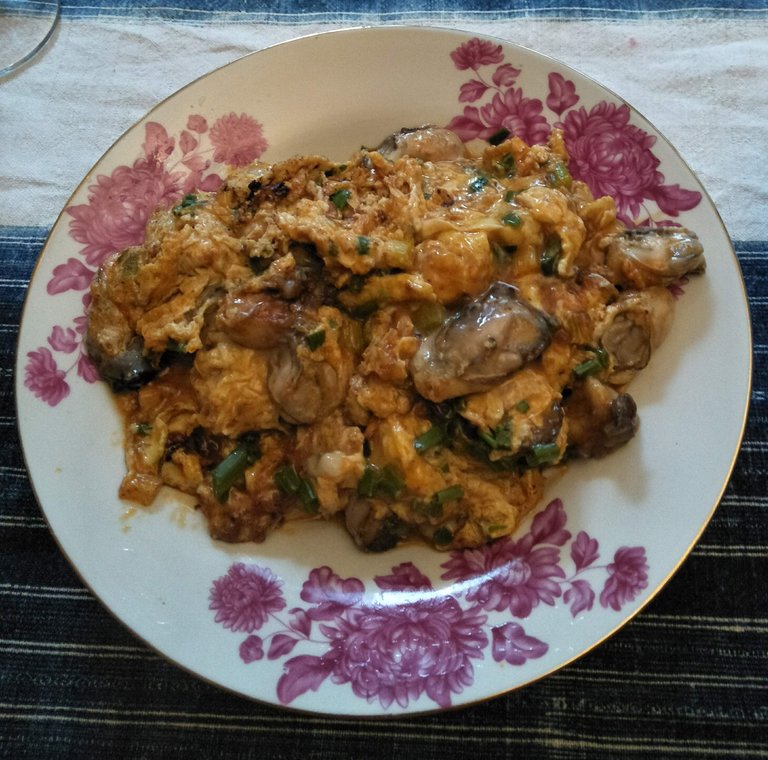 Sautéed white cabbage with lily flowers, black fungus, arrowhead, leek, and button mushrooms.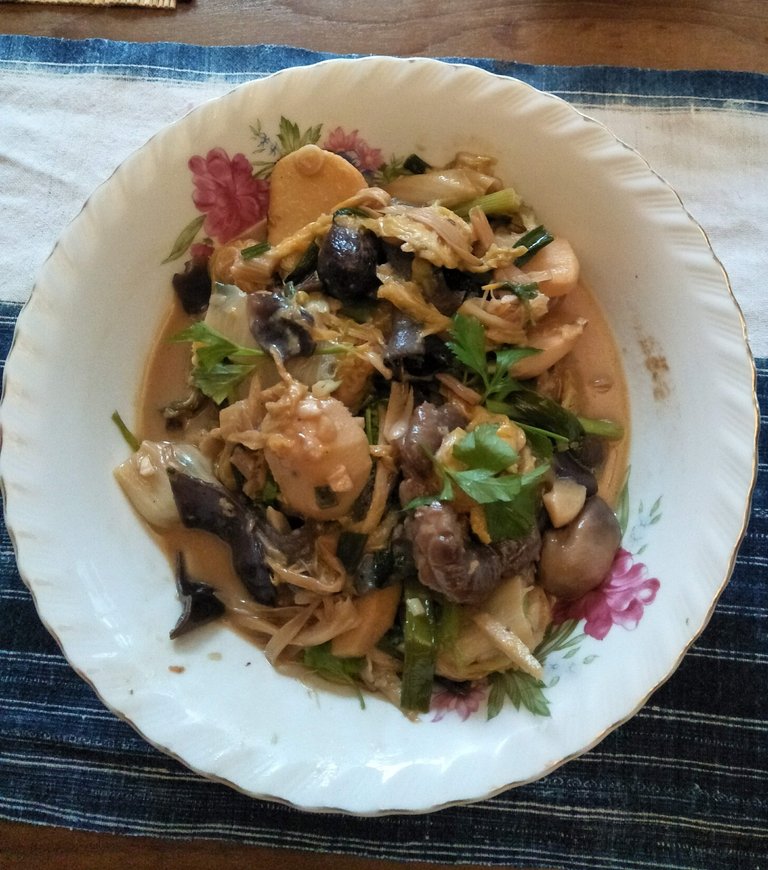 Clay-pot rice with Chinese sausages, duck liver sausages, waxed duck and Chinese waxed pork. This itself is a meal on its own.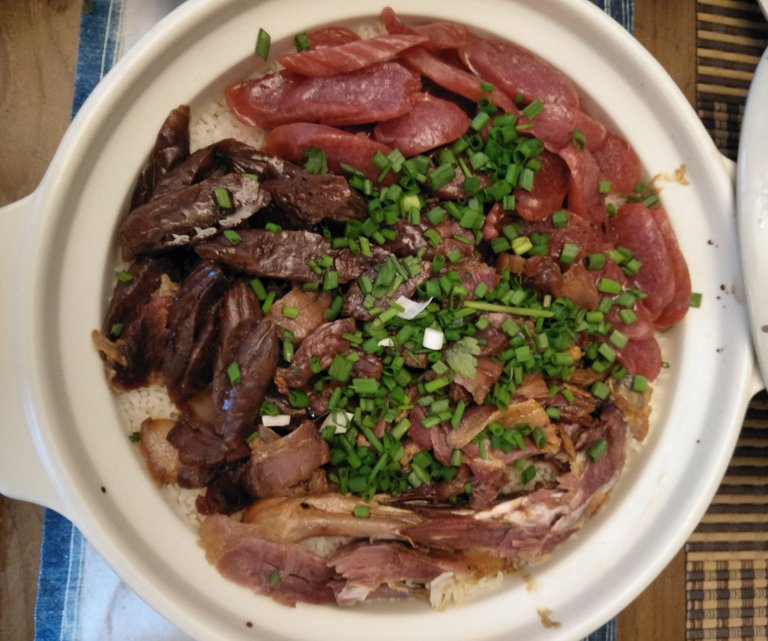 As you can see, there was plenty of mouth watering delicious food. We had a slow, leisurely dinner, savouring every bite of the food.
There was ice-cream and fruits after the dinner, while we continue with our chit-chat. So, we have been eating non-stop since we arrived. We had the 'Yu Sheng', the Chinese New Year snacks, the dinner followed by ice-cream and fruits. Now, isn't that a glutton's delight.
It was almost half past ten when we call it a night. I always felt a bit reluctant to leave at these gatherings. As they say, parting is such sweet sorrow. But guess what, we will be meeting again in less than two weeks' time, for a birthday celebration. So, that is something to look forward to.


Thank you for stopping by. If you like the post, please give it a vote. Follow me if you like to read about Life, Humour and Aphorisms. Cheers!