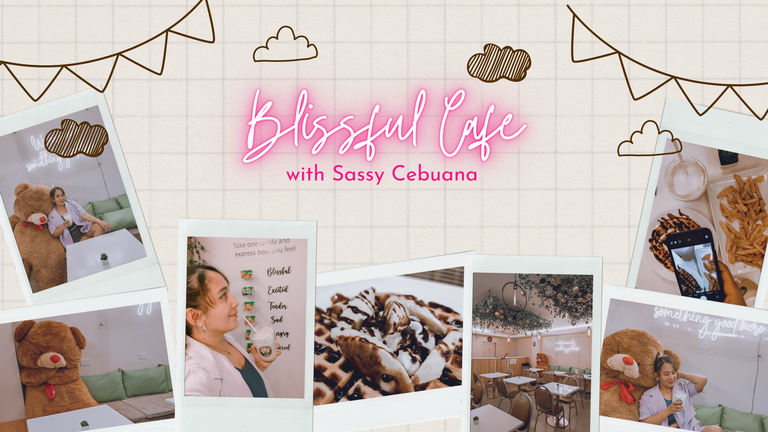 Here's another new cafe that @simpledemple and I have recently discovered. It was actually her who remembered that there's a new cafe nearby. It was her who suggested to try it out when she saw the post on Facebook. It's just a walking distance across our work place and went there as soon as we were done with our work.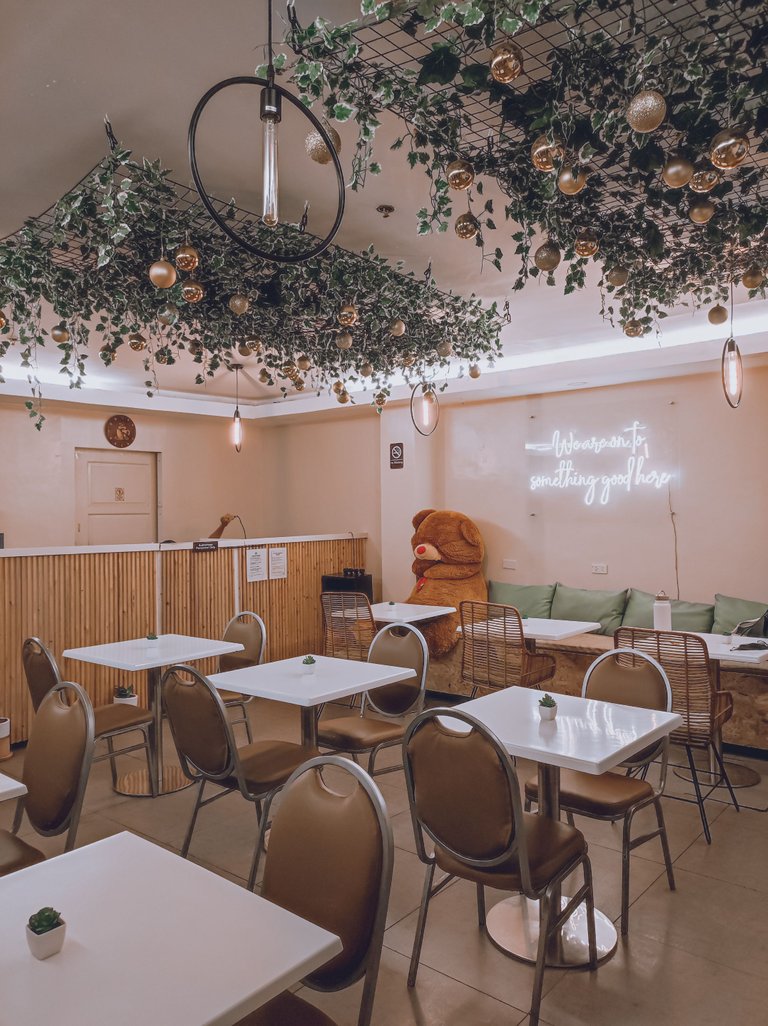 This cafe is located at ground floor of Rublin Hotel, 22 Gov. M. Roa St, Cebu City. It's just a simple cafe outside but when you'll get inside it is indeed aesthetically pleasing.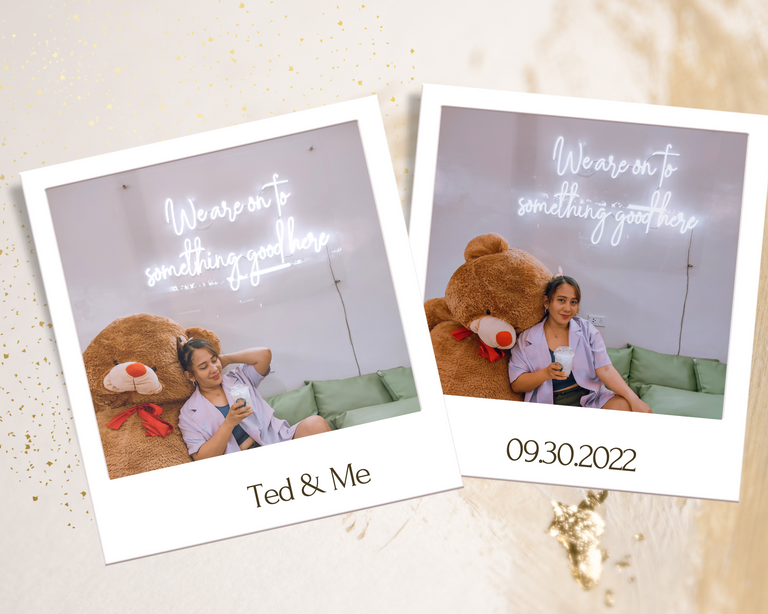 This giant teddy bear was a little bit lonely when we arrived since there were no customers yet. So when we had our photo op, he became clingy like that! :)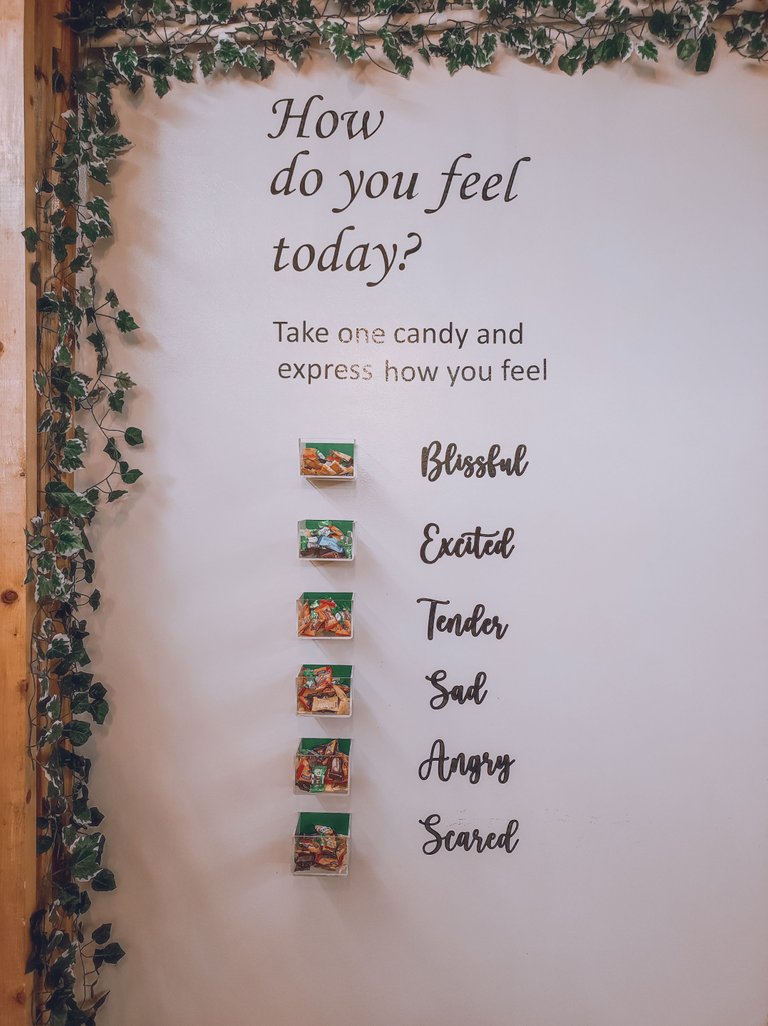 As soon as they take our orders we picked some candy according to how we felt. My friend Demple chose blissful, I on the other hand chose sad for feeling a little down lately. It's a good thing though that I chose sad for the candy Demple picked for me was sweet caramel while hers was sour candy.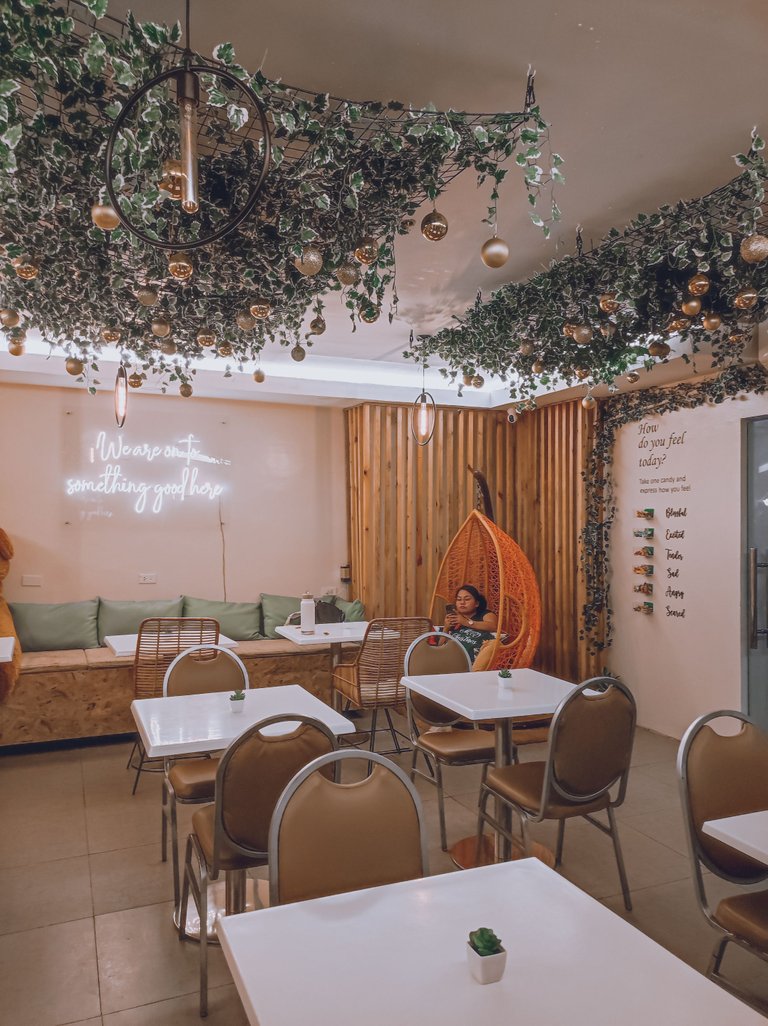 The cafe has a strong WiFi connection, you just have to ask the staff to let you connect since they were the one who can input the password for you. While I was busy taking pictures of the place, my friend was just sitting in their hammock chair and browsing her phone.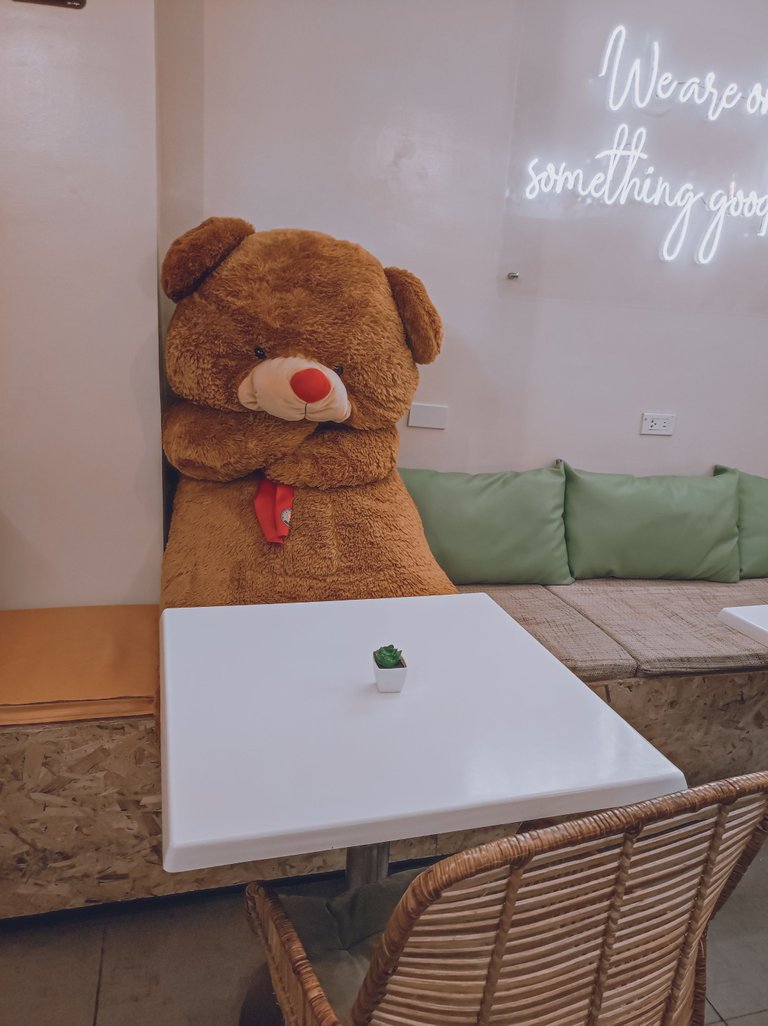 I told you! Ted was feeling a little lonely that's why I sat beside him and that makes us two lonely individuals. (Lol)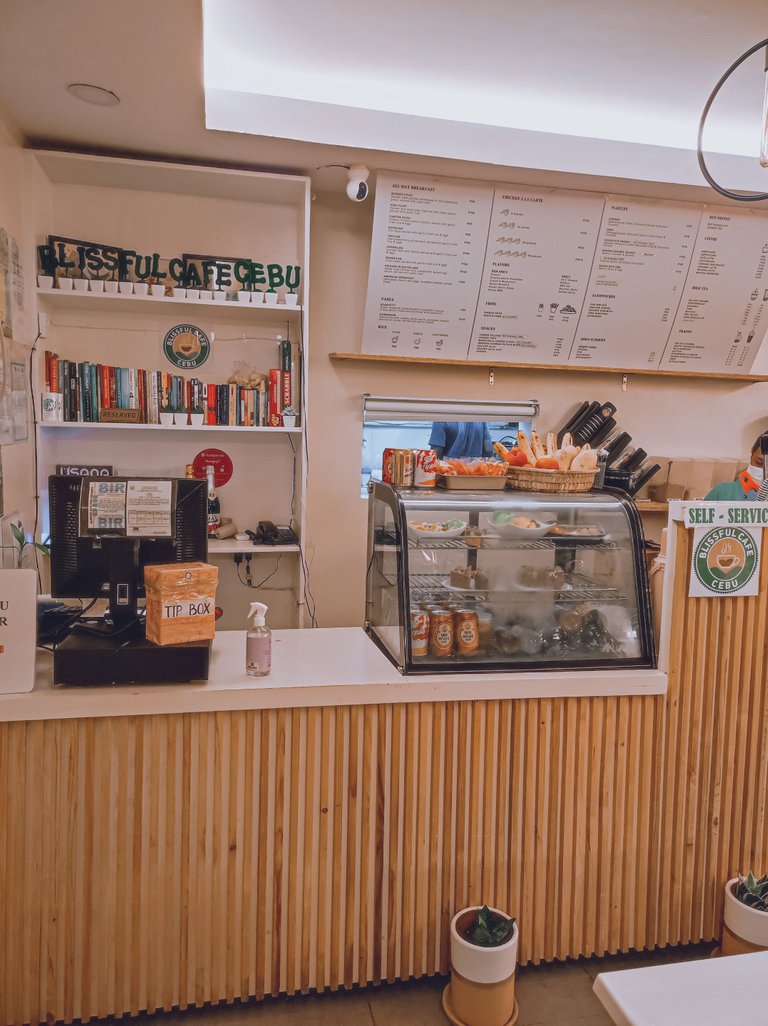 They have so many variant of food and drinks that you can choose from. Since both I and Demple were still full we just opted for some chocolate banana waffle, french fries (barbecue flavor) and for the drinks, I ordered an Iced cappuccino while Demple ordered their best selling caramel macchiato.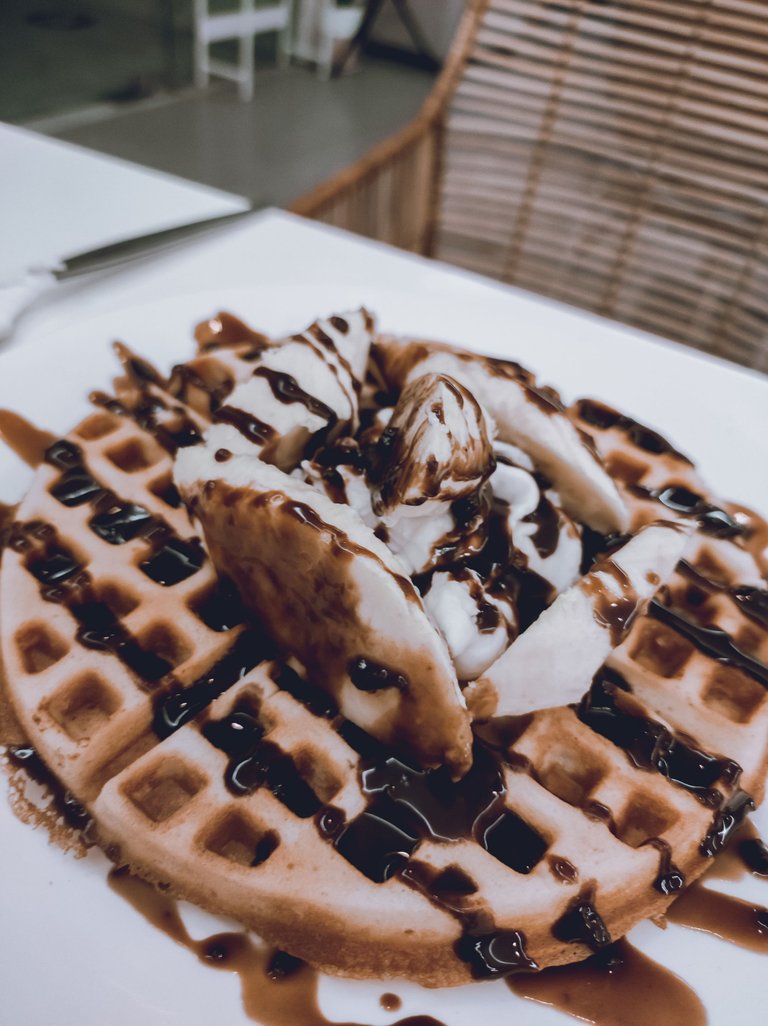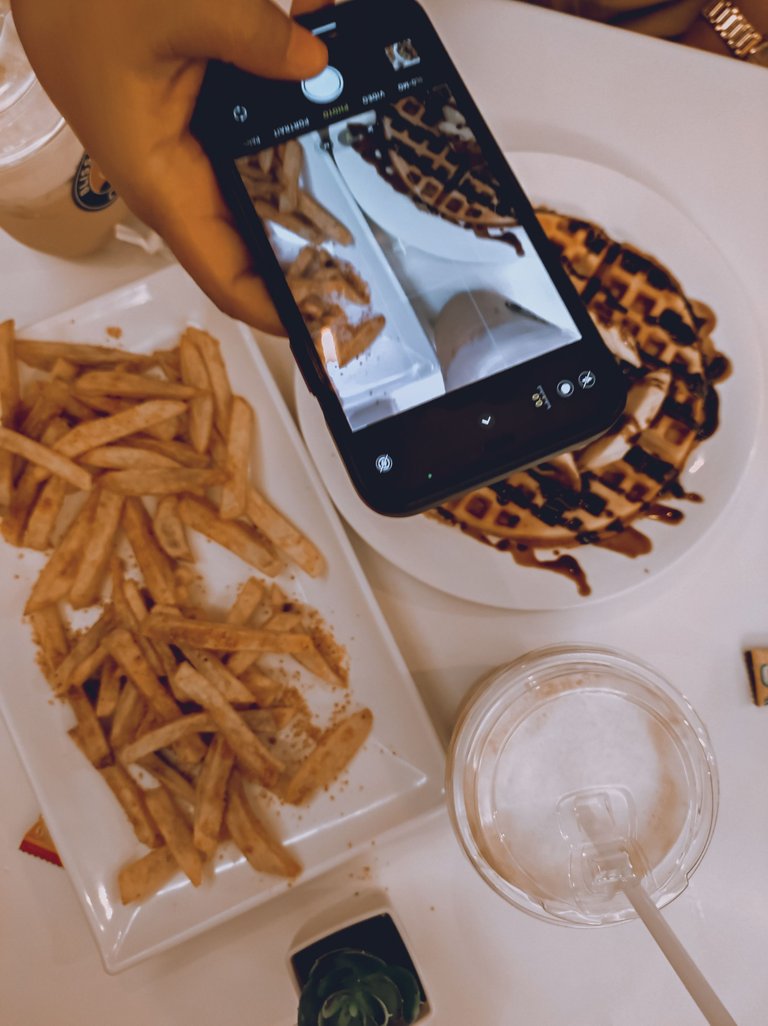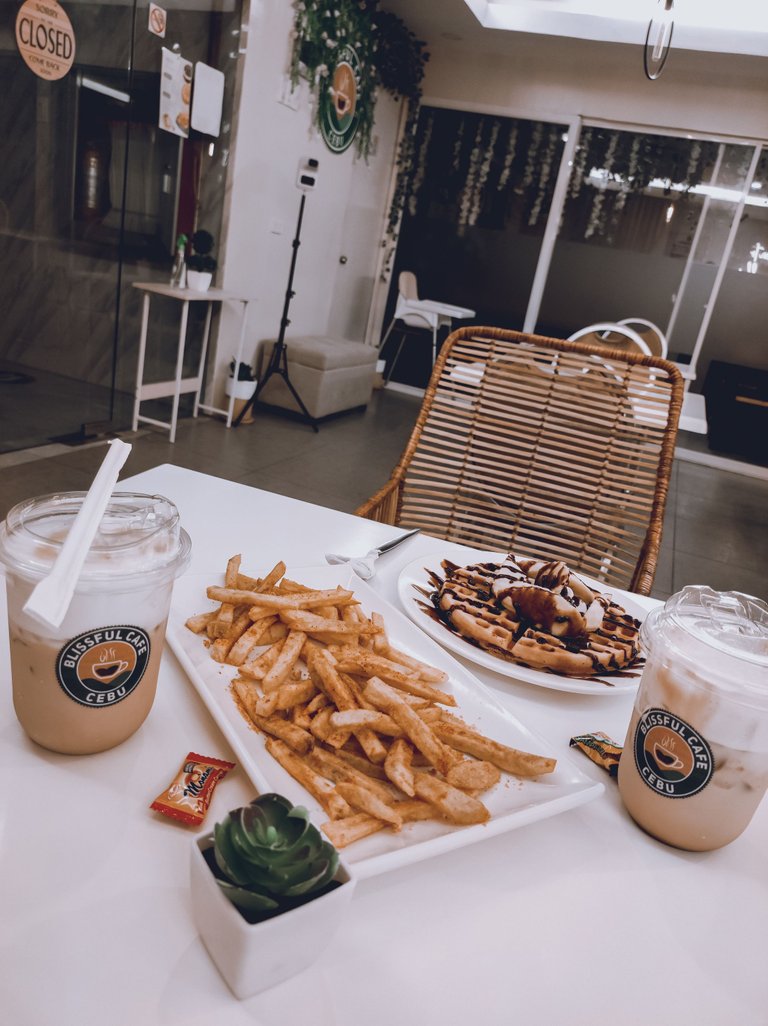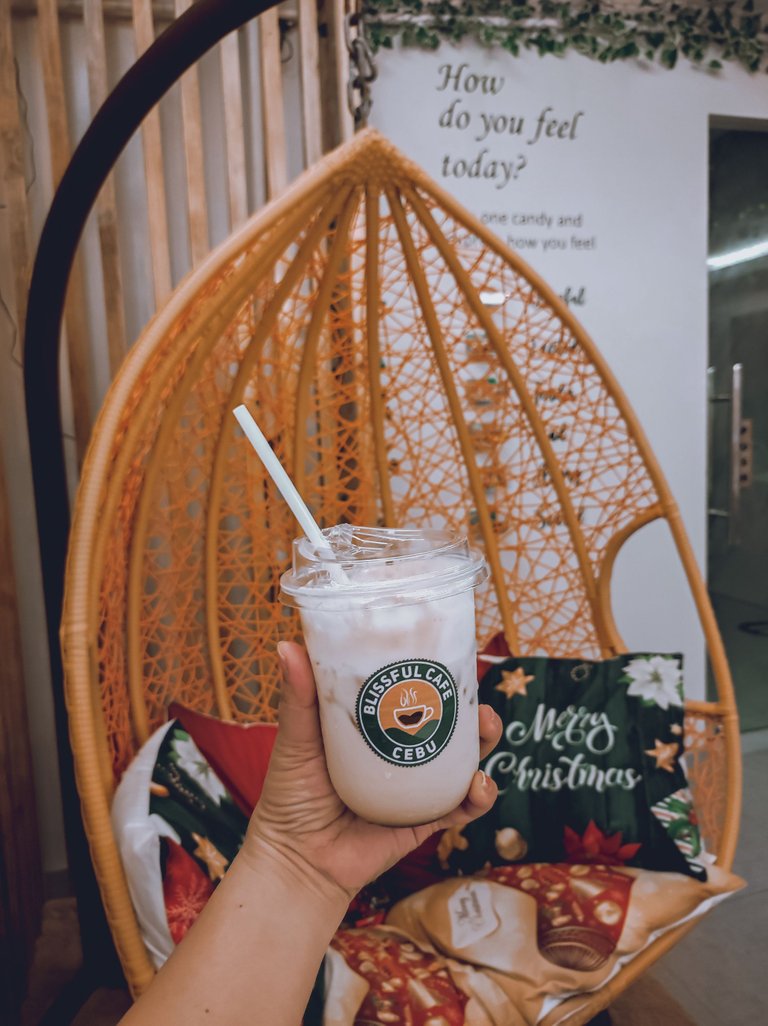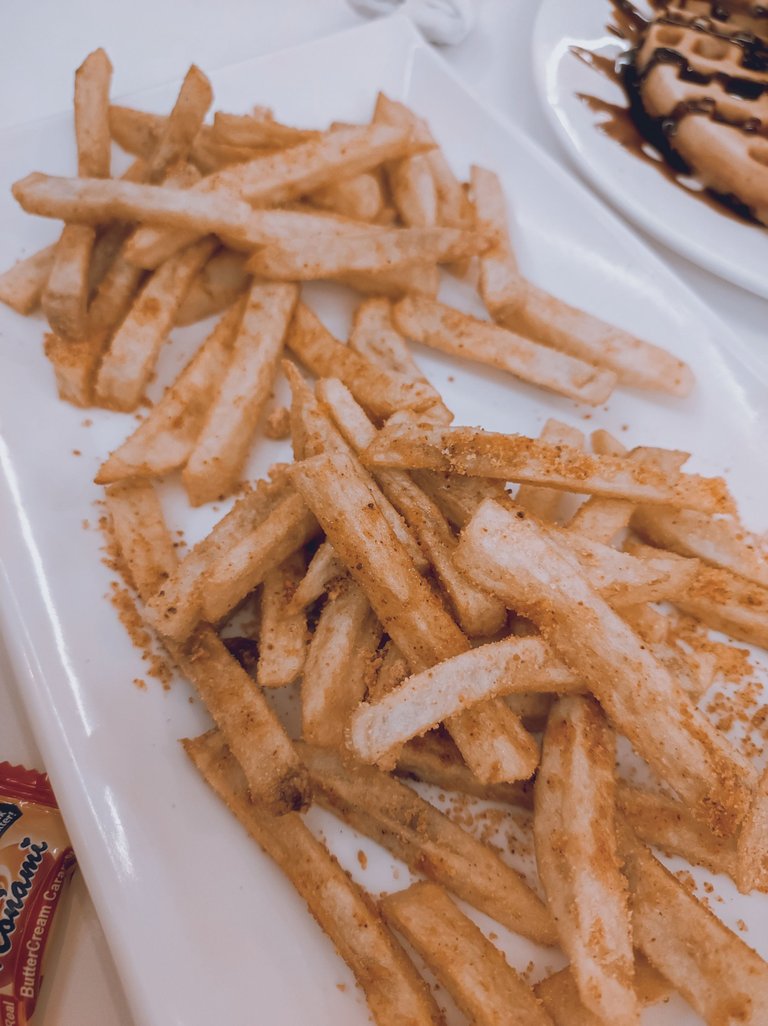 When ordering fries in platter you can actually opt for two flavours and you can choose flavours like cheese, sour cream or barbecue. I would recommend to get 2 flavours, Demple didn't really love the taste of their fries because of the after taste. For the waffle, it was good, I always love the combination of chocolates and banana. For the drinks, it's just a simple flavor, not that bad,but I think I can make one with the same flavor at home since I ordered iced cappuccino. Demple have tried their best-selling iced caramel macchiato, I think it was good because she finishes her drinks first which rarely happens. I always finishes first everytime we have some iced coffee.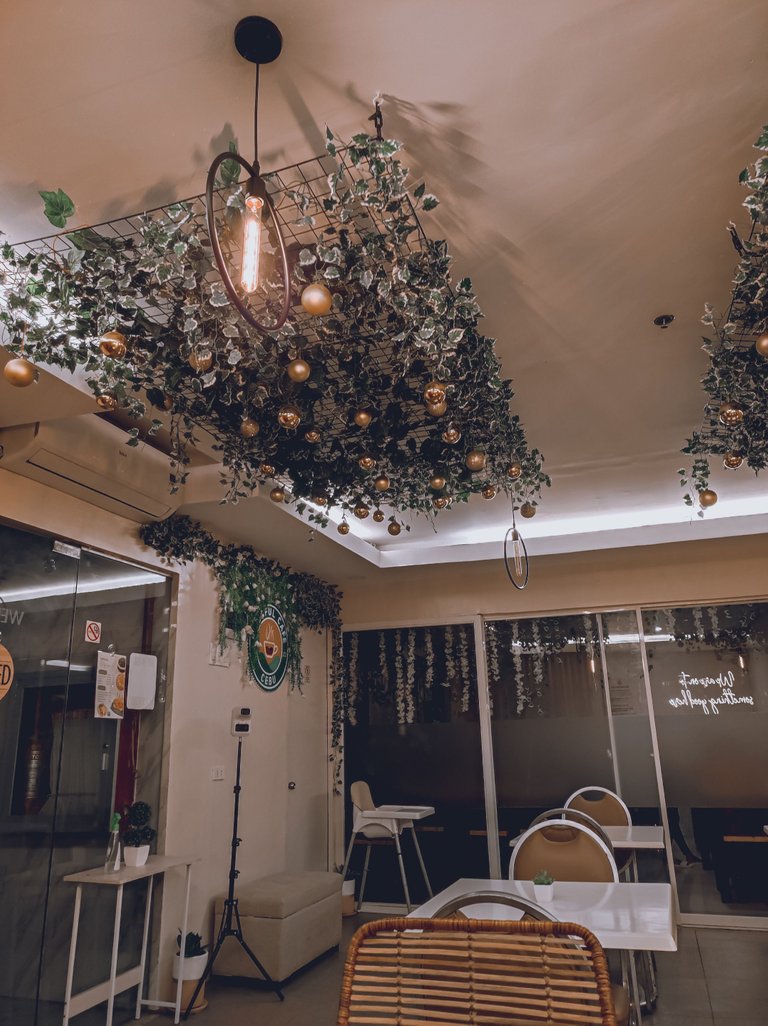 Next time, I would love to try their vegetable salad since it is affordable and looks good too.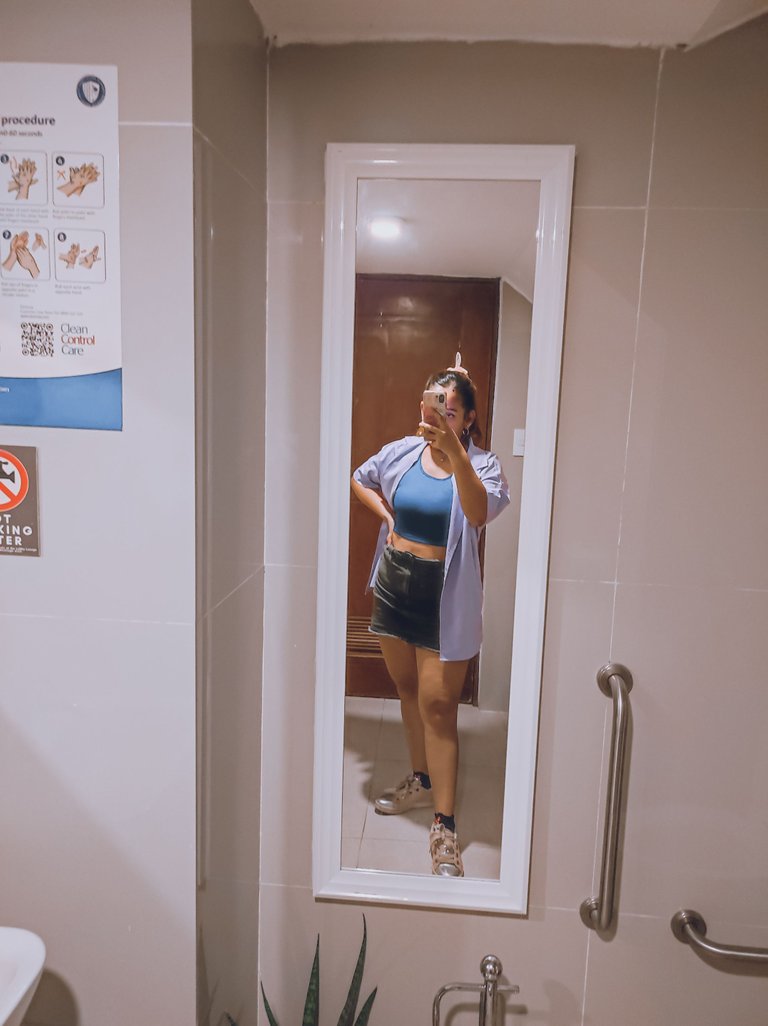 I love their restroom too, it's neat and clean. It's simple yet tidy.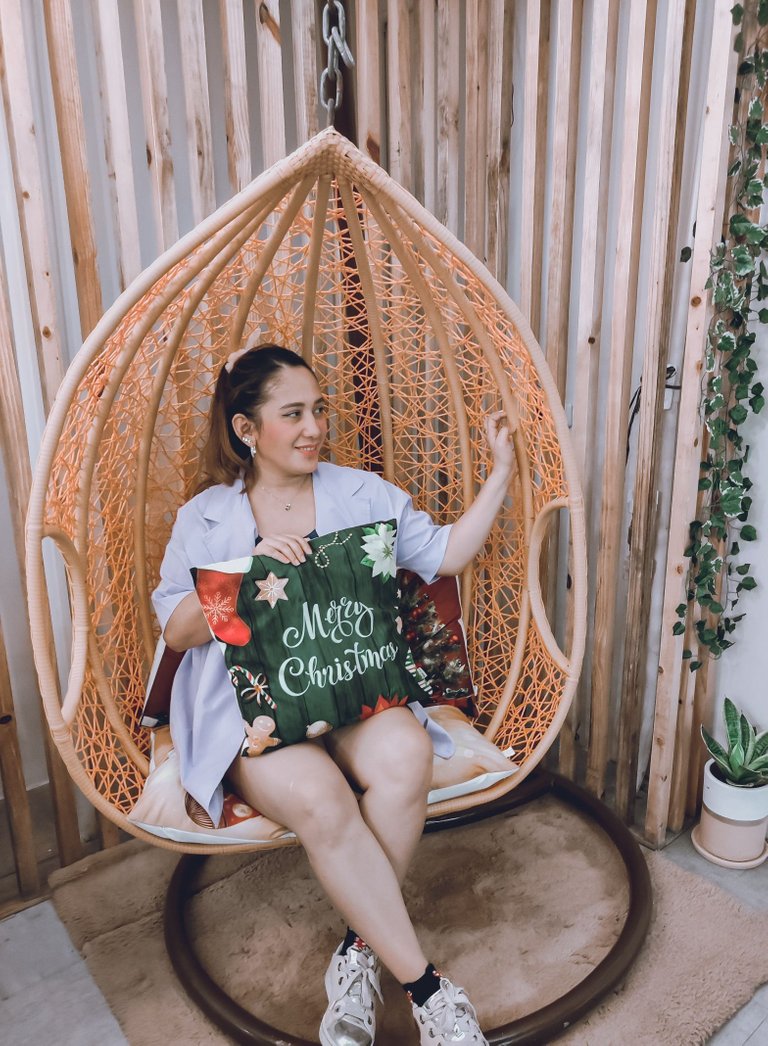 Overall, I'm rating this cafe 4/5 since they still have a room to make it a perfect five.
I can't wait to visit the opening of another cafe near our home tomorrow with my family and friends.
For more info about their menu and the place you can visit their Facebook page HERE.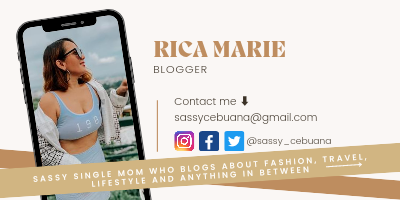 INSTAGRAM | TWITTER | FACEBOOK