About native eggs curry recipe
Egg curry recipe is always delicious recipe. Native eggs are very healthy and nutritious food. Native eggs curry is so tasteful and homemade recipe. After making omlete, i made this curry recipe. It is very easy and homemade recipe. So can try it.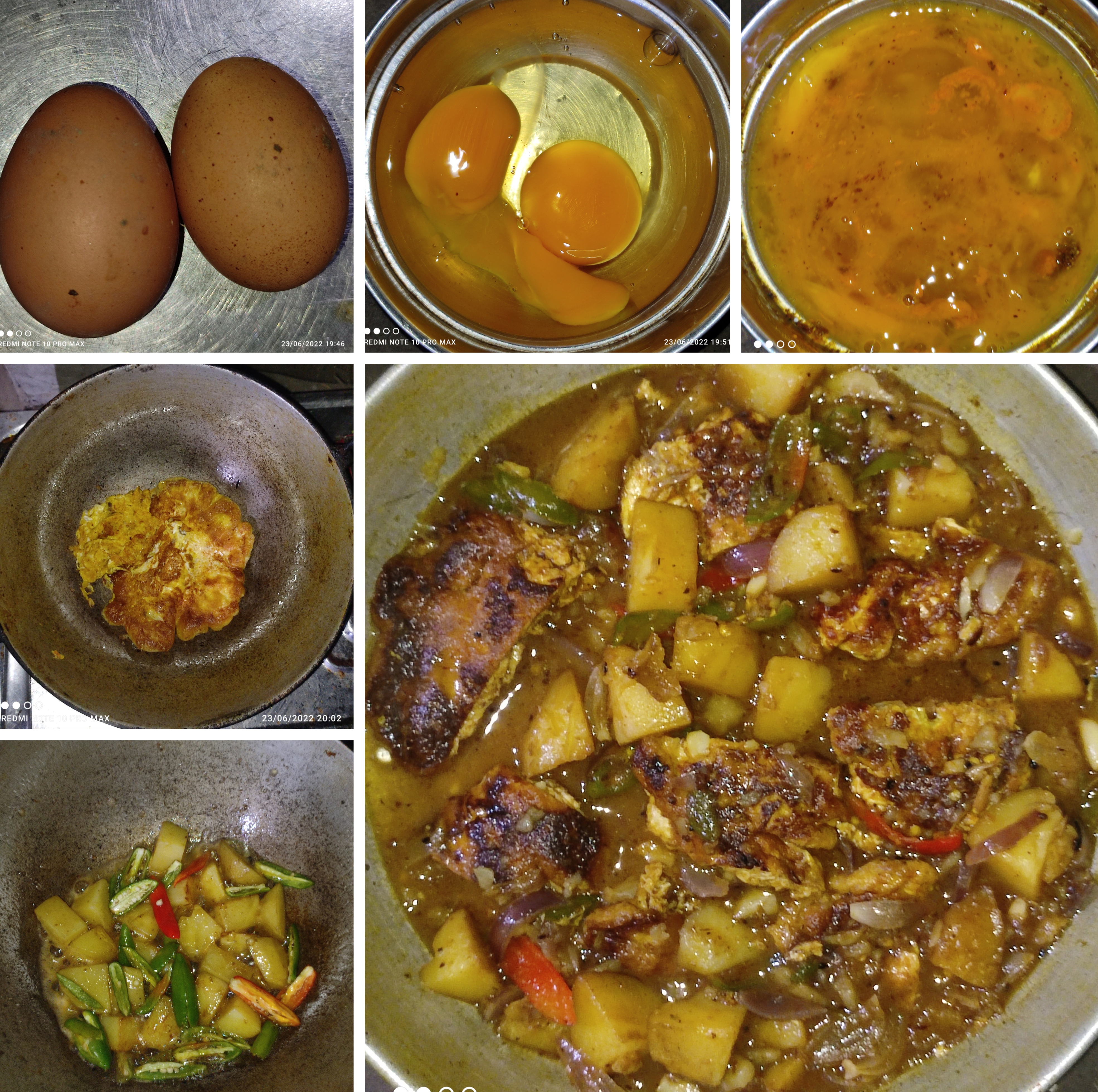 Ingredients
Native eggs 2 pieces
Potatoes 2 pieces
Onion 2 pieces
Garlic 1 piece
Green chilli 14 pieces
Garam masala paste 20 grams
Cumin powder 1 tablespoons
Dry chilli powder 1/2 tablespoons
Mustrad oil 150 grams
Tumaric 1.5 tablespoons
Salt 2 tablespoons
Water as needed
Preparation and proces
Step 1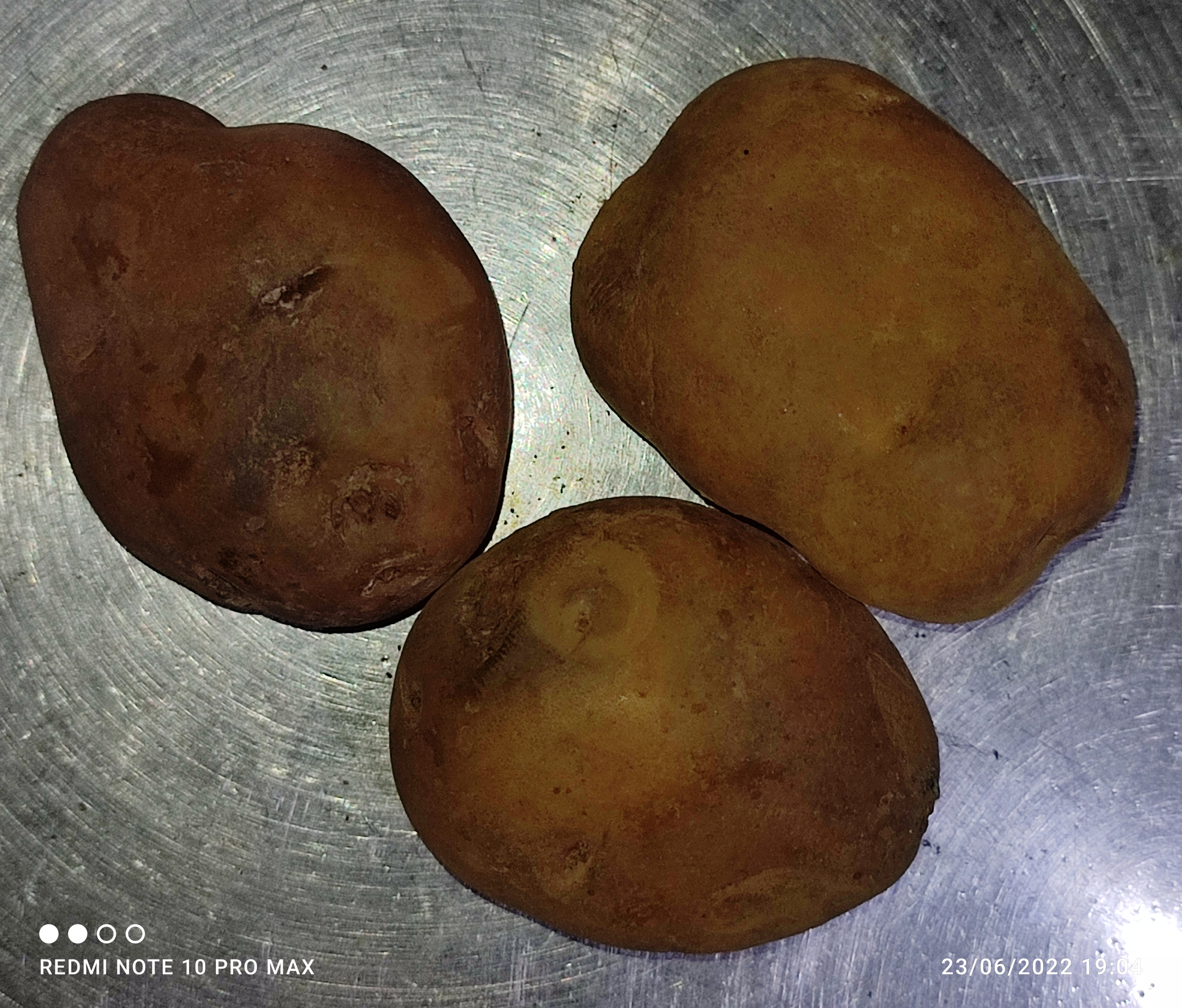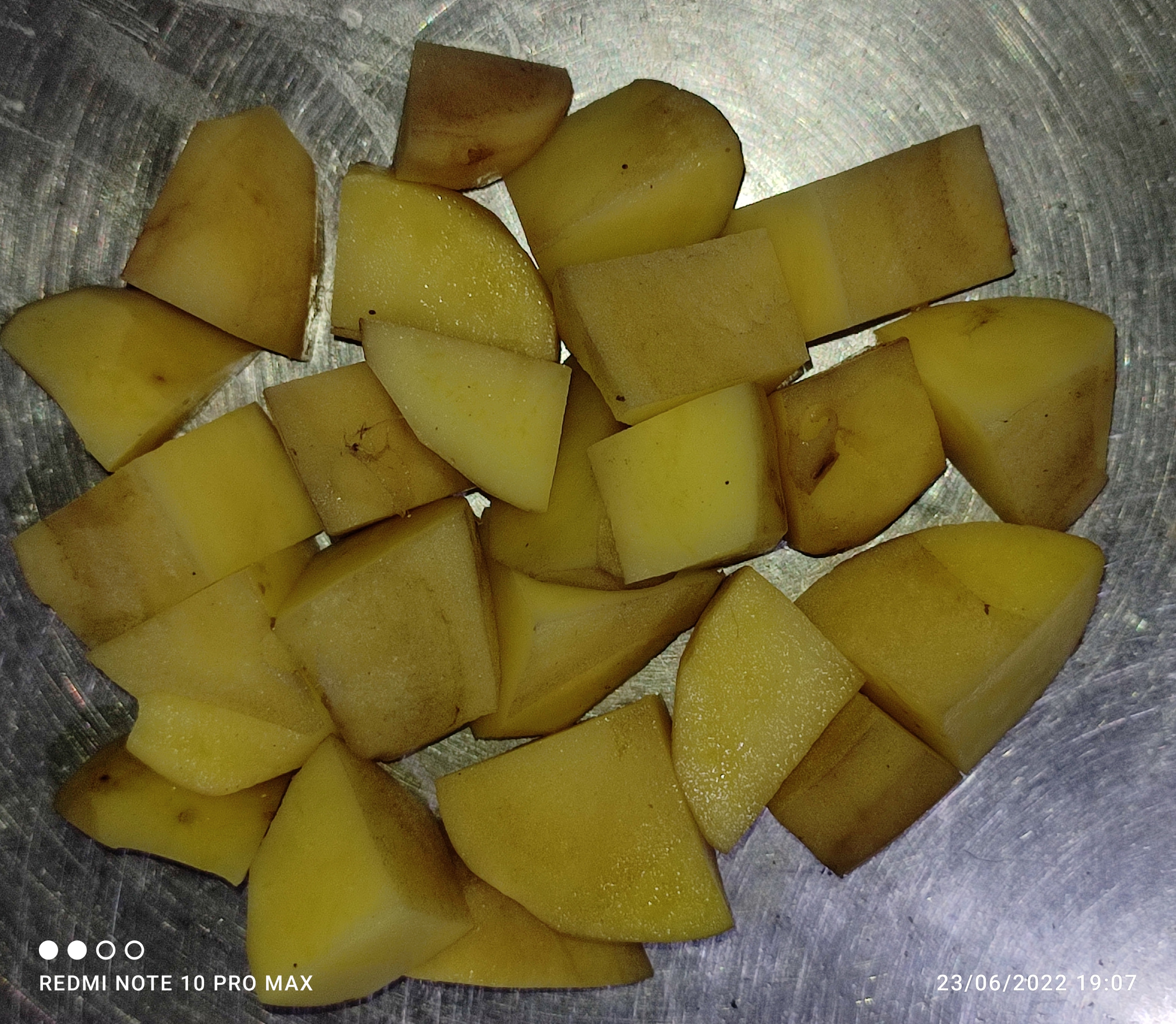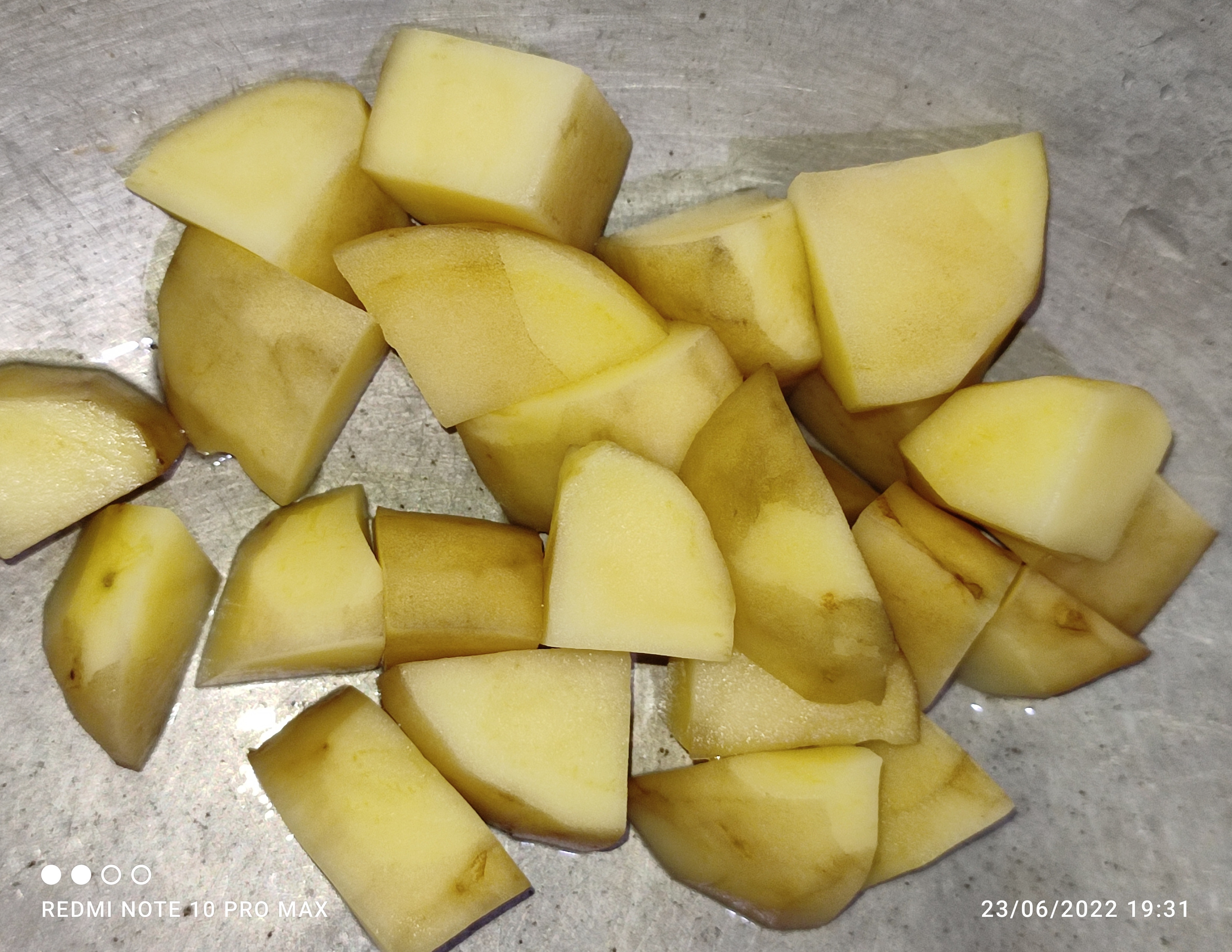 At first I collected two pieces of potatoes .After that I removed potatoes shells, I cut this potatoes and washed this potatoes with fresh water .
Step 2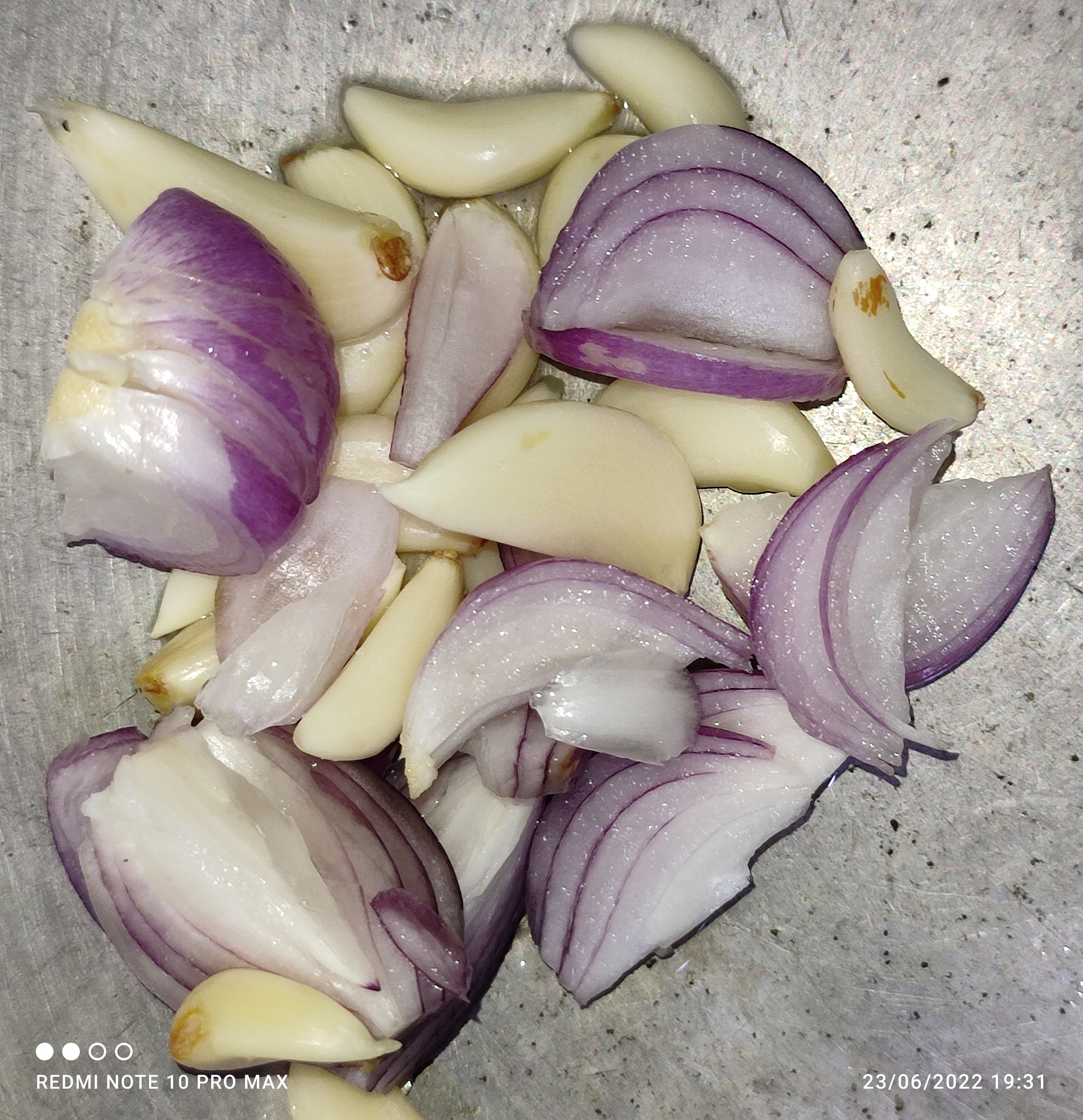 I collected onion and garlic .After removing shells , i chopped onion and garlic.
Step 3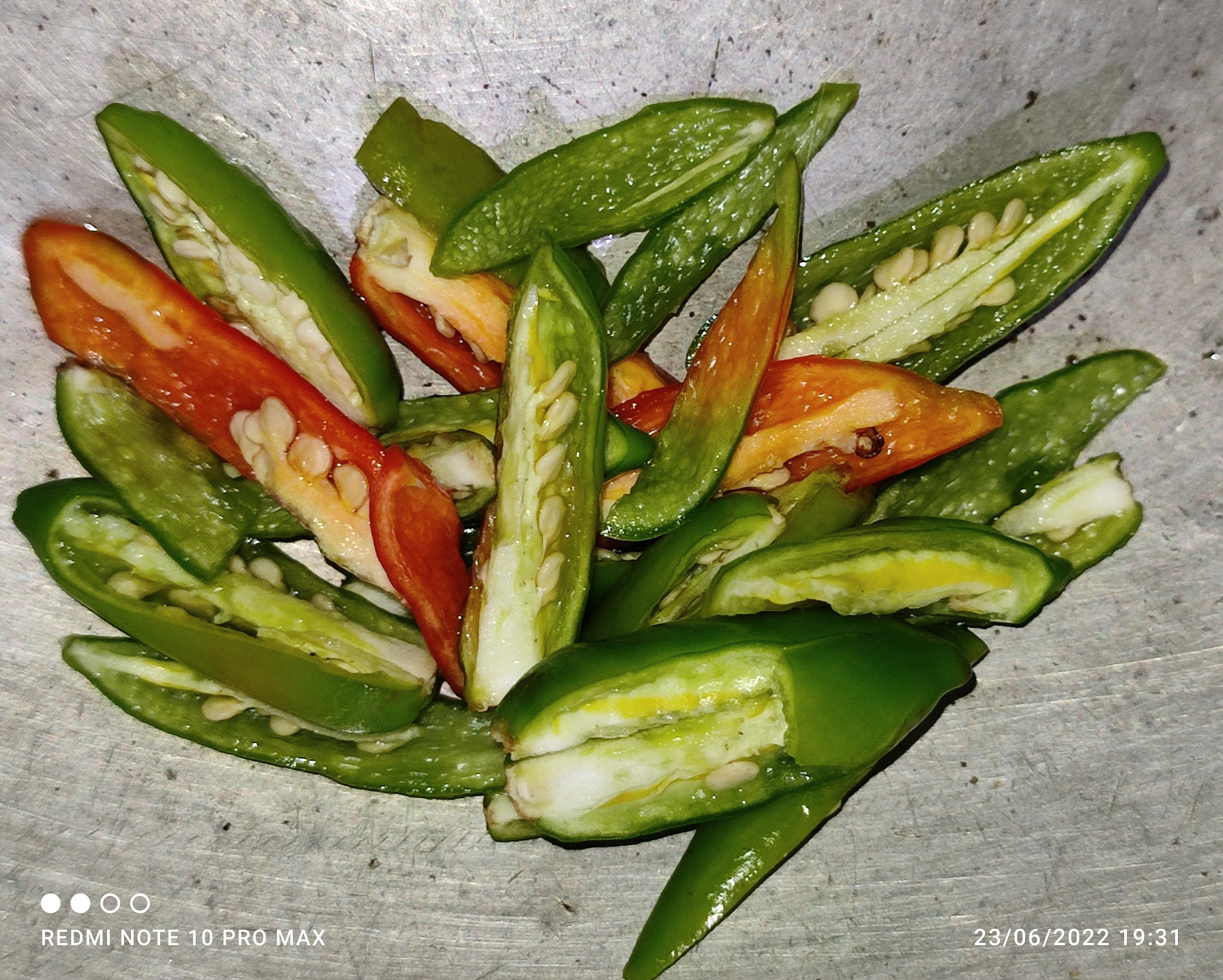 I cut green chilli slicely .and washed it.
Step 4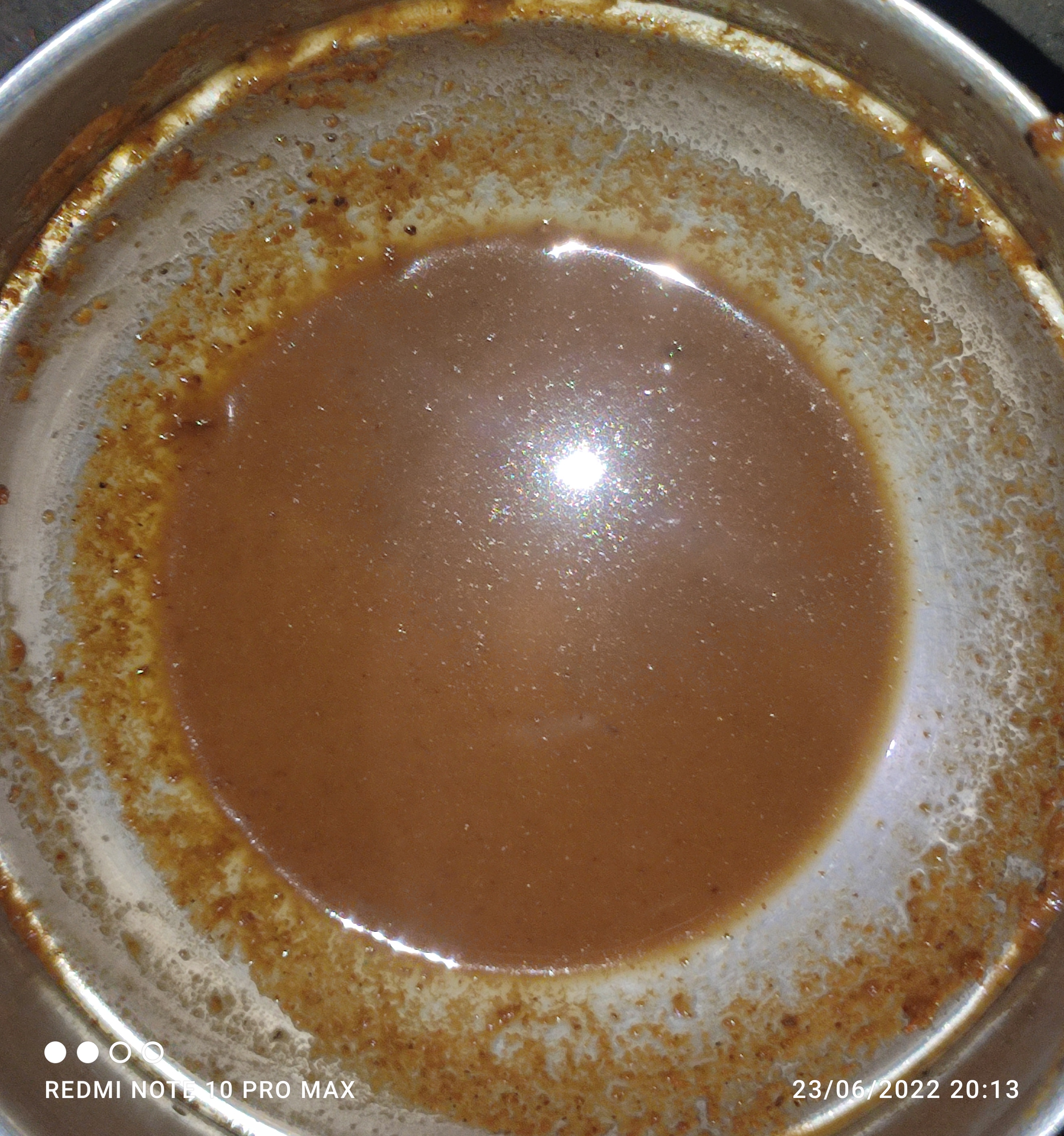 I made garam masala paste.
Step 5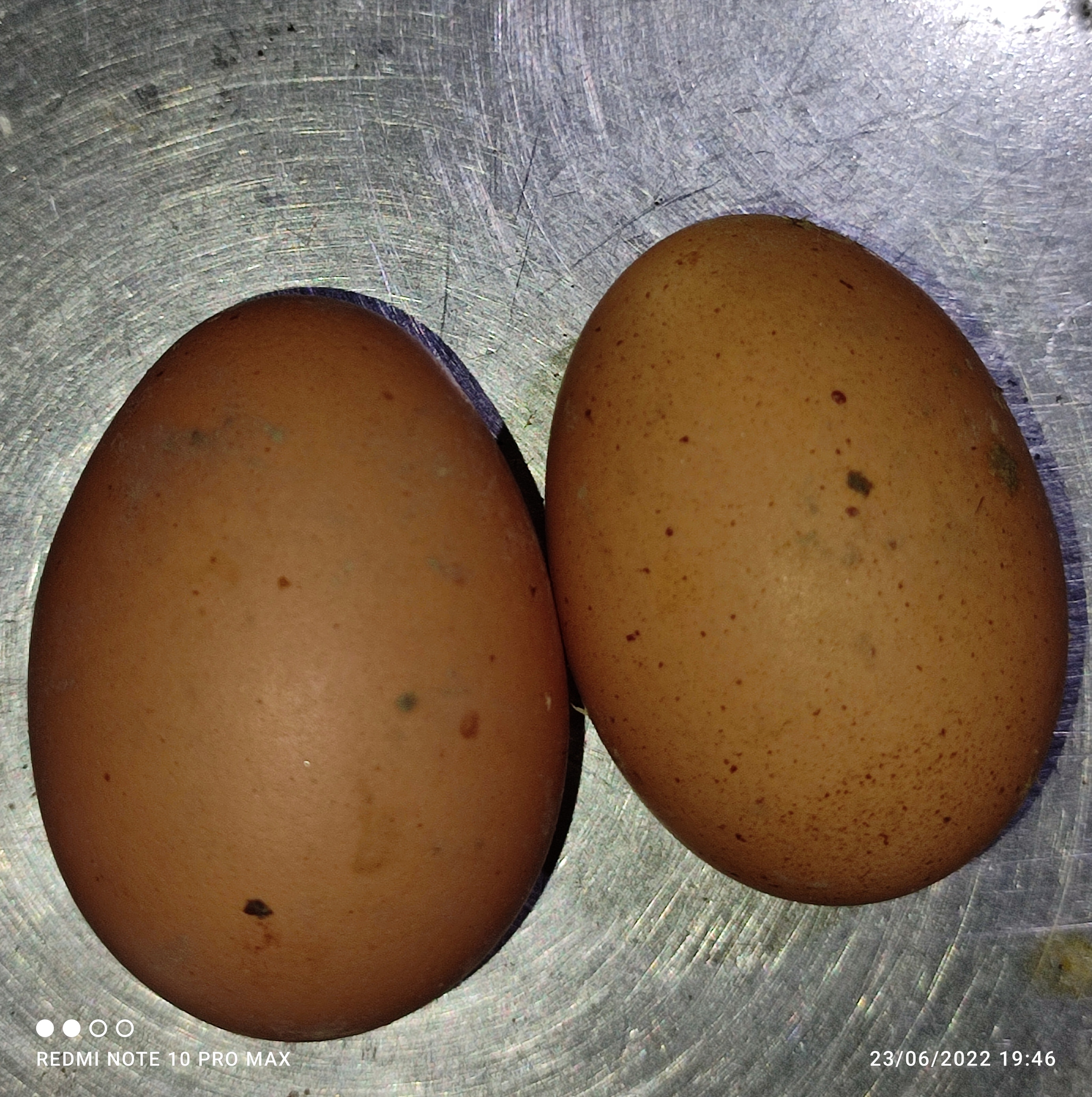 I gathered two pieces of native eggs for making this recipe.
Step 6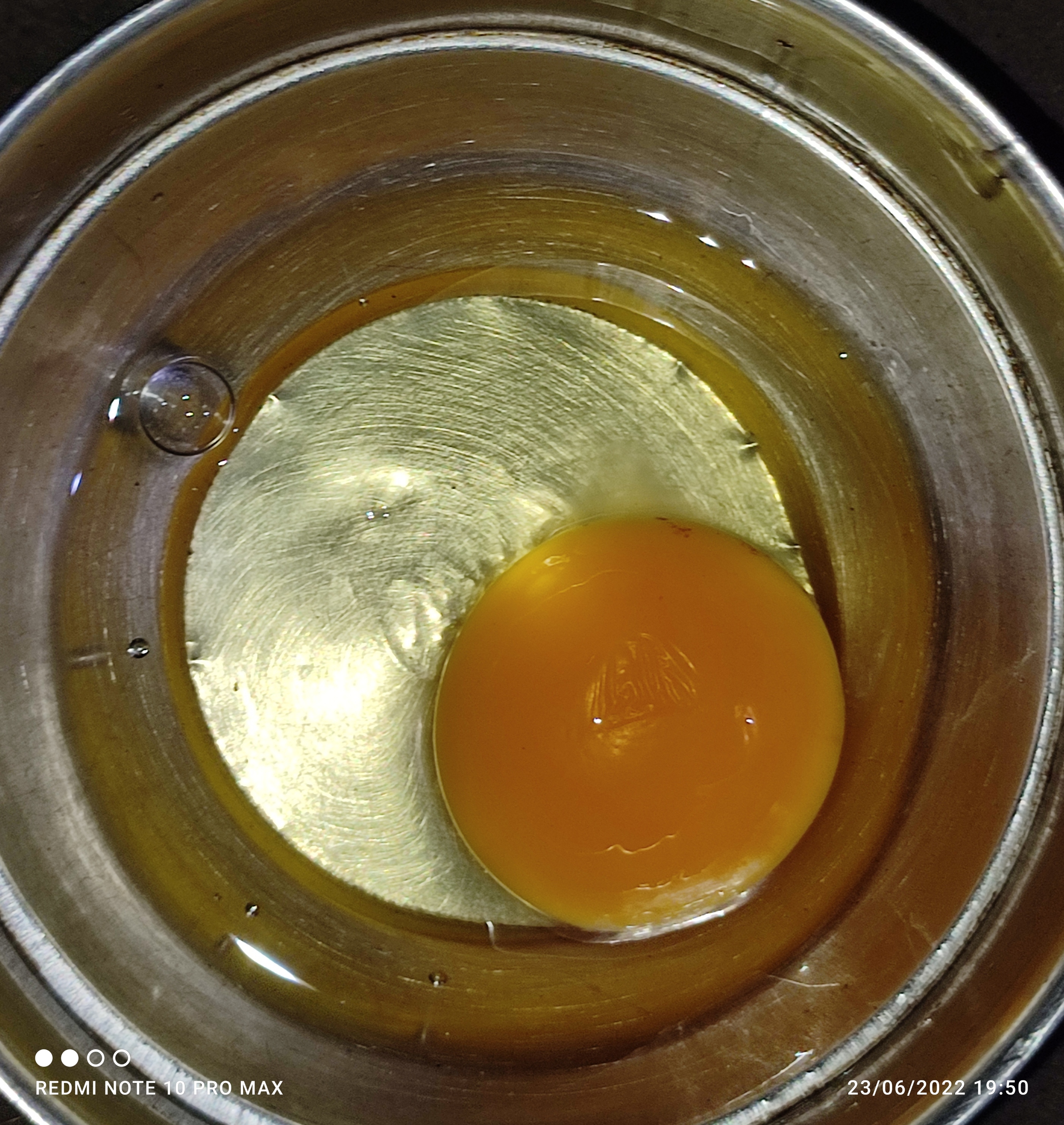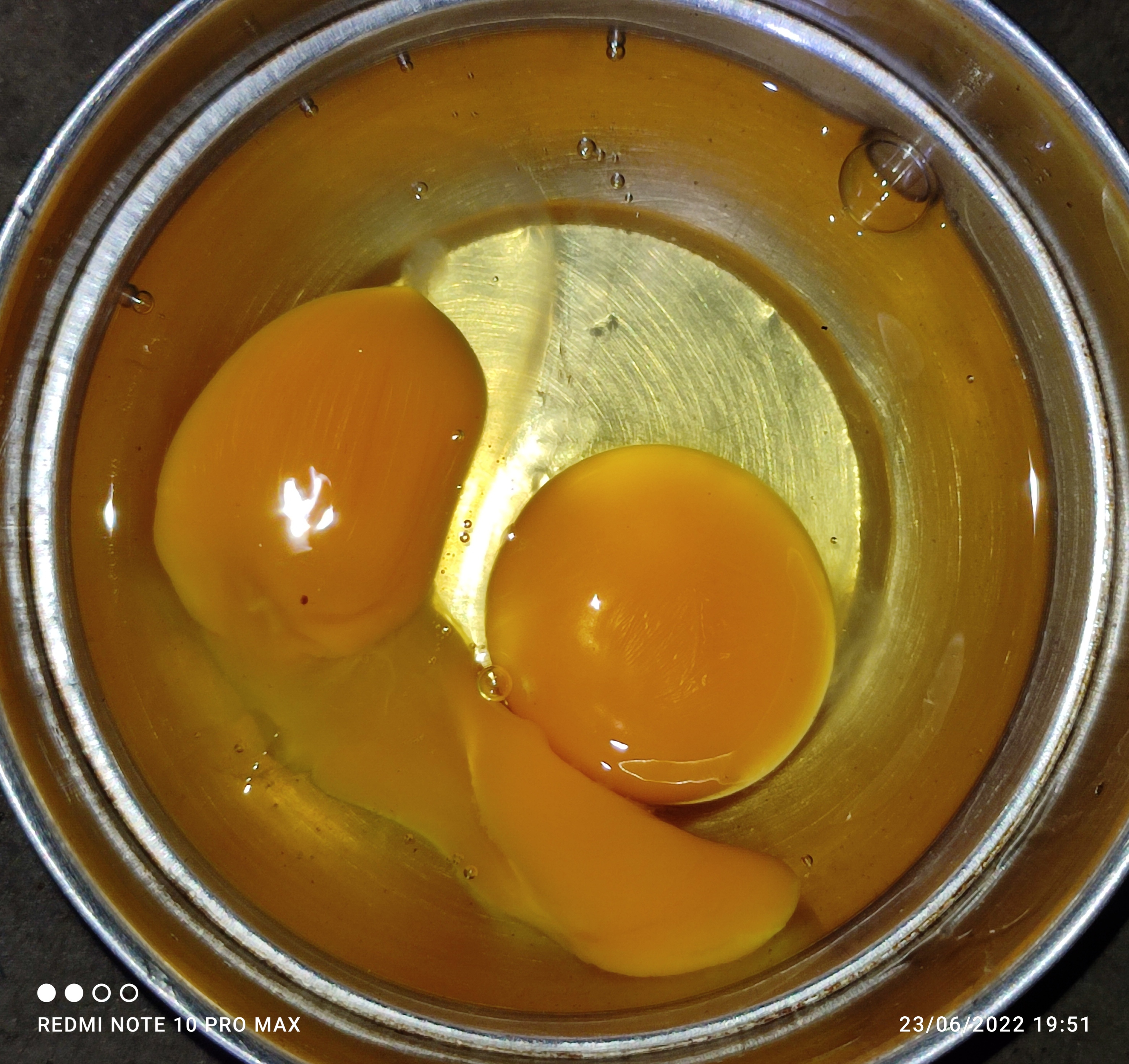 I broke this eggs .After that i collected internal part from eggs.
Step 7
I mixed chopped onion , garlic with eggs as needed .
Step 8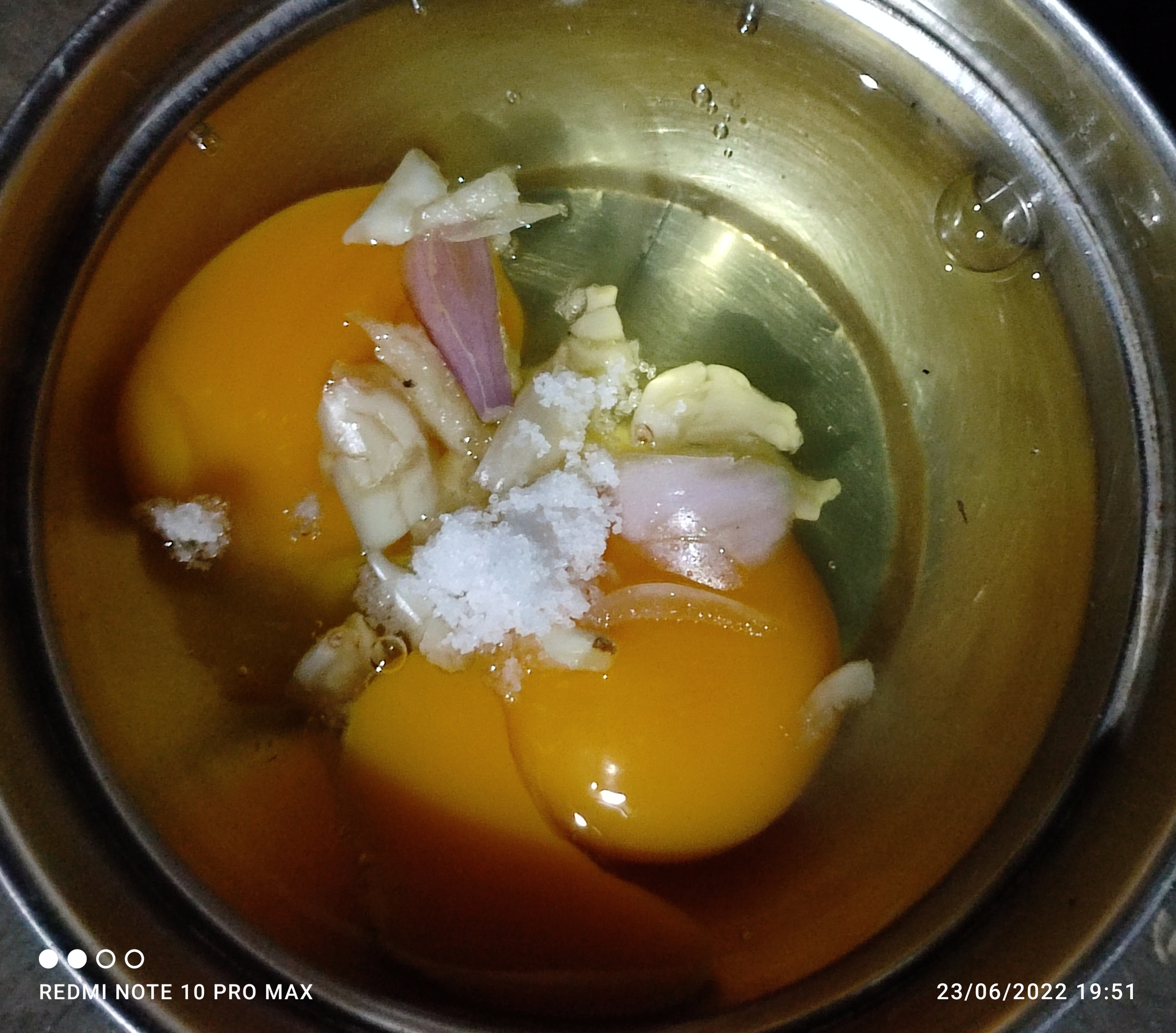 I mixed 1 tablespoons salt with eggs.
Step 9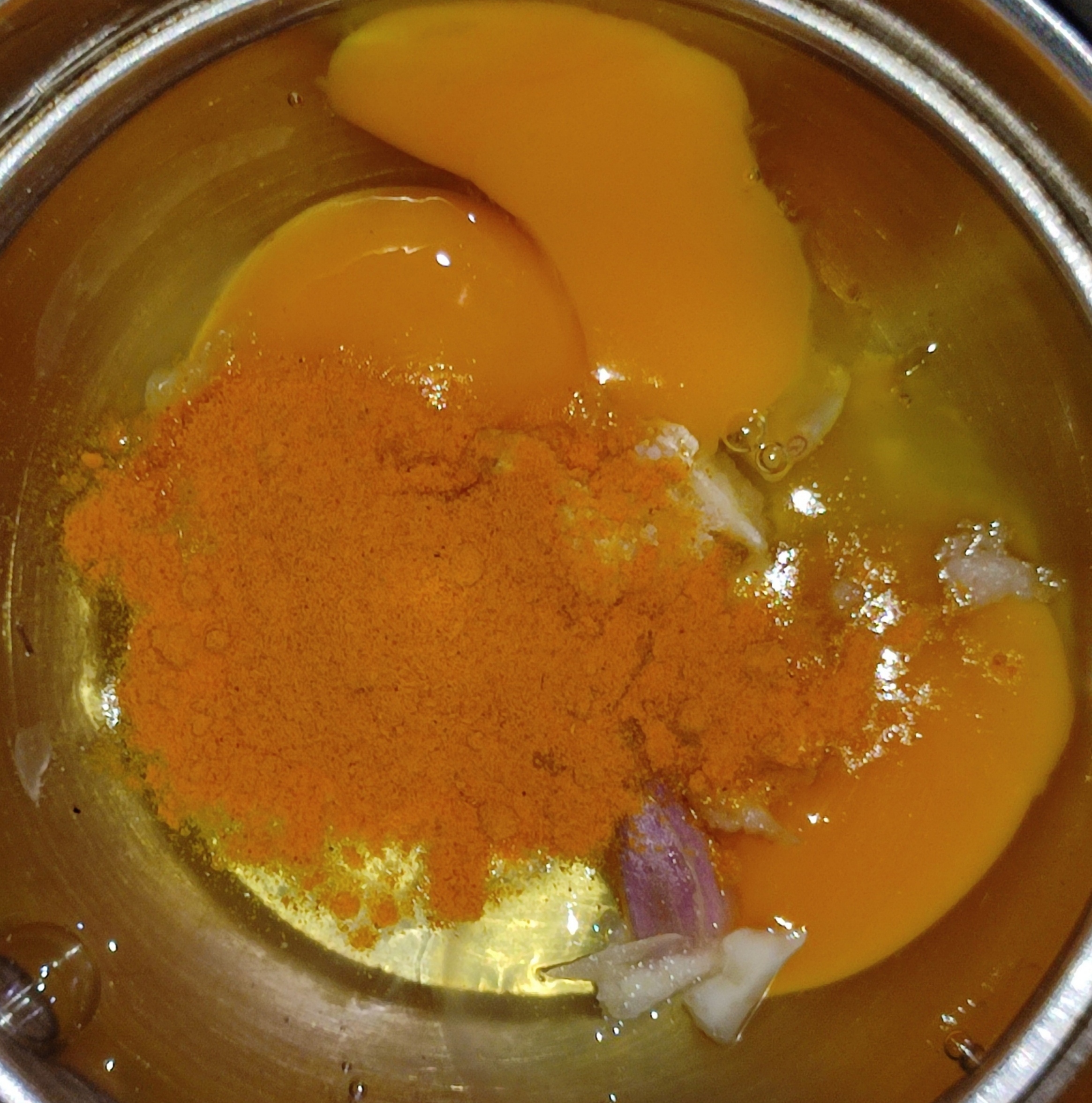 I mixed 1 tablespoons tumaric with eggs .
Step 10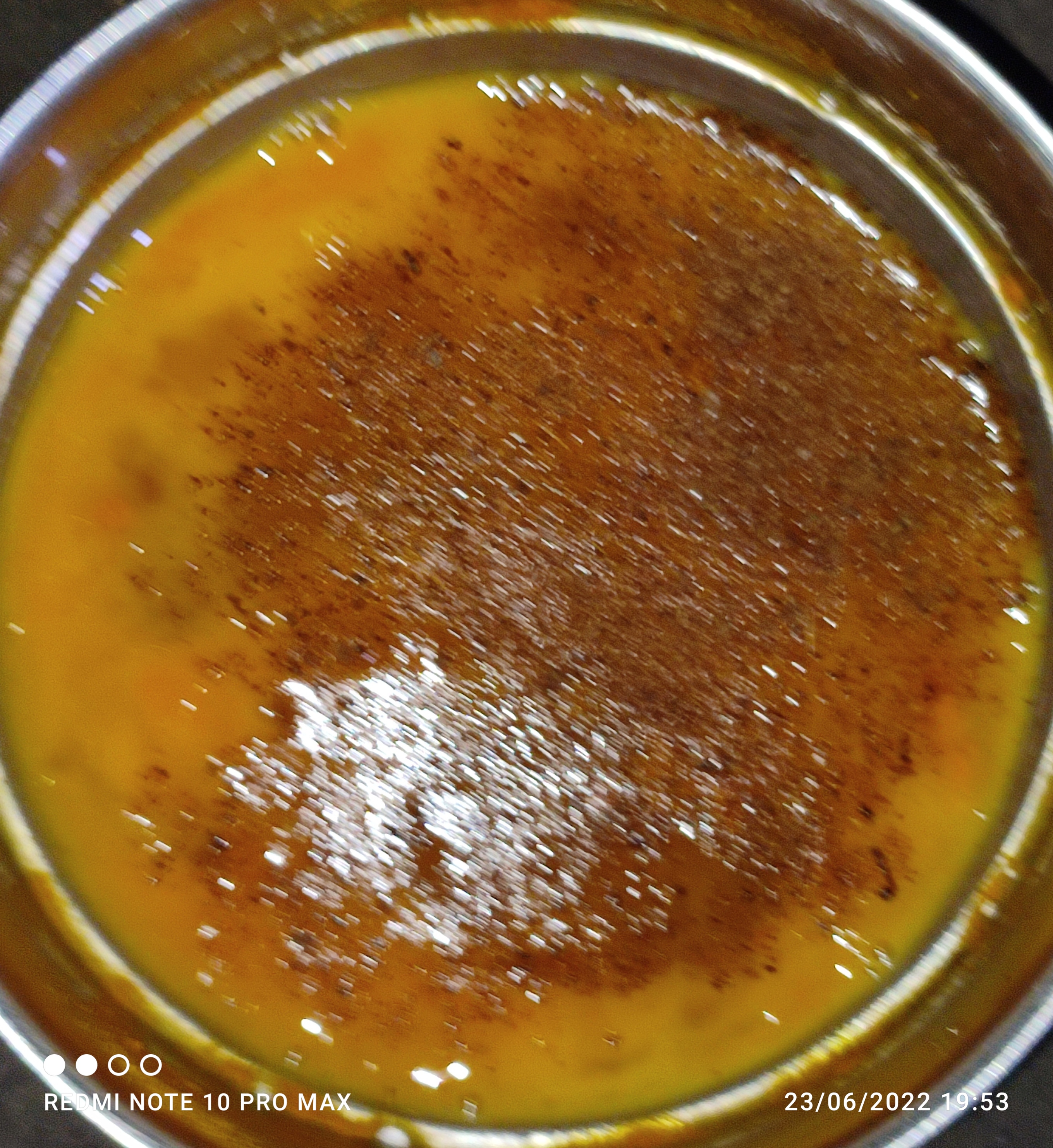 I admixed 1 tablesspoons cumin powder with eggs.
Step 11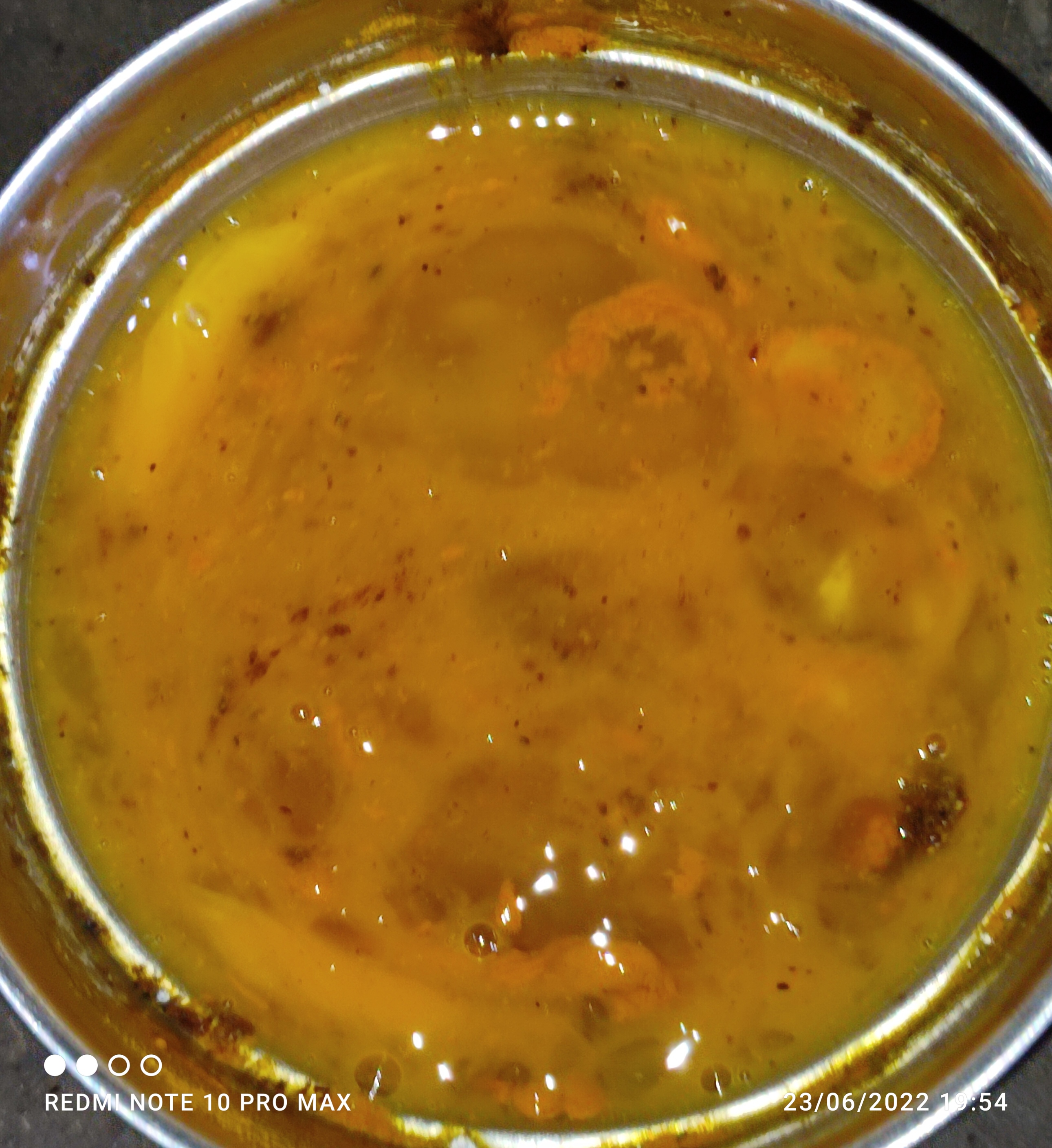 I blended it properly .
Step 12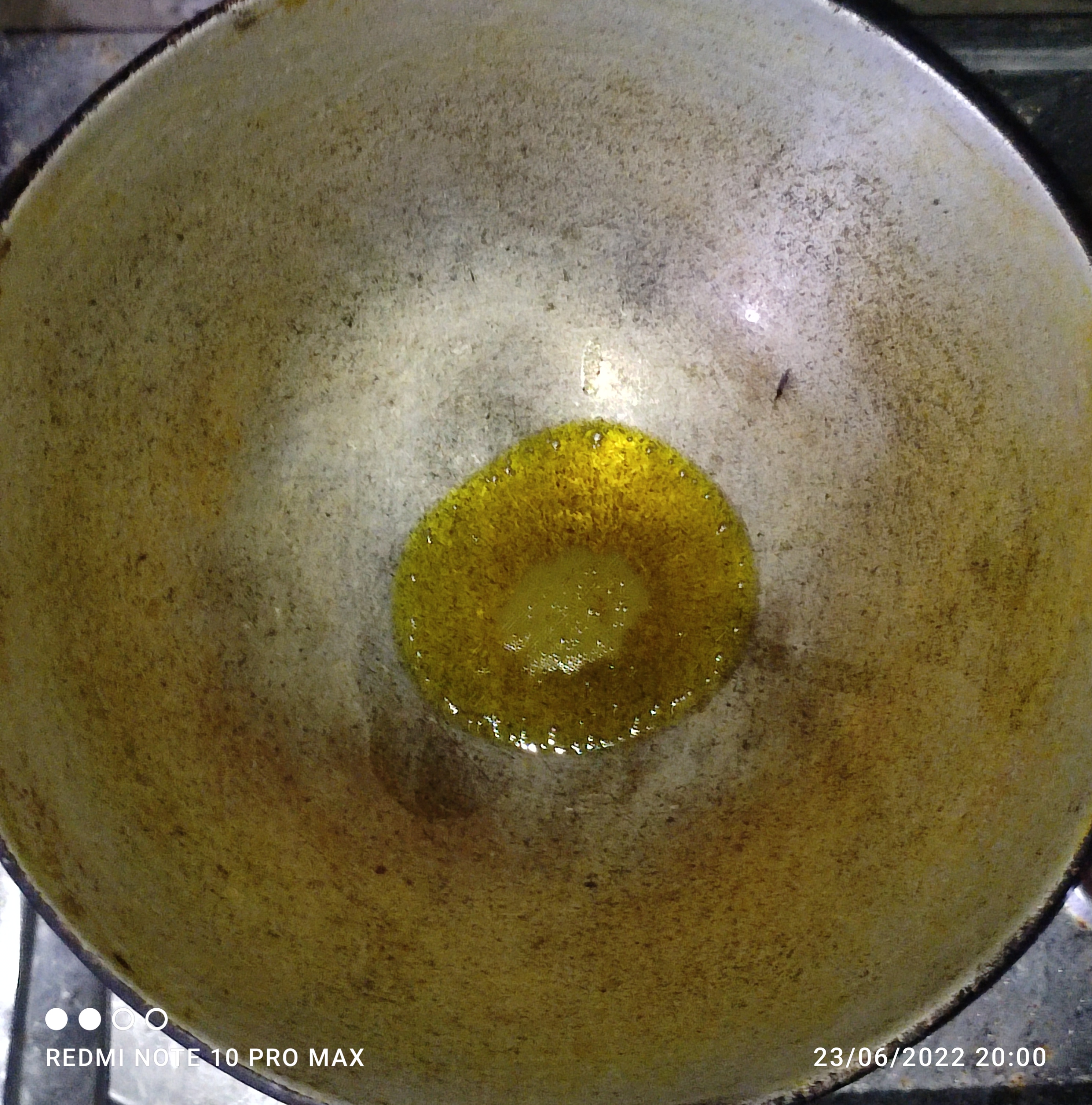 I admixed 50 grams mustrad oil in pan
Step 13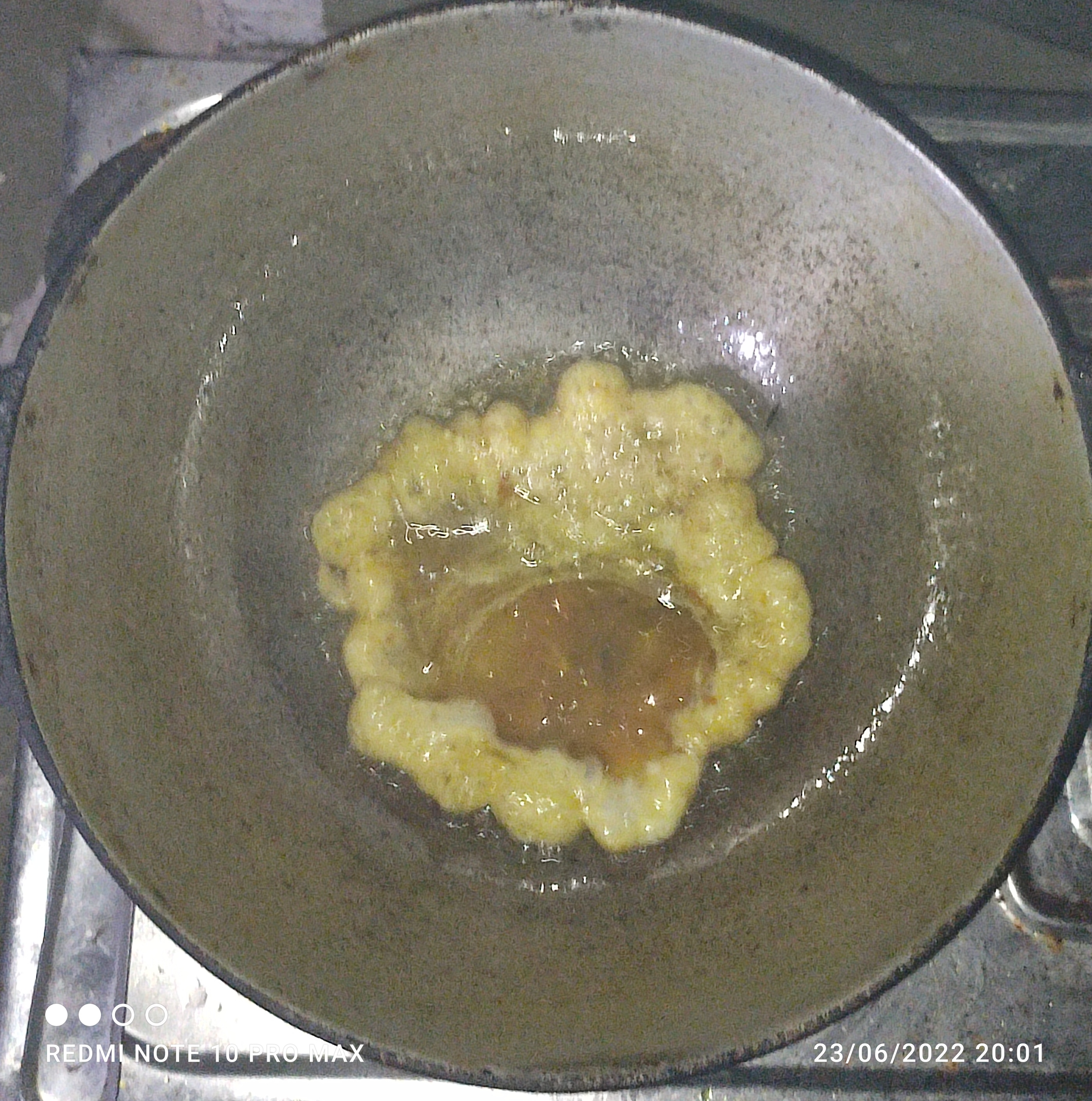 After heating this oil,I mixed eggs with heat oil in pan.
Step 14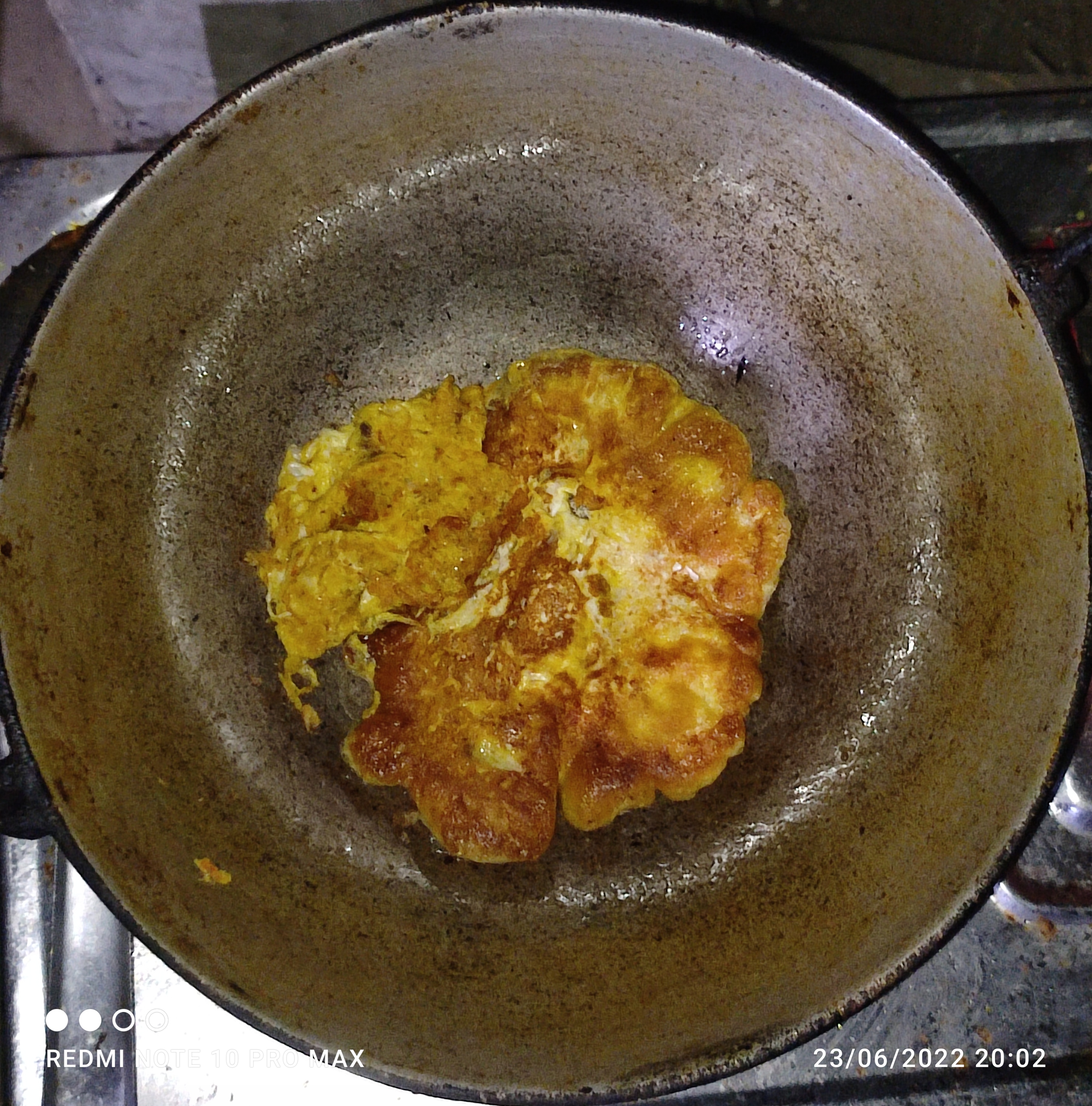 I made egg omlete in pan.
Step 15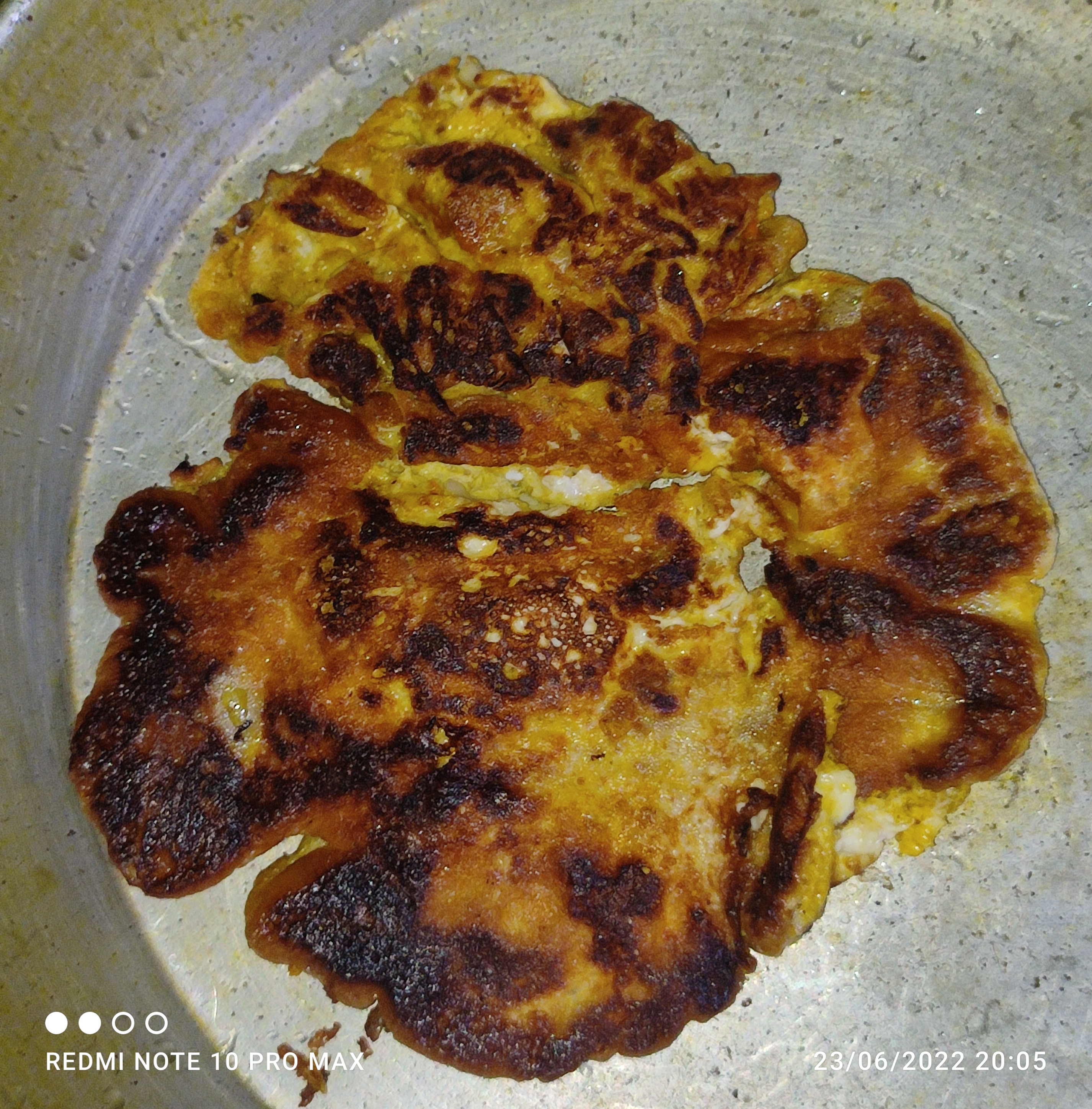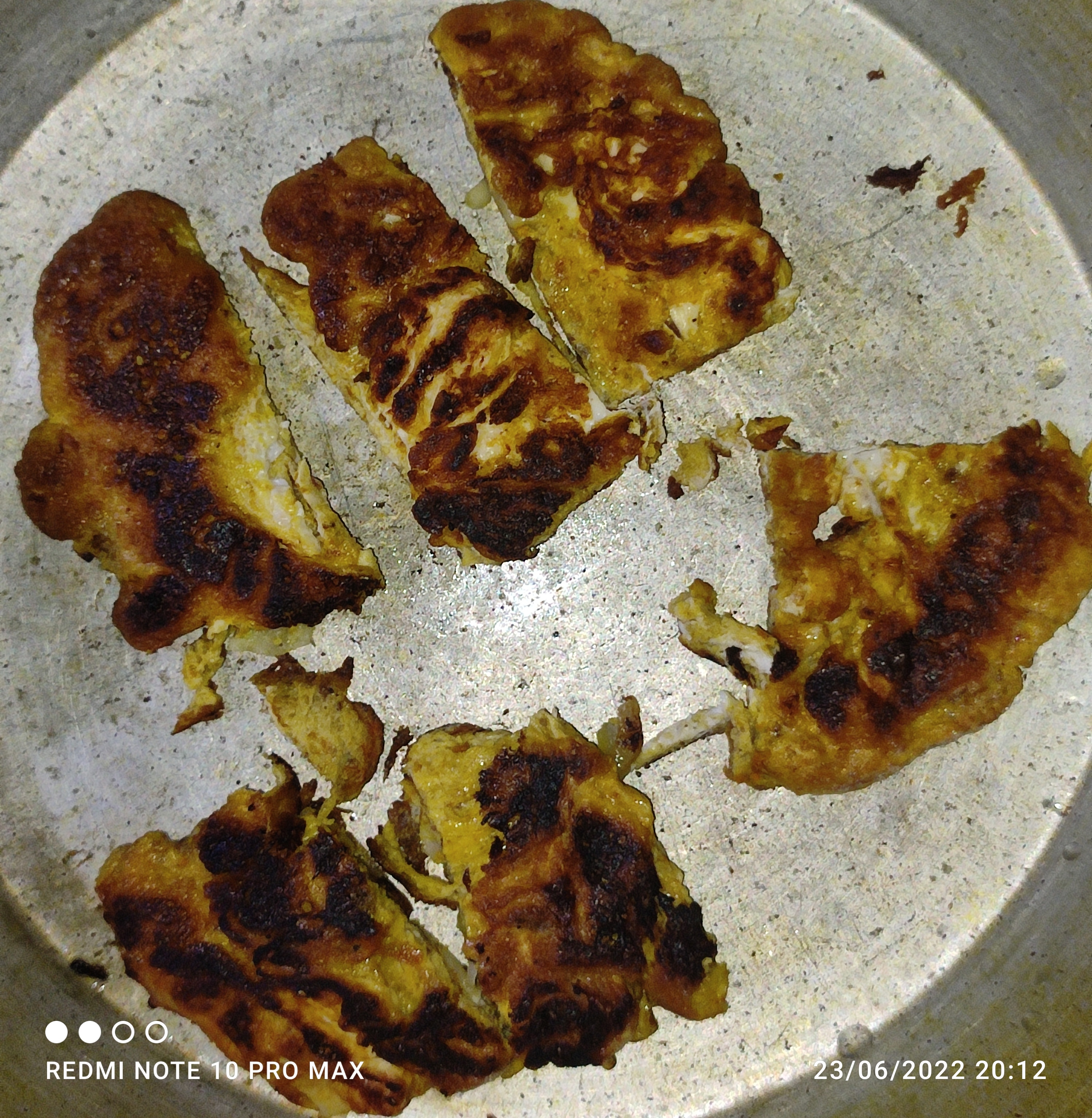 After making this omlete , i picked this egg omlete from pan.I made some pieces.
Step 16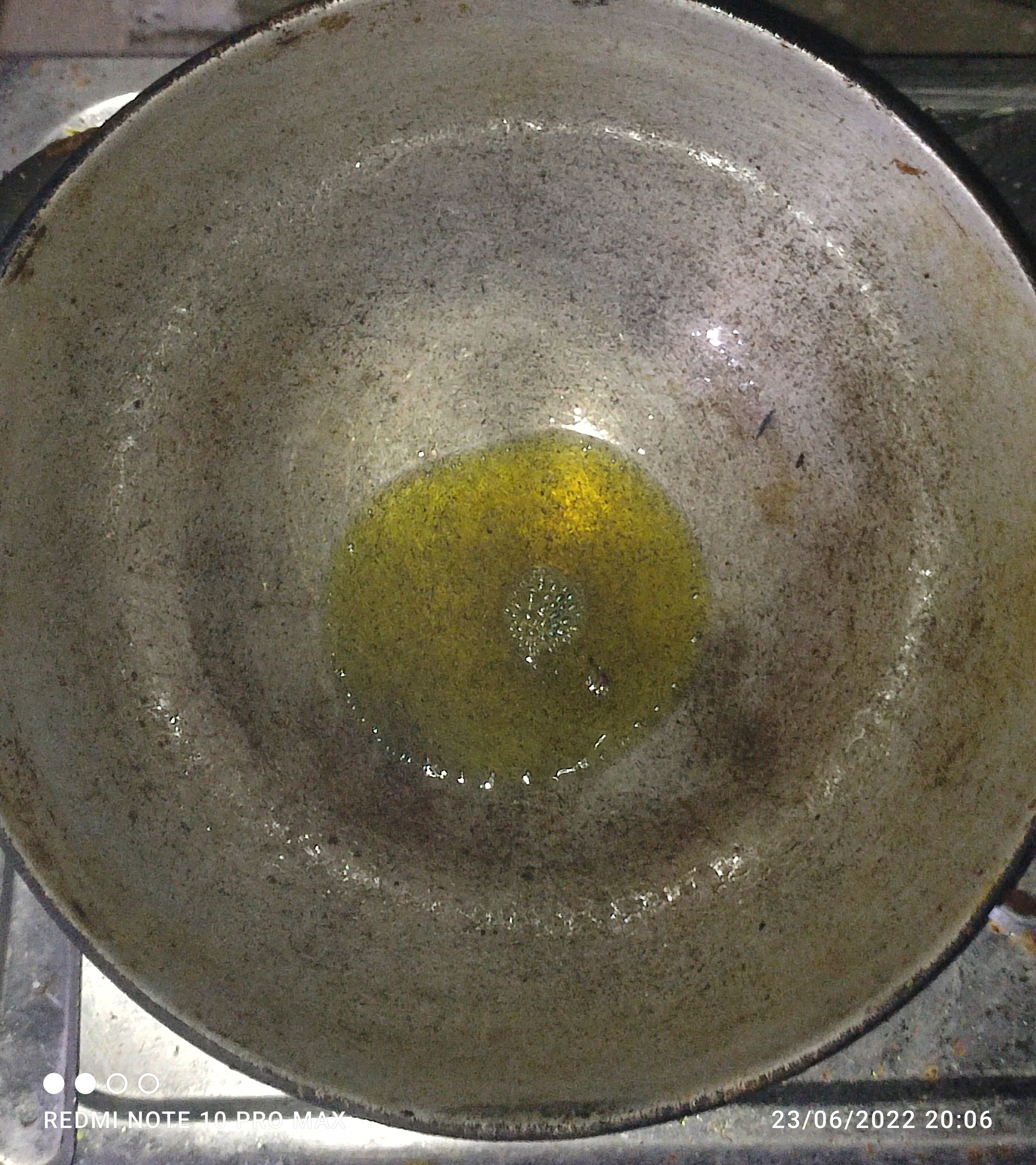 I mixed 50 grams mustrad oil in pan.
Step 17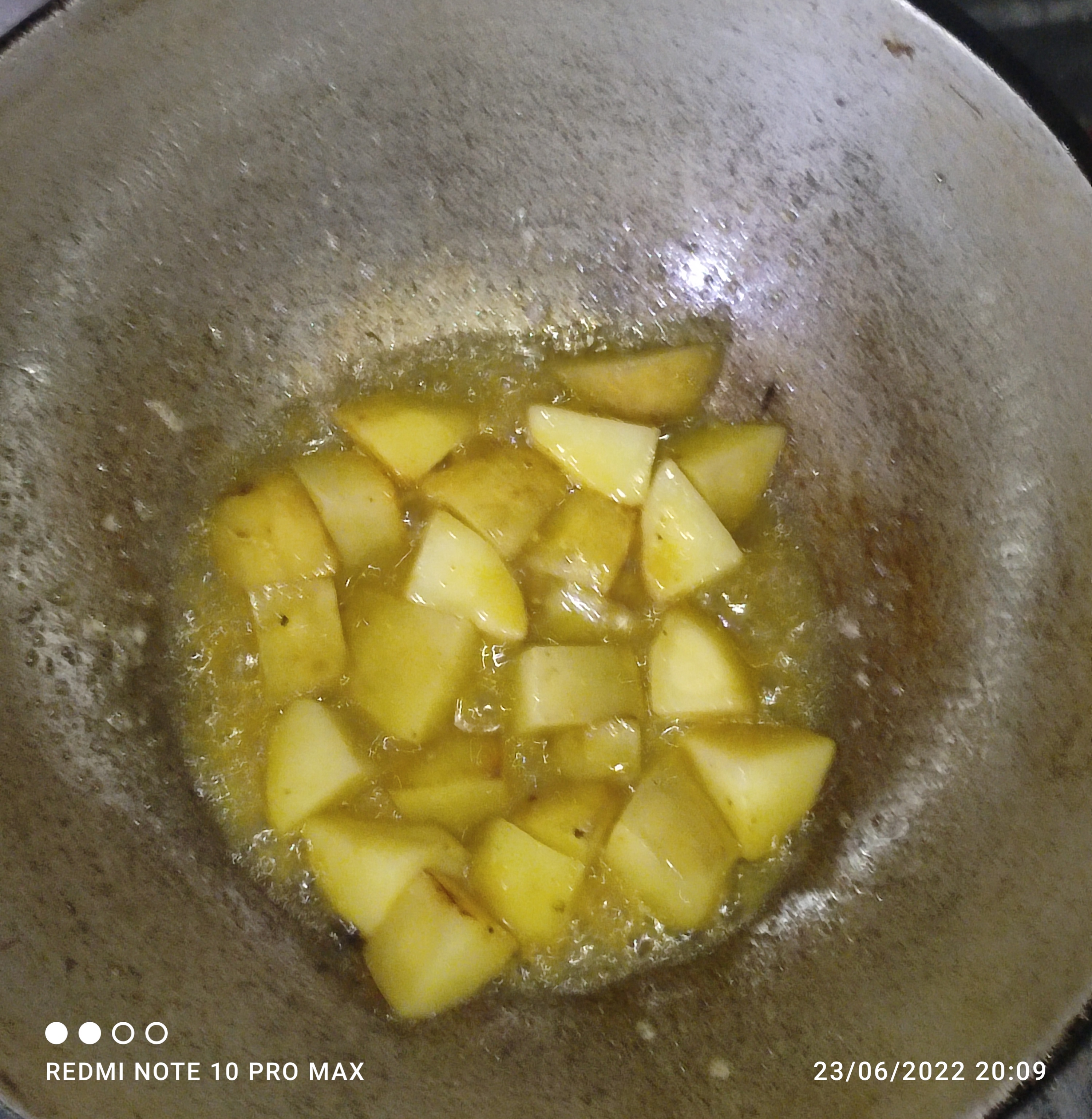 After heating oil , i mixed potatoes with heat oil in pan.
Step 18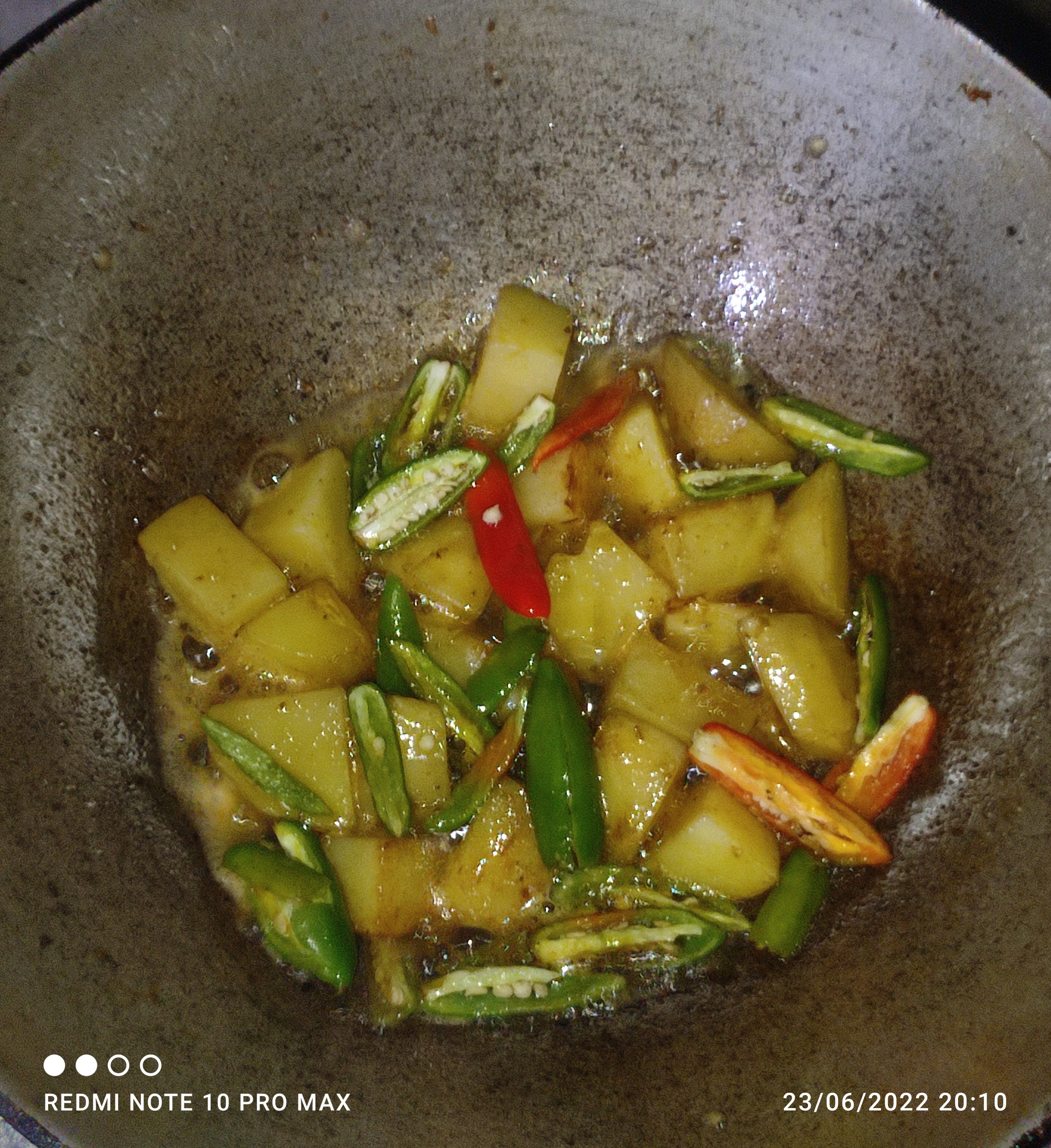 I admixed green chilli with potatoes in pan.
Step 19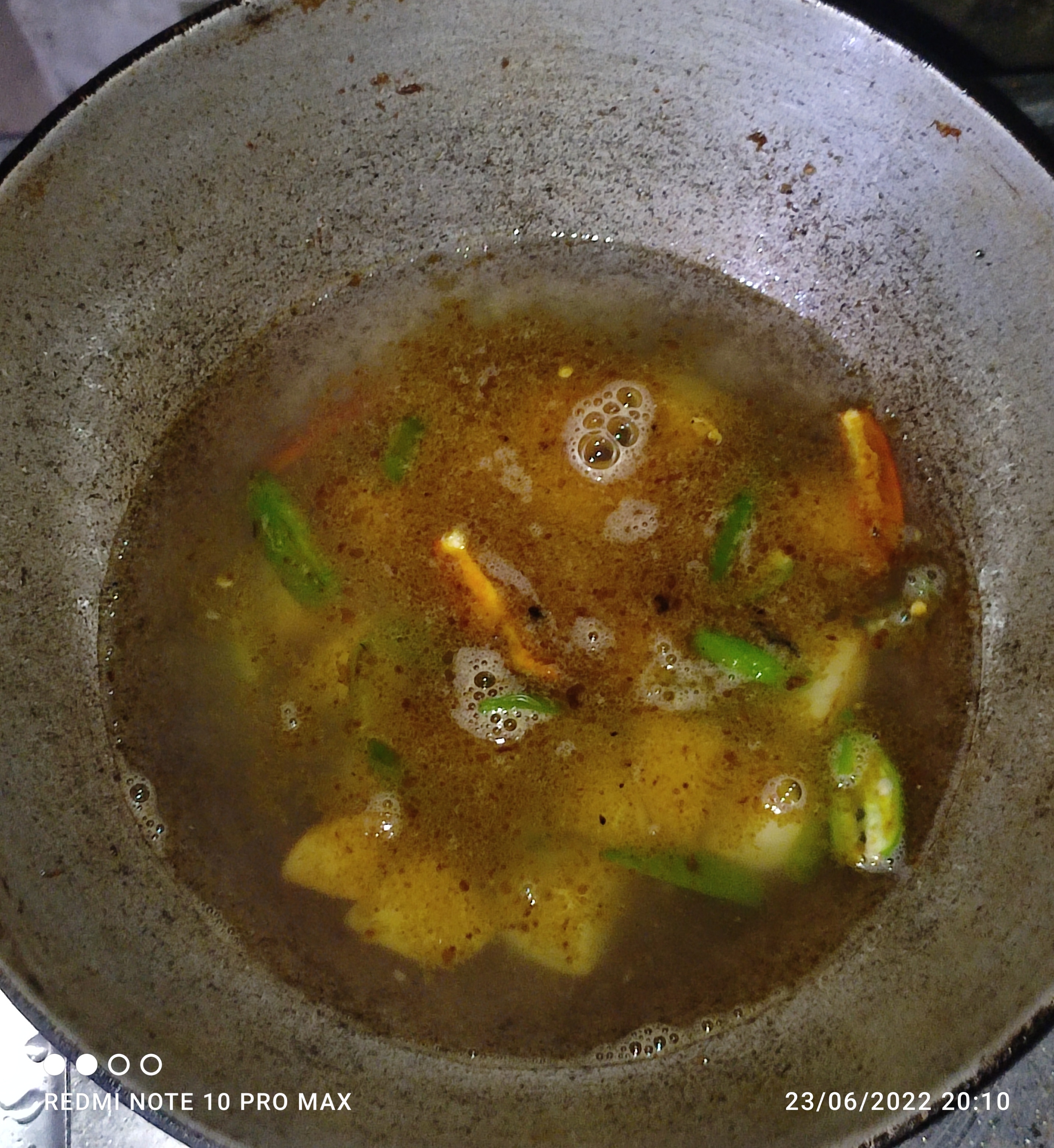 I admixed water as needed in pan.
Step 20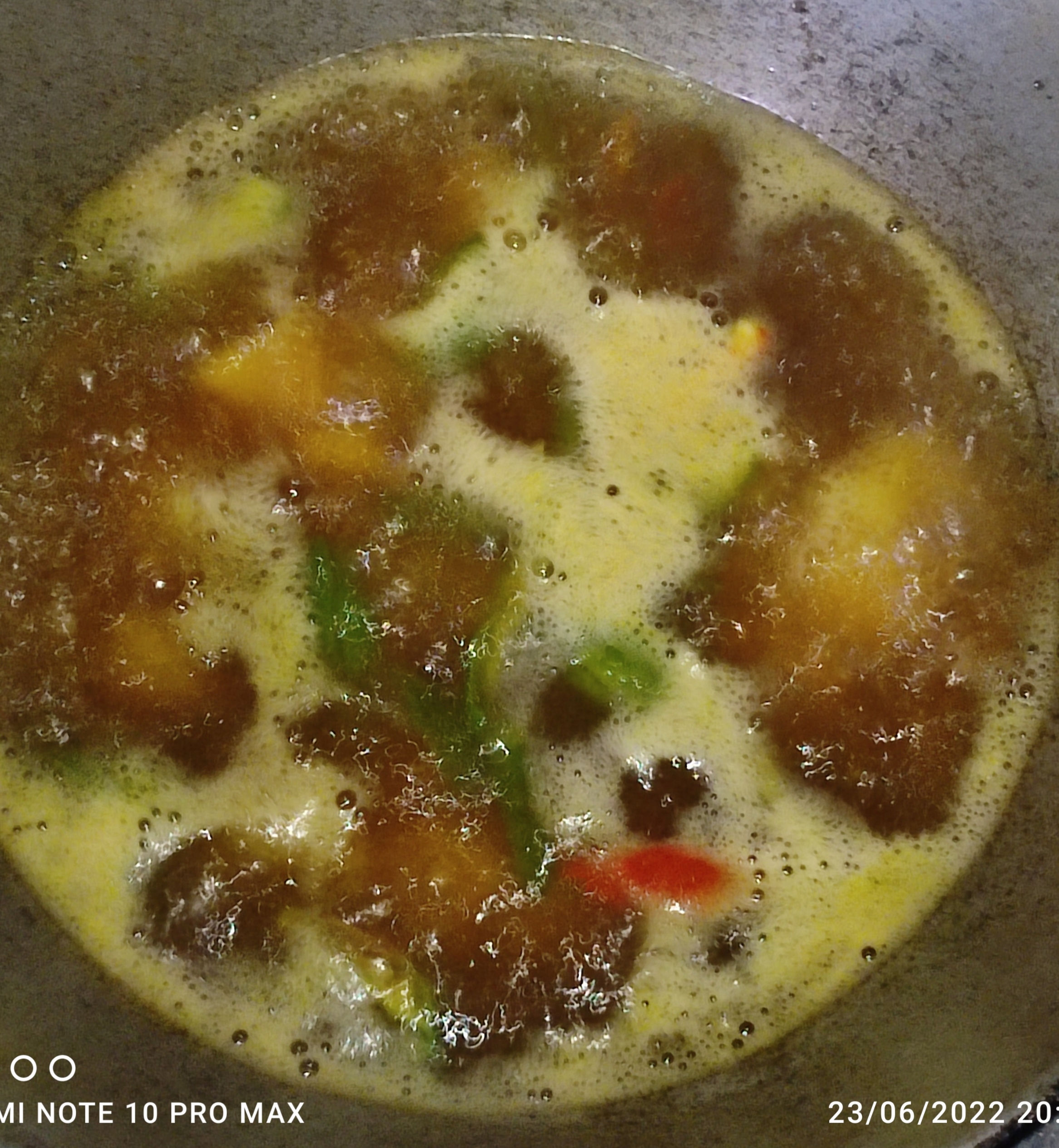 I mixed tumaric and salt in pan .
Step 21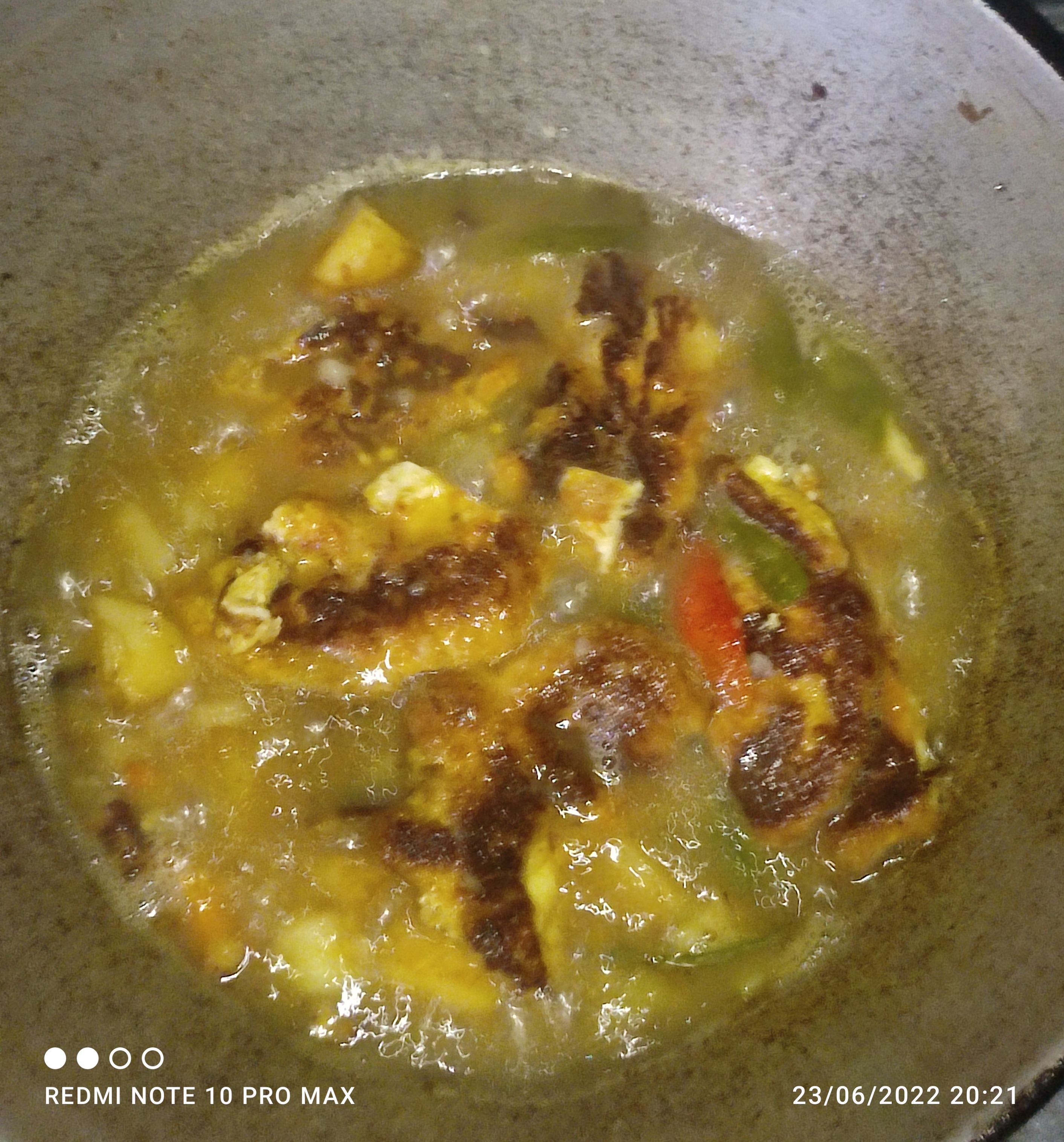 I mixed egg omlete in pan.I boiled this curry 12-13 minutes in pan.
Step 22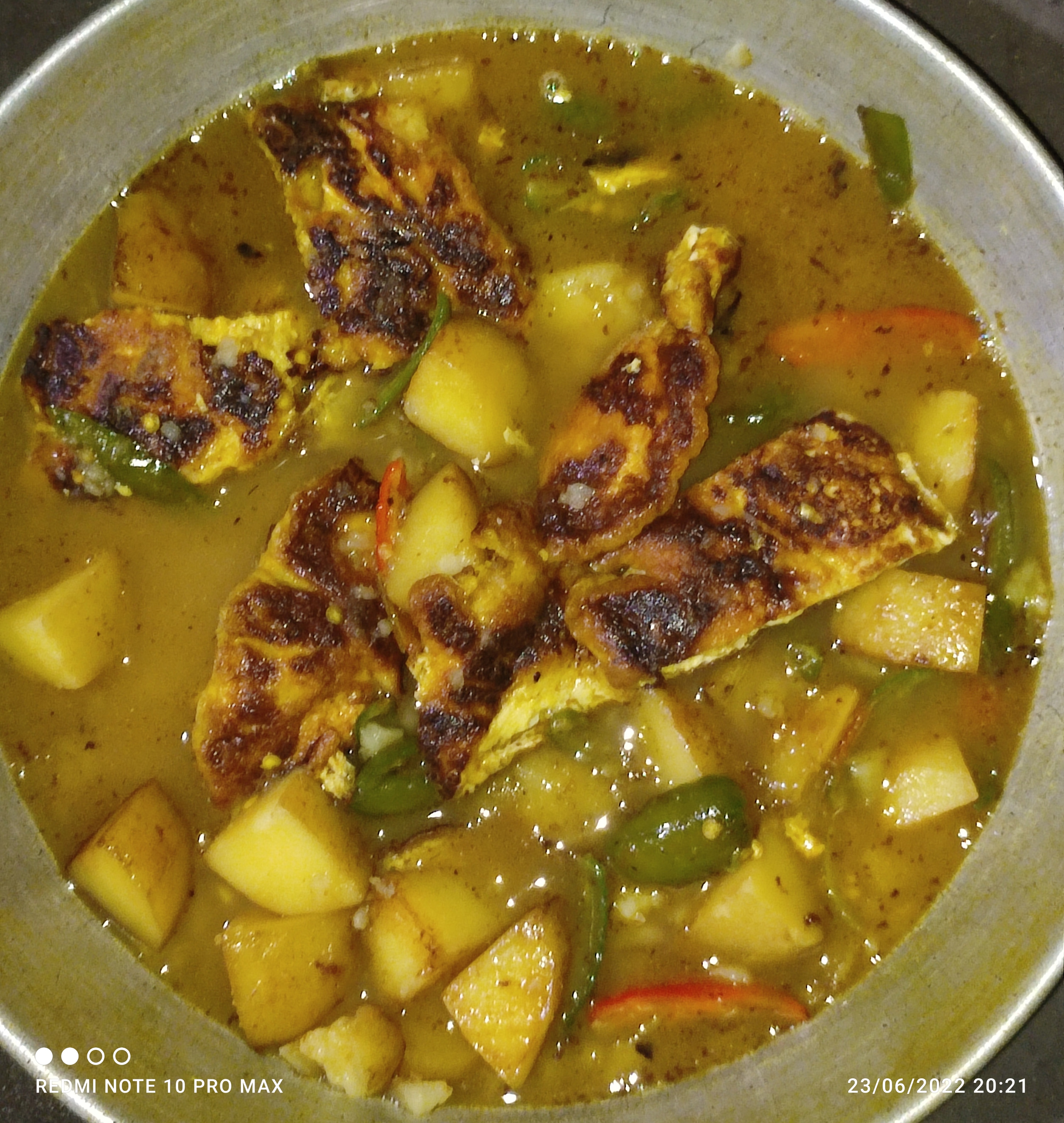 After boiling , i picked up this eggs curry from pan.
Step 23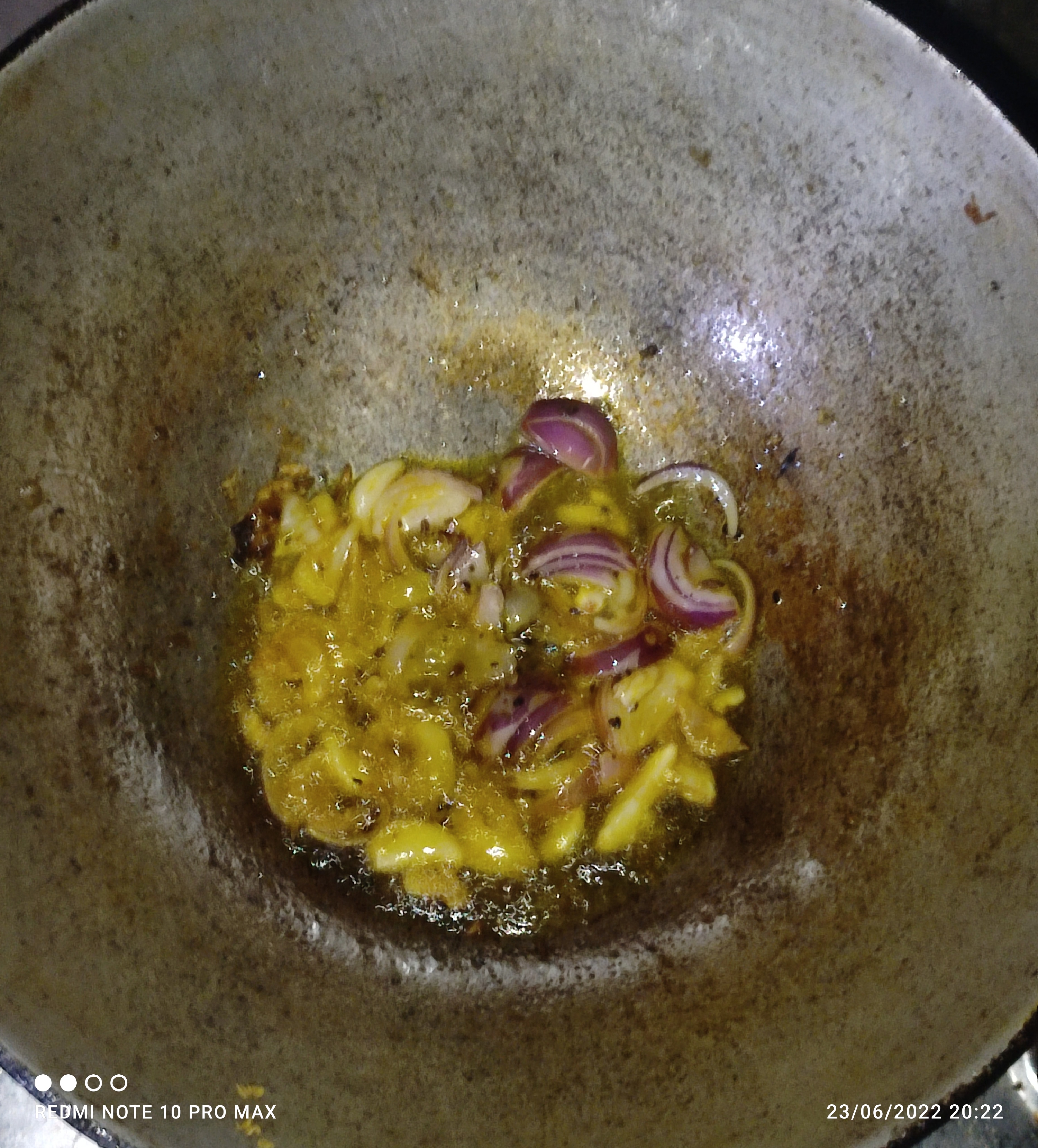 I fried onion garlic with heat mustrad oil in pan.
Step 24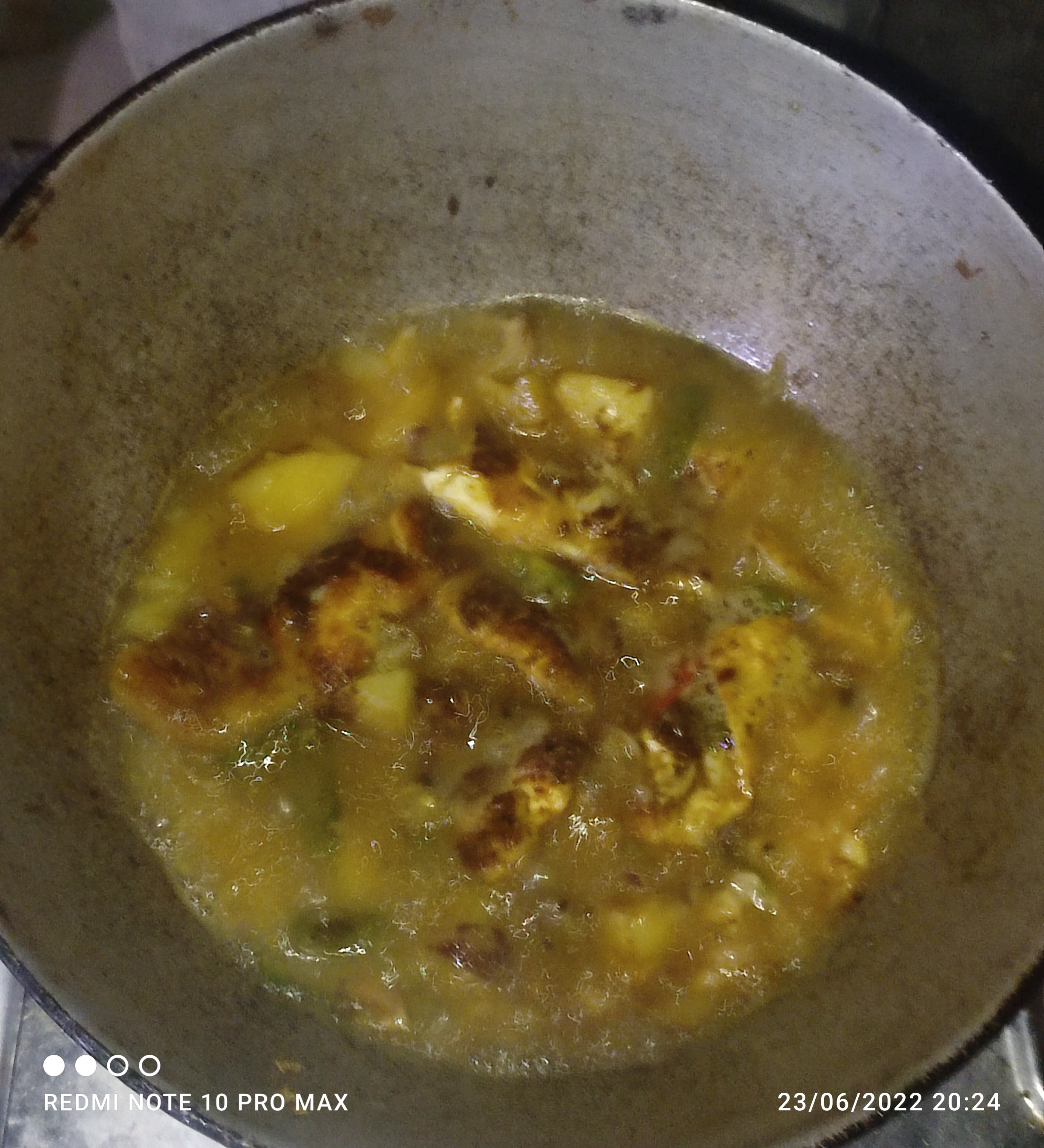 After frying onion , i mixed that egg curry in pan.
Step 25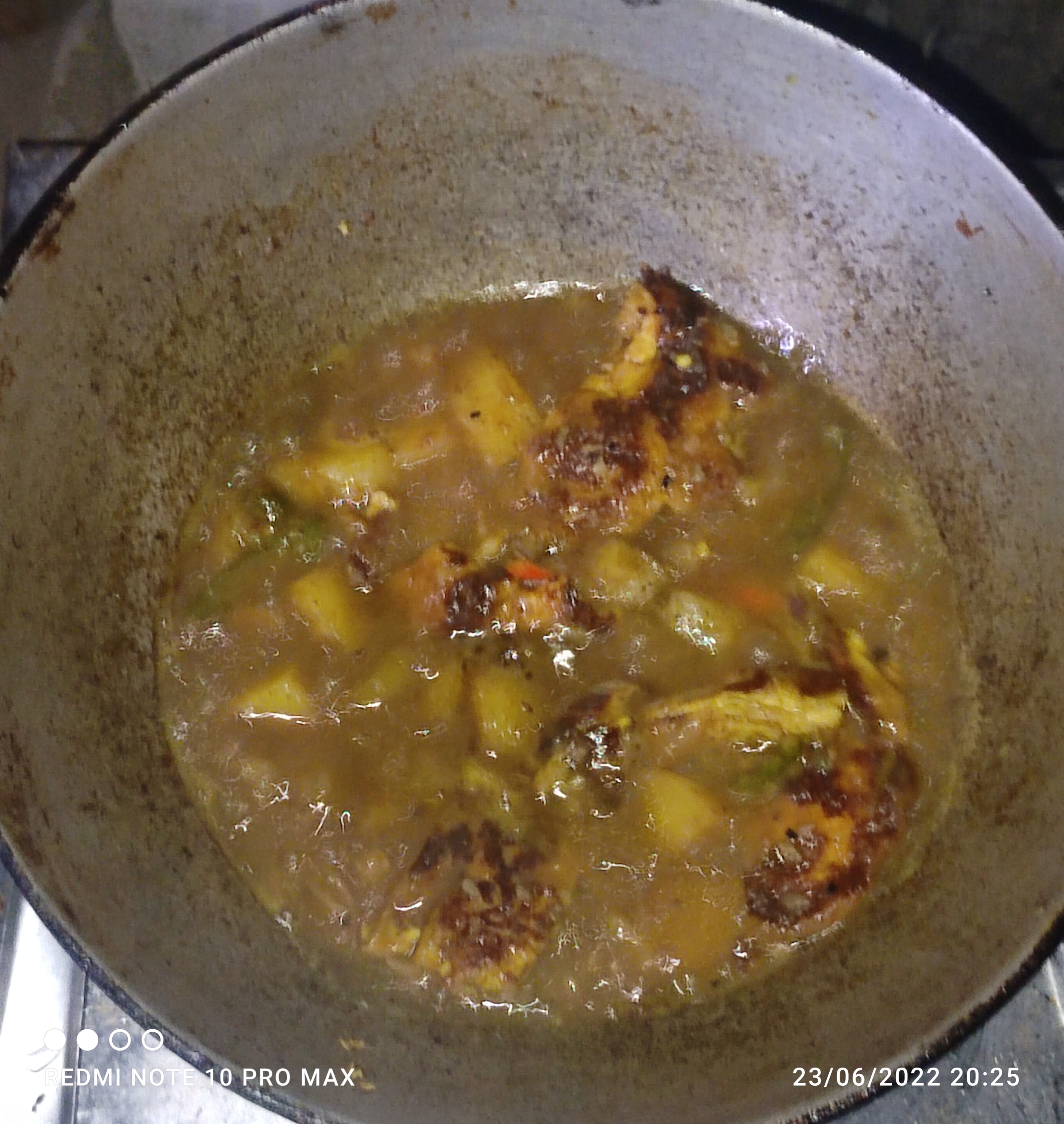 I mixed cumin powder and garam masala paste with egg curry recipe in pan .I boiled this curry 7-8 minutes in pan.
Step 26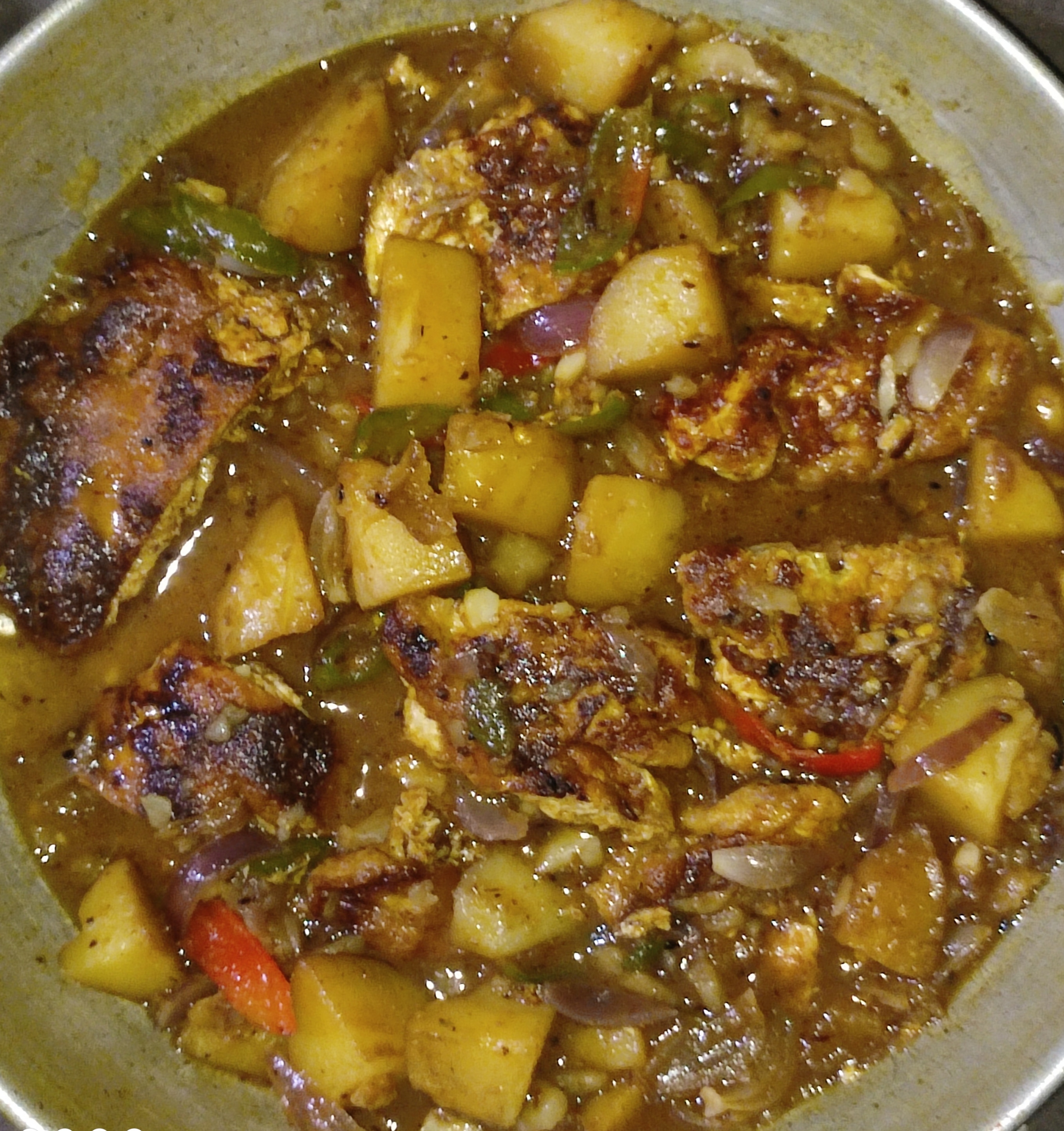 Aftter making this curry , i picked up this curry from pan. I made delicious tasteful native eggs curry recipe with potatoes .
| Device | Redmi note 10 pro max |
| --- | --- |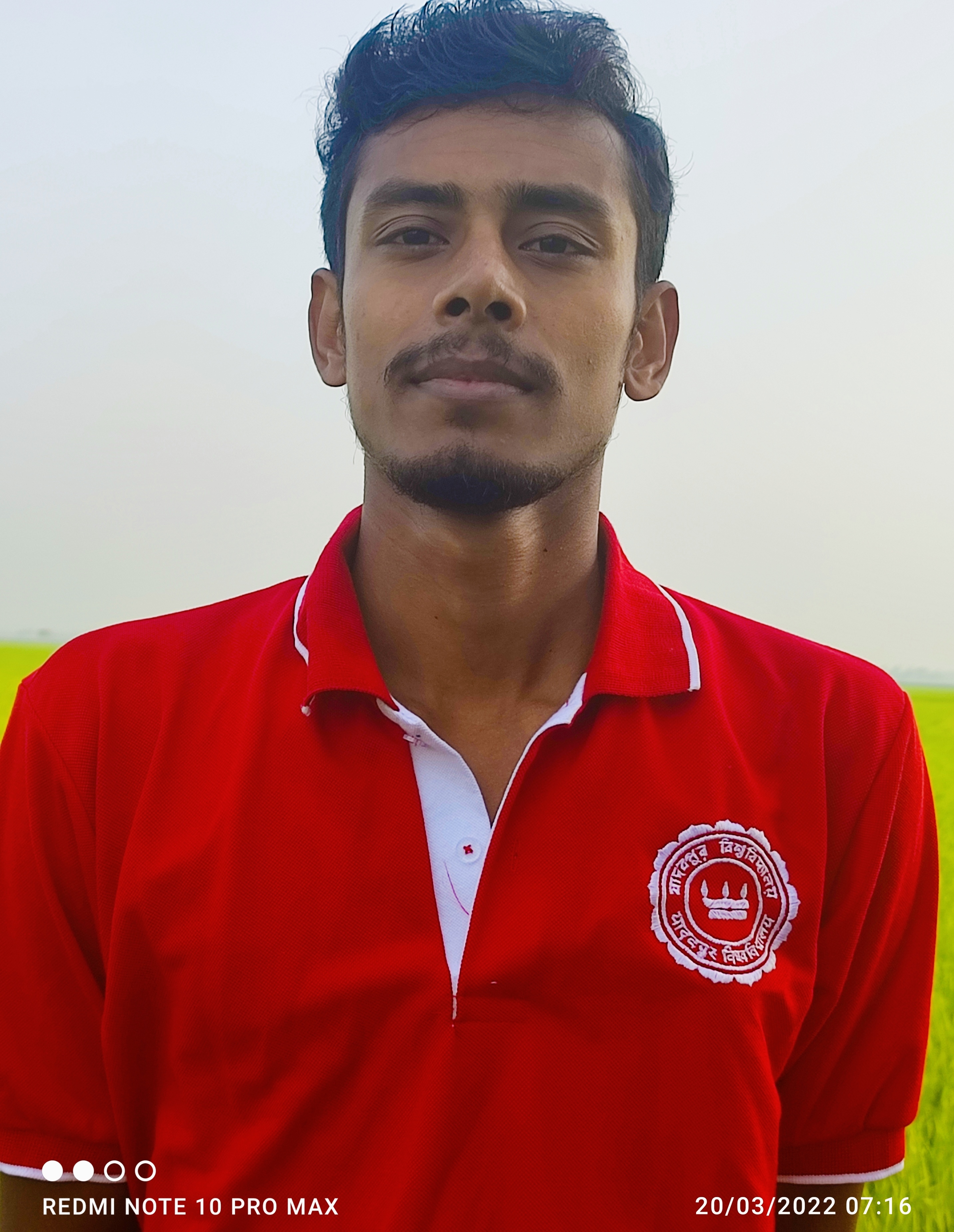 ■My Introduction■
| Profession | Study ( At present I am student of Jadavpur University ) |
| --- | --- |