Ever since the pandemic began, transportation became difficult and so buying foods became a bit taxing. Our car is broken and even if it wasn't no one can drive it because no one here at home has a valid driver's license. The last time I've driven a car was also 7 or 8 years ago. Lol. I would never dare to drive a car without the assistance of a licensed driver. Don't want to hurt our car, don't want to go to jail either. My brother who usually drives the car was stuck in Manila for almost half a year.
Well, at least we're lucky there are people who took opportunity out of the pandemic and had set up delivery services just like on the popular and big cities here in the country. Having the food that you want became a few taps away on the phone.
Me and my brother's birthday are just a day apart and I know it would be very practical to celebrate both birthdays in just one day but we still choose to celebrate it separately because that would mean more foods! Lol. On any occasion, my brother would always have his own set of meal and we have our own.
Since we still have a few leftover foods from my birthday, we decided to only have few for my brother's birthday but those that we already miss. We had halo-halo, buchi, and siopao. If you're a Filipino reading this post, you know which fast food restaurant we bought this from. Haha. While writing this, I realize I've forgotten to buy some chicharap, I miss that too!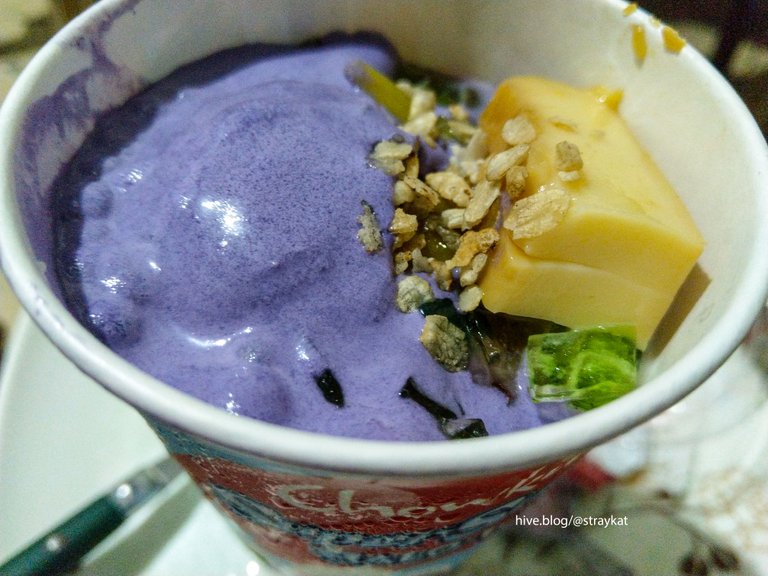 Halo-halo is a favorite cold dessert or snack in the Philippines and is very popular during summer but is also available all throughout the year. This sweet treat is made of shaved ice, milk, tapioca pearls, beans, jellies, jackfruit, coconut meat, rice crisps, ube jam, leche flan, and ube ice cream. Others top the dessert with a barquillos, a cylindrical-shaped biscuit.
Halo-halo is the Filipino counterpart of the Japanese Kakigori. Actually, the halo-halo was inspired by the Japanese dessert. I read an article about it before but I guess this one explains it well too:
Japanese origins of the Philippine 'halo-halo'
We bought the largest size for each of us and it was difficult for me to consume mine. However, I noticed that the serving of the toppings are still the same with the amount they put on the smaller sizes. I think the large size only has more shaved ice. There's no ube jam and coconut meat included too.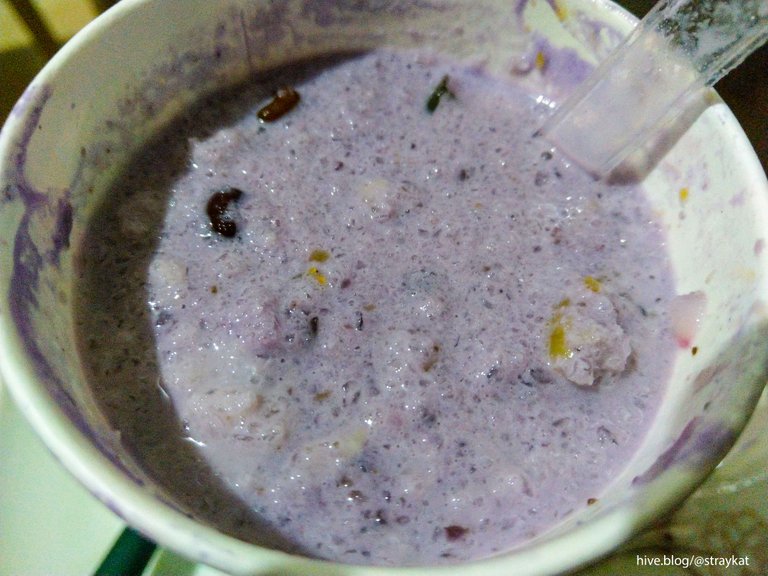 I ate the halo-halo last and so the ice cream had already almost melted that it has covered most of the toppings. Halo-halo is eaten by mixing all the ingredients together first. Don't eat all the ingredients on top or you'll be left with nothing but shaved ice and some milk! Lol.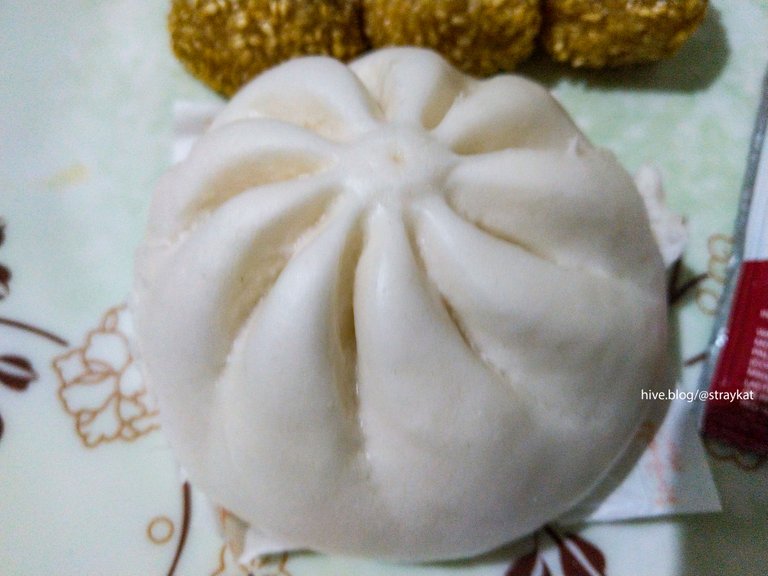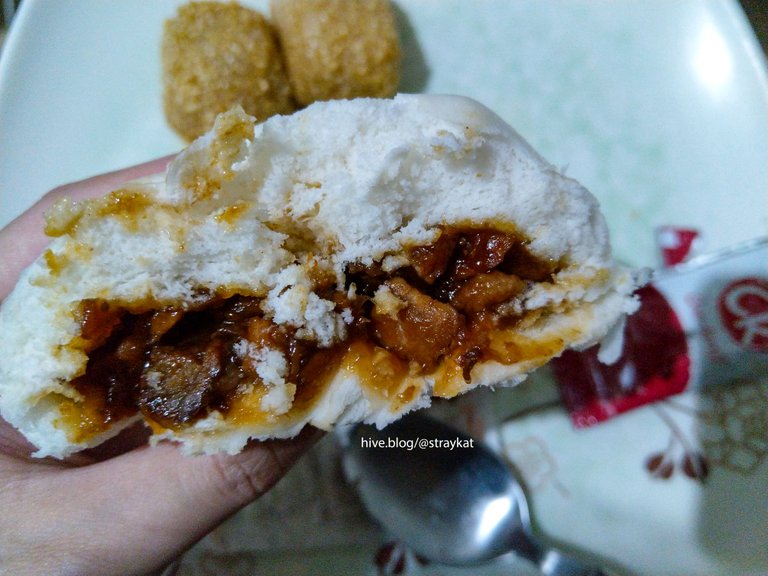 Next is the siopao. I believe siopao was influenced by the Chinese. This one we got is the asado siopao. Our original order was bola-bola siopao but the delivery man called and told that only the asado is currently available so we have no choice. Siopao is a steamed bun with usually pork meat inside. It tastes best with a sweet sauce.
There are rumors that the meat used in siopao is a meat of a cat but I think that is just told to troll kids. When I was little, I didn't want to eat siopao from unpopular restaurants and food stalls because I'm afraid they could be using cat meat as ingredient. Lol.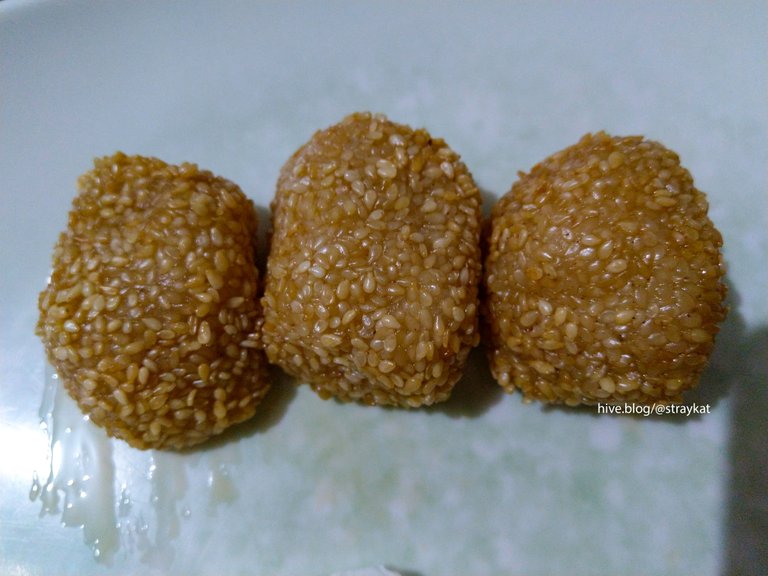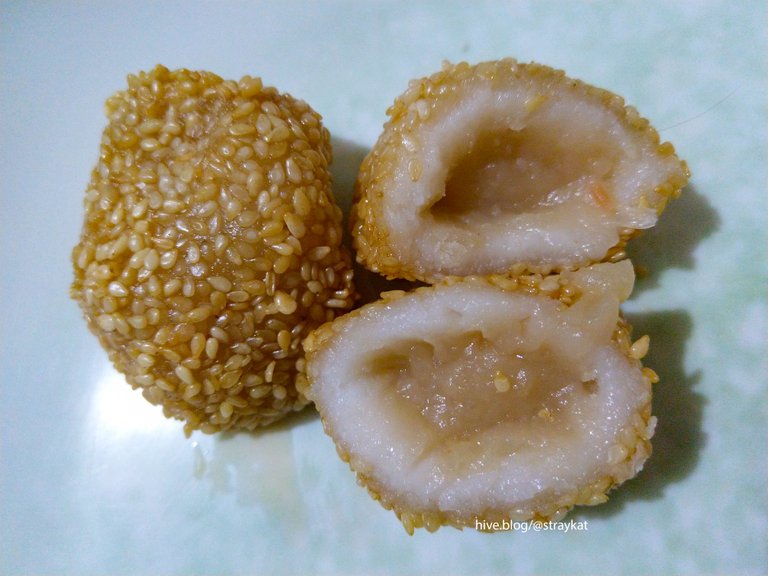 Last, is my ever favorite buchi or sesame ball. It is a fried glutinous rice with red bean filling showered with tons of sesame seeds. An order of it has three buchi. The price is a bit expensive for three pieces but it was worth it. I find it funny though that the shaped of the buchi we ordered were almost cubed-shaped. Buchi is supposed to be circular. These one were also more oily than the ones I knew before.
While we have few foods, my brother, on the other hand, had 4 burgers, 4 orders of french fries, large size halo-halo, and 4 ice cream sticks. I don't know what else was there, that's all I could remember when I woke up and went to the kitchen.
Well, surprise! My brother also bought extra 4 ice cream sticks for us.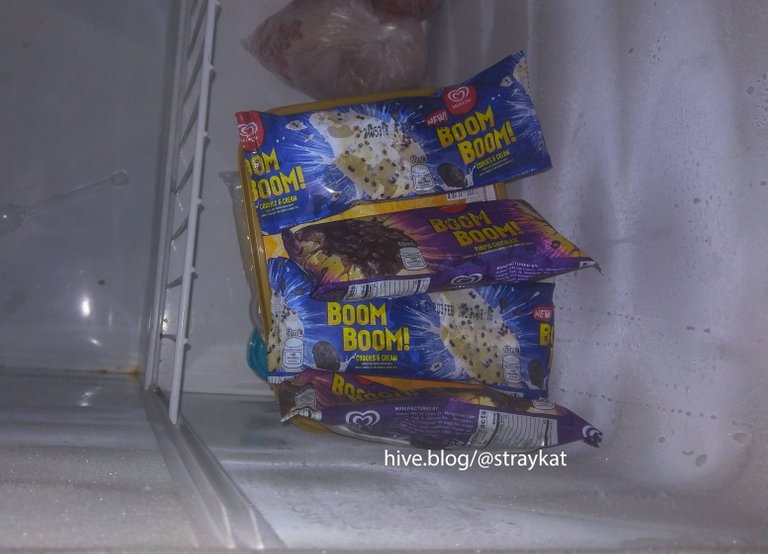 And that's all for my brother's birthday celebration. Nothing really grand, just some food to celebrate it is already enough. :)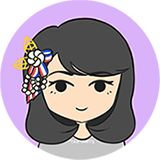 Hi, I'm Straykat! :)