After reviewing a modern research paper on Secure Messaging Apps in 2020, I was taken back by the lack of innovation that has taken place since Wickr & Signal came out in full force around 2016.
We all expected more innovation from these companies, who would boldly brag about their interactions with the FBI, while seemingly failing to prevent enterprise level hacks from deceiving their security model. To be more specific what we wanted to see was a back-end improvement and hosting in countries with forgiving data laws. Both Wickr and Signal have proven to be secure, but this goes without the enterprise MITM attack that could be execute on 100% of messenger services on all known app stores.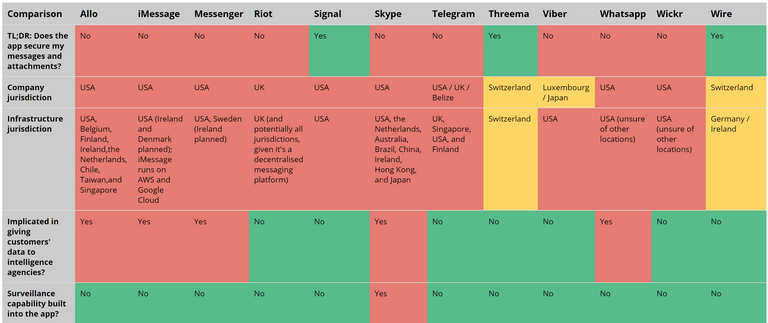 Wire, Signal and Wickr are the only apps I would consider using, but at the same time, no one of them could protect me from a state sponsored take over of the company, for instance if any of them sold, how would we know if there was a MITM attack organized within the Directory Service?
Follow the Money
We Love Private People
We Respect Your Privacy
The best type of funding is from an individual, that scapegoat 3rd party liability. You will see only a few private people's names, more so organizations that fund their interests as non-profits. The only point of friction in this entire assessment with us here at HiveVPN is the criticism of the Viber Funding, which is arguably the best funding model if an audit couldn't reveal the private information about funding. in our eyes that is a good thing, and preserved the Privacy as a Human Right and Privacy by Default standards we live by at HiveVPN. Funding models can be used as an attack vector, and are related to the bigger concern we have with enterprise or state sponsored hacking that could see ownership of the company shift hands or the Directory Service being compromised with too much trust given to the service providers, whom ever they may be.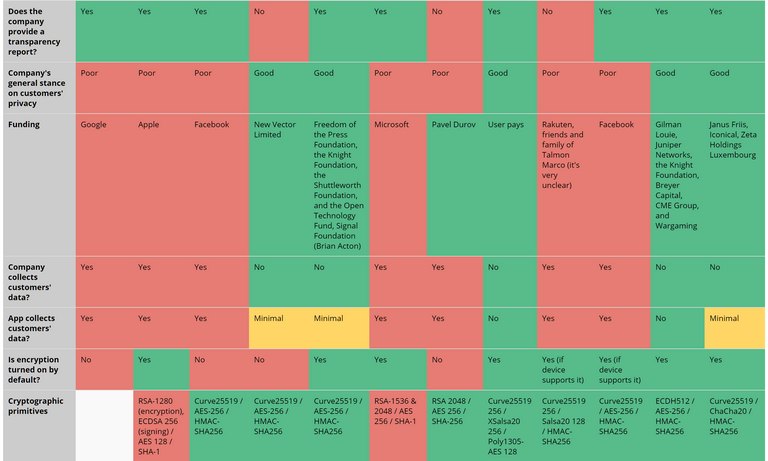 ---
Critical Issues with Privacy on ALL Leading Messenger Platforms
I want you to analyze the same datasets for yourself, don't take my word for it, trust is one of the most effect attack vectors and humanity has certainly given us no reason to trust it. Look at the section titled "Directory service could be modified to enable a MITM attack?" on the SECURE MESSAGING APPS COMPARISON.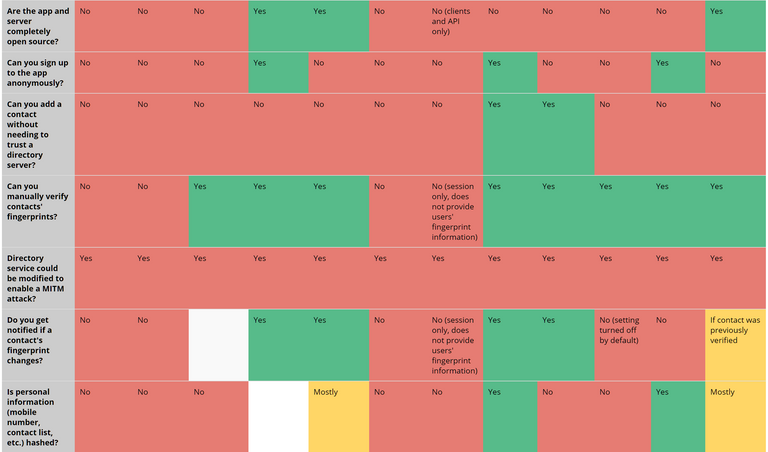 ---
Privacy as a Human Right
Privacy by Default
Here at Hive-VPN we believe in Privacy by Default & Privacy as a Human Right. We don't support cutting corners, or state sponsored intervention of consumer data, that rightfully belongs to the sole proprietor of that information, the 1 single end user (user's on contractually shared account).
---
Small Business Pandemic Assistance
If you have a small business that takes Hive, HBD or any Hive Engine token for payment on goods or services, you are more than welcome to promote for your business in our comments! The more use cases we have, the better for everyone on Hive!