EN
Hello everyone,
with this image I want to commemorate two vocations that no longer exist. Hard physical work, which in the course of time has been replaced by machines. One must ask oneself which professions will be destroyed in the future by the flaming inferno of progress and industrialization.

DE
Hallo allerseits,
mit diesem Bild will ich zwei Berufen gedenken, die es so nicht mehr gibt. Harte körperliche Arbeit, die im Laufe der Zeit von Maschinen ersetzt worden ist. Man muss sich fragen, welche Berufe in Zukunft noch von dem flammenden Inferno des Fortschritts und der Industrialisierung vernichtet werden.

---
The Reaper
From the Neolithic Age until the deep 19th century, the reaper was a profession represented worldwide, here one cut the ears of corn with a sickle or scythe on the shaft ap and tied them together to so-called gifts (Ear bundle) and placed them upright to dry on the field.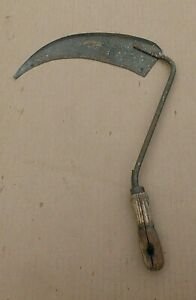 Sichel/Sickle (source)
Der Schnitter
Von der Jungsteinzeit bis tiefe 19. Jahrhundert war der Schnitter ein weltweit vertretener Beruf, hierbei schnitt man mit einer Sichel oder Sense die Ähren am Schaft ap und band sie zu sogenannte Gaben (Ährernbündel) zusammen und stellte sie aufrecht zum trocknen aufs Feld.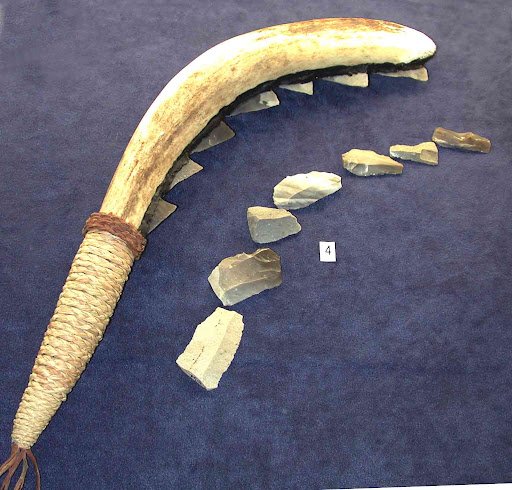 Jungsteinzeitliche Sichel/Neolithic sickle
(source)
---
The Reff was intended to lay the cut ears of corn in bundles on the field.
Das Reff wahr gedacht, um die geschnittenen Ähren gebündelt aufs Feld zu legen.
---
The Miner
So practiced until the end of the 19th century, beginning of the 20th century. One knows the pictures of torch, soot-blackened faces of miners at underground in tunnels, metals, coals and precious metals have extracted.It was a very dangerous profession, because there was a permanent risk of collapses, lack of air, gas explosions or burning tunnels, which killed many workers. Nowadays, mining is done exclusively by large machines.
Der Bergman (Knappe oder Kumpel),
Der so bis Ende 19. Jahrhundert, Anfang 20. Jahrhundert ausgeübt wurde. Man kennt die Bilder von Fackel, rußgeschwärzten Gesichtern von Kumpel bei Untertage in Stollen, Metalle, Kohlen und Edelmetalle gefördert haben. Es war ein sehr gefährlicher Beruf, den es bestand ein dauerhaftes Risiko von Einstürzen, Luftmangel, Gasexplosionen oder brennenden Stollen, wodurch viele Arbeiter umkamen. Heutzutage wird der Bergbau ausschließlich von großen Maschinen verrichtet.
Traditionelles Bergbauwerkzeug
---
Until the next time I make fire, for anyone or anything.✌️
Bis zum nächsten mahl wenn ich Feuer mache, für irgendwen oder irgendwas.🖖