Hello guys,
MuTerra is a RPG+TCG play-to-earn game in its truest form. MuTerra is here to revolutionalise the blockchain gaming experience completely. Come Join us in MuTerra where you explore the world, complete quests, talk to NPCs, collect and create equipments, fight and tame monsters and much more! This immersive experience will leave you into wanting more and more!
MuTerra ist ein RPG+TCG-Play-to-Earn-Spiel in seiner wahrsten Form. MuTerra ist hier, um das Blockchain-Spielerlebnis vollständig zu revolutionieren. Komm und mach mit bei MuTerra, wo du die Welt erkundest, Quests abschließt, mit NPCs sprichst, Ausrüstung sammelst und erschaffst, Monster bekämpfst und zähmst und vieles mehr! Diese immersive Erfahrung wird Sie dazu bringen, immer mehr zu wollen!
I am giving away 1 Muterra NFT, 1 Muterra CRATE and 1 $MUT Token. Just write a comment to win one of them.
Ich verschenke 1 Muterra NFT, 1 Muterra CRATE and 1 $MUT Token. Schreibe einfach einen Kommentar, um einen von ihnen zu gewinnen.
1 Muterra NFT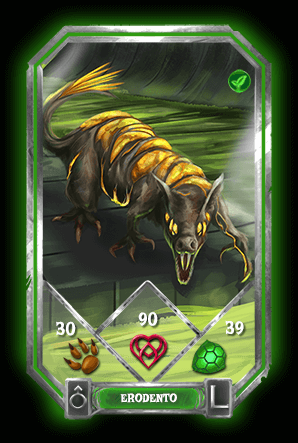 1 $MUT Token

1 MuTerra Crate ($MCRATE Token)
Random in-game items of various rarities and unknown quantities that can be burnt for MUT or used to craft other items. MuTerra Crates consists of all the items (minerals, plants, mutee drops) that you can find in the first region (Andaman) of our game : MuTerra You will find limited edition items in the crates as well!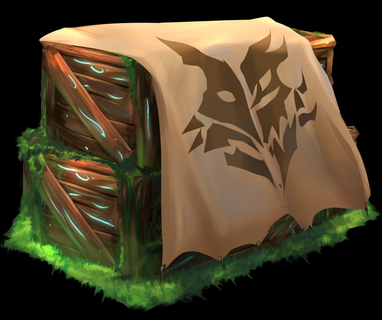 From the proceeds of this post, I'll buy the NFTs and token for the next raffle.
Von dem Erlös dieses Posts kaufe ich die NFTs und Token für die nächste Verlosung.
Cheers,
Prinz Valium II.

Winners of last week's contest (PsyberX)
Congratulations! 😎👍
| | | |
| --- | --- | --- |
| @shortsegments | | [PsyberX marketplace currently out of order. I'll send the NFT later...] |
| @bitandi | 1000 $LVL Token | |
You can find your PsyberX NFTs here: https://psyberxmarket.com
Eure PsyberX NFTs findet ihr hier: https://psyberxmarket.com

Informational

Thanks for participating
Hidden Spoiler Text

@acidyo, @adacardano, @adedayoolumide, @adie44, @alex2alex, @alexis666, @alicia2022, @alucian, @aniol77, @ansoe, @arc7icwolf, @arcange, @arkasz, @baburamg, @ballsanga, @bananofarmer, @beatminister, @bechibenner, @behiver, @bitandi, @bitcoinflood, @blitzzzz, @bobthebuilder2, @buffalobison, @burn950, @camillecrls629, @captainloken, @captainquack22, @caren07, @cerdosalvaje, @cewpins, @chapelle, @chel-koby, @cindy911, @circlebubble, @coquicoin, @corporateay, @crazyphantombr, @cre47iv3, @crypticinvesting, @cryptopaddy801, @cute-cactus, @daethical, @danielhuhservice, @danokoroafor, @davedickeyyall, @denndee, @der-prophet, @dewabrata, @dirego1, @drlobes, @eddwood, @edskymiguel, @egistar, @emaxisonline, @emeka4, @engilhramn, @evernoticethat, @fabian98, @ferbu, @filosof103, @finguru, @florenceboens, @frazfrea, @fredkese, @freedomprepper, @gaming.grants, @ginto, @goddesseva, @golddiggernrw, @guurry123, @haileejean, @handtalk5, @hannes-stoffel, @heatman, @henruc, @herman-german, @himmelchen, @hiq.smartbot, @hive-103505, @hive-world, @hoffmeister84, @holdeck, @holdmycards, @hoosie, @ianballantine, @ifarmgirl-leo, @ijelady, @indextrader24, @infinitytcg, @investinthefutur, @invest-time, @irisworld, @itcouldbecloud, @ivanslait, @janasilver, @janjohann, @javeson, @jdike, @jeffqt, @jfang003, @jfuji, @jhuleader, @jimboy04, @johnripper, @joseal2020, @josevall901, @josieb, @kalib, @kheldar1982, @kiel91, @kolbi, @kryptofire, @ksam, @kurszusz, @kvinna, @l337m45732, @lammbock, @lanuv13, @last-phoenix, @libertycrypto27, @lorddiablo, @lottery-entry, @lucimorningstar, @lyryana, @magnacarta, @marcinxyz, @mario89, @martina-sigulin, @marvinix, @mayorkeys, @mcrahman91, @mein-senf-dazu, @memess, @micheal87, @middle-earthling, @mima2606, @misterc, @moeenali, @monsterbuster, @mundharmonika, @music-nature, @myothuzar, @mypathtofire, @n1t0, @nane-qts, @naythan, @new.things, @noctury, @operahoser, @orionvk, @paulriq, @pero82, @poshtoken, @pravesh0, @pregosauce, @proto26, @pzwinz, @quekery, @r1s2g3, @rachaeldwatson, @randumb, @ravenmus1c, @rayius, @rca13, @reiseamateur, @rentaw03, @rentmoney, @ricardoeloy, @rimurutempest, @rosecane, @ryosai, @schlafhacking, @scottshots, @sexychic, @shortsegments, @siberian12, @sieghard1990, @siphon, @slothlydoesit, @sl-peakd, @sl-peakmonsters, @sl-steemmonsters, @smartalectees, @sorsa, @soyuntito, @speedtuning, @splinterob, @stayoutoftherz, @steemstreems, @stekene, @strongmek, @sudeon, @supriya.gupta, @surien, @tabs1250, @tengolotodo, @thaddeusprime, @thatcryptodave, @the01crow, @thebighigg, @thgaming, @tjdemigod, @token-thx, @tokutaro22, @tomhall, @tomhall , @tommyl33, @treefrognada, @tydynrain, @uakulinar, @uthantzin, @uveee, @vaipraonde, @vikisecrets, @voidd, @voltz-blag, @wanderingmoon, @wargodd420, @weed.dispenser, @woo-events, @yeckingo1, @ynwa.andree, @zartisht, @zoelle

(Write comment "unsubscribe" to get deleted from the list)