It is a pleasure to greet you in another meeting in this CineTv community, and this time I will not participate as in my other entries with children's movies, in this contest dedicated to Airplanes I will participate with a very good American movie, without first inviting my friends @arialvi75 and @valrogozh
Es grato saludarlos en otro encuentro en esta comunidad CineTv, y en esta oportunidad no participare como en mis otras entradas con películas infantiles, en este concurso dedicado a los Aviones participare con una muy buena película estadounidense, sin antes invitar a mis amigos @arialvi75 y @valrodriguez.
---
I chose the movie Night Flight because in some way or another since I saw it some time ago I felt identified with her, since the responsibility with her work made her overcome one of her fears, which was riding in an airplane.
Elegí la película Vuelo Nocturno porque de alguna u otra forma desde que la vi ya hace algún tiempo me sentí identificada con ella, ya que la responsabilidad con su trabajo la hice superar uno de sus miedos que era montar en avión.
---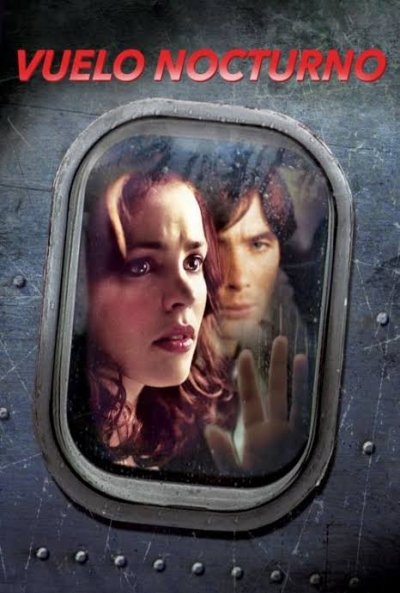 Fuente
---
What initially attracted me to this film is that just as I was terrified of riding a plane at one point in my life, I saw them and I was terrified in a big way but because of my job I had to do it and now it is normal to do it, but in the case of the protagonist Lisa, who in the middle of a mourning for her grandmother must return very responsibly to her job at a famous hotel in Miami, she gets from the airport a man who would be the terror of her plane ride.
Lo que inicialmente me atrajo de esta película que al igual que yo en un momento de la vida me aterraba montar en avión yo los veía y me aterraba en gran manera pero por necesidad de mi trabajo me toco hacerlo y ahora es normal hacerlo, pero en el caso de la protagonista Lisa que en medio de haber pasado un duelo por su abuela debe regresar muy responsablemente a su trabajo en un famoso hotel en Miami, se consigue desde el aeropuerto a un hombre que sería el terror de su viaje en avión.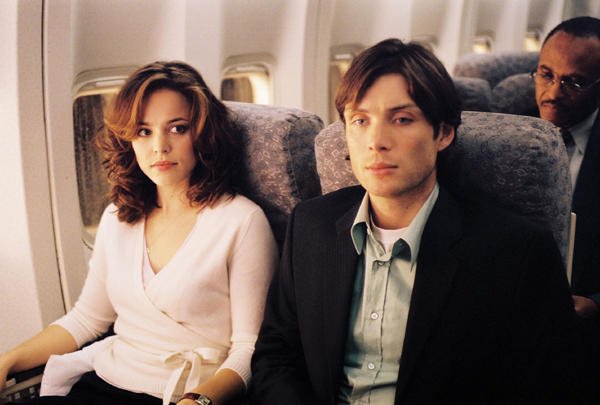 Fuente
---
The plane was very important because she was far from her work and she had to get to the hotel on time, since she was the manager and some guests were already used to her treatment and above all she knew what were the conditions of some of them, so it was necessary for Lisa to travel by plane and arrive on time to receive a renowned politician named Richard who would be staying at the hotel while she would be traveling to Miami, and above all Richard was the reason why the assassin Jackson, who was now sharing a seat in the plane with her, wanted at all costs that she would call Cynthia his secretary to change the politician's room so he could assassinate him with a bomb from the sea, thanks to the fact that Lisa managed to call the hotel in time, and warn them to get Richard and his family out before they were assassinated.
El avión tenía mucha importancia porque ella se encontraba lejos de su trabajo y debía llegar a tiempo al hotel, ya que ella era la gerente y algunos huéspedes ya estaban acostumbrados a su trato y sobre todo sabía cuáles eran las condiciones de alguno de ellos, por lo que era necesario para Lisa viajar en avión y así llegar a tiempo para recibir a un reconocido político llamado Richard quien se hospedaría en el hotel mientras ella estaría viajando camino a Miami, y sobre todo Richard era el motivo por el cual el asesino Jackson, quien ahora compartía asiento en el avión con ella buscaba a toda costa que ella llamara a Cynthia su secretaria para que cambiara al político de habitación y este poder lograr asesinarlo con una bomba desde el mar, gracias a que Lisa logra llamar a tiempo al hotel, y avisar para que sacaran a Richard y a su familia antes de que los asesinaran.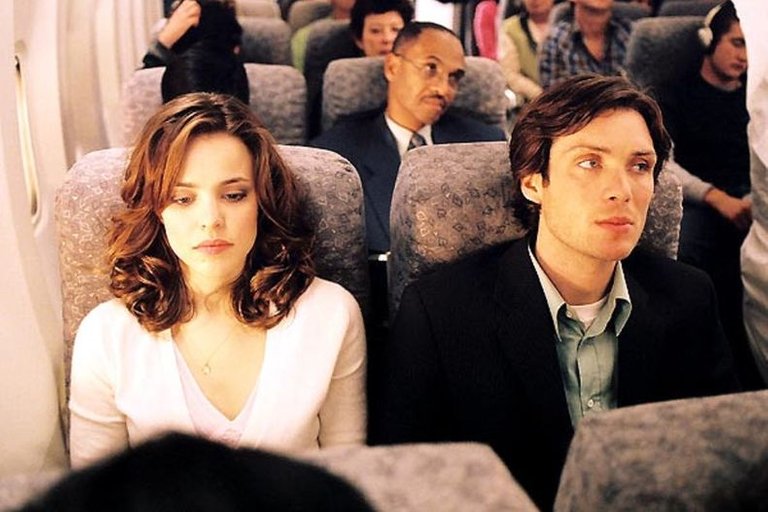 Fuente
---
I would be terrified to travel by plane and meet a maniac like this, I think next time I will try to see very well who sits next to me, lest they tell me they want to kidnap or something like that the Rector of the university where I work hahahaha.
Me aterraría mucho de viajar en avión y conseguirme con un maniático como este, yo creo que la próxima vez tratare de ver muy bien quien se sentara a mi lado, no vaya a ser que me digan que quieren secuestrar o algo así al Rector de la universidad donde con quien trabajo jajajaja
---
If in the movie they had placed a ship instead of a plane it would have been good too, ships are also an important and large transport resource for movies and especially like this one about terrorism or lake like that.
Si en la película hubiesen colocado un barco en vez de un avión también hubiese sido bueno, los barcos también son un recurso de transporte importante y de gran envergadura para las películas y sobre todo como esta de terrorismo o lago así.
---
One of the most significant experiences with airplanes, is that once in a vacation plan of the university where I work had as a destination Margarita Island and we could take our children, and well that was the second time I was riding on a plane and my son would ride for the first time, and well when we go down the gangway I look at him and he was paler than a paper, his lips were so white that I thought he would faint, But I couldn't for the moment, we were already boarding, when we got to the seats he looked around and told me that he was nauseous and in the middle of looking for a paper bag he threw up on my vest and well it was too late and the bag was useless, as I could I kept the vest and gave him some medicine and did some exercises to control his nerves, and the plane had not even taken off yet. He was very nervous to travel by plane but he did not say anything to me for fear that I would not take him to enjoy the vacation on the island.
Una de las experiencias más significativas con los aviones, es que una vez en un plan vacacional de la universidad donde trabajo tenía como destino la Isla de Margarita y podíamos llevar a los hijos, y bueno esa era la segunda vez que me montaba en un avión y mi hijo se montaría por primera vez, y bueno cuando vamos por la pasarela de embarque yo lo miro y estaba más pálido que un papel, los labios los tenía tan blancos que pensé que se desmayaría, pero no podía por el momento devolvernos ya estábamos embarcando, al ubicarnos en los asientos el mira todo a su alrededor y me dice que tiene nauseas yo en medio de la búsqueda de una bolsa de papel él se vomito sobre mi chaleco y bueno ya fue demasiado tarde ya la bolsa no servía de nada, como pude guarde el chaleco le di un medicamento y le hice algunos ejercicios para controlar los nervios, y eso que el avión aun ni siquiera había despegado. Él estaba muy nervioso de viajar en avión pero no me decía nada por temor a que yo no lo llevara a disfrutar de las vacaciones en la isla.
---
What I like most about flying is to feel like I'm in the clouds, to see the destination I'm going to from above, for me traveling by plane is a real pleasure.
Lo que más me gusta de volar es sentirme en las nubes, ver el destino a donde voy desde lo alto, para mí viajar en avión es un verdadero placer.
---
I invite you to watch this movie, it is very good and above all to participate in the contest CineTV Contest 45.
Los invito a ver esta pelicula, es muy buena y sobre todo a participar en el concurso CineTV Contest 45