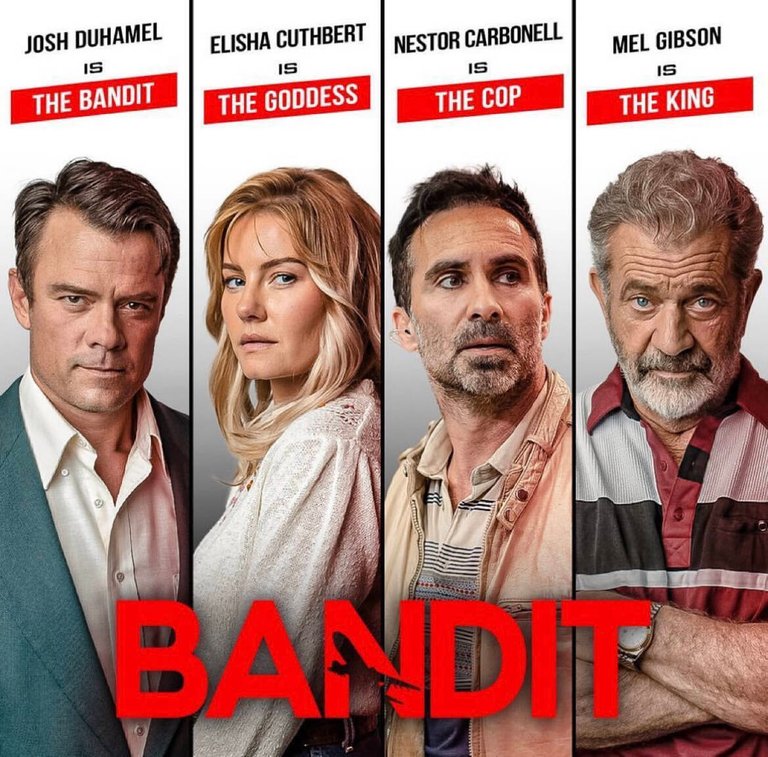 Fuente de Imagen
Good morning Hivers, how are you? On the night of October 9th I started to look for a movie to pass the time, in one of those billboards Mel Gibson appeared and I decided to give it a chance and it wasn't really Mel Gibson's participation or performance but the story, entertaining and well acted. Here are some facts.
Director Allan Ungar - with a screenplay by Kraig Wenman, based on the novel detailing a true story, "The Flying Bandit" by Robert Knuckle - follows the true story of Gilbert Galvan Jr. in this new feature film. After escaping from a Michigan prison and making his way north to London, Canada, Galvan (Duhamel) looks for work and a way to get ahead in a new country. And he is able to assume a new identity after offering to pay a homeless man a total of $22 in exchange for his ID card, and from there, the story takes off.
Muy buenos días Hivers, como están ustedes? En la noche del día 9 de octubre comencé a buscar alguna película para pasar el rato, en una de esas carteleras apareció Mel Gibson y decidí darle una oportunidad y no fue realmente la participación ni actuación de Mel Gibson sino la historia, entretenida y bien actuada. Aquí les dejo algunos datos.
El director Allan Ungar -con un guión de Kraig Wenman, basado en la novela que detalla una historia real, "The Flying Bandit" ("El bandido volador"), de Robert Knuckle- sigue la historia real de Gilbert Galvan Jr. en este nuevo largometraje. Tras escapar de una prisión de Michigan y llegar al norte, a London, Canadá, Galván (Duhamel) busca trabajo y una forma de salir adelante en un nuevo país. Y es capaz de asumir una nueva identidad tras ofrecerse a pagar, a un vagabundo, el total de 22 dólares a cambio de su cedula de identidad, y a partir de ahí, la historia se pone en marcha.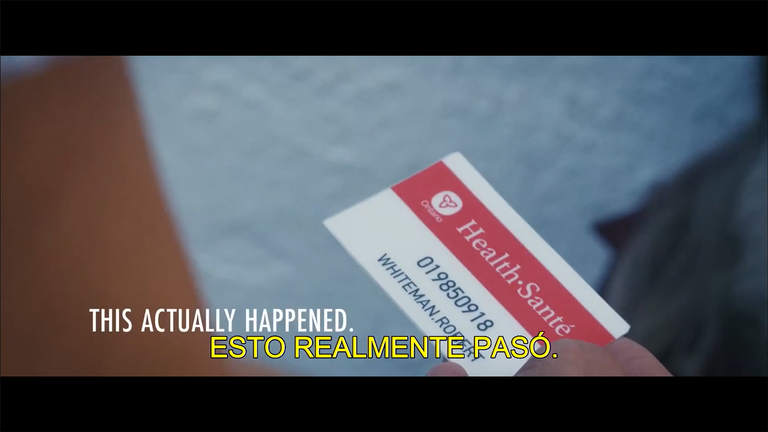 You can see parts of Galvan's personality, now under the alias Robert Whiteman, even before we get into the robbery aspect of the story. He is charming, or rather intriguing to people. He's also able to maintain a positive attitude and a joie de vivre even when he works selling popsicles out of a cart and has to sleep in a church at night.
And it is in that church that Galvan meets Andrea (Cuthbert) and eventually, she ends up falling for his charm. What begins as a date turns into a relationship, and eventually a touching love story forms at the center of this film. It's also the incentive that leads Galvan to start robbing banks in the first place, and it kicks into high gear when Andrea gets pregnant.
But, it's not the pure reasons that totally fuel Galvan. After a while, he gets pretty good at heists. He even mentions at one point in the film that "it's the only thing I've ever been really good at." Using clever tactics (disguises, reconnaissance, and even using firemen from time to time) the robberies become a career. Especially when he meets drug kingpin Tommy Kay (Mel Gibson).
Se pueden ver partes de la personalidad de Galván, ahora bajo el alias de Robert Whiteman, incluso antes de entrar en el aspecto sobre los robos de la historia. Es encantador, o más bien intrigante para la gente. También es capaz de mantener una actitud positiva y una alegría de vivir incluso cuando trabaja vendiendo paletas en un carro y tiene que dormir en una iglesia por la noche.
Y es en esa iglesia donde Galván conoce a Andrea (Cuthbert) y eventualmente, ella termina cayendo en su encanto. Lo que comienza como una cita se convierte en una relación, y finalmente se forma una conmovedora historia de amor en el centro de esta película. También es el incentivo que lleva a Galván a empezar a robar bancos en primer lugar, y se pone en marcha cuando Andrea se queda embarazada.
Pero, no son las razones puras las que alimentan totalmente a Galván. Después de un tiempo, se vuelve bastante bueno en los atracos. Incluso menciona en un momento de la película que "es la única cosa en la que he sido realmente bueno". Utilizando tácticas ingeniosas (disfraces, reconocimiento, e incluso utilizando a los bomberos de vez en cuando) los robos se convierten en una carrera. Especialmente cuando conoce al capo de la droga, Tommy Kay (Mel Gibson).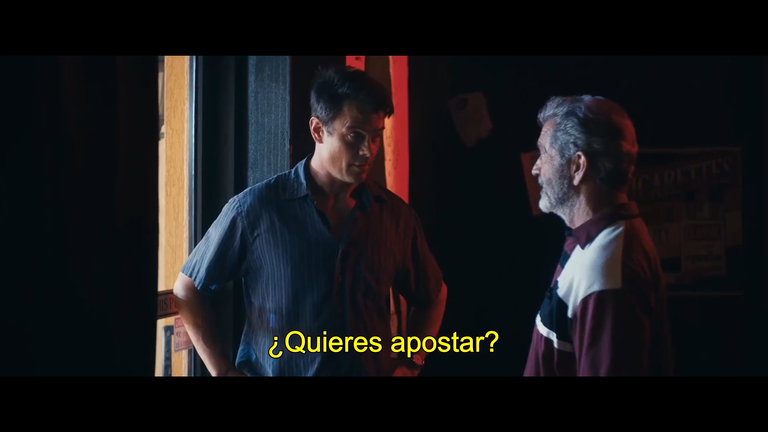 As for Andrea, she eventually finds out about Galvan's shady dealings. But what surprises her, and will probably surprise audience members as well, is the fact that she doesn't immediately reject the idea. In fact, she goes to work with Galvan and is intrigued by it all. Or at least that's how Galvan sees it.
Andrea has some rules when she hears about the robberies, and it all leads to Galván ending up going legit and "getting that chiringuito he's always wanted." Also, many of Andrea's loved ones have been wronged by the banks, in her words, so the self-Robin Hood act is welcome for a while.
Even with the law (in the form of B&E agents, one of them played by Nestor Carbonell) hot on his heels, Galvan is able to pull off 59 "perfect heists." As the Flying Bandit tours Canada, he earns a reputation, and it is the character that is Galvan that led the filmmakers to pursue this story in the first place.
En cuanto a Andrea, al final se entera de las cosas oscuras de Galván. Pero lo que le sorprende, y probablemente también sorprenderá a los miembros de la audiencia, es el hecho de que ella no rechaza inmediatamente la idea. De hecho, va a trabajar con Galván y está intrigada por todo ello. O al menos así lo ve Galván.
Andrea tiene algunas reglas cuando se entera de los robos, y todo lleva a que Galván acabe siendo legal y "consiga ese chiringuito que siempre ha querido". Además, a muchos seres queridos de Andrea les han perjudicado los bancos, según sus palabras, así que el acto de auto-Robin Hood es bienvenido por un tiempo.
Incluso con la ley (en forma de agentes de B&E, uno de ellos interpretado por Néstor Carbonell) pisándole los talones, Galván es capaz de llevar a cabo 59 "atracos perfectos". Mientras el Bandido Volador recorre Canadá, se gana una reputación, y es el personaje que es Galván lo que llevó a los que hicieron la película a seguir esta historia en primer lugar.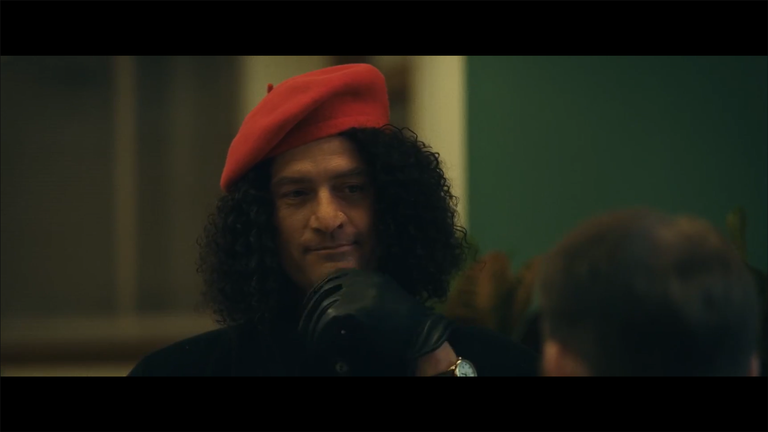 In the opinion of the writer of this post, the movie is very good, entertaining, very well acted and with nuanced, exciting and even comical moments, the story of Gilbert Galvan Jr. will leave you with some scenarios to think about, and a little more knowledge about a true criminal who made his career out of deception.
For those of you who are interested in the book on which this movie is based, here is the cover, its title is The Flying Bandit, by Robert Knuckle.
En opinión de quien escribe este post, la película es muy buena, entretenida, muy bien actuada y con momentos matizados, emocionantes e incluso cómicos, la historia de Gilbert Galván Jr. les dejará con algunos escenarios en los que pensar, y un poco más de conocimiento sobre un verdadero criminal que hizo del engaño su carrera.
Para aquellos que les interesa el libro en el que esta basado esta película, aquí les dejo la portada, su titulo es The Flying Bandit, de Robert Knuckle.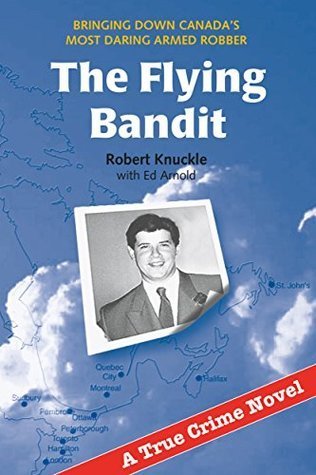 Fuente de Imagen
With no more for today, #HIVE community, I bid you farewell with a big hug and wishing you the best of the best, have a nice day.
The images were taken from the movie.
Sin mas por hoy, comunidad de #HIVE, me despido de ustedes con un fuerte abrazo y deseándoles lo mejor de lo mejor, que tengan un lindo día.
Las imágenes fueron tomadas de la película.
Translated with www.DeepL.com/Translator (free version)