It's been a while since my last cine post and even though I didn't want to stay out for long, but it did happen. So, anyway, the movie I picked today is not something I usually rant about. As many movie posts I have made, there are only a few that has been of this century - whereas most of my picks are older. Yes, I admit I'm fond of old movies but before I had indulged myself in that, I was all about new movies, preferably past 2000. Fantasy is, to be honest, my favorite genre and yet I had kept this movie pending for a long time before I finally gave up and watched it for the first time a few years ago. Pan's Labyrinth (2006) has been an overwhelming experience.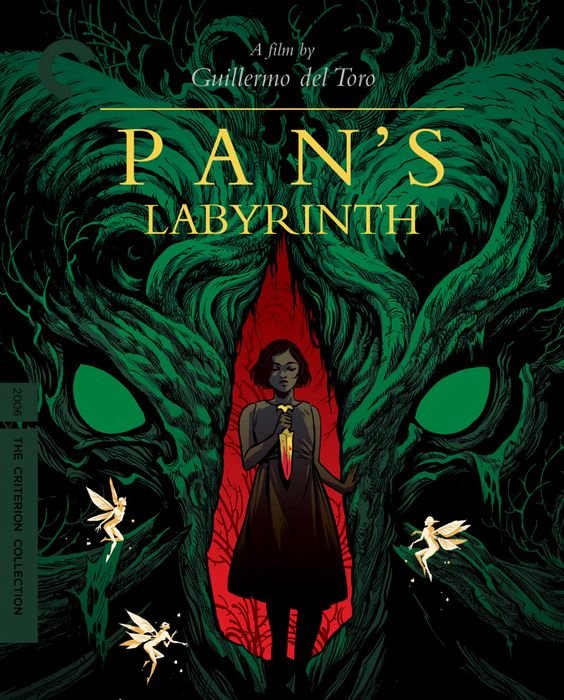 Image Source
Pan's Labyrinth (2006)
It was after the release of Crimson Peak in 2015 that I decided to give this movie a chance. Before that, I don't remember having an appetite for something I'd consider too dark for my taste. Even though I had previously watched a few of Guillermo del Toro's movies, this is by far the one that has an impact this severe on me. If you had watched the movie, I'm sure you know what I'm saying.
The cast and the crew you can google them, so I'm not going to say anything about them. However, the characters, it's not going to be too simple. For some time I have been trying to talk about the characters without giving away much about the plot of the film but sometimes it becomes difficult. The lead is a 10 years old girl named Ofelia who has lost her father and cares deeply about her mother.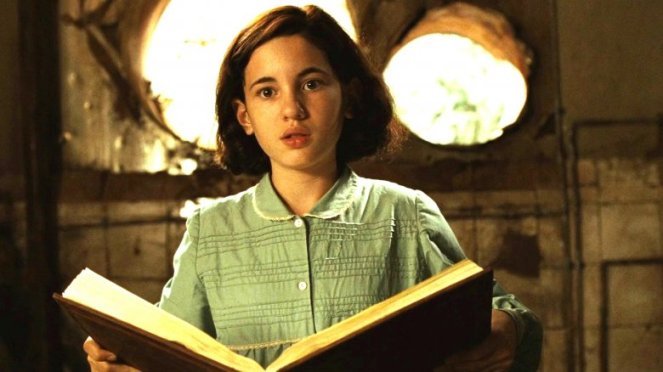 Image Source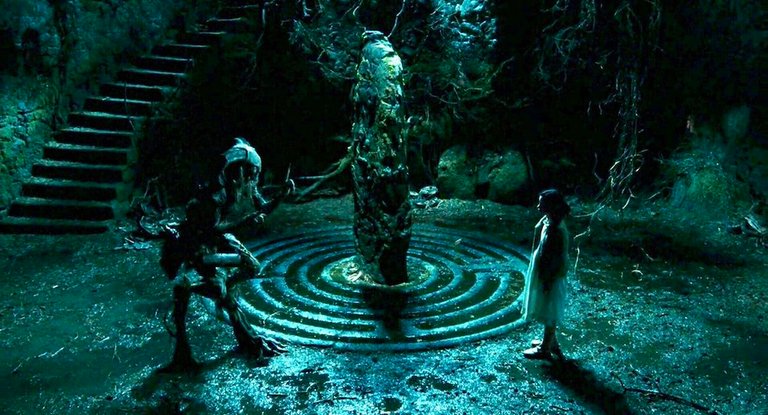 Image Source
The film is set in Francoist Spain in 1944, and Ofelia's mother, Carmen, is newly married to Captain Vidal and they're expecting their first child. The daughter and mother are on their way to Capt. Vidal's territory. Reality and fantasy are being weaved and shaped into a promising future that Ofelia longs for. Although, Ofelia knew that her relationship with her stepfather wasn't going to be like her own father but soon she realized that it would turn out to be worst than how it was supposed to. Even though her mother, Carmen, tried her best to keep the peace between the two, it wasn't very successful - when Vidal shows that his concern solely relies upon his unborn child, Carmen's effort no longer mattered. The only other person helping Ofelia was the maid in their household Mercedes; she grew a soft corner for the little girl and tried her best to keep her safe; assist her when necessary.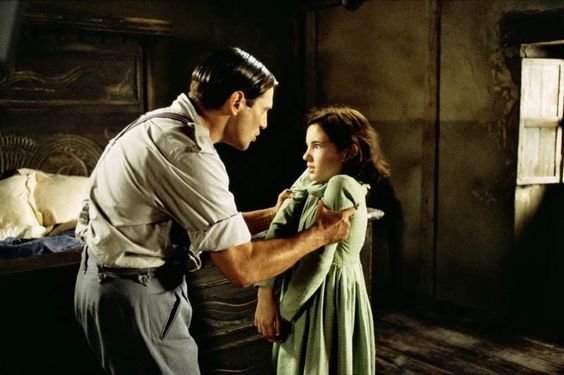 Image Source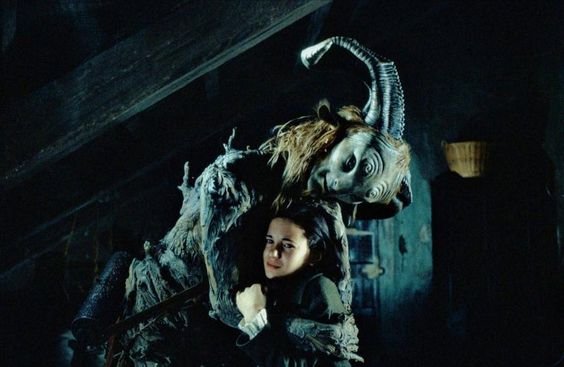 Image Source
In the midst of all this, Ofelia, constantly trying to find a way to the world of myth and magic. The little girl embarked on a journey where nothing is simple - where she was supposed to be scared of the monsters that lurk in the dark, she embraced them, found the courage to face the horror of reality from them. The path was treacherous, and as a child, she made a few mistakes but she found her way. The mythical world was nothing like the Disney fairy tale lands - even though the movie is centered around a kid but it's anything but a children's movie. The creatures are monstrous and horrific - the labyrinth is a mystical maze where each time reveals another part and each task Ofelia performed, made way for her to reach her ultimate destination.
Dun-dun-dunnnn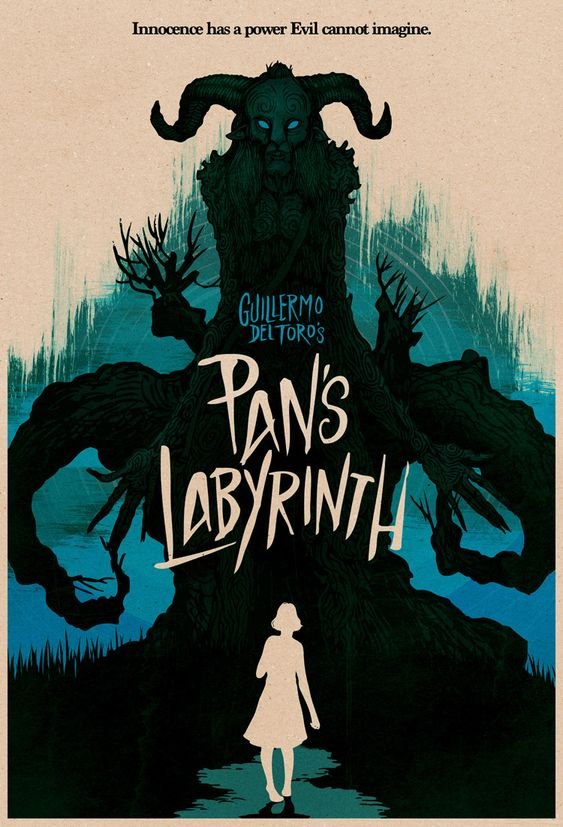 Image Source
I mostly write about old movies, and if occasionally I pick anything new, it's because the film has moved me - Pan's Labyrinth has done the same. I have seen other Guillermo del Toro's films, but nothing came as close to this particular one. It was heart-wrenching. When we think about how a child should grow up, the struggles Ofelia was facing, we'd certainly not want something like that to happen. She constantly sought out solace and refuge in the world of fantasy where she'd be reunited with her family and even trying to keep her half-brother safe. It's not as horrific as it's depressing - if you're looking for fairy tales, it's going to open your eyes to a very dark of all things mythical. In a way, it broke my heart and my love for darkness somehow rose at that very moment.