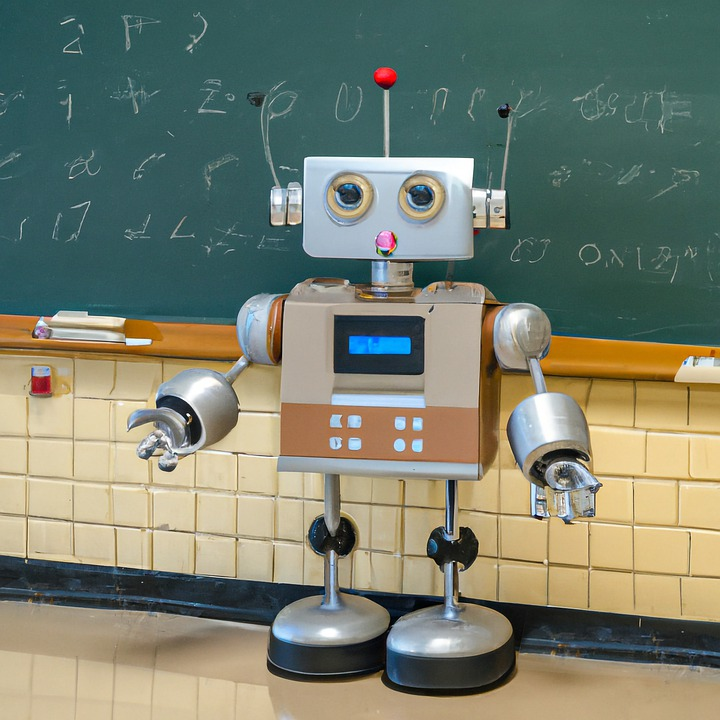 Image source
It is important to educate ourselves about artificial intelligence as this cutting-edge technological tool, which is becoming more and more popular due to its scope, so we can notice that it is gaining more and more ground, penetrating into the various parts of our society.
I believe that the more time passes and while at the same time artificial intelligence has more penetration in society, we could in the future see how some of the tasks performed by human beings today will be executed by artificial intelligence.
If the jobs existing today are being automated at a really dizzying pace, then the workers of today must prepare and educate themselves to learn about artificial intelligence in the future, because while it is true that automated work is more efficient, it is also true that skilled labor is needed to supervise such activities that involve automation derived from artificial intelligence.
We can name several jobs that in some way or another can be influenced by artificial intelligence, however the purpose of this post is to give my point of view about the influence of artificial intelligence in education.
Some experts in artificial intelligence claim that artificial intelligence may be able to provide students with a learning process where it is not necessary to have contact with the teacher, under this scenario what I think is that in the same way a teacher-guided help is needed until the same technology as such finishes curdle and settle in the educational niche as that useful tool that has been in the present, but in reality I do not know if it will end up being in the future without the help of the teacher as such.
I am aware that artificial intelligence has powerful tools that can revolutionize the educational world in the future, such is the case of machine learning, as it can achieve a degree of independence in students where they themselves can diversify their learning given the wide variety of content available and executed by machine learning.
The biggest advantage that I see for the future in the area of education in the use of artificial intelligence is that it can free up time for teachers and do administrative work, thus educators may have more time to devote to the various teaching strategies in the classroom.