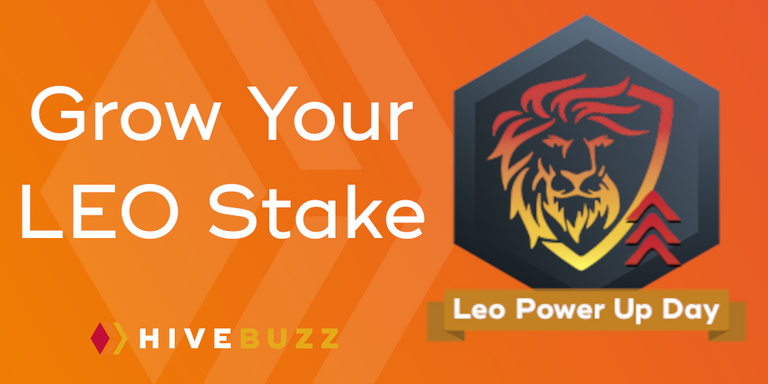 For more than a year now, Hivebuzz has added its personal touch to Hive Power Up Day, which takes place on the 1st of each month. The event has now become a staple of Hive community life.
This inspired others that followed suit, notably the Leo Finance community, one of the most active communities on Hive. For some months now, you have also had the opportunity to participate in Leo Power Up Day every 15th of the month.
We were recently contacted by @anomadsoul who runs the @leogrowth account to see if it was possible to reward users who participate in this event with a badge. This is now done.
Introducing the Leo Power Up Day badge
We made it nice and simple and you now have the possibility to add this badge to your board: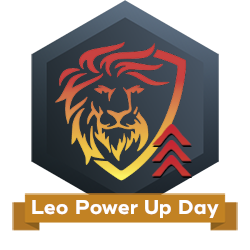 How to get your badge?
You will have to power-up your LEO on on the 15th day of the month.

IMPORTANT:

HiveBuzz will use UTC date and time to validate when your powered-up. Therefore, check your timezone and convert your local time to UTC before powering up!

Power-up at least 150 LEO. You don't have to power them up in one step. All the Leo powered up will be counted together at the end of the day.
Follow these rules and this badge will be on your board!
The badges will be distributed to all successful participants at the end of the Leo Power Up Day.
---
Have fun powering up your LEO!
---
HiveBuzz is a project created by @arcange