"Kin of Merlin"
(currently 15 members deep)
::Lyrical Sorcerers from the Pacific Northwest (Cascadia) with focused etheric music transmissions of inspiration, healing, and synergy between Gaia and humanity::
@KinofMerlin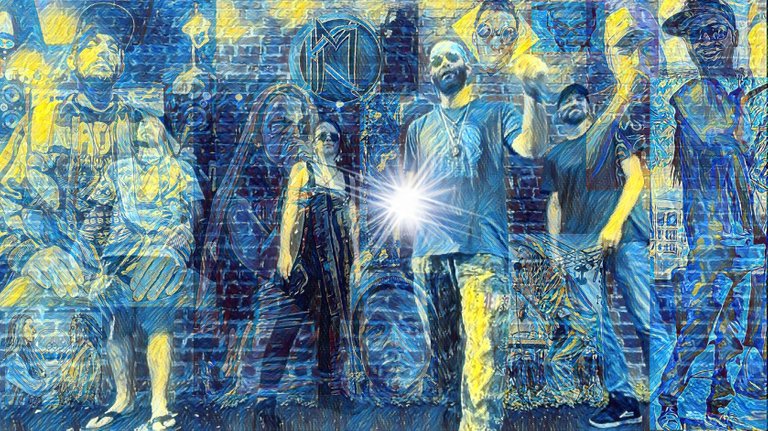 An @ELAmental update on how our group came to be
For years, a few emcees from the PNW have tried getting other versatile talents from their area and beyond to congeal into group form for maximum versatility and expansion with their music collectively, but for years those efforts were thwarted by individualism... that is until specific Lyrical Sorcerers started connecting with music majik in Portland, Oregon.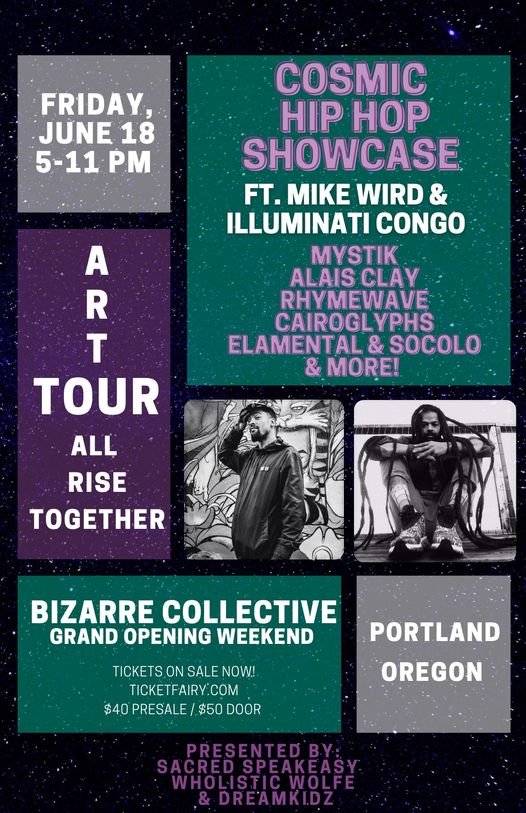 The joining of forces first started back in June 2021, when Illuminati Congo, Mike Wird, & Alais Clay came to Portland again to help organize another showcase of emcees locally and from across the map as a part of the "All Rise Together" (ART) tour. It was here where the energies of a group first started to collide with enthusiasm. This is when ELAmental, Rhymewave, and Cairoglyhphs all did their first show together, along with "Quest-i-on" (Mike) and "Ayanadawn" (Nicole) of "Free Willow" (FKA - "Truniversal") just recently moving to the PNW participating as well.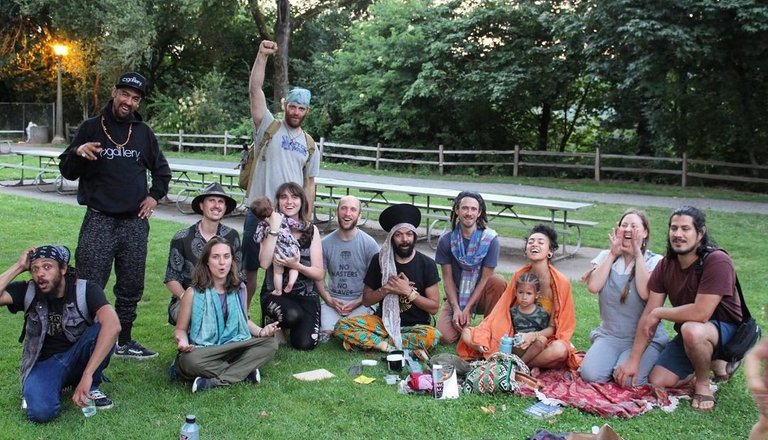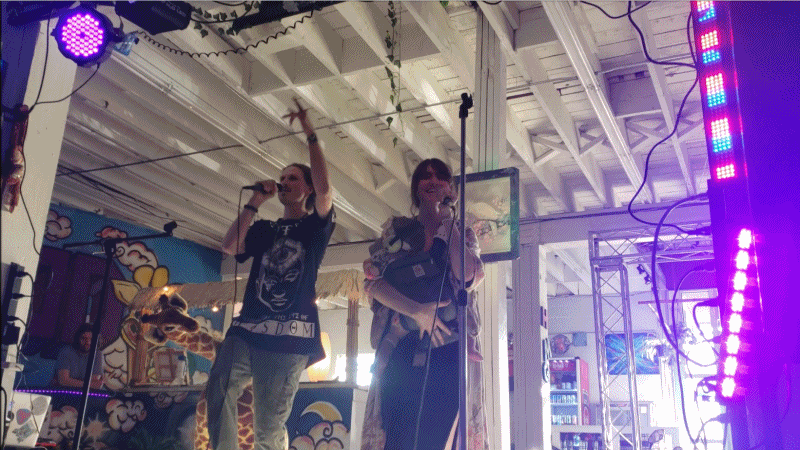 As these talents all started forming more shows and community together at the (original) Haven in Milwaukie (among other venues), ELAmental eventually spawned the idea of manifesting a group EP to get some posse cut content from the newly forming crew out in the streets. By the beginning of January 2022, they had their first song completed in the studio.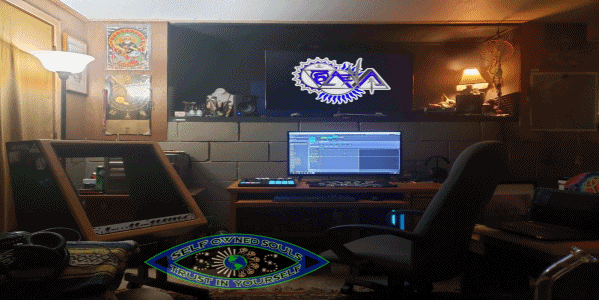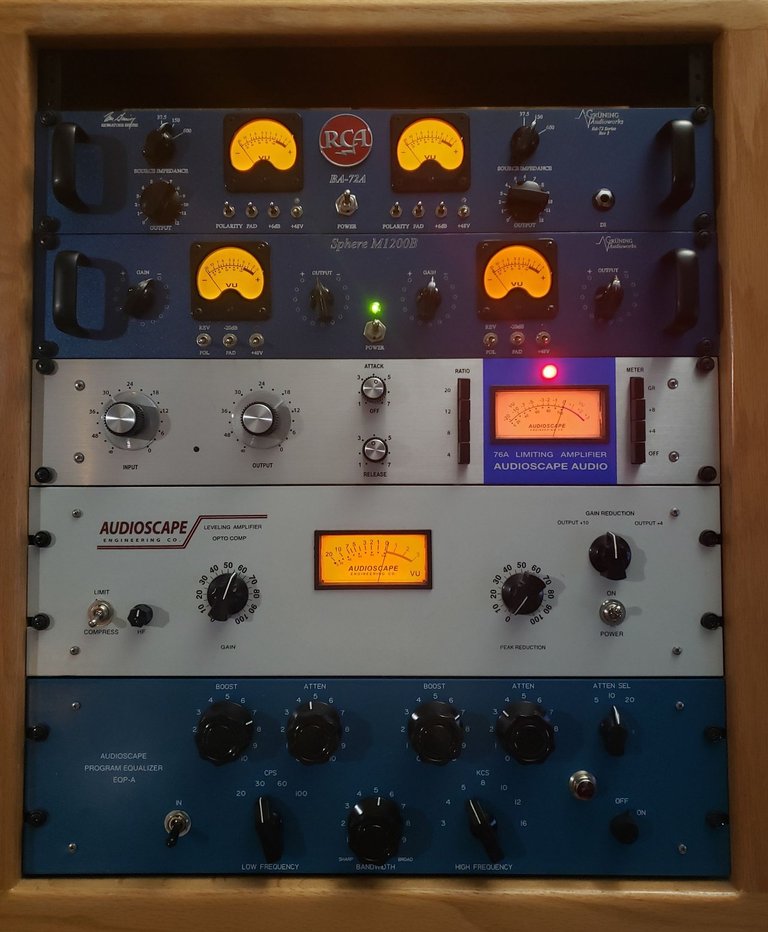 ELAmental built a studio from scratch with a custom built sound room and custom acoustics (along with getting a grip of other hardware), and as more beats were being donated, created, and discovered that everyone was vibin' with, ELAmental started organizing group recording sessions that the Kin would come to call "Studio Days". During these sessions the Kin would often pass around a notebook and trade bars, crafting songs from scratch with everyone right there in the studio.

As more uniquely talented artists gravitated to the energy being casted, it wasn't long before this small EP idea started turning into a full LP... and then into a complete 20 song double LP! (releasing soon).

After countless shows doing performances, cyphers, collabs tracks, and networking across the west coast, the Kin finally threw down their first group set at "Ohm on the Range" festival 2022 in Washington state at 2:30 AM. Emcees were jumping all over the stage, hopin' from one pillar to another, and passing mics like joints. Pure FIRE majik.
Since then, all the members of the Kin of Merlin have been stepping up to the plate HARD in various ways, and continue to perform shows with different members frequently. (We also just got back from an AMAZING Mexico tour which we will publish stories/videos about soon).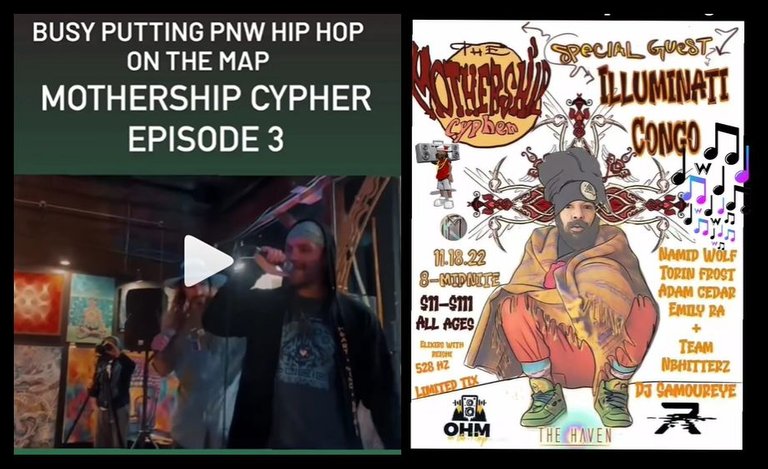 BIG UPS:
Rhymewave and Rob the Universe performed at the Star Theatre in Portland, Oregon (October 2022) only weeks after Papadosio performed there.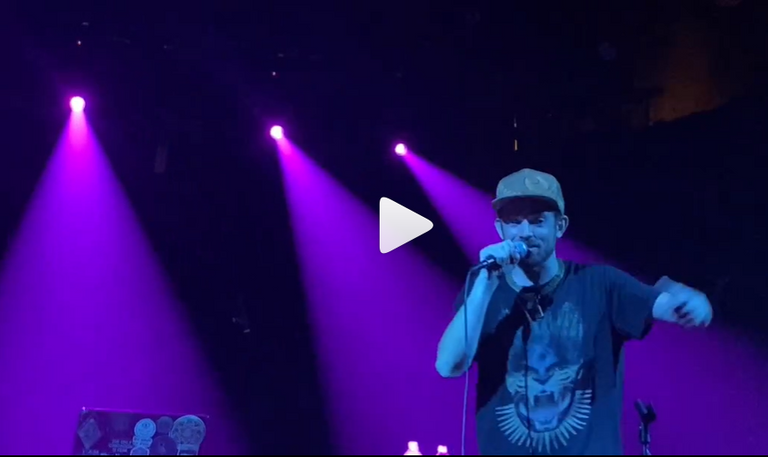 ELAmental opened for Jaeda on the main stage at Barter Faire (2022 Okanogan Family Faire) in October as well, along with Torin Frost collabing with ELAmental, and Torin performing with his band "Patterns of Saturn" that same day (that set continued until about 4:20 AM).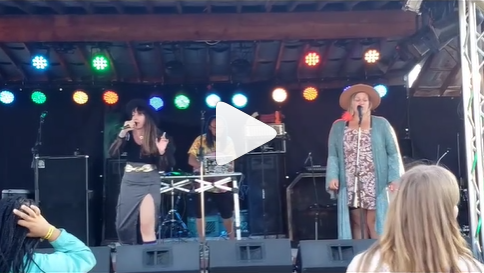 KEEPING THE KIN TOGETHER: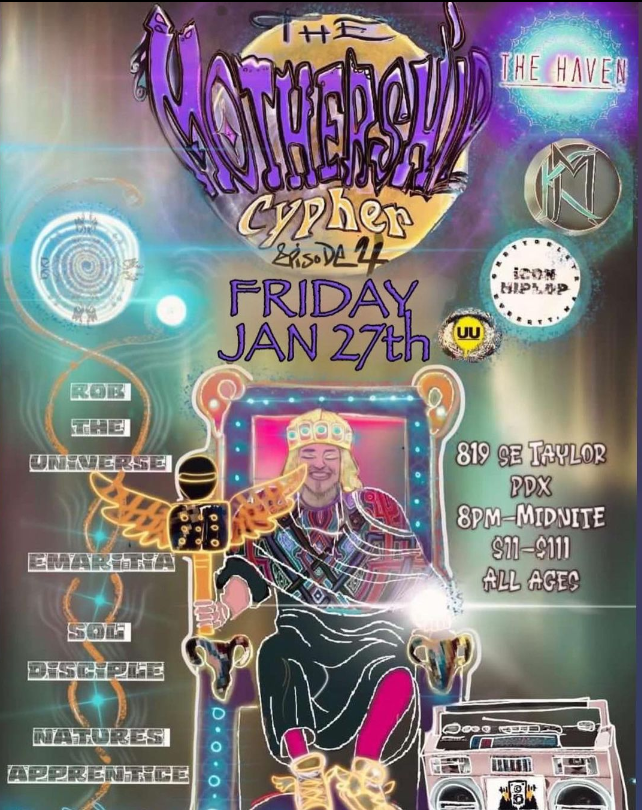 Emily Ra continues to establish the "Mothership Cyphers" at the new HUGE Haven building that combined forces with JaJa PDX in SE Portland. Dove Mosis & Hip Hop Medicine (+ duo called "Winged Cobra" with his partner Alma Rose) came to town to join the Kin of Merlin performing later October 2022 for episode 2 of the Mothership event series. Mothership episode 3 on Friday Novermber 18th 2022 featured: Illuminati Congo, Torin Frost, DJ Samoureye, Rhymewave, Adam Cedar, Emily Ra, ELAmental, & the others from Kin of Merlin.

Nature's Apprentice and the Underground Unheard crew continues to establish the "Mighty Moe's Meltdown" shows in the Hawethorne district where many Kin members and other local Truth Hop talent perform on the regular. Planning of a Kin of Merlin group set at one of these events is imminent. ELAmental headlined the November 27, 2022 show there with brand new unheard songs and collab tracks with the Kin.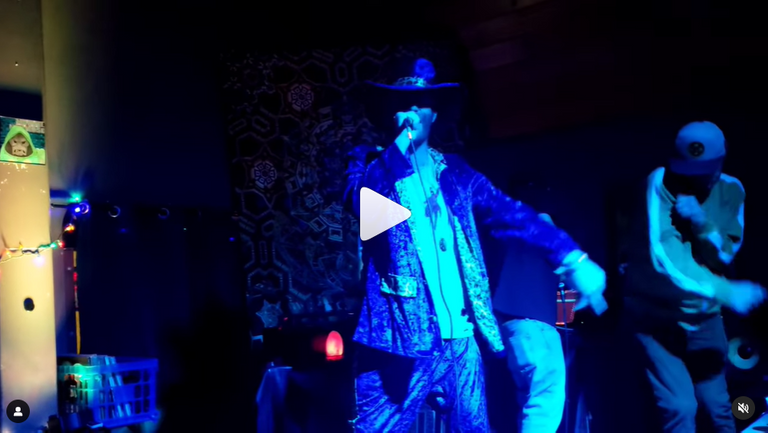 ELAmental recorded, mixed, and prepared plans for the rollout of the Kin of Merlin's debut double LP album in the final days of his first studio for the community before he had to move locations in late November. ELAmental is also networking with with stage managers and promoters for bigger events to get the Kin and it's members onto bigger stages and festivals across the west coast and internationally.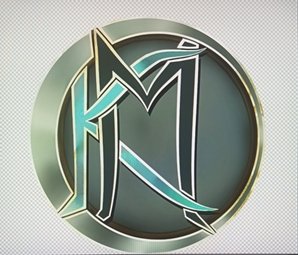 Rhymewave is continuing to be the well rounded human he is, and helping in all phases of the game: networking, organizing shows, keeping communication and collaboration flowing with new beats, rhymes, and projects of all kinds. The homie Gizmo is even hosting Hip Hop retreat events in the woods along the Kalama River where Rhymewave resides.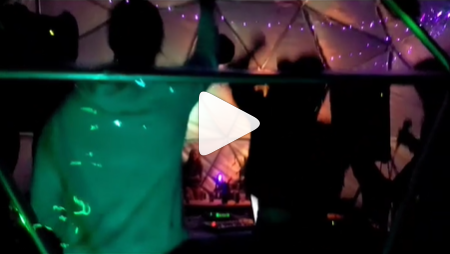 Many members of Kin of Merlin just performed at a HUGE 1400 hundred capacity show for the Greater Reset in Morelia, Mexico on January 22nd, 2023, as well as a PACKED Jazz club in the same town the night before. They also recorded a full EP with a few music videos (7 emcees in this project) all in about 2 weeks (more on this later).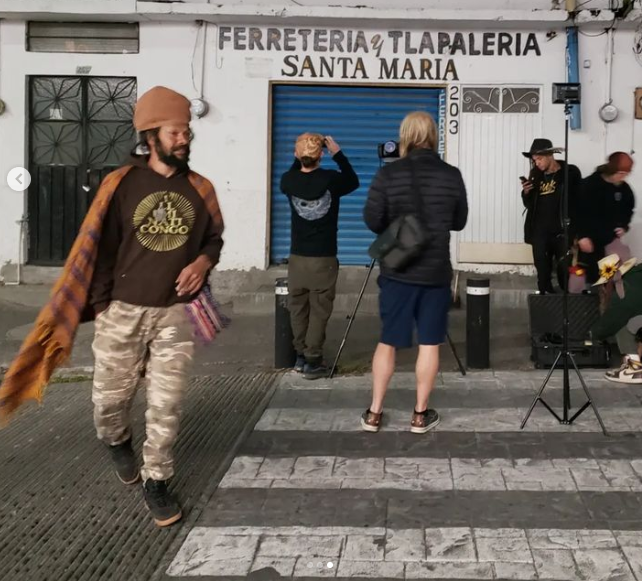 PROJECTING INTENTIONS:
Looking forward the Kin sees the vision of their massive content pile catching the attention of many more opening minds and hearts, and eventually completely supporting themselves with a sustainable lifestyle through their music, art, and medicinal passions, bettering and creating more inspiration, healing, and synergism between Earth mother Gaia and humanity continuously along the way, and indefinitely once they complete this first big stage of their quest. This collective promotion is only the beginning.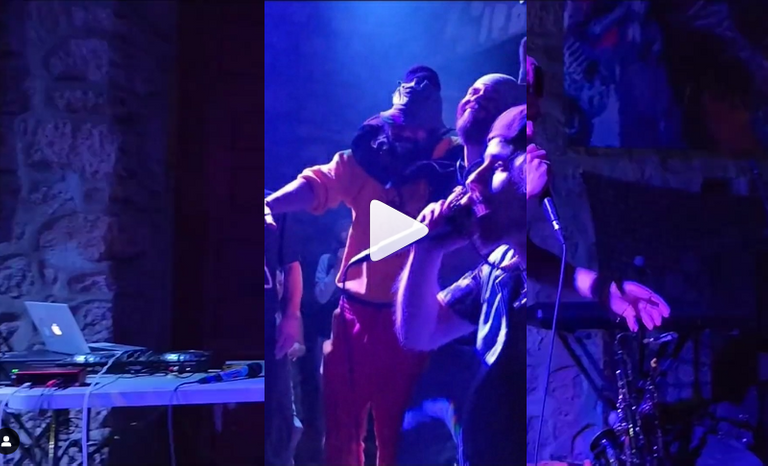 The Kin of Merlin are already working on a second album (& as mentioned an additional Morelia EP), before the first has even been published. Stay tuned into the right frequencies, and you may just find that it turns out better than you could even imagine. Patience is the key to joy, the key to being free is honesty, and all words are spells... that's why they call it spelling.
None of this came easy for anyone, and all their paths have been traversed by massive tribulations and traumas. This music majik is medicine meant for the world to share and sustain... blessed by the method and the rain.
---
𝕭𝖑𝖊𝖘𝖘 𝖙𝖍𝖊 𝕸𝖊𝖙𝖍𝖔𝖉

Our Village Vission
Links for Free Crypto Earning Accounts
Links to Vital Crypto Resources