For how long shall a nation like this continue in constant invasion of terrorists? For how shall the People keep dying by the hand of bandits? For how long shall the world experience perfect peace where the shall be no more war, kidnapping, killings, burning and assassination.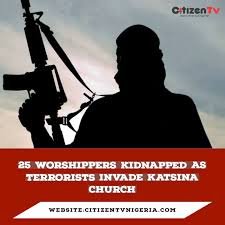 People are assassinated in a board day light, on the streets homes, even churches
why the assassinator are yet to be identified, are they foreigners? visitors? or the same people from the same nation and tribes? This is the questions that bothers the heart of Nigerian as terrorists/gunmen kept assassinated lives including the the uniform men who happened to protect others just at a Divisional Police Headquarters in the Ihiala Local Government Area of Anambra State in Anambra where some unknown gunmen invaded, burnt it down and killed several lives. It became a world concern as terrorists constantly terminate people's lives even in church in Nigeria! which makes Mouth tire of telling the same them, and eyes tire of shading tears, while souls are afraid of dying as the mysterious killings keep increasing. Moreso, developmental plans are been destroyed on basis, the little infrastructure, bring the country backwards instead of moving forward as every other nations.
Meanwhile, Some groups of terrorists invaded a church in Katsina where good numbers of people worshipping on Sunday morning, the unknown gunmen stormed Church at Dan-Tsauni Gidan Haruna Community with motorcycles and sophisticated weapons which led to abduction of over twenty-five worshippers and killing of others when they started shooting sparingly at the worshippers of New Life for All Church in the Kankara Local Government Area of Katsina State.
They abducted our members and left the church pastor with injuries while they were conducting service this morning at around 10am. They shot and wounded the pastor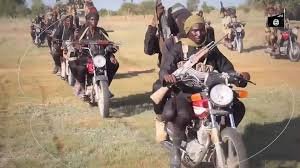 the issue of insecurity has become so rampant in the Katsina, the terrorists are heartless, without having human sympathy, they don't consider children, pregnant women nor handicaps
The area has became more vulnerable to terrorists invasion as they invaded a community secondary school and abduct over three hundred (300( pupils from the secondary school in Kankara on December 11, 2020 and till today, they are yet to know where about. What a painful State of insurgency. Thank you very much for being a part of my progress on Hive Blockchain technology by visiting my blog to read my posts. I really appreciate your effort of love. your comment is a way of motivation together with your upvotes. Thanks for being there for me. I'm @inibless.