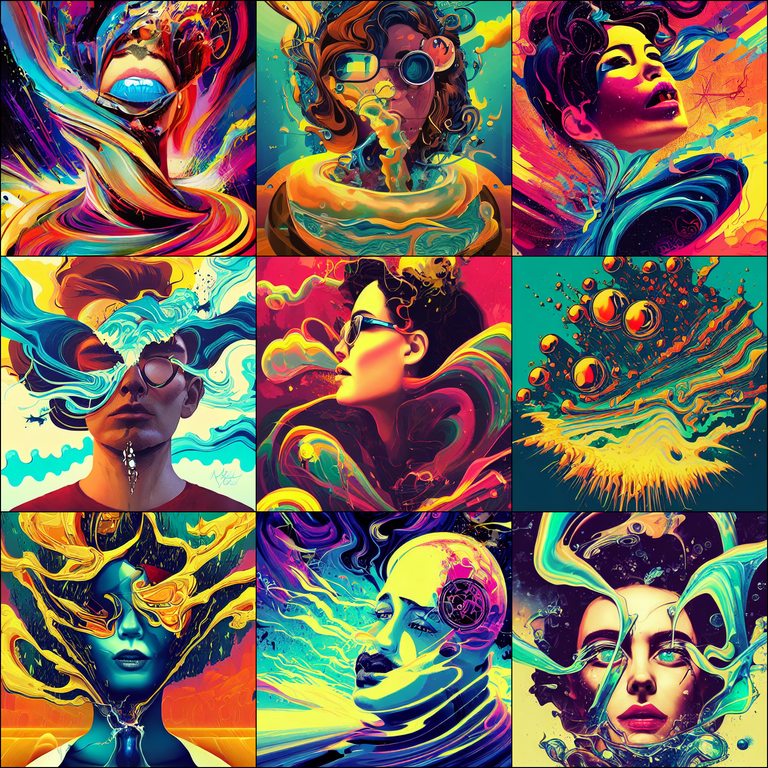 prompt: Delirium, chaotic storm of liquid smoke, stylized beauty portrait, by petros afshar, ross tran, tom whalen, peter mohrbacher, artgerm, shattered glass, bubbly underwater scenery, radiant light
software: local version of vision of chaos with stabled diffusion text to image ai
seed: 3235707055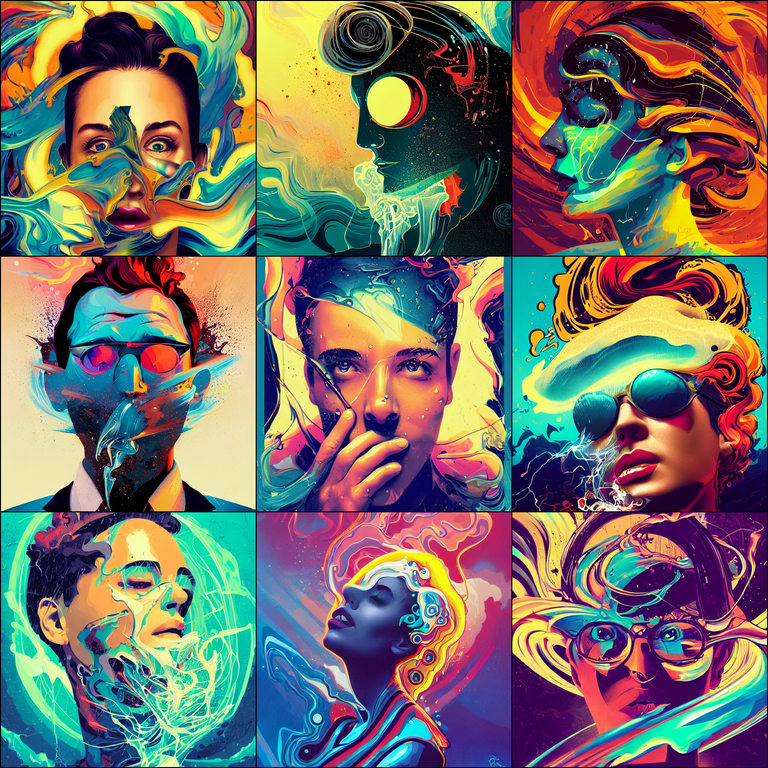 prompt: Delirium, chaotic storm of liquid smoke, stylized beauty portrait, by petros afshar, ross tran, tom whalen, peter mohrbacher, artgerm, shattered glass, bubbly underwater scenery, radiant light
software: local version of vision of chaos with stabled diffusion text to image ai
seed: 1833083508
---
After booking the premium membership at MidJourney, I wanted to try something new. Dear @ausbitbank helped me to get the local version of Vision of Chaos and Stable Diffusion running. Played around with it a bit and had some cool artwork crated by the AI. I'm also playing with the idea of using one of the artworks as the basis for a large poster print to hang in the house.
A few more inspirations I created with the same prompt that could be used as posters. Which is your favorite of the 6 artworks below?
AI Artwork 1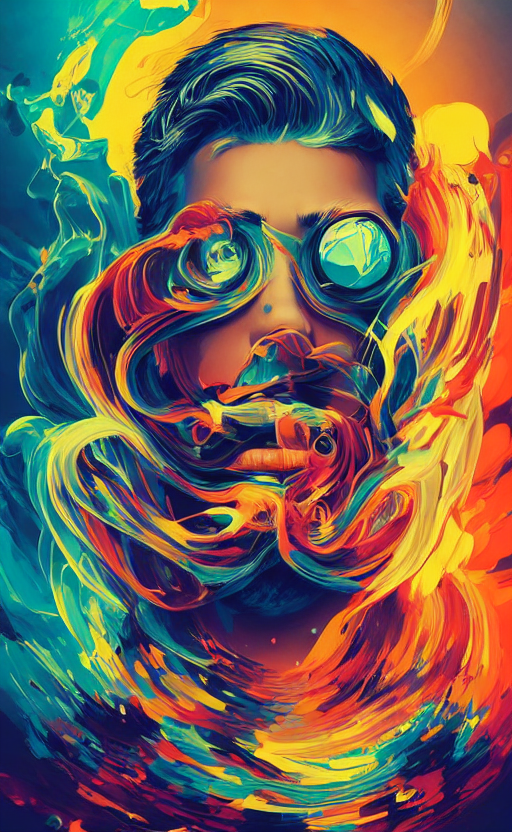 Seed: 1833083508
AI Artwork 2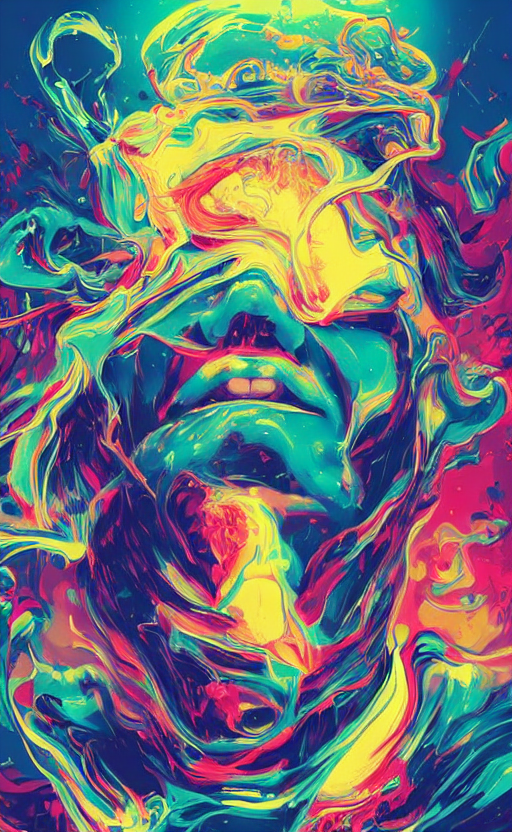 Seed: 968458313
---
AI Artwork 3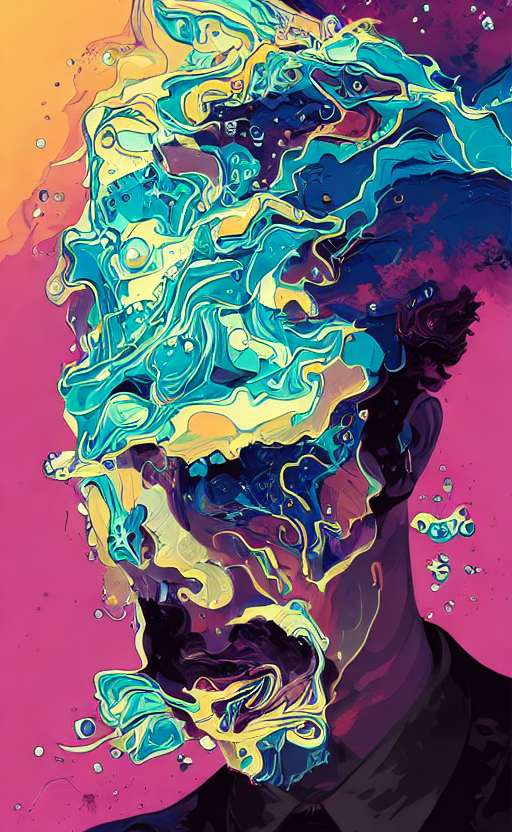 Seed: 353462127
AI Artwork 4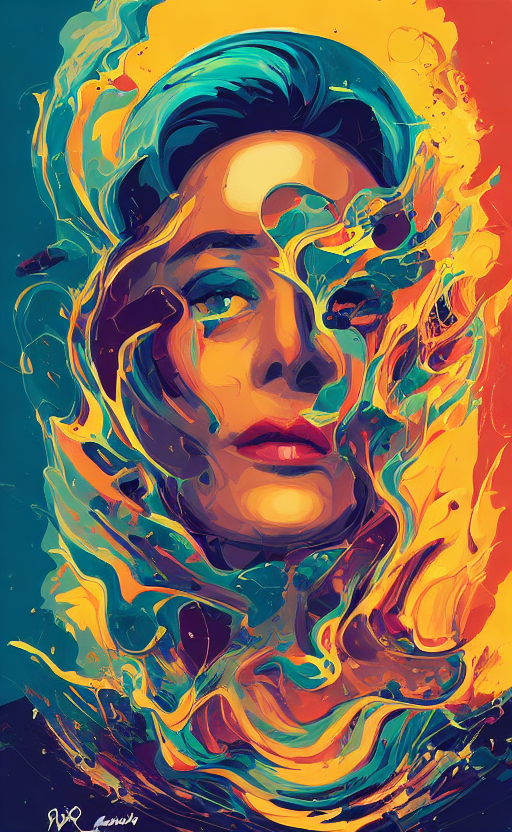 Seed: 1800771518
---
AI Artwork 5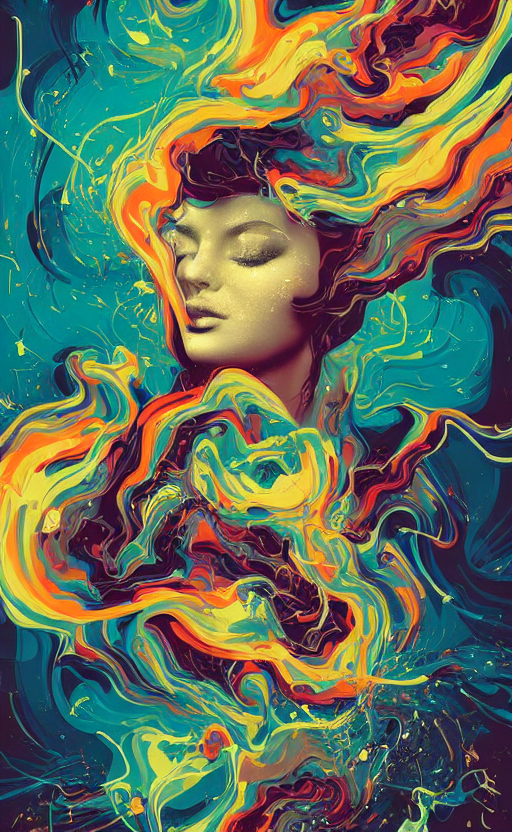 Seed: 2022949083
AI Artwork 6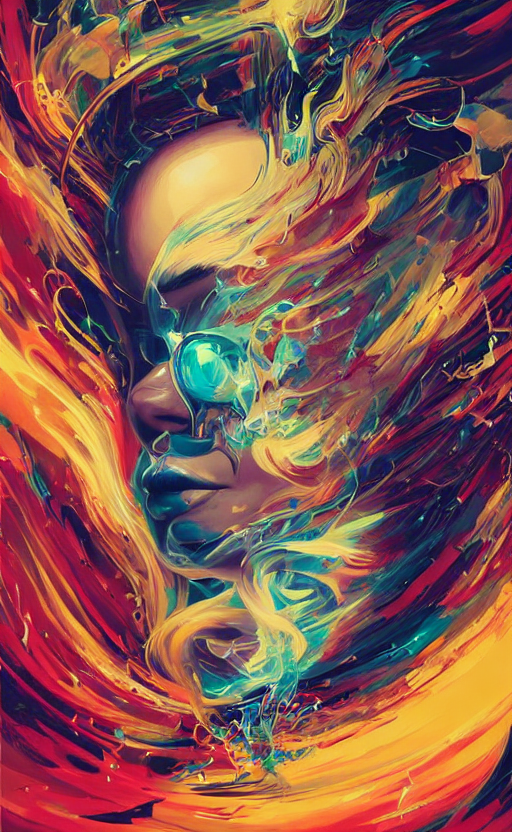 Seed: 1647257529
---
My personal favorite is the artwork 1. What is your favorite and should be further edited so that it becomes a physical print product to beautify my home and bring a unique touch to my 4 walls? Write it in the comments below.
Thanks and Greetings!

---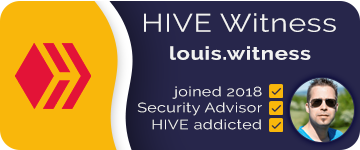 Vote for my Hive Witness
U can vote for my Witness using Hive Keychain here: https://vote.hive.uno/@louis.witness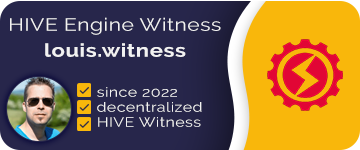 Vote for my Hive Engine Witness
Vote for my Witness on Hive-Engine using Primersion Tool: https://primersion.com/he-witnesses Enter your Username and search for louis.witness