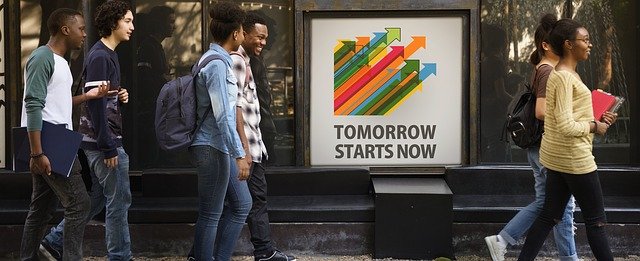 From different perspectives, people give several comments about Tomorrow and its possibilities. Some say it is mysterious, it is untold while to some, tomorrow isn't promised. Though they may be facts these are some of the unpleasant comments we give about the future. There was a song my English literature teacher did sing during my junior class whenever she came to compel us to purchase our literature books. There are about five (5) of these books to make payment for, in preparation for our examinations.
So, she wouldn't let us rest until she gets us to pay for all of them. She had always come with full force, l mean most times, She'd come with a cane, and then the whole class is put under some kind of unexplained pressure. Her method was to get us to tell her and the whole class when you'll be buying the literature text and no matter how much you try to state a genuine reason or give a meaningful excuse, all she wants to hear from you are a date. Well, the promised date can't be out of that particular week.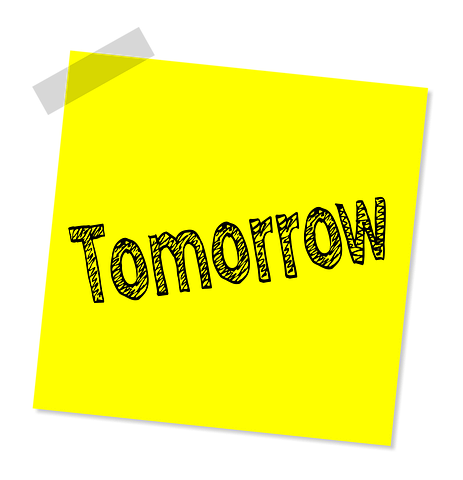 Aunty Ruth's daily routine might have come to be so funny as now. But then, It was so scary and you don't ever want her to raise her cane on you. The best you could do to save your head was to tell her, you will be making your payment the next day. From the first to the last person, everyone says "Tomorrow" she would just smile and sing "Tomorrow has no end" and the whole class chorused
"Tomorrow is unlimited".
That moment, everyone is relieved of the mental stress she just put us through, we laughed and that is the end of it for that day. Some random times, I just hummed the song within myself and wondered what the reason and the meaning of that song could be. Sometimes, it got me worried but mostly I was just curious if our teacher composed the song or if not, what the lyrics before or after that one-lined song could be.

Most importantly, I wanted to know the intentions about the song. I wasn't sure of what it could mean. Could it be a proverb-like song which might be communicating warnings to us that "your promised
tomorrow must be tomorrow". For seconds, I thought of it so much out of fear because we often don't fulfil those promises. When the said tomorrow comes, we either find other excuses or finally get beaten but in fact , we get the chance to say Tomorrow over and over again.
Judging from that scenario of our literature teacher, I further interpreted the song as a continually given privilege to new chances and that proved to be right
because the song had always given relief to us for real. Tomorrow will surely appear and inevitably comes to us whether or not we want it. It's always a new day we haven't walked or journeyed in before.
Tomorrow certainly comes to take the stage Today once was, before passing to be the yesterday. It's a new day after today. Though none has been there, we can't but hope for a better and fulfilling day ahead. The future is kind, bright and promising. Even in the darkest moments of human life, Tomorrow brings light to their mind. We have so much faith in the future because; "It's a New day, new chances." "New day, newly open opportunities"
Our only belief about the day's ahead should be hopeful and positive. The current situations we might be in do not matter as long as we hold the light for a better future. You can't allow yourself to be weighed down by your problems or let to be discouraged by negative people because tomorrow can solve it all and make you forget all of it like it never happened.

"Its amazing how a little tomorrow can make up for a whole lot of yesterday" John Guare
"The sun will come out, tomorrow"
"Clears away the cobweb and the sorrow"
"When I'm stuck with a lonely day"
"I just take out my chin and grin and say"
"The sun will come out tomorrow"
"So you're gonna hand on till tomorrow"
"Come what may!"
Alicia Mortons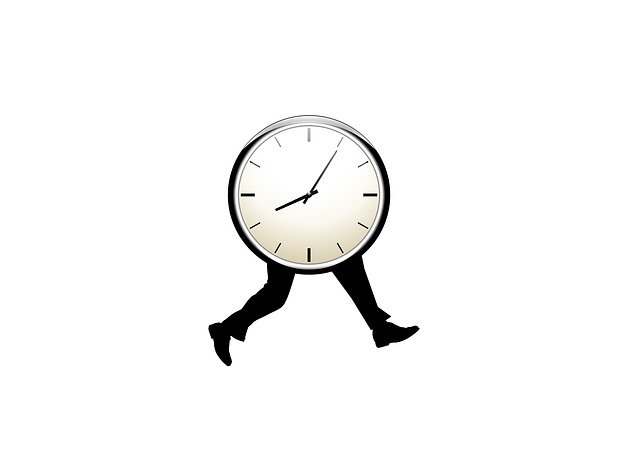 However I kept asking myself this. Does my past and present determines what the future would bring or can I really design what kind of tomorrow I want to live in?
Well, it's not in your hands but yes, being optimistic about the future is one thing and working towards a great tomorrow is another thing.
Let us agree with the fact that tomorrow is untold but we believe it is going to be better, it'll bring good things and success. We therefore wouldn't just sit, hoping for something good do nothing to secure those achievements.
To design your tomorrow depends on improvements on your yesterday and contributions to your today. You can only design with focus, hard work and good attitude, a beautiful tomorrow for yourself.
Tomorrow is always another say to start a new beginning, a new day to make new decisions, a fresh one to start all over. Be grateful when you see a new day because it's a first kind of success. Decide to make your new day beautiful than ever.
Tomorrow is always a day ahead
All images are from
https://pixabay.com/