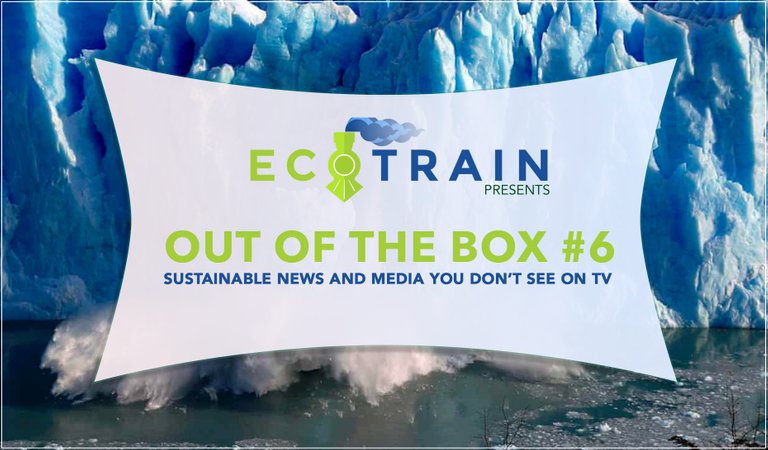 Welcome back to Out Of The Box, where we bring you news that you won't see much of on the mainstream! This week we focus on Earthships, sustainable building, and of course climate and the environment. The off-grid movement has never been stronger, and is growing at fast rate. People are waking up to the fact that they no longer wish to live in expensive and vulnerable houses in the city, and have had enough of how things are. COVID19 is not over yet, and who knows where it will lead. My advice, get out whilst you still can, who knows what is to come!
I hope you enjoy this week's selection. If you are interested in eco-building then don't miss the earthship links and webinars. These webinars are new as Mike Reynolds is usually too busy travelling and building to do them, so now is a great time to tune in and learn more about why you should consider Earthships as your all in one solution to off-grid sustainable living.

'Not just weeds': how rebel botanists are using graffiti to name forgotten flora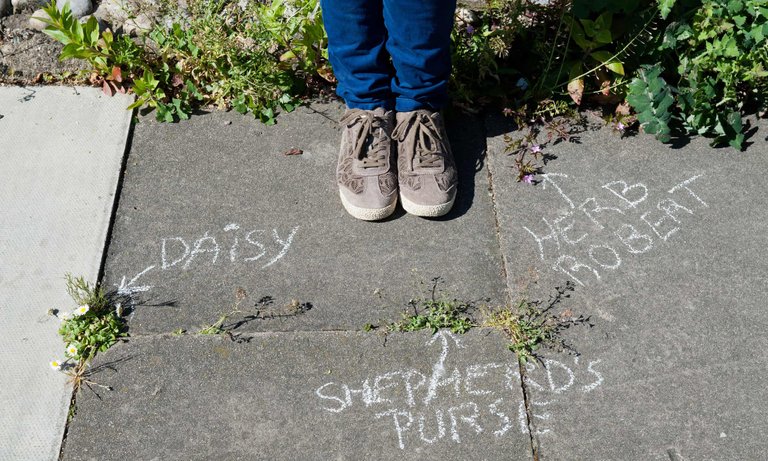 Pavement chalking to draw attention to wild flowers and plants in urban areas has gone viral across Europe – but UK chalkers could face legal action A rising international force of rebel botanists armed with chalk has taken up street graffiti to highlight the names and importance of the diverse but downtrodden flora growing in the cracks of paths and walls in towns and cities across Europe.
The idea of naming wild plants wherever they go – which began in France – has gone viral, with people chalking and sharing their images on social media. More than 127,000 people have liked a photo of chalked-up tree names in a London suburb, while a video of botanist Boris Presseq of Toulouse Museum of Natural History chalking up names to highlight street flowers in the French city has had 7m views.
READ MORE:
https://www.theguardian.com/environment/2020/may/01/not-just-weeds-how-rebel-botanists-are-using-graffiti-to-name-forgotten-flora-aoe

'There are no excuses left': why climate science deniers are running out of rope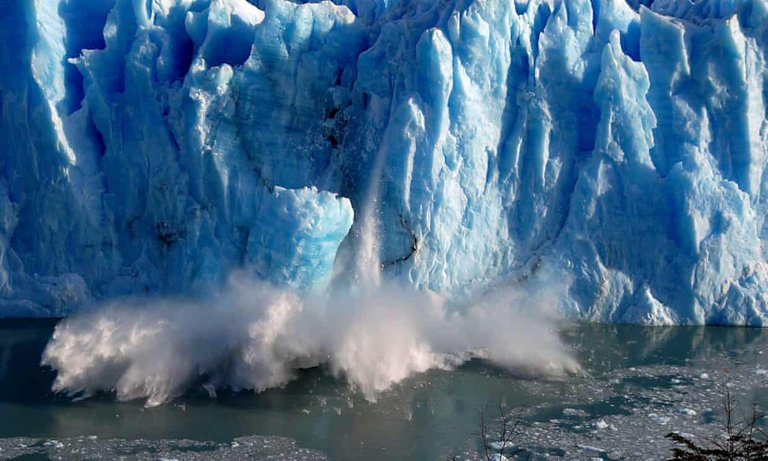 The shouted words rang out across the packed parliamentary corridor: "Fiona Harvey is the worst journalist there is. She's the worst journalist of them all, because she should know better."
They were the words of Lord Lawson, former UK chancellor of the exchequer, turned climate denier and now Brexiter, addressing a crowd of more than 100 people trying to cram into a House of Commons hearing on climate change. As listeners craned their necks to hear better, whispering and nudging, he elaborated at length on my insistence on reporting the work of the 97% of the world's climate scientists whose work shows human responsibility for global heating, and failure to give equal weight to the tiny number of dissenters.
READ MORE:
https://www.theguardian.com/environment/2019/oct/17/climate-science-deniers-environment-warning

One billion people will live in insufferable heat within 50 years – study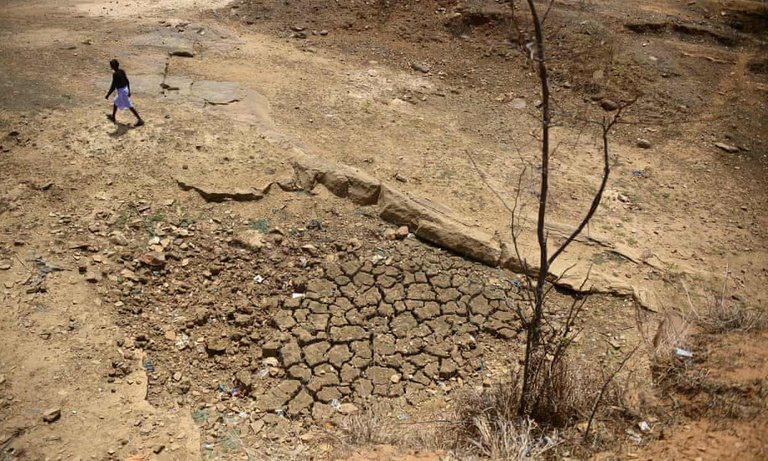 Human cost of climate crisis will hit harder and sooner than previously believed, research reveals.
The human cost of the climate crisis will hit harder, wider and sooner than previously believed, according to a study that shows a billion people will either be displaced or forced to endure insufferable heat for every additional 1C rise in the global temperature.
In a worst-case scenario of accelerating emissions, areas currently home to a third of the world's population will be as hot as the hottest parts of the Sahara within 50 years, the paper warns. Even in the most optimistic outlook, 1.2 billion people will fall outside the comfortable "climate niche" in which humans have thrived for at least 6,000 years.
READ MORE:
https://www.theguardian.com/environment/2020/may/05/one-billion-people-will-live-in-insufferable-heat-within-50-years-study

Earthship Webinar:
PREPARING YOUR PLANTERS AND FOOD PRODUCTION IN EARTHSHIPS:
WEDNESDAY, MAY 13TH AT 11AM ~ MOUNTAIN DAYLIGHT TIME
Are you interested in learning more about the Earthship concept while practicing social isolation?
Check out our webinars with Michael Reynolds, founder of EARTHSHIP BIOTECTURE, and other official team members from our crew.
Panelist(s): Michael Reynolds
Cost: $ 10 USD
Michael Reynolds is not an expert gardener, but he has successfully established thousands of planters utilizing different techniques that he has incorporated into the Earthship design. Talk with Mike on his ideas for getting food growing in a desert!
REGISTER: https://zoom.us/webinar/register/WN_vYoxXaS5RfKzEKQXSUV_9w

MORE INFO:
https://www.earthshipglobal.com/webinars

Living in Earthships Through a Global Crisis
Earthship Biotecture has built in over 40 countries around the world. In 2017 we built a 2 bedroom Global Model for a family in Biras, France. In this video you will get to see a tour of the Earthship as well as an exclusive interview with the owner about their experience.

Try Living Off the Grid in These 12 Communities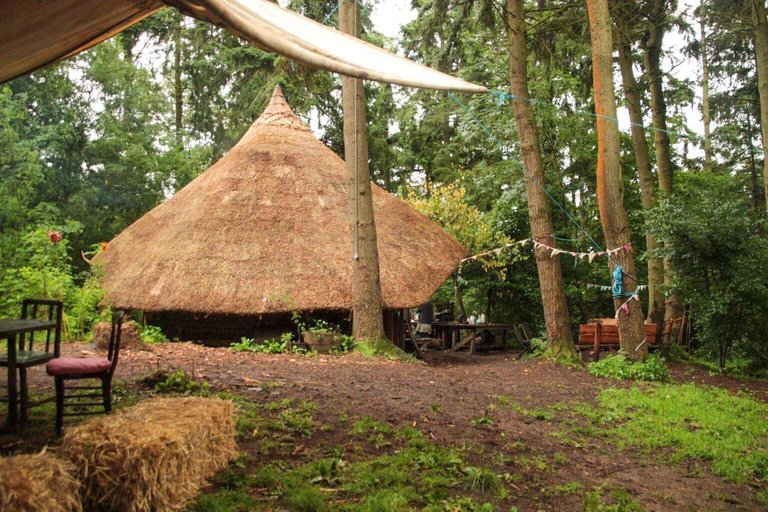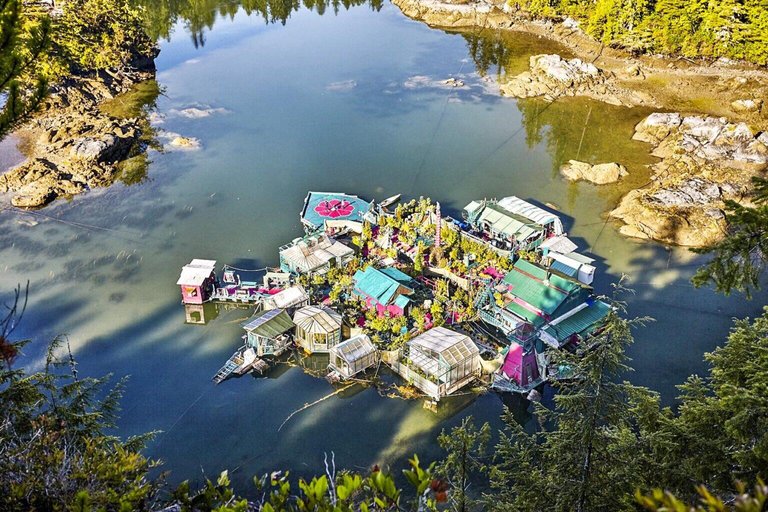 If you want a taste of off-grid living without making a full-time commitment, these are the communities that will welcome you with open arms.
The urge to quit it all and live an off-grid lifestyle on some remote Nordic island might overcome us all sometimes. Mostly, however, we're just after a temporary reprieve from incessant emails, rush-hour traffic, and the convenience of electric light. Off-grid communal living has had something of a renaissance since its heyday in the 1960s, with many now seeking to digitally detox and simplify their lives. While these communities are often for residents-only, some invite outside visitors to experience life without WiFi where wilderness and human connection can take center stage.
READ MORE:
https://www.fodors.com/news/photos/try-living-off-the-grid-in-these-12-communities

AND FINALLY!
Does Meditation Actually Work? | Russell Brand
A clip from #UnderTheSkin with CEO of The David Lynch Foundation Bob Roth! You can listen to this entire podcast from Sat 9th May on Luminary: http://luminary.link/russell #Meditation




Disrupting the "Cost of Living" Industry

HOW TO SUPPORT THE ECO VILLAGE PROJECT

RE-BLOG THIS POST
https://peakd.com/hive-123046/@eco-alex/ecovillages-journal-the-new-approach-what-it-means-for-you
SHARE ON SOCIAL MEDIA
https://peakd.com/hive-123046/@eco-alex/ecovillages-journal-the-new-approach-what-it-means-for-you
JOIN US AT THE COMMUNITY NETWORK WEBSITE
https://www.ecovillages.io/communitynetwork/
DELEGATE TO ECOTRAIN

Your delegation will go a long way!



The 8 Pillars of Abundance Tribe

Supporting People Who Help
Make The World A Better Place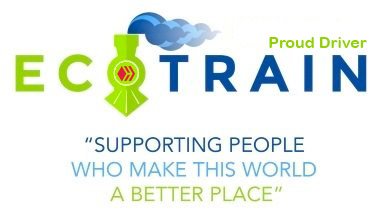 CLICK HERE TO SUBSCRIBE TO THE ECOTRAIN COMMUNITY