In this series of 17 posts my goal is to bring to the front the consciousness of your relationship with money.
~~~
I have been stressing here that it is critical to be in the consciousness of wealth in order to hold on to it, and that if a person receives a large sum of money without prior preparation then there is a high chance that the money will ruin their life. Some people refuser to accept this claim of mine and insist that once they are given $1M they will know how to handle it.
It was reported recently that a robbery case in the US was solved after 50 years. A bank clerk stole $215,000 in 1969 ($1.5M in today's value), and soon after the theft dissapared never to be found. One would think that the money put him on the right track but it was now revelaed that in 2014 the man experienced bankruptcy(!), later got sick with cancer and died.
Such stories, which happen frequently, prove us how important it is to focus on the inner-change before runnning after outer gratifications.
A five-decade-old mystery has been solved: this is what happened to one of the most wanted thieves in history
~~~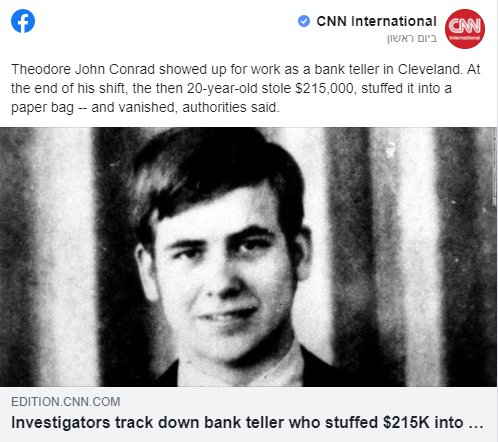 ~~~
Links to previous posts in the series: