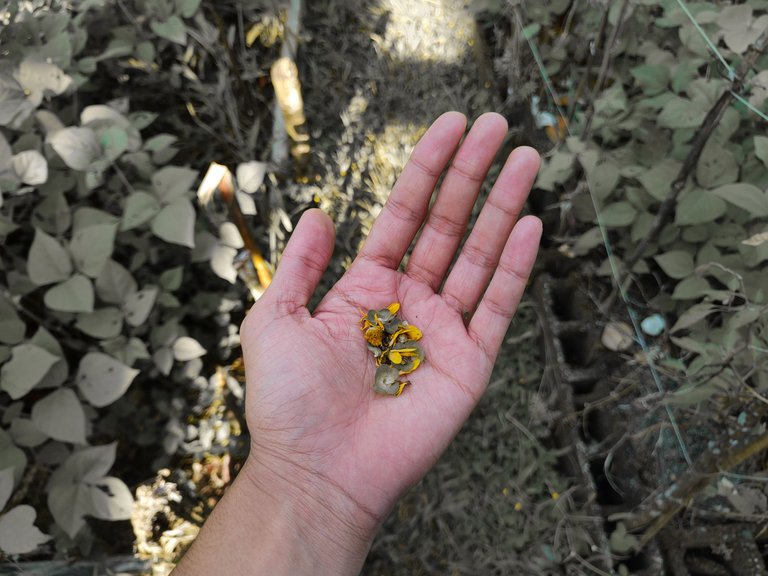 The most useful piece of learning for the uses of life is to unlearn what is untrue. — Antisthenes
For almost two years, I have been bringing sacks of kitchen scraps back into the garden soil. Each day we average to about a kilogram of peels, discards, and other vegetable scraps—most of the times with still usable stalks and seeds to re-plant.
Our diet is mostly plant-based now, sometimes fully plant-based. Our farm, orchards, and gardens have given us a safety net especially right now with the global financial crisis and the unceasing ill-effects of inhumane pandemic mandates and the politicized proxy war—and now climate change policies!
It is saddening to continually see people go displaced, fall into poverty, and succumb to hunger and malnutrition. Imagine a world where leaders truly have their minds and hearts for humanity and not for fame, status, and wealth—but that is not the reality, they continue cover up and the people suffer.
The leaders' failures are schemed as ours, their reckless policies become the peoples inevitable defeat and never of those who drafted it. But as long as we still live and we still have the resources, the rights, and the opportunities, we should take advantage of it before the government rips it away from us without hesitation and apologies.
As they keep saying, the benefit of the population outweighs the basic human rights of the minority.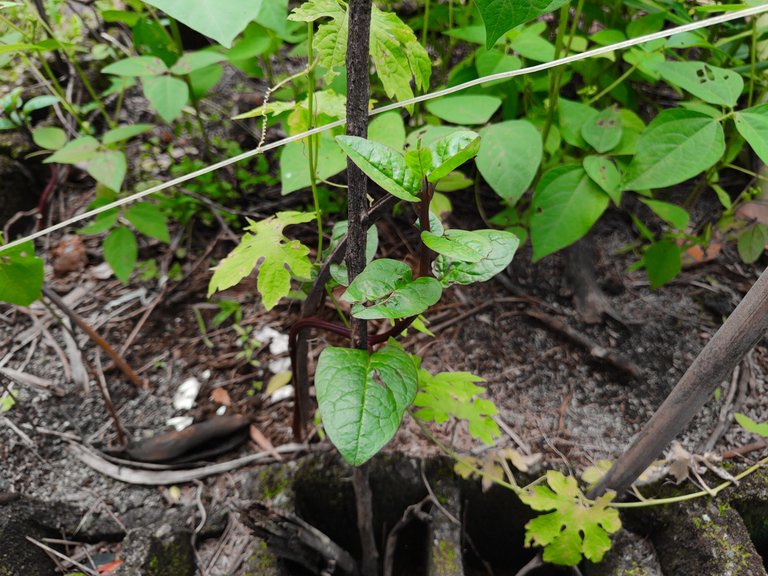 Imagine having no access to whole foods and water, thus making you more dependent on processed foods and bottled water, this is inhumane. Access to commodities is a right and not a privilege. Think of it, the priority goes to big companies and factories, but not the communities.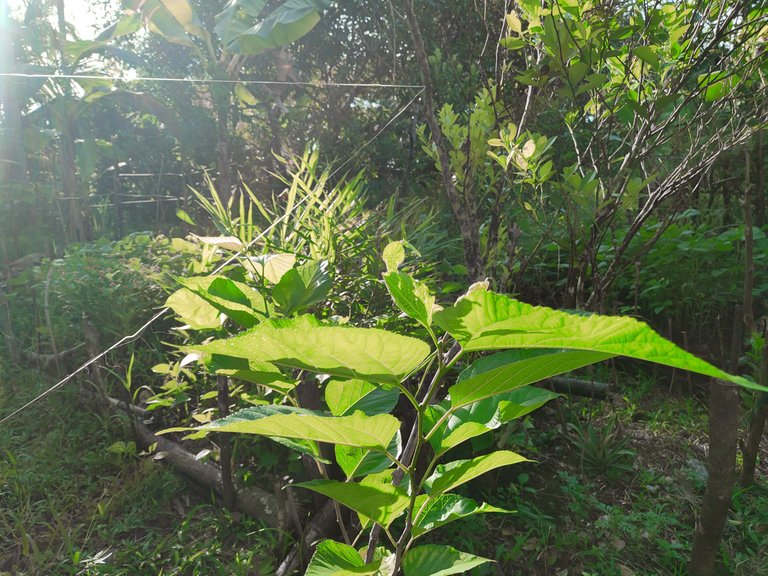 Food Forest Updates
Right now in August, the garden has improved so much versus the May and June time because the raised-beds were fixed and augmented with more organic matter and with more sandy soil to balance its original clay-silt profile.
Again and again, there is no universal cure in permaculture. Study your climate, property, and local rules, with this in knowledge, allow yourself to fail several times to finally see what works in your garden.
The fruit seedlings and pineapples has finally rooted itself to the the ground where they were transplanted and only needed occasional ring-weeding and less watering especially right now in rainy season.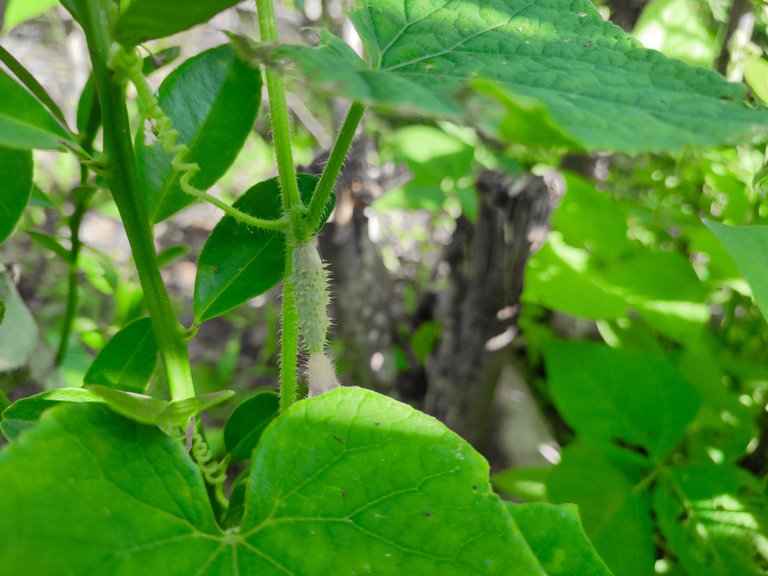 Most of my crops are mature now and began to start to flower, so more pests are coming in, but I have no worries since the natural ecosystem in the whole orchard is cooperating to balance it out.
What I noticed was the earlier seedlings were attacked by bugs and caterpillars until the whole plant is leafless, but as soon I added more diversity, the bugs are having harder time to choose with the leaf buffet. In the end, the damage is distributed lightly instead of concentrated heavily in a few number of plants.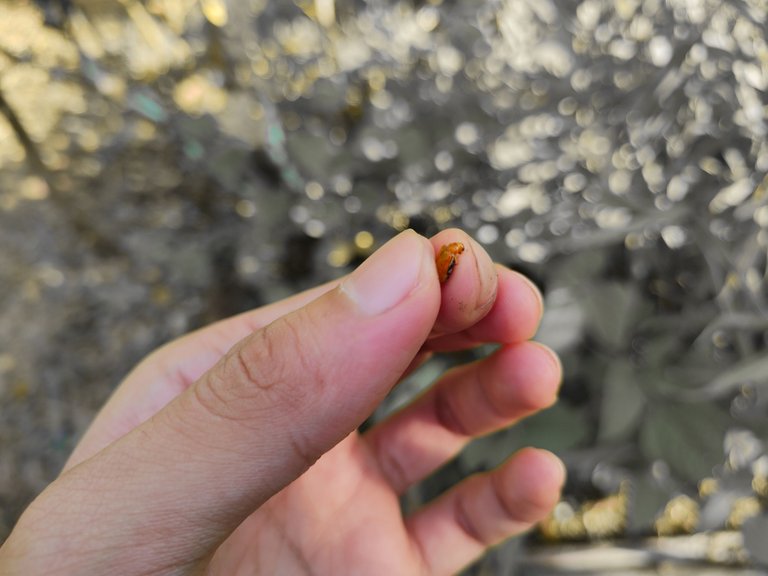 As standard protocol, as much as possible, I only manualy squish and squash pests, only spraying DIY organic pesticides when it is becoming uncontrollable.
After the orchard was partially cleared from the waist-high grasses and weeds, then, as of now, the matting of grasses has browned if seen from afar, but it can be noticed closely that it has already regrown fast.
To lessen the growth of unwanted weeds, I continued planting more cover crops, mainly Mani-mani or Pinto peanuts. This will have a thinner cover that will allow shrubs and seedlings to benefit from the sun instead of being strangled by fast-growing weeds.
Along the pathways, I sprinkled more flowers seeds such as Marigolds, Cosmos, and sunflowers to add more aesthetics to the orchard. The flowers should attract more insects and birds to also increase pollination activity of the established raised-beds and fruit trees.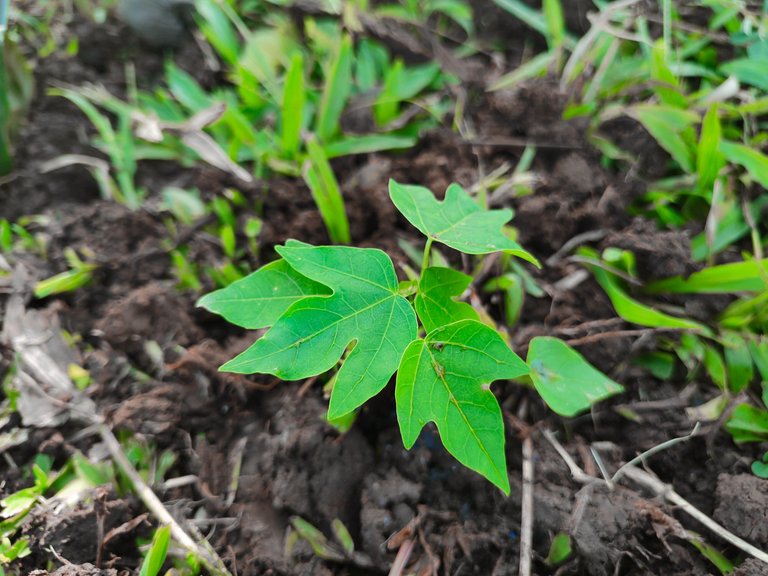 As shared before, I continued planting more Papayas. Green papayas can be used as a vegetable while the ripe ones can be made into snacks and desserts. I have now secured one source of a native variety from our farm and will be planting it when I receive it.
One thing I noticed is that F1 hybrids are not good cultivars as claimed. For many reasons, among others, they are resource hungry and disease-sensitive versus the native and heirloom counterparts.
This is why farmers become more dependent with tilling, fertilizers, herbicide, and pesticides, because the F1 hybrids will not grow well on bare soil alone—so different with native species that grows where it lands.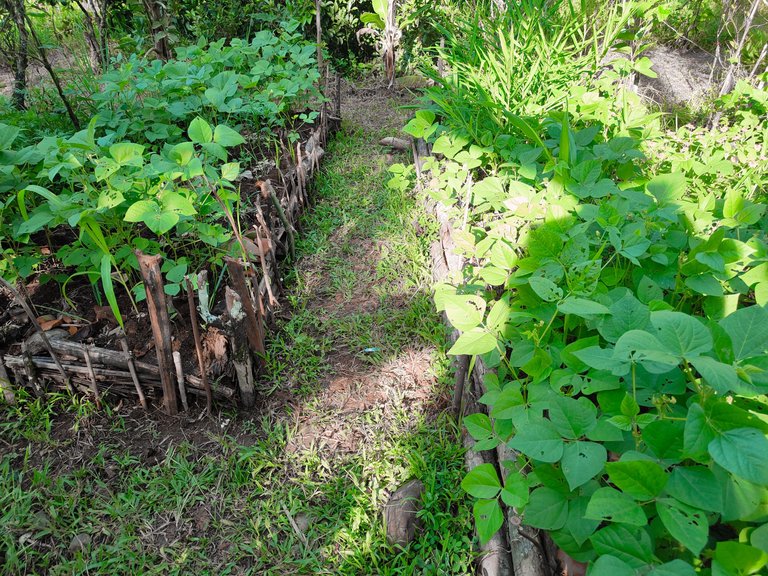 With permaculture you heal the soil alongside with growing an ecosystem that thrives with less maintenance. Also, giving more diversity to the food forest you are building allows you to have security over pests and diseases.
How about you, what are your permaculture discoveries?
---
PINNED POST
---
About Me
@oniemaniego is a software developer, but outside work, he experiments in the kitchen, writes poetry and fiction, paints his heart out, or toils under the hot sun.
| | |
| --- | --- |
| | Onie Maniego / Loy Bukid was born in rural Leyte. He often visits his family orchards during the summers and weekends, which greatly influenced his works. |
Follow on Instagram
---
Donate with Crypto
Bitcoin 34hdQNHHFUodqegi2wwNeNw2p35ewvnaXQ
Ethereum 0xd36126ab2463c3404cca1c97d8f3337917dfd113

---
© 2022 Onie Maniego and Loy Bukid
---
Don't forget to vote, comment, and follow me.
Not yet on Hive? Earn while blogging.
Sign Up