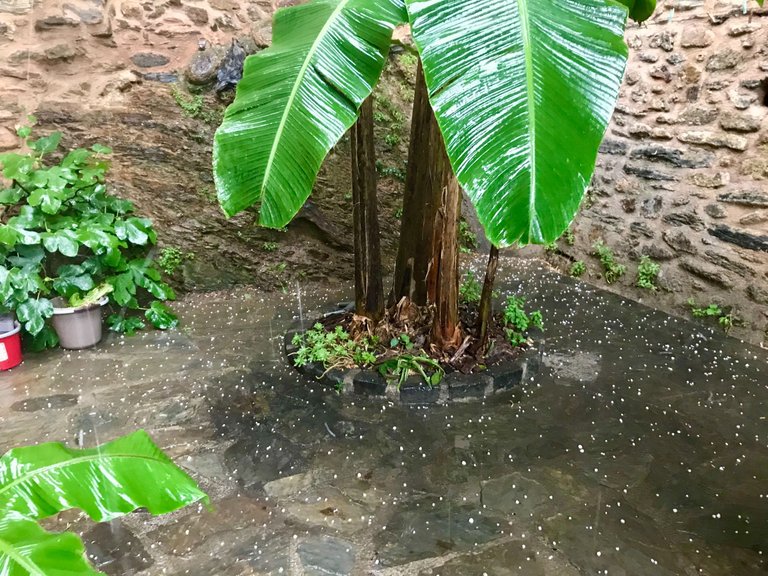 Just a quick update to say that after four days without any water in our village the taps started working again this morning and I could literally hear the sigh of relief from the people here who were starting to grow agitated, pacing the streets like they didn't know what to do. Any longer and things may have turned nasty!
The canal was working intermittently in this period so it wasn't too bad really. In fact, it was quite fun!
Brought a whole new definition to bath time.
Yep, we bathed in the canal.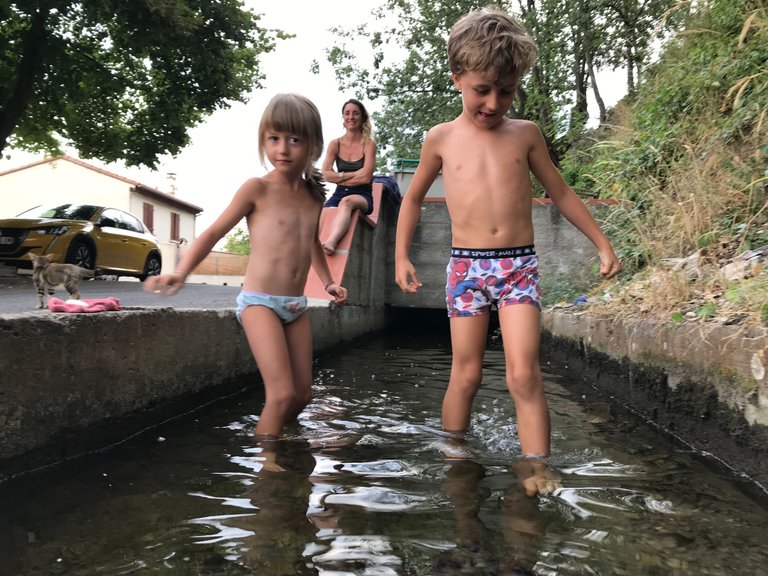 And it was cold ;)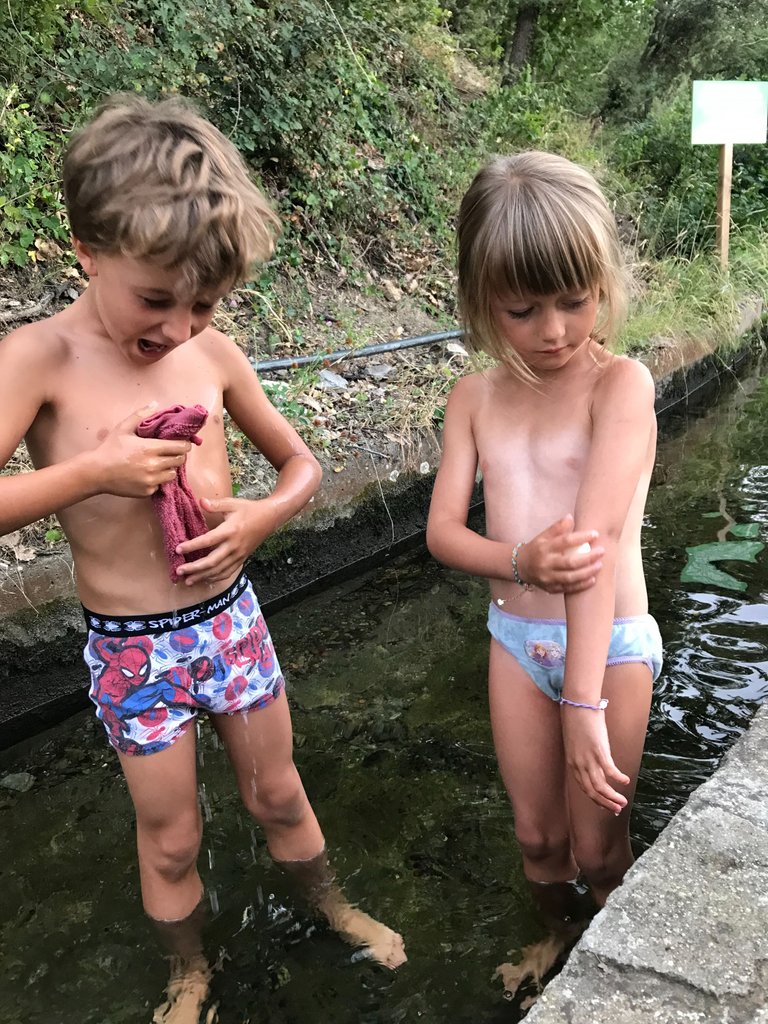 So the rain came today and so did the hail.
The hail stones weren't too big but they were forceful.
You can see here how they have punched holes in the leaves of our courtyard fig tree.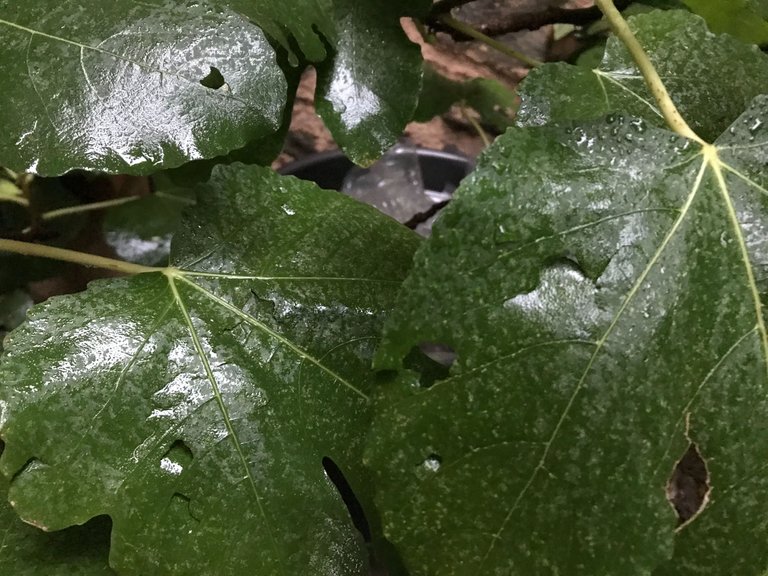 I've not yet been to the garden but I fear the worst for my mustard & rocket which is still very small. One direct hit and the stalks snap.
Anyway, it is what it is.
Worth noting this is an agricultural region dominated by its wine production and speaking to a wine producer this afternoon he was almost in tears because the grapes were nearly ready and now most of them will be damaged. The apples too will have blemishes, making them unsellable.
So, just another string to the bow of that perfect storm which is bringing global famine faster than ever.
I also wanted to tell you that despite the water cut being over we have been warned by the Mayor that the problem was create by us the people! He says there are too many people in our village all using more water than normal and this put excess pressure on the pipes causing them to break. So, while the problem has been fixed for now he was basically saying we can expect further problems like this in the future if the number of people here doesn't decline.
His statement fits perfectly with the goals of the WEF, to get people out of the country into the cities. Where the herd can be better managed.
Right, that's it for now.
Love & Light everyone 🌱