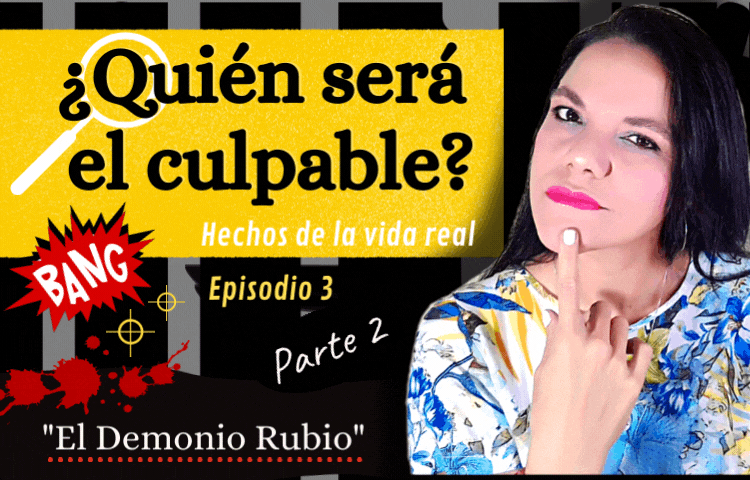 Own photography edited with Canva editing program.
//Fotografía propia editada con programa de edición Canva

░░░ ENGLISH VERSION ░░░
░░░ VERSION ESPAÑOL ░░░

Helloo, Peladiente. 😎 🔍
In the previous episode we did a preamble of one of the most talked about murders in the society of Brazil for the year 2002. If you want to put yourself in context go Here
Following the sequence, in today's post we will talk about the facts, to details, How did the police discover the murder?
Did you bring your magnifying glass, gloves, notebook and dark glasses? 😎 Because we're going to investigate and find out what happened to Suzane Von Richthofen, better known as...
"The blonde demon"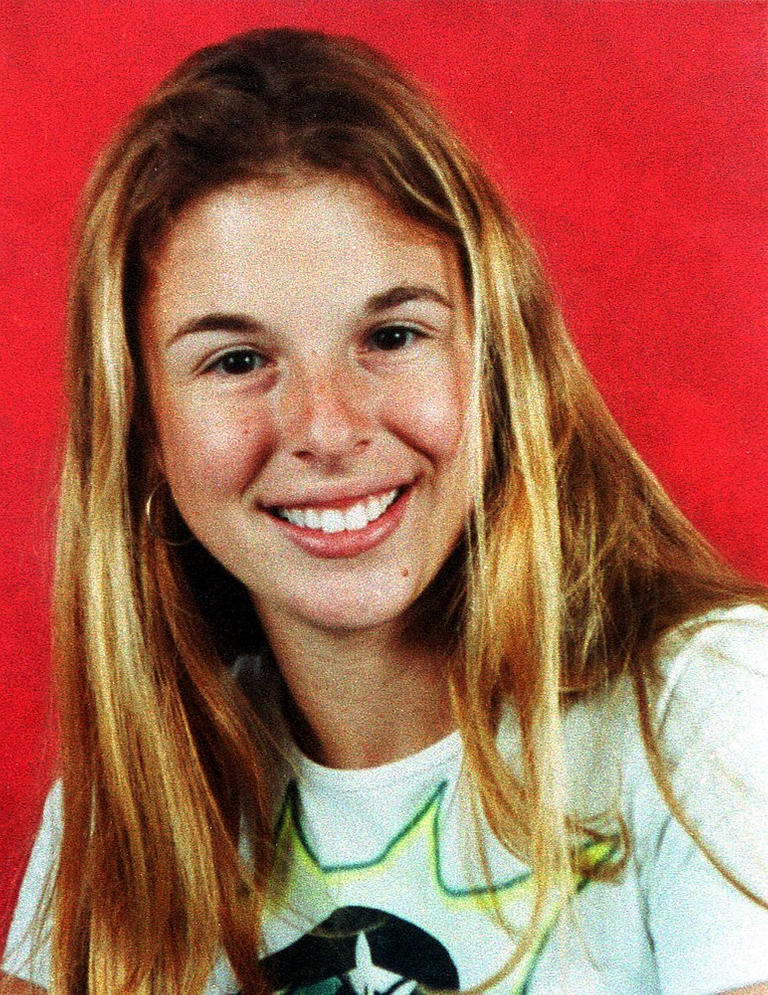 Photo of Suzane Von Richthofen
Source: Correio24horas.com.br
Suzane von Richthofen, was the eldest daughter of the Von Richthofen couple formed by Manfred Albert Von Richthofen and his wife Marísia Silva Abdalla, who were murdered in a violent way in their residence on October 31, 2002.
And found by their children Suzane and Andreas in the middle of the night...
But... What happened?
By the year 2001, from the moment her parents become aware of Suzane's bad behavior, attitudes that they attribute the responsibility to her boyfriend Daniel Cravinhos, the restrictions and altercations begin between Suzane's parents and the couple to such an extent that the family atmosphere begins to be affected due to the facts.
By the year 2002, the altercations were getting louder and louder, to the point that on several occasions, neighbors witnessed strong arguments and even blows between Mr. Manfred and Daniel.
The event that triggered the relationship between them was Mother's Day 2002, where the Von Richthofen's were celebrating in a restaurant and Suzane wanted her boyfriend to go, but her parents forbade it, that day, in the middle of the argument, her father hit her and Suzane left the house that night.
Clearly, Suzane's parents did not want to see their daughter with Daniel, in view of that the couple decided to "separate" or at least that's what their daughter makes her believe, however, they were still seeing each other on the sly.
Daniel Cravhinos and Suzane Von Richthofen
Source: Noticia da TV
By October 31, 2002, Suzane asks her parents for permission to "celebrate with her brother" (many say Suzane's upcoming birthday, although Halloween was being celebrated in that country by that date), so her parents agreed without knowing the real plan, as did her brother Andreas who believed they would take him to a video arcade while the "happy couple" went to a nearby motel.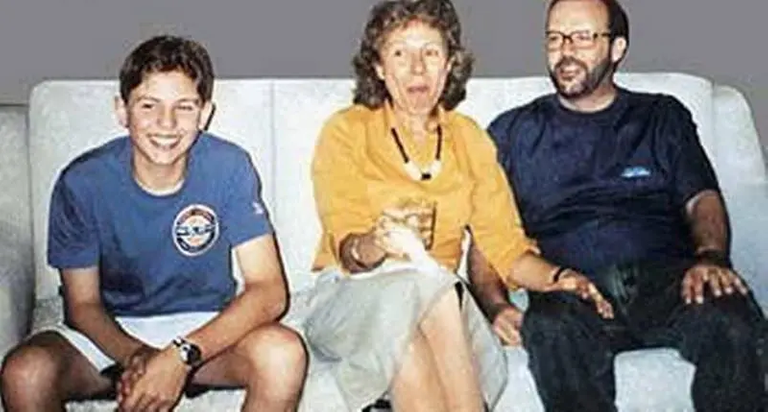 Andreas, Marísia and Manfred Von Richthofen
Source: NCS TOTAL
However, that day Suzane together with Daniel dropped Andreas off at the arcade around 11:00 pm, but instead of going to the motel, as the three of them had agreed, the couple took a detour, to pick up in the car her brother-in-law Cristian and go to the Von Richthofen's house.
Once there, before 12:00 am, Suzane opened the door, entered the house, went upstairs and went to her parents' room to make sure they were asleep.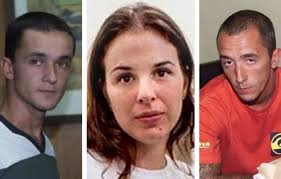 Daniel Cravhinos, Suzane von Richthofen and Cristian Cravhinos
Source: Camacari news
I warn the Cravinhos brothers and they climbed the stairs to the next floor with hollow tubes, gowns and gloves in their hands.
Daniel went towards Manfred hitting him with a tube in the head and killing him in his tracks.
While Cristián went to Marisía, to kill her in the same way, however, she woke up, making the scene longer, as she fought for her life and screamed for them not to do anything to her children, who "supposedly" were asleep, however, after struggling, breaking some fingers, she ended up dead, after agonizing with a few blows to the head and a towel on her throat.
What was Suzane doing in the meantime?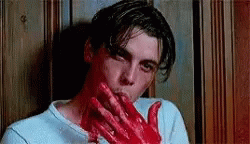 She waited downstairs in a room of the house "with her ears plugged" so as not to listen, while her boyfriend and brother-in-law killed her parents in the most Dantesque and horrible way.
After it was over, the brothers placed their clothes and gloves in a black bag at the bottom of the stairs, washed the tubes in their pool and returned to their celebration.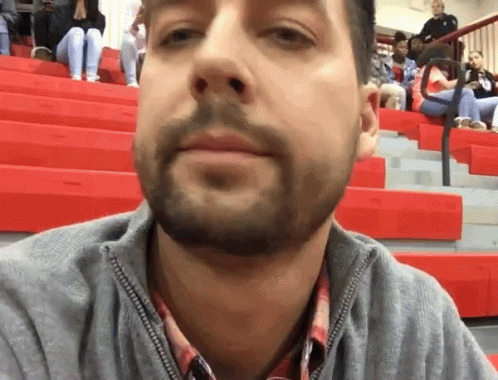 Suzane and Daniel to a motel in town, Cristian was left nearby, while Andreas was having fun in the arcade.
Around 3:00 am approximately, the murderous couple, passed by looking for their brother, left Daniel at his home and the Von Richthofen brothers arrived at their residence.
Finding the environment strange, her sister Suzane gives a knife to her brother, while she goes upstairs to see her parents and pretend in front of Andreas, that she was meeting her murdered parents for the first time, apparently for an "attempted robbery", calls her boyfriend Daniel and he calls the police reporting what happened around 4:00 am.
The police arrive at the Von Richthofen residence, from the very beginning the police find the crime scene somewhat confusing and strange.
In the next episode I will tell you, why the police found the scene strange, and how they discovered the killers.
See you detective 😎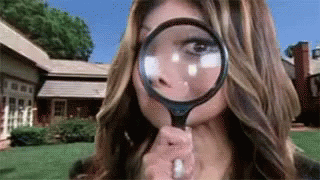 Thanks for reading me... ❤️ See you in the next post of Malomi TV 🤗
Ohhh!!! before I forget, coming soon on Blogger and other platform pending 😃
En el episodio anterior hicimos un preámbulo de unos de los asesinatos más sonado dentro de la sociedad de Brasil para el año 2002. Si quieres ponerte en contexto entra Aquí
Siguiendo la secuencia, en el post de hoy hablaremos sobre los hechos, a detalles, ¿Cómo la policía descubrió el asesinato?
¿Trajiste tu lupa, guantes, libreta y lentes oscuros? 😎 Porque vamos a investigar y saber que sucedió con Suzane Von Richthofen, mejor conocida como...
"El demonio rubio"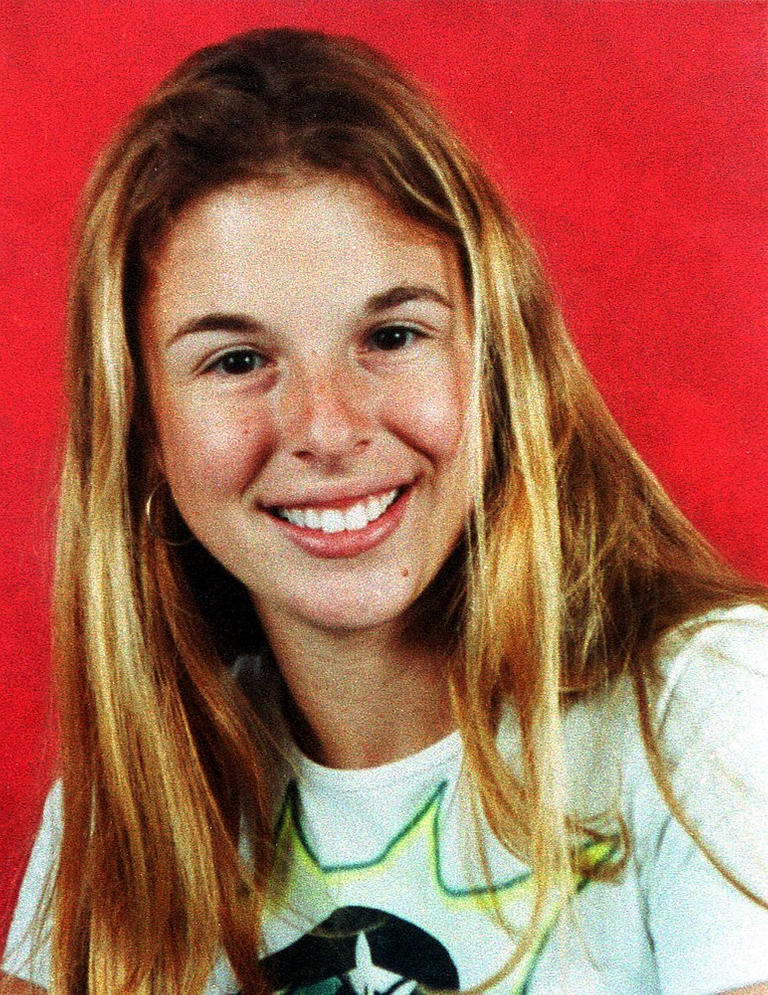 Foto de Suzane Von Richthofen
Fuente: Correio24horas.com.br
Suzane von Richthofen, era la hija mayor del matrimonio Von Richthofen conformado por Manfred Albert Von Richthofen y su esposa Marísia Silva Abdalla, los cuales fueron asesinados de una forma violenta en su residencia el 31 de octubre del año 2002.
Y encontrados por sus hijos Suzane y Andreas en plena madrugada...
Pero... ¿Qué sucedió?
Para el año 2001, desde el momento que sus padres se percatan del mal comportamiento de Suzane, actitudes que le atribuyen la responsabilidad a su novio Daniel Cravinhos, comienzan las restricciones y los altercados entre los padres de Suzane y la pareja a tal punto que el ambiente familiar empieza haberse afectado debido a los hechos.
Para el año 2002 los altercados cada vez era más fuerte, al punto que en reiteradas oportunidades, los vecinos presenciaban fuertes discusiones hasta llegar a golpes entre el Sr. Manfred y Daniel.
El hecho que detono la relación entre ellos fue el día de las madres del 2002, donde los Von Richthofen celebrarían en un restaurante y Suzane quería que su novio fuera, pero sus padres se lo prohibieron, ese día, entre la discusión, su padre la golpeó y Suzane se fue esa noche de la casa.
Claramente, los padres de Suzane no querían ver a su hija con Daniel, en vista de eso la pareja decide "separarse" o por lo menos así se lo hace creer su hija, sin embargo, seguían viéndose a escondidas.
Daniel Cravhinos y Suzane Von Richthofen
Fuente: Noticia da TV
Para el 31 de octubre del año 2002, Suzane pide permiso a sus padres para "celebrar con su hermano" (muchos dicen que el próximo cumpleaños de Suzane, aunque para esa fecha se celebraba Halloween en ese país), por lo que sus padres accedieron sin saber el verdadero plan, al igual que su hermano Andreas quien creía que ellos lo llevarían a una sala de videojuegos mientras la "feliz pareja" iba a un motel cercano.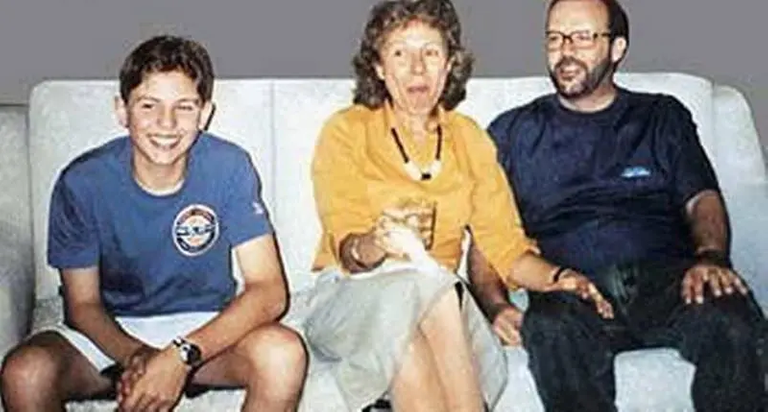 Andreas, Marísia y Manfred Von Richthofen
Fuente: NCS TOTAL
Sin embargo, ese día Suzane junto a Daniel dejaron a Andreas en la sala de videojuegos alrededor de las 11:00 pm, pero en vez de ir al motel, como habían acordado los tres, la pareja se desviaron, para recoger en el carro a su cuñado Cristian e ir a la casa de los Von Richthofen.
Una vez allí, antes de las 12:00 am, Suzane abrió la puerta, entro a la casa, subió las escaleras y fue al cuarto de sus padres para asegurarse que estaban dormidos.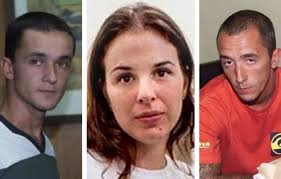 Daniel Cravhinos, Suzane von Richthofen y Cristian Cravhinos
Fuente: Camacari noticias
Les aviso a los hermanos Cravinhos y estos subieron las escaleras al siguiente piso con unos tubos huecos, batas y guantes en las manos.
Daniel se dirigió hacia Manfred dándole con un tubo en la cabeza y matándolo en seco.
Mientras Cristián fue hacia Marisía, para matarla de la misma forma, sin embargo, esta despertó, haciendo la escena más larga, ya que esta lucho por su vida y gritaba que no le hicieran nada a sus hijos, quienes "supuestamente" estaban dormidos, sin embargo, después de luchar, fracturarse unos dedos, termino muerta, luego de agonizar con unos golpes en la cabeza y una toalla en la garganta.
¿Qué hacía Suzane mientras?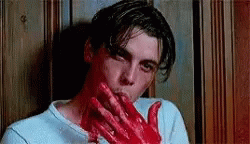 Aguardaba abajo en una sala de la casa "con los oídos tapados" para no escuchar, mientras su novio y su cuñado mataban a sus padres de la manera más dantesca y horrible.
Luego de terminado, los hermanos colocaron sus ropas y guantes en una bolsa negra al final de la escalera, lavaron los tubos en su piscina y regresaron a su celebración.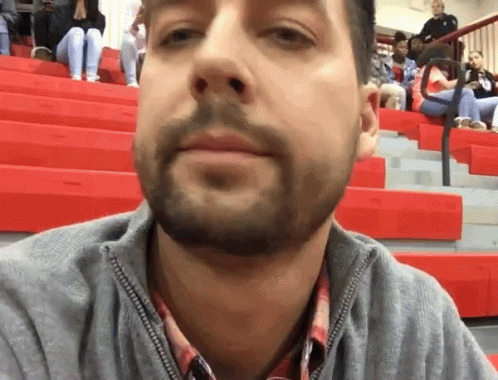 Suzane y Daniel a un motel de la ciudad, a Cristian lo dejaron cerca, mientras Andreas estaba divirtiéndose en la sala de juegos.
Alrededor de las 3:00 am aproximadamente, la pareja de asesinos, pasaron buscando a su hermano, dejaron a Daniel en su casa y llegaron los hermanos Von Richthofen a su residencia.
Encontrado el ambiente extraño, su hermana Suzane le da un cuchillo a su hermano, mientras ella sube a ver a sus padres y simular delante de Andreas, que estaba encontrándose a sus padres asesinatos por primera vez, al parecer por un "intento de robo", llama a su novio Daniel y este llama a la policía informando lo sucedido alrededor de las 4:00 am.
Llega la policía a la residencia Von Richthofen, desde un primer momento la policía encuentra la escena del crimen un tanto confusa y extraña.
En el próximo episodio te contaré, ¿Por qué la policía encontró la escena extraña? Y ¿Cómo descubrieron a los asesinos?.
Nos vemos detective 😎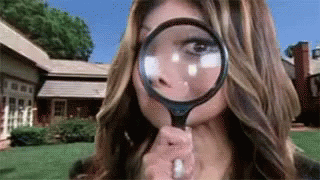 Gracias por leerme… ❤️ Nos vemos en el próximo post de Malomi TV 🤗
Oyeee!! antes que se me olvide, próximamente en Blogger y otras plataforma pendiente 😃
---
---
Note:
⭐️ Foto tomada con cámara ASUS, zenfone zoom
⭐️ Translated with www.DeepL.com/Translator (free version)
⭐️ La redacción y diseños son propiedad exclusivamente de @malomitv, cualquier uso externo, debe ser notificado a mi persona.
⭐️ Todos los GIF son propiedad de la galeria de #peakd
---
---
❤️ Conoce mis otras publicaciones/Get to know my other posts:
✔️ ⭐️⭐️⭐️ [ESP-ENG] SECTION ONE PHOTO ONE STORY // The title 😀 Episode 14 ⭐️⭐️⭐️
✔️ 🤣🤣🤣 [ESP-ENG] Hey, can I tell you a story? OMG! The ghost mattress!! Episode 16. 🤣🤣🤣
✔️ ❤️❤️❤️ [ESP-ENG] POETRY ❤/¿Qué le regaló a mamá?❤️❤️❤️
✔️ ⭐️⭐️⭐️ 😂 [ESP-ENG] MEME CHALLENGE #276 ENTRY #1 😂 ⭐️⭐️⭐️
✔️✔️✔️ [ESP-ENG] Recommendation of the day ⭐️ // My God! How do I correct my text? ✔️✔️✔️
✔️ ✂️📷😀✂️ [ESP-ENG] Recommendation of the day ⭐️ // My God! how do I cut my photo? ✂️📷😀✂️
---
Enlaces de tu interés
Biografía de Suzane Von Richthofen // Caso Richthofen // VIDEO 1 // VIDEO 2
---
Dato curioso//Curious fact
Según reportes de la policía, el asesinato de los von Richthofen sucedió al finalizar el día del 31 de octubre y estaba planeado 3 meses atrás, aproximadamente por sus asesinos.
¿Por qué abran escogido esa fecha, seria por la celebración de HALLOWEEN, una de las noches al año que trae más sangre y horror?. 😕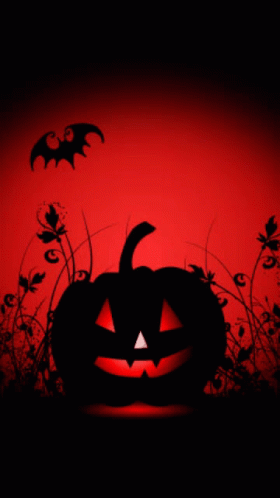 According to police reports, the murder of the von Richthofen's happened at the end of the day on October 31 and was planned approximately 3 months ago by their killers.
Why would they have chosen that date, would it be because of the celebration of HALLOWEEN, one of the nights of the year that brings the most blood and horror? 😕
---
😀 Si quieres conocer más sobre mí, visítame en mis otras publicaciones en HIVE BLOG, en TWITTER, en Instagram como MALOMI TV y próximamente en Blogger
😀 If you want to know more about me, visit me on my other posts on HIVE BLOG, on TWITTER, on Instagram as MALOMI TV and soon on Blogger.