Over the last holiday bit we had - Valentine's Day - there was a contest issued by the fam. Have a Heart was success in a few different aspects. There were all kinds of tips and love shown in the comments, which we adore! Secondly, we had some winners! Of the six hidden hearts, only three were found. So, we have to give props to the sneaky people that hid the hearts too!
The hearts were hidden in various spots across the chain. Some were in posts, some were in the comments and there were a few in pictures and gifs! The fam got tricky on you guys and gals! So, let's take at look at them respectively and announce the three winners!
FOUND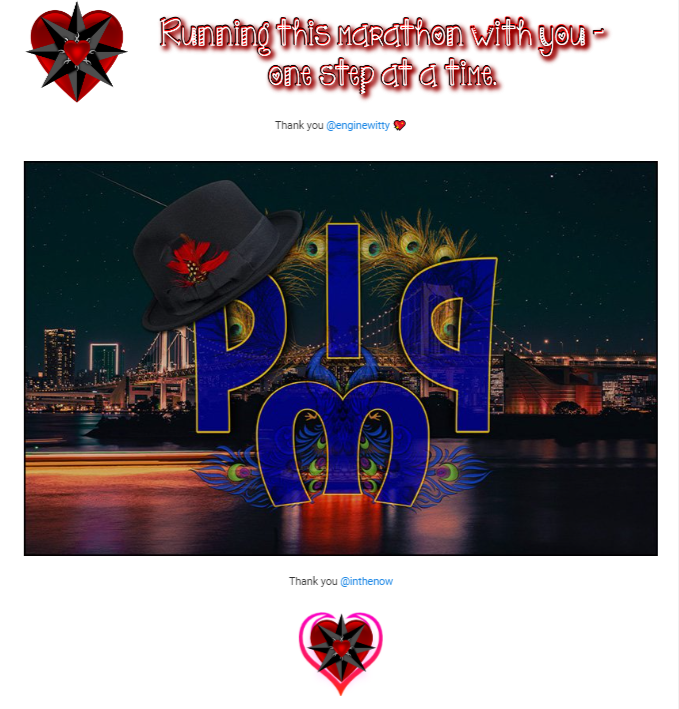 This first one was hidden toward the end of @saffisara's post titled: 💌 Love letters to amazing hive People 💋 (which was great by the way, go read it when you get a chance!)
The winner of finding the first heart was also going to be dropped an extra 5 HBI on top of all the other prizes. That winner, was our nutty little squirrel - @brisby! Great eye there girlfriend!
However, in grand fashion honoring the holiday of love and friendship, she has elected to send her winnings to @incublus to assist in their drive for funding to help rebuild after the massive earthquakes that rocked Turkey earlier this month. I think that is a fine idea and will make it happen. You can read an update here on how the fundraising is going so far for them. It's pretty amazing what the amount we have all given is going to be able to do, and will still do, as this will be an ongoing thing for a little while. Keep ya head up over there!

The second heart was found by treasure hunter @funshee, who discovered @grindan's placement in a comment on one of @shadowspub's posts.
I'm not sure how she found it, just got lucky I suppose. You'd be surprised what you can find in the comment section. A lot of people that read a post (or pretend to) don't even go down there to see what else was said by others or maybe even the author in response. In this case, @funshee was fortunate while having her eyes open and visiting one where some prizes came into play. Well done sweetheart! Your prizes will be sent soon!

The third (and only other) heart that was found, believe it or not, was also located in the comment section of someone else's post. This one was hidden by our lovely @thekittygirl and discovered by @arc7icwolf. It was resting below @wittyzell's post about a favored winter travel spot.
Good on ya wolf! You sniffed out one of our hearts and the prizes attached will be sent along shortly. Thanks for being a good sport and keeping your nose to the ground. Ha! See what I did there? Ya, bad joke. Moving on.😝
STAYED HIDDEN (Great Job You Three!)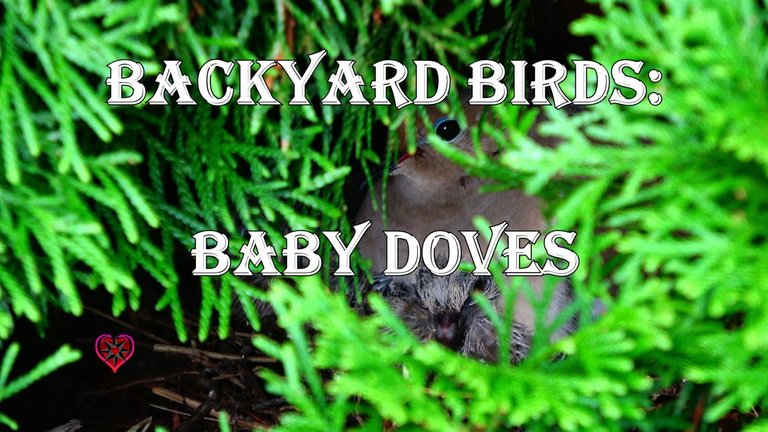 I seriously thought that this one was going to be one of the first ones found! Anyone that was following @omra-sky could have seen it right in the thumbnails! Or maybe they couldn't? It wasn't entirely obvious, and the thumbnails are a bit smaller so, unless they actually opened up Backyard Birds: Baby Doves and saw it, they may not have.
Then again, it was keenly placed to look like a watermark and was probably overlooked by several of you out there reading this right now! It did fit pretty well with the other hidden gems in that post! I can hear people smacking their foreheads going, "DOH!" 😂 Well done Omra, we know who to call on for the upcoming Easter egg hunt! Well, now we can't, because we just gave it away. Or can we? 🤔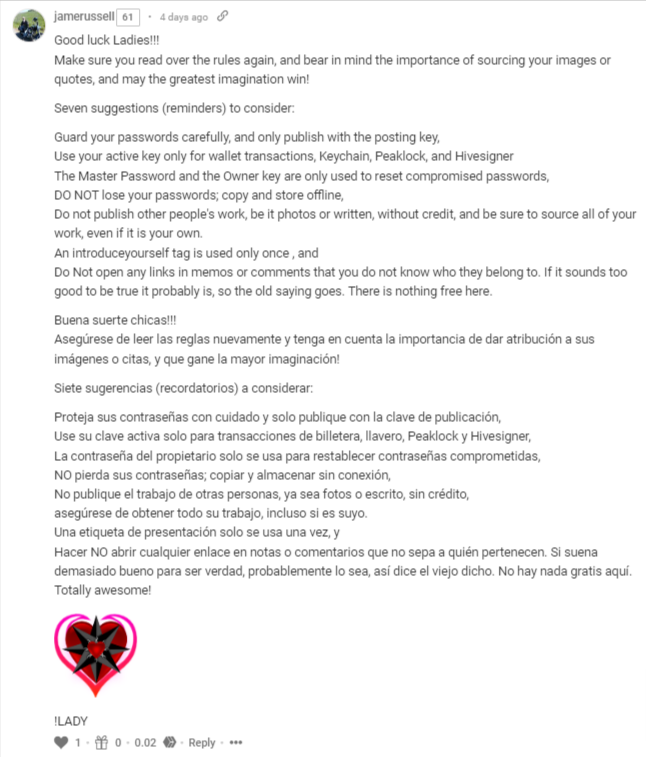 James, James, James, James, James, James, James. I also thought that this one was going to be found fairly quickly. I mean, there were what, 25 entries to their contest so far? And you have to comment with your post? I thought for sure, someone was going to snatch this one up.
That makes me circle back @jamerussell, to what I was talking about earlier, where a lot of people pay absolutely no mind to other people's comments. And, my man! You are one of the most thoughtful people out there when it comes to dropping some relative feedback on a person's post! Maybe they were oblivious to the fact that we even had a contest going on?
I don't know, but I do know, that you have earned a new rank as a pirate. Hiding treasure and all. ☠️
THIS is the one I thought no one would ever find, because of the clever artwork he put into it. It's only visible for about a half of a second in this post and if you don't take the time to watch the entire gif cycle? You will never see it.
HA! See it? Oh man, that was good. I'm even going to give you some kind of something for the 'witty' placement and creativity of it all. You know what? I should pass all the prizes that people could have won on to the people that hid them and theirs weren't found! Yes, we're totally doing that. Again, well done @underlock, and thanks for helping us out!
Future Plans
We have every intention of having another Easter Egg Hunt this year, so you if you enjoyed this one, do keep an eye out for it!😋I have an interesting idea I will run by the fam this Friday during our family time chitty chat and see how it goes over. Until next time, all you fabulous people, thanks for playing and helping in making Hive a fun place to be!

Want to support the fam too?
You can!
Visit with us in the Castle!
-or-
Vote our community Witness!
-or-
Follow #thealliance curation trail!
-or-
Delegate to the family account - @thealliance!
50HP - 100HP - 500HP - 1000HP - 5000HP - 10,000HP - 50,000HP