Have a Heart
It's Valentine's Day! Well, almost. It's just right around Father time's corner and we have a fun little competition for you! That is, if you feel like you want to explore Hive a little bit. Maybe a lot. Maybe we might make it entirely impossible for you to even win this contest.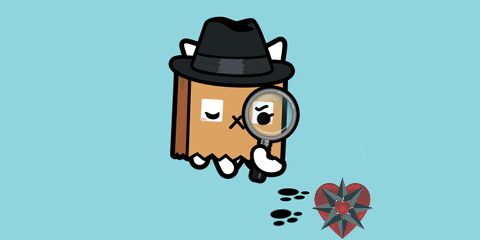 Wait, Contest?
Why yes, my lovelies. We try to do one every holiday - or at least the ones we remember - and have some fun little dealiemabobber doohickey thingamajig whatyamacallit for people. Want to hear something funny? Doohickey and thingamajig are actual words. Don't believe me? Go ahead and #googleit. Ya, I know, but a lot of the slang we used as kids are in Merriam and Webster's now. I think it's because of Merriam. Because Webster would have never allowed it. HA! 😝
Moving on. This year, we are going to have a bit of a treasure hunt. On or about Valentine's Day, we will have 6 representatives hiding #thealliance heart across the chain. These could be in posts or comments or replies or what have you. They will look like this:

Perks For Joining the Fun
The first person that finds a heart will be sent 5 HBI.
Each person that finds a heart will be sent 5 HIVE, 100 PIMP, 135 LUV, 500 THGAMING and 5 LGN
Only one heart can be claimed per person.
Once you find one, come to this post and tell us where!
Happy Valentine's Day
We hope you have a wonderful Valentine's Day! Maybe, you'll have some fun here on Hive too. We wish you all, that choose to participate, the best of luck! If anyone would like to add some extra prizes, simply comment below and we will update the 'perks'. A winner's post will be issued next week - assuming they are all found 😎

Want to support the fam too?
You can!
Visit with us in the Castle!
-or-
Vote our community Witness!
-or-
Follow #thealliance curation trail!
-or-
Delegate to the family account - @thealliance!
50HP - 100HP - 500HP - 1000HP - 5000HP - 10,000HP - 50,000HP