---
EN
Hey, dear community,
12 days have passed since I presented here my little wall shelf Reloaded project.
And now it is finally done and I can be very happy with the result.
DE
Hey, liebe Community,
12 Tage ist es nun her, als ich hier mein kleines Wandregal Reloaded Projekt vorgestellt habe.
Nun ist es endlich vollbracht und ich kann mit dem Ergebnis zufrieden sein.


The assembly was pretty easy, the holding parts really do a good job thanks to their procession.
Nevertheless, I still helped with some modeling glue in the gaps, better safe than sorry.
Die Montage war überraschend einfach, die Halteteile machen dank ihrer Prozession wirklich einen guten Job.
Dennoch habe ich mit etwas Modelbaukleber in den Zwischenräumen noch nachgeholfen, sicher ist sicher.

Finally on the wall were no limits to my creativity.
I had it first something more accurate,
but then decided to go for a little bit of a mess.
Schließlich an der Wand waren meiner Kreativität keine Grenzen gesetzt.
Ich hatte es erst etwas akkurater,
habe mich dann aber doch für ein gewisses Durcheinander entschieden.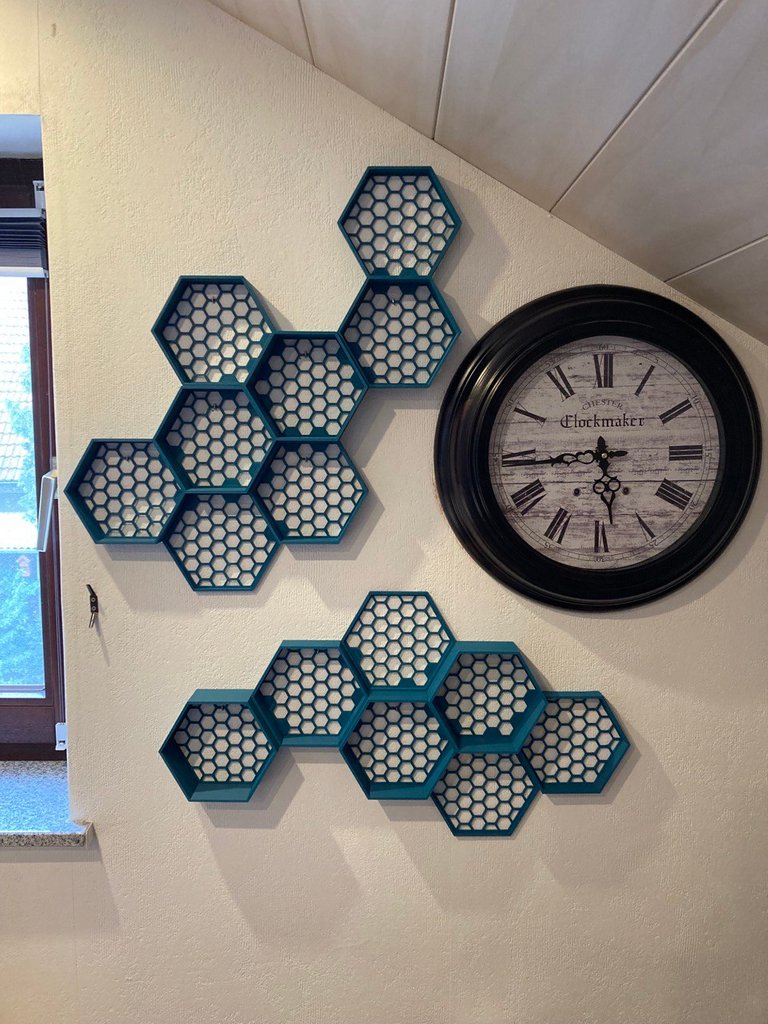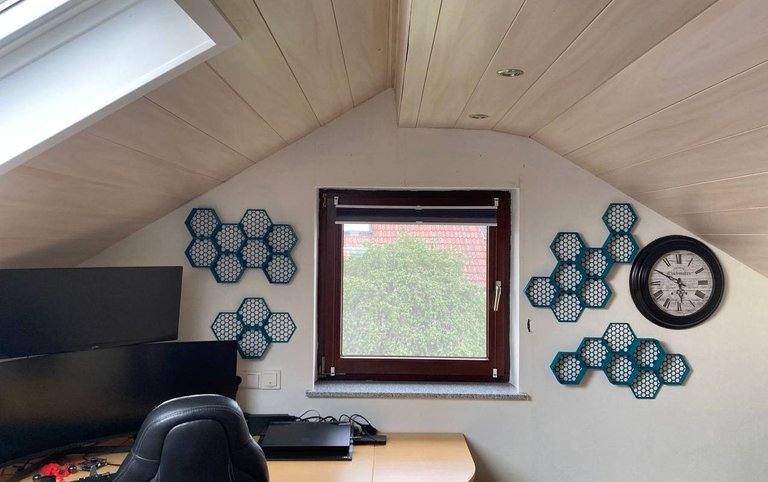 I think I can be satisfied with my new Mans Cave decoration.
If someone wants to copy it, you can still find the STL files here.
Otherwise, as always, I hope you enjoyed it and wish you a nice day.
Ich finde, ich kann mit meiner neuen Mans Cave Dekoration zufrieden sein.
Falls es jemand nachmachen möchte, die STL datein findet ihr weiterhin hier.
Ansonsten hoffe ich wie immer es hat euch gefallen und wünsche euch noch einen schönen Tag.



Druckado.de - your service provider for everything related to 3D-printing
---
(づ。◕‿‿◕。)づ
@r0nny