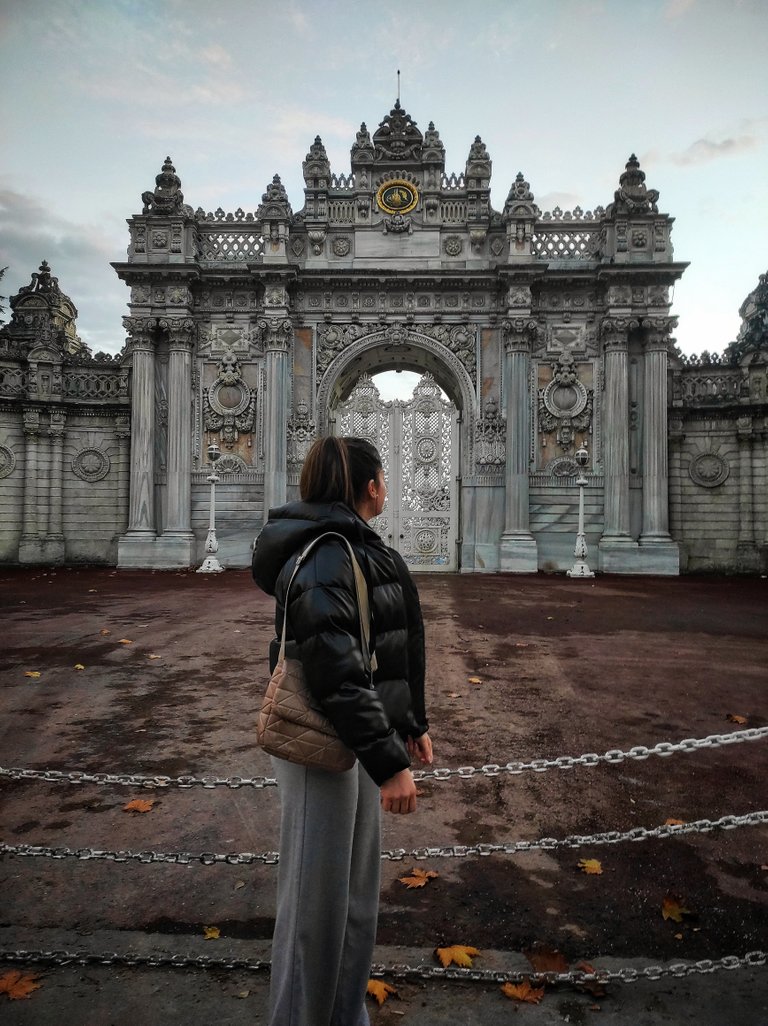 Hello friends, today I come to you with a historical place that I definitely recommend you to visit. This beautiful historical place is Dolmabahçe Palace. I made a contract with my friend that we were going to go for a walk and tour in the evening. From there, we would move on to sports. We decided to go to the city center for a pre-workout walk, warming up and drinking coffee before spending time at home during the day and going to the gym in the evening.
Merhabalar arkadaşlar, bugün sizlerin karşısına kesinlikle gitmenizi tavsiye ettiğim tarihi bir mekanla geliyorum. Bu güzel tarihi mekanımız Dolmabahçe Sarayı. Arkadaşımla geçen sözleştik akşam üstü yürüyüş ve gezmeye gidecektik. Oradan da spora geçecektik. Gün içinde evde vakit geçirip akşam üstü spora salonuna gitmeden önce idman öncesi yürüyüş ile ısınma hem de kahve içmek için şehir merkezine gitmeye karar verdik.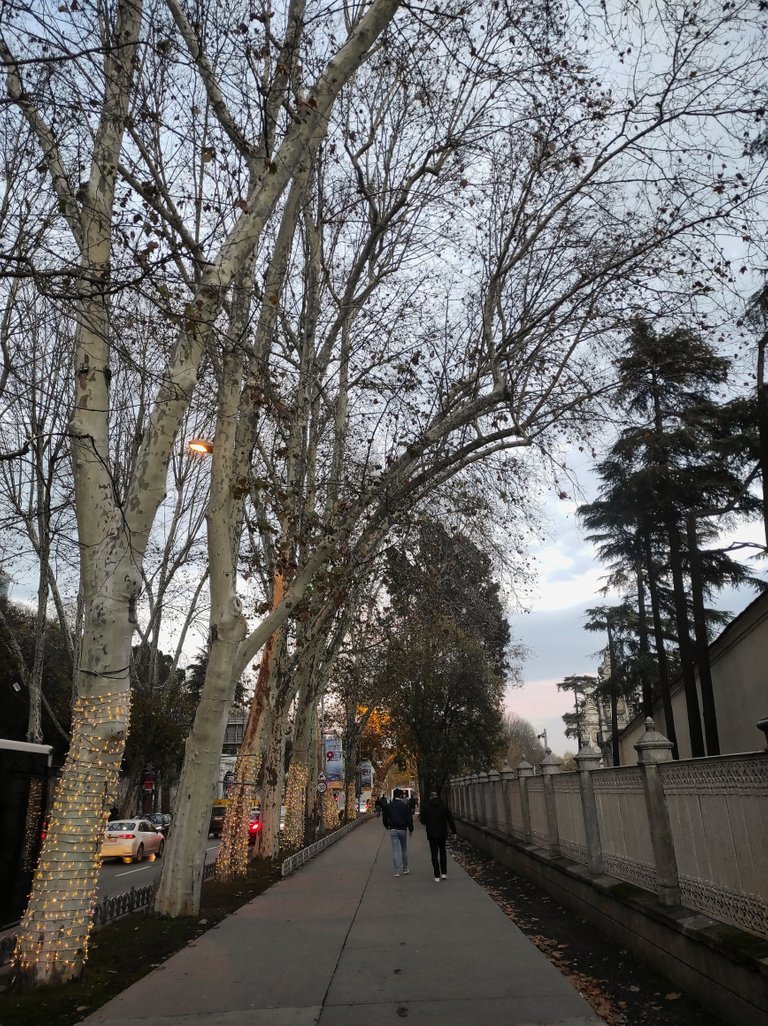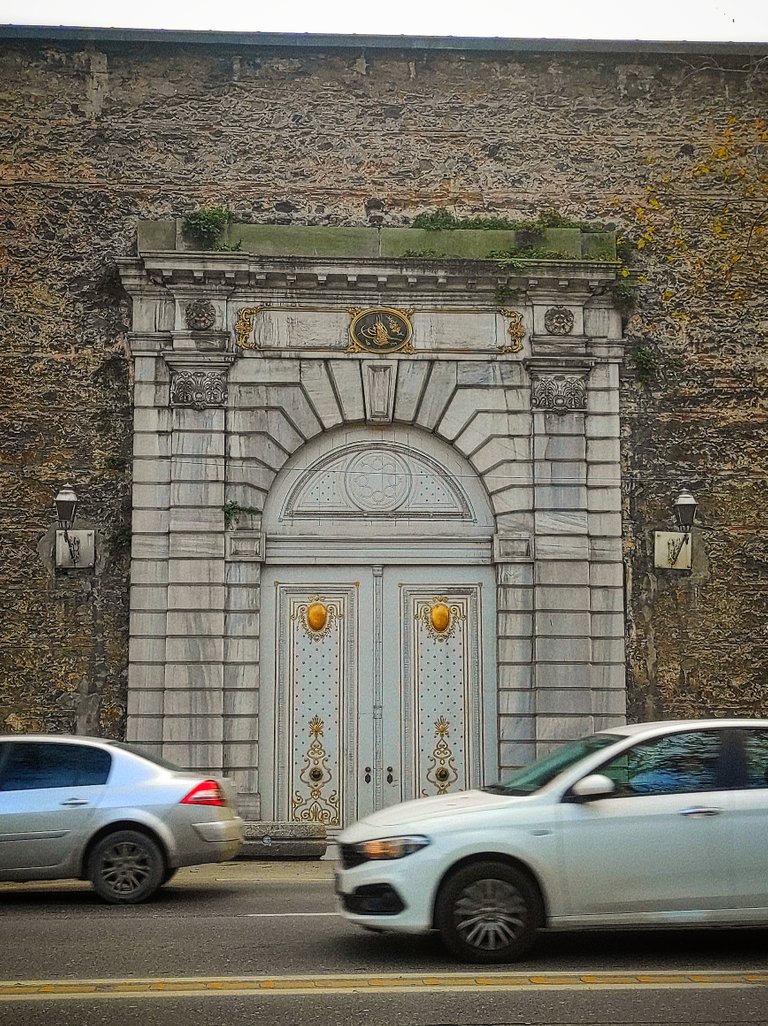 From Akaretler to Dolmabahçe Palace, we took a walk in the company of conversation, with the cold air that keeps people alive.
Unfortunately, when we entered Dolmabahçe, we were told not to take photos inside, so unfortunately I could not take photos. The interior is really beautiful and worth seeing. I wish I had visited earlier. After exploring the interior well, we wandered around a bit. When we couldn't take pictures inside, we took a picture of the outside.
Akaretler' den Dolmabahçe Sarayı' na kadar insanı diri tutan soğuk havayla birlikte sohbet muhabbet eşliğinde yürüyüş yaptık.
Dolmabahçeye girdiğimizde bize içeride fotoğraf çekmememiz gerektiği söylendiği için maalesef fotoğraf çekemedim. İçerisi gerçekten çok güzel ve görülmeye değer. Keşke daha önceden ziyaret etseydim. içeriyi güzelce kesfettikten sonra biraz etrafında dolandık. İçeride fotoğraf çekemeyince, dışarının fotoğrafını çektik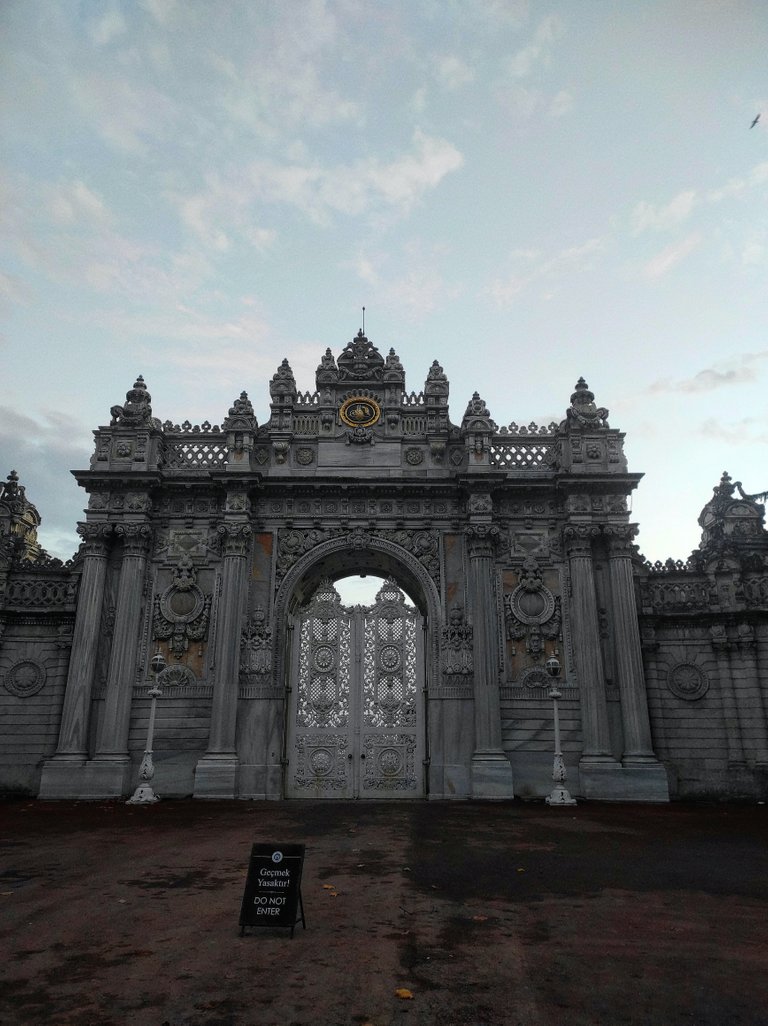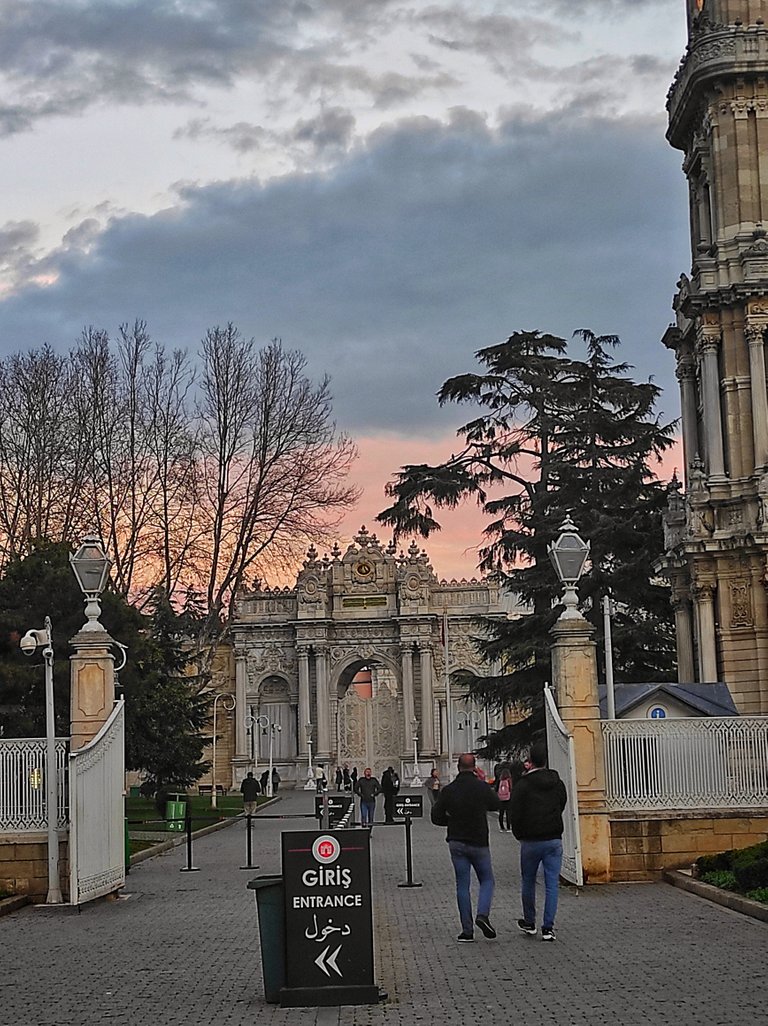 You can also notice in the photo that the fine embroidery details are not overlooked. There is a delicacy in every room and furniture. Literally a palace. Being at the bottom of the sea also adds a different beauty to it. Even when one approaches Dolmabahçe Palace, one feels a sense of responsibility and consciousness. It dazzles with its splendor. While getting lost in the splendor of the palace, my national feelings also increased, which is a very good feeling.
Fotoğrafta da farkedersinizki ince işleme detayları gözden kaçmıyor.Her odasında, eşyasında bir incelik var. Tam anlamıyla bir saray. Denizin dibinde olması da ayrı bir güzellik katıyor kendine. İnsan Dolmabahçe Sarayı'na yaklaştığında bile üzerinde bir sorumluluk, bilinç hissediyor. İhtişamı ile göz kamaştırıyor. Sarayın ihtişamında kaybolurken aynı zamanda milli duygularımda da artış oldu, bu çok güzel bir his.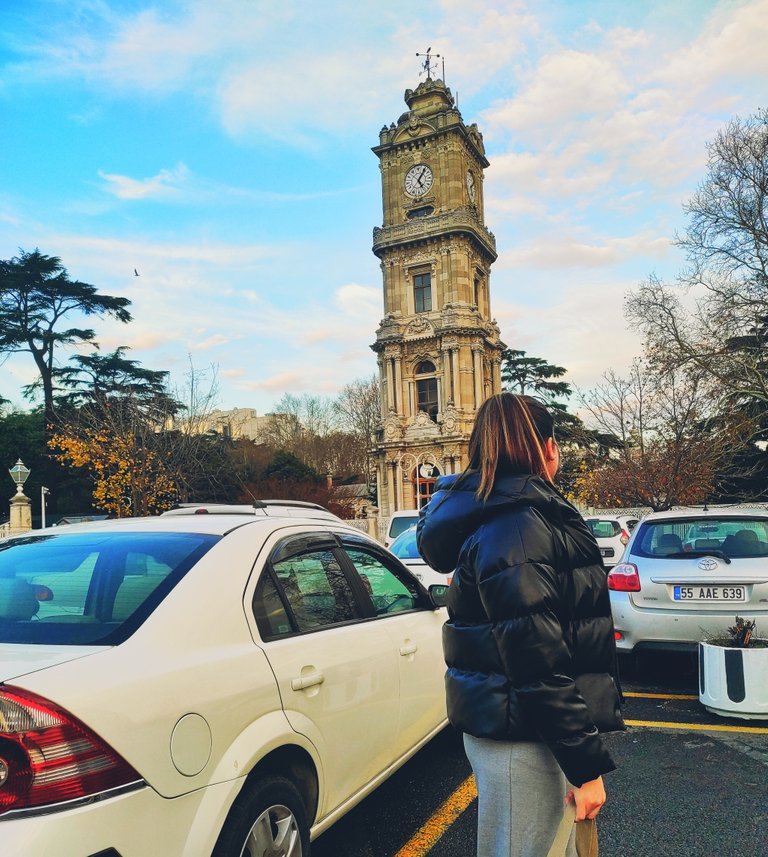 After spending time with my friend in the palace, we made our way to Dolmabahçe Cafe, which is right next to the palace. The fact that it was right next to the sea and the Palace made the cafe very attractive. We chose a place for ourselves, sat down and ordered a coffee. While sipping our coffees, we talked about the palace, the Ottoman Empire, our old culture and our ancestors.
It was a very enjoyable walk and trip for both of us. After we finished our coffees, he sent me to the gym and he himself headed towards his house.
Arkadaşımla güzelce sarayda vakit geçirdikten sonra sarayın hemen yanında bulunan Dolmabahçe Cafe' ye doğru yol aldık. Denizin ve Sarayın hemen yanında olması cafeyi çok cazip kılıyordu. Kendimize bir alan seçip oturduk ve birer kahve söyledik. Kahvelerimizi yudumlarken saraydan, Osmanlı'dan, eski kültürümüzden, atalarımızdan sohbet ettik.
İkimiz içinde çok keyif verici bı yürüyüş ve gezi olmuştu. Kahvelerimizi bitirdikten sonra beni spor salonuna doğru yolcu etti ve kendisi de evine doğru yöneldi.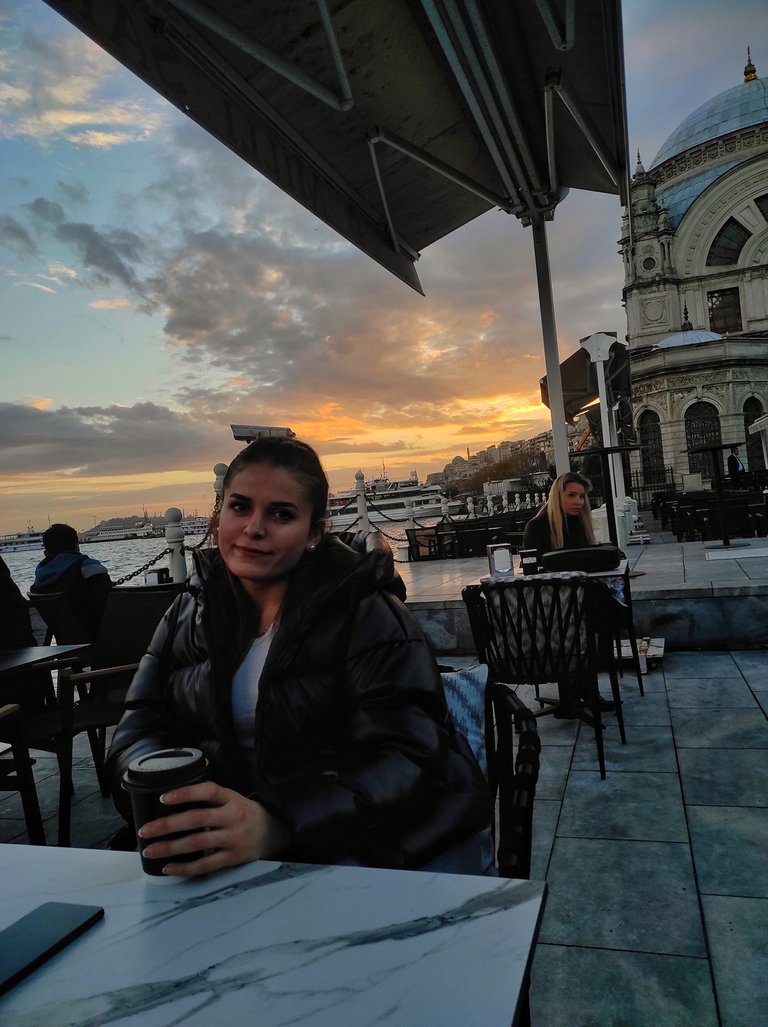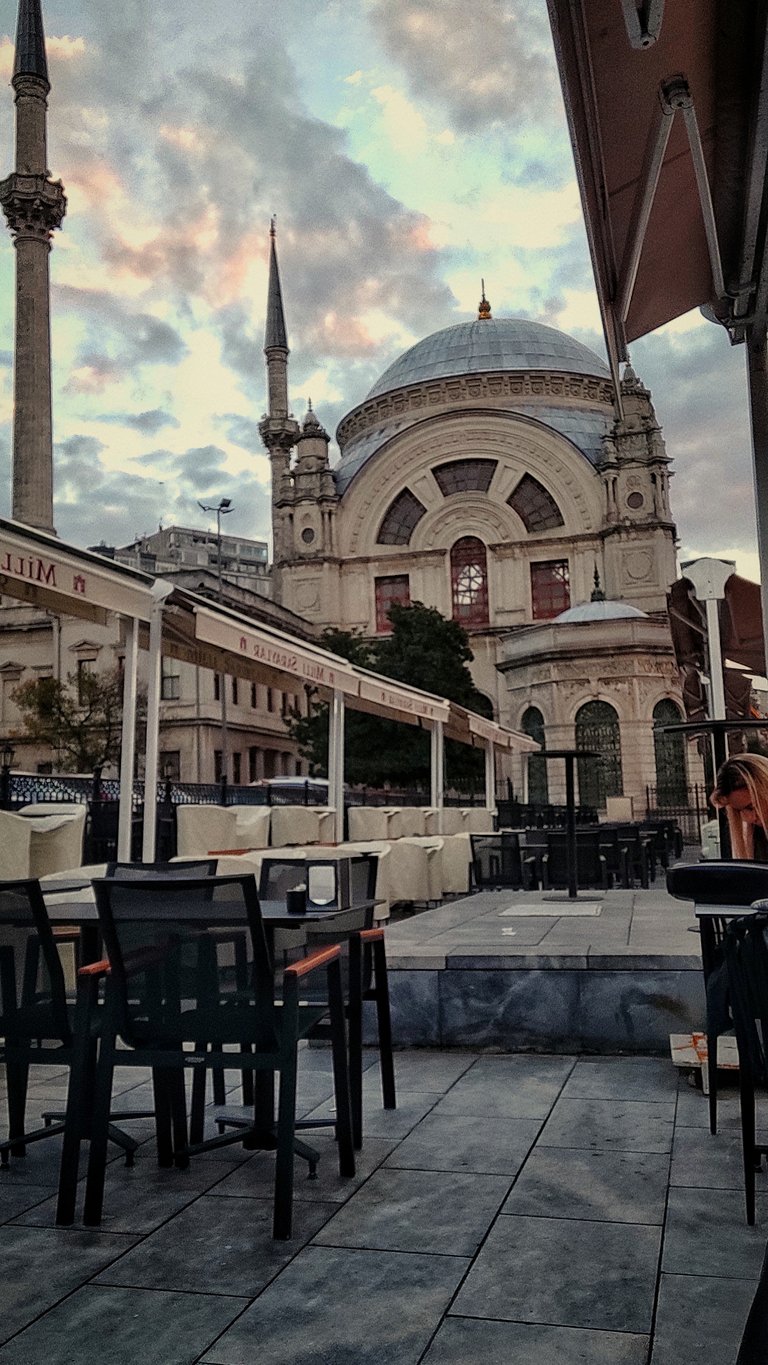 See you in my next post, take care of yourself.❤️🌸💫
Bir sonraki postumda görüşmek üzere, kendinize iyi bakın.❤️🌸💫