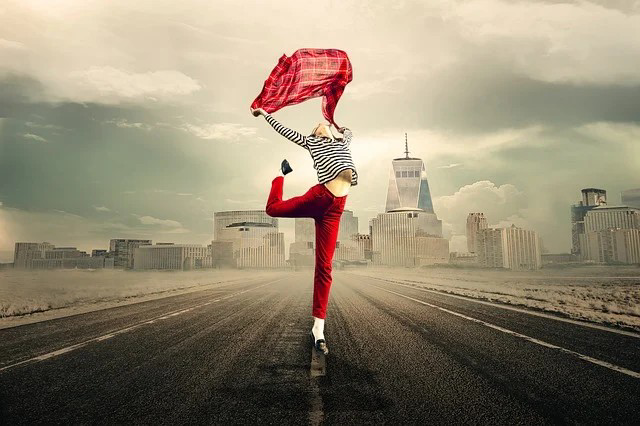 ---
---
What is really life without good or sound health?
The same goes for wealth when there is no health. How do you tend to enjoy wealth or life without health?
To many, good health is and has always been a major factor or problem.
You see a person who is very wealthy but also running into one health issue/challenge or the other.
These likes of persons may likely not enjoy life or even their wealth. They get unnecessarily sad about everything even themselves.
No one desires an unhealthy life or lives with so many health problems and challenges.
---
---
---
What Are You Most Grateful For?
Firstly, I am grateful for life, then I am grateful for good health. Both work together for good. I can't be alive and then suffering from one disease or sickness, at some point, it would get really disturbing and tiring.
I can't thank God enough for blessing me with the precious gift of life and still rewarding me with good and sound health as well.
He didn't just give me life, but he gifted me sound health too.
You might never understand how grateful some people are for good health until you've been a victim of always falling sick that some people begins to think you are a sickler. And in our society today where some people make a jest of others and their situation. Seeing yourself alive with sound health is worth thanking God and always being grateful.
So from my heart, I am sincerely and genuinely grateful for life and not just life but good and sound health.
---
---
It's been a while ladies, I trust you are all doing fine and basking in the euphoria of the new season.
Happy New Year Wonderful Ladies of Hive.
This is my entry to the #64 edition of Ladies of Hive Contest.
I invite @blezyn to participate as well.
Here is the contest link
---
---
---
---
My dear viewers and readers!
Thank you guys for being my source of encouragement here, with all the time you dedicate to my blog with your upvotes and reblog, your comments, and feedback as well.
Your support is my biggest encouragement and I will always be grateful for it
THANK YOU...!
---
---
             3 January 2022