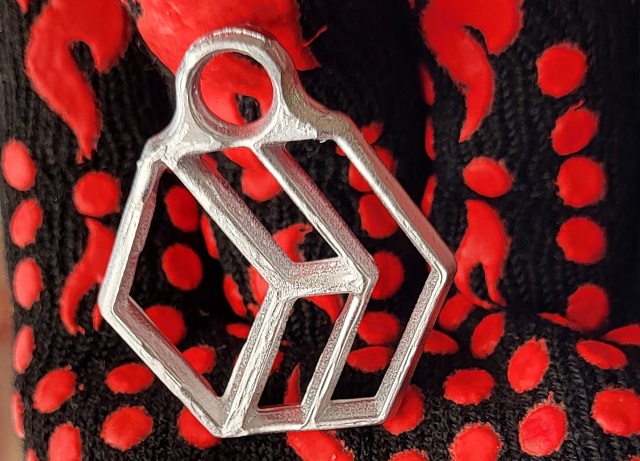 ---
Servus & Hello liebe Cryptobloggers!
---
Yeahh, der @reiseamateur hat gewonnen!!
Warum: Teilnahme am Gewinnspiel powered by @kiel91 mit einem nicht Automatisierten Kommentar auf die Frage: Wie hoch wird der Preis von Solana am in € bis zum 26.02.23 12:00 deutscher Ortszeit sein.
Was gab es zu gewinnen? Einen Handgemachten HIVE Schlüsselanhänger aus ZAMAK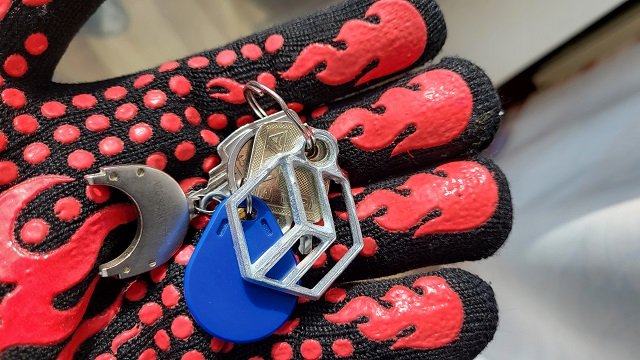 Wieviele Teilnehmer nahmen dran teil? Tja, dass man zuerst den post erst mal lesen hätte müssen und dann händisch Kommentieren noch dazu auf coingecko den Preis von Solana checken, war wohl etwas zuviel verlangt, daher waren gerademal 2 Teilnehmer inkl. mir.
Wann kam der Preis? innerhalb von ein paar Tagen; am Sonntag gewonnen und am Donnerstag kam mein Gewinn, Richtig geraten😃, händisch mit dem Postboten! Inkl. 2 Hive Magneten als Zugabe!!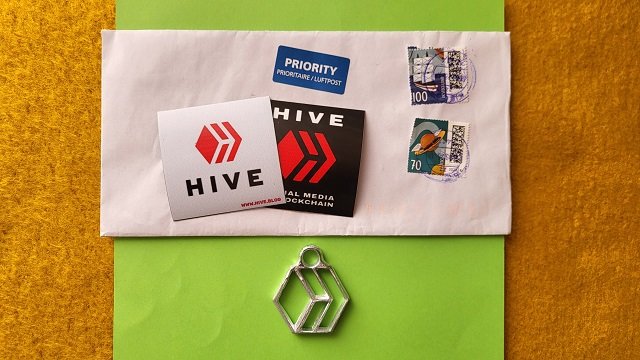 kann man dieses Verwenden? Wie man sieht sehr gut sogar! Der sehr gute effekt dabei, wurde bereits oft gefragt was das denn für ein Zeichen sei....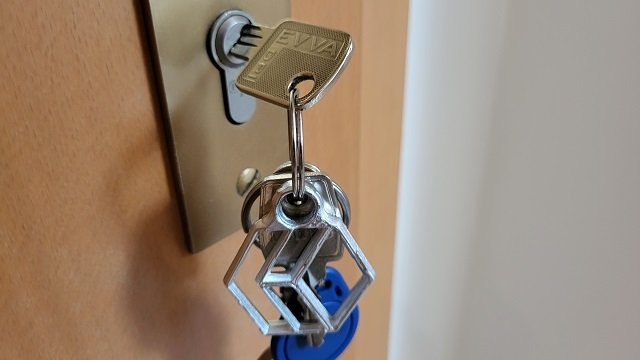 Nun zuerst mal Danke an @kiel91 für den tollen Handgemachten Schlüsselanhänger und gleichzeitig Entschuldigung an @ynwa.andree, dass ich hier mit meinem Händisch abgegeben Tipp richtig lag!
Als Trostpreis, sende ich dir 300 Ecency Points!!
Auch unser Künstler bekommt 300 Ecency Points für die Idee, des selbstgemachten Schlüsselanhängers!
---

---
Yeahh, the @reiseamateur won!!!
Why: Participate in the competition powered by @kiel91 with a non-automated comment to the question: What will be the price of Solana am in € by 26.02.23 12:00 German local time.
What was there to win? A handmade HIVE keychain made of ZAMAK.
How many participants took part? Well, the fact that you had to read the post first and then manually comment on it and check the prize of Solana on coingecko was probably too much to ask, so there were only 2 participants including me.
When did the prize arrive? within a few days; I won on Sunday and on Thursday my prize arrived, correctly guessed😃, by hand with the postman! Incl. 2 hive magnets as extra gift!
can you use this? As you can see, very well indeed! The very good effect of this, I have often been asked what kind of sign this is....
Well, first of all, thanks to @kiel91 for the great handmade key ring and at the same time apologies to @ynwa.andree that I was right here with my hand-delivered tip!
---

---
Wenn du nun bis hier hin gekommen bist,
danke fürs lesen des Hangemachten posts
Now if you've made it this far,
thank you for reading the handmade post
---

---

---
photocredit & Gif: all @reiseamateur
device: Samsung S21 FE
---
Hier der link zur besagten Challenge:
https://ecency.com/hive-174578/@kiel91/win-a-metal-hive-keyring-b6bf76f191581
---
If you are interested, here is the production process:
Wer sich dafür interessiert, hier nochmal der Prozess der Herstellung:
https://ecency.com/hive-130560/@kiel91/hive-casting-1-5-eng
https://ecency.com/hive-130560/@kiel91/hive-casting-1-4-eng
https://ecency.com/hive-130560/@kiel91/hive-casting-1-3-eng
https://ecency.com/hive-130560/@kiel91/hive-casting-1-2-eng
https://ecency.com/hive-174578/@kiel91/hive-casting-1
---