A story about bitcoin, crypto, blockchain, and life.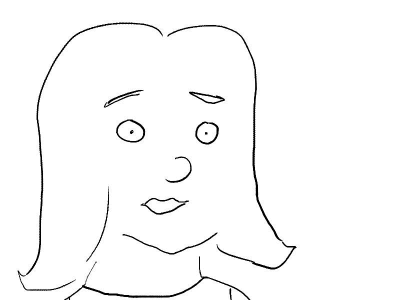 Bitkenstan has a running story line.
Earlier episodes can be viewed on the Hive blockchain at https://peakd.com/@bitkenstan

bitkenstan.com

Transcript
Hilda: (worriedly) Gift of jewelry and a yes-or-no question?
Stanley: Yep, it's like this...
Hilda: Hold that thought...I gotta make a phone call. In private. If you don't mind.
Stanley: That's fine. I wanted to take a walk anyway. (stepping outside) I'll be back in 30 minutes. (outside, scratches his head)
Hilda: (dials Tilly)
Tilly: Hilda! Hi! (Hilda pops on screen) You okay?
Hilda: Stanley said something about jewelry and a yes/no question.
Tilly: (eyebrows raised) Let's talk. (toward the side) Cleve! Will you turn down that TV?! I'm on a very important phone call!
Creator: C'mon Cleve. Dang.
Originally posted June 24, 2020 at
---
Official NFTs have arrived to Bitkenstan! It's possible to actually own each episode. View the NFTs at https://wax.atomichub.io/explorer/collection/bitkenstanxx
---
Bitkenstan is the webcomic that became the world's first NFTcomic on bitcoin, cryptocurrency, blockchain, and life.
It began with @bitkenstan on Twitter and is now upgrading over to the Hive blockchain. (join Hive)
Visit @bitkenstan on Twitter, @bitkenstan on Hive at https://peakd.com/@bitkenstan, or learn more and see the playlist at bitkenstan.com