A story about bitcoin, crypto, blockchain, and life.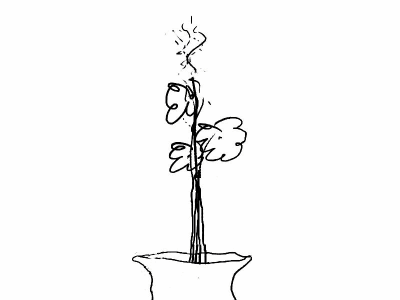 Bitkenstan has a running story line.
Earlier episodes can be viewed on the Hive blockchain at https://peakd.com/@bitkenstan

bitkenstan.com

Transcript
Hilda: (flowers in a vase) The wildflowers look great, thanks.
Stanley: And the jewelry. It was my grandmother's.
Hilda: (hesitantly) I don't know.
Stanley: (holding out a small box) Open it.
Hilda: (opens box, surprised) A strand of pearls!?
Stanley: Do you like them?
Hilda: They're beautiful! But I think you should keep them. It's a family heirloom.
Stanley: I want you to have them. Maybe wear them on our date!
Hilda: (gingerly takes the pearls from the box) I can't wait.
Creator: Hey, who's that at the door?
Originally posted July 2, 2020, 2020 at
---
Official NFTs have arrived to Bitkenstan! It's possible to actually own each episode. View the NFTs at https://wax.atomichub.io/explorer/collection/bitkenstanxx
---
Bitkenstan is the webcomic that became the world's first NFTcomic on bitcoin, cryptocurrency, blockchain, and life.
It began with @bitkenstan on Twitter and is now upgrading over to the Hive blockchain. (join Hive)
Visit @bitkenstan on Twitter, @bitkenstan on Hive at https://peakd.com/@bitkenstan, or learn more and see the playlist at bitkenstan.com