Good news: Today, Binance has added Hive token to its margin trading platform. It supports 5X leverage. Meaning you can trade upto 5 times the initial amount.
This listing will activate new traders in the next few days.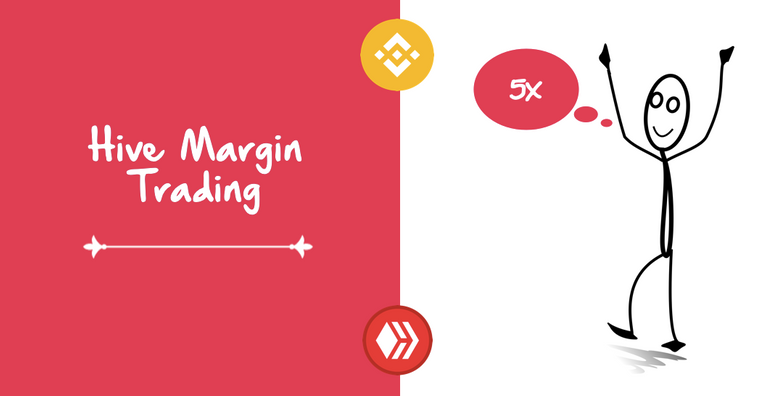 Binance's margin trading is known for its liquidity. You can access this margin platform by switching from Spot to Isolated 5x as shown in the image below. The link is here.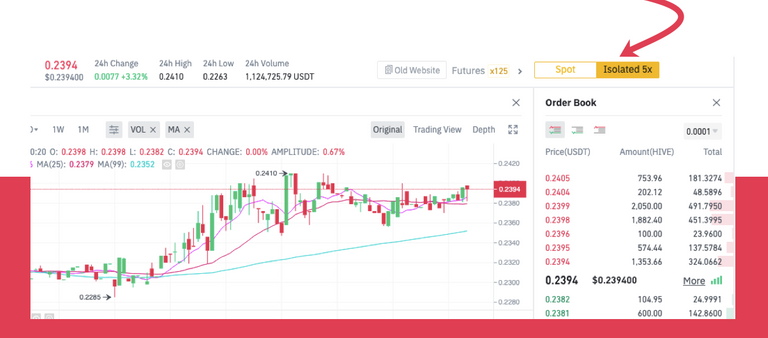 Few more important points:
If you didn't know, margin trading allows you to borrow and trade. Currently, one can acquire 5X worth of Hive tokens.

Binance is the second exchange to support margin trading for Hive. The first one was MXC (and my personal experience wasn't really the best here)

Hive will be under isolated margin trading — meaning only the funds in the margin account will be utilised. So there is a clear separation between your spot account and margin account.

In the past, tokens with margin trading have seen exponential swings (both sells and buys). You can expect similar volatility here.

Because one can borrow BTC and USDT, the daily interest rates are 0.0265 (for BTC) and 0.0.49% (for USDT). These are standard rates. For $500 per day, you are paying 25 cents. Pretty cheap, right?

Note that isolated margin is both a blessing and a curse. One has to trade safely. For those who are new, here is a quick example:
Say you have $100 worth of Hive in your account. You can transfer it to Binance — then transfer it to the margin account. Now you follow these steps using your $100 worth of Hive:
You can borrow Hive / BTC / USDT
You can borrow maximum of 5X ($500 if you invested $100)
Then you can use these $500 to go long or short
If you go long, you are betting the price to go UP
If you go short, you are betting the price to go DOWN
Once borrowed, you will be paying the interest rate
Overall, because Binance offers better liquidity than MXC, this move will attract and activate several hundreds and thousands of traders.
Good times are certainly here. 💪
Cheers,
Sid
---
If you liked this article? Feel free to comment and upvote and reblog.