Hello Hive and Picture a day community.
Yesterday, walking through the garden, I found several butterflies fluttering over the cariaquito plants (lantana trifolia).
Most were of the so-called "red peacock" or anartia amathea.
Because this species abounds here at first I did not give them importance, but seeing that one of them had more vivid colors than the others I assumed that it had just come out of the cocoon and I took this photo.
Hola comunidad de Hive y de Picture a day.
Ayer, caminando por el jardín, encontré varias mariposas revoloteando sobre las plantas de cariaquito (lantana trifolia).
La mayoría eran de las llamadas "pavo real roja" o anartia amathea.
Cómo esa especie abunda aqui al principio no les di importancia, pero al ver que una de ellas tenía los colores más vivos que las demás supuse que acababa de salir del capullo y le tomé esta foto.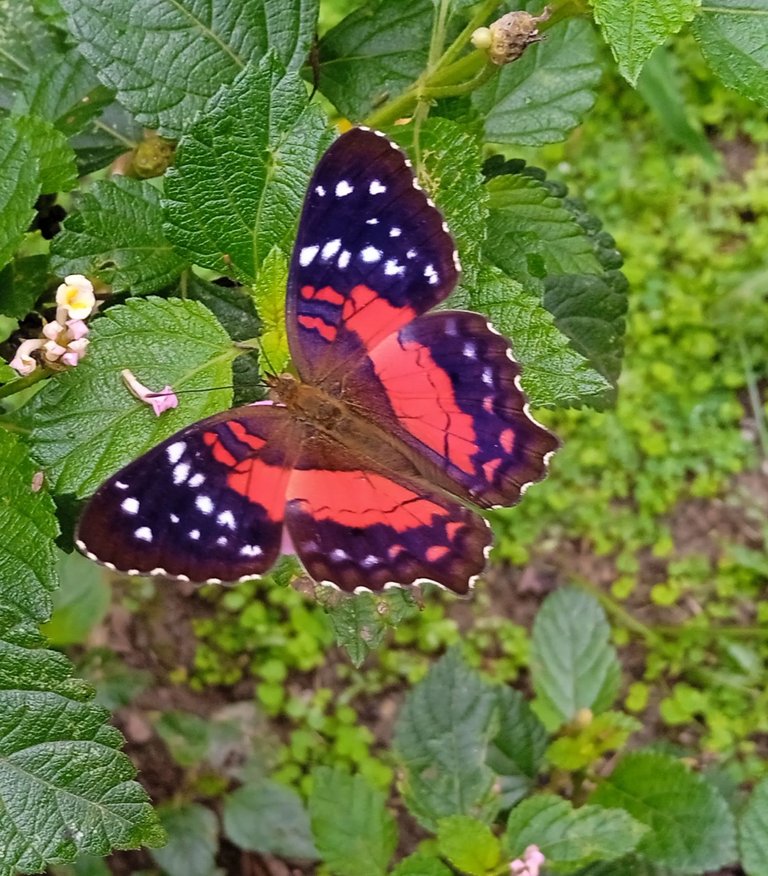 They are usually seen in duller colors, smaller and with some broken wings. I can rarely appreciate those violet tones and the shapes of the drawings of the wings so defined.
I hope you like it.
Photo taken by myself, @elentogether, with my Xiaomi Redmi 9C smartphone.
Thank you so much for stopping by and viewing my butterfly photo.
Normalmente se las ve de colores más apagados, más pequeñas y con alguna ala rota. Rara vez puedo apreciar esos tonos violeta y las formas de los dibujos de las alas tan definidas.
Espero que les agrade.
Foto tomada por mi misma, @elentogether, con mi teléfono inteligente Redmi 9C de Xiaomi.
Muchas gracias por detenerse y ver mi foto de mariposa.