How delightful these evenings are at the beginning of summer! When there is still no summer heat, but the trees and bushes are already covered with juicy young leaves, and some, like this lilac, bloom and smell so strong that you can find them by their scent tens of meters away. I love blooming lilacs very much since childhood. This smell comes from the past, it brings back nostalgic memories and carefree joy.
And when the lilac is also accompanied by a pretty old church building and the evening sun, finally illuminating everything around with its rays — well, it's a complete beauty! :) The small town of Suzdal in the Vladimir region boasts a large number of such buildings. Not all of them are in good condition, but it's still nice to look at them.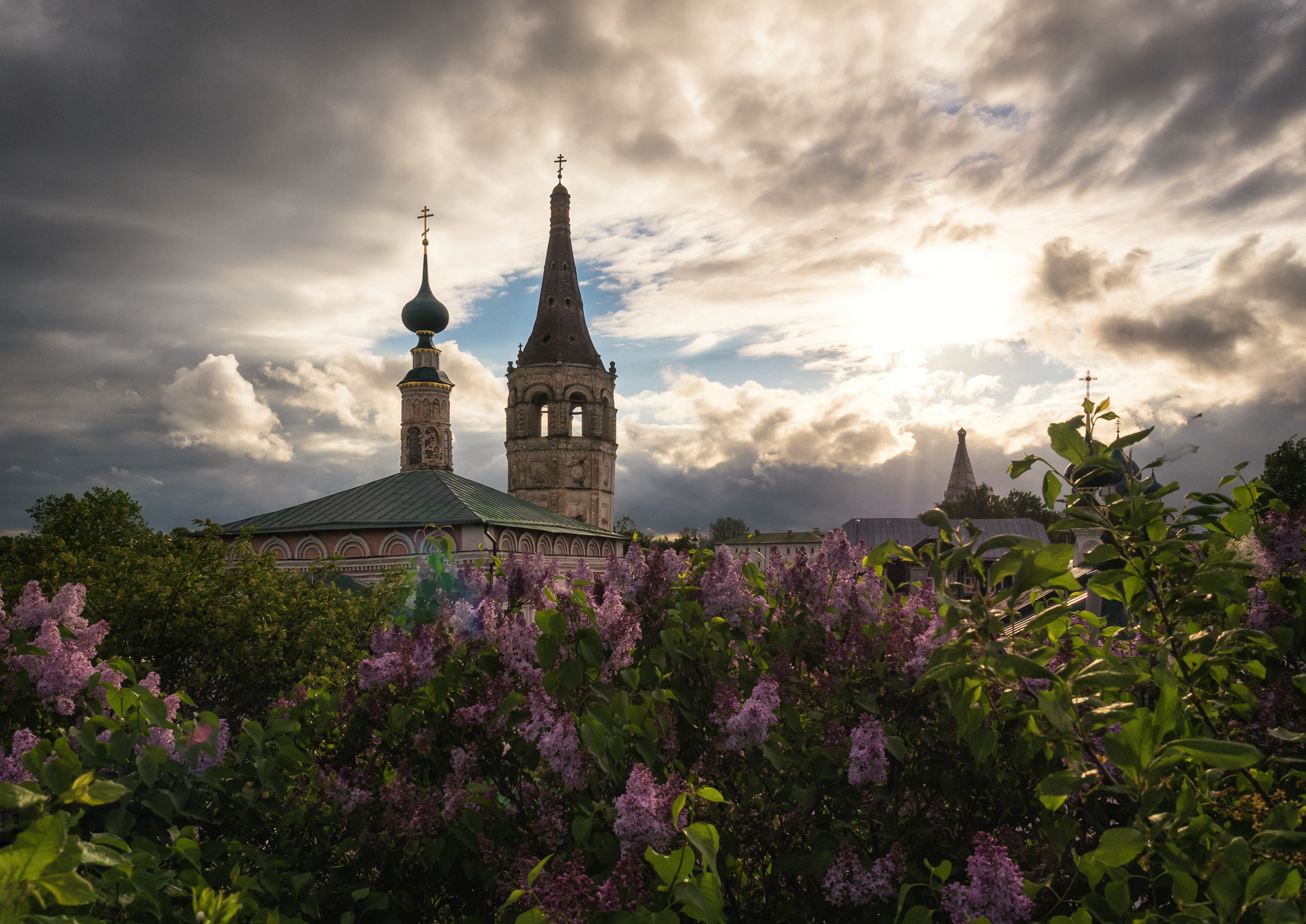 May 2021, Russia.
---
OLYMPUS OM-D E-M5 Mark II
Exposure time: 1/500 sec
Aperture: F 8
Sensitivity: ISO 250
Focal length: 12 mm
35 mm equivalent: 24 mm
---
P.S. You can click on the photo to view it in a larger size.
---