It often happens in wild nature: we are watching someone, and someone at this time is watching us. It's good if all watchers have peaceful intentions :) This is how we have it here: we dive to look at the underwater world, admire its beauty and diversity. At the same time, one (at least one) of the representatives of the underwater world - a green turtle - is watching us, the divers: who has appeared here, and what are they doing here?
Well, I am watching the turtle, and even swam closer to try to take a better picture. We are at a depth of more than 20 meters, and it is quite dark here, so I can't do without a flashlight if I want to take a more or less good shot, and in its rays the head and attentive eye of this wary turtle are much better visible.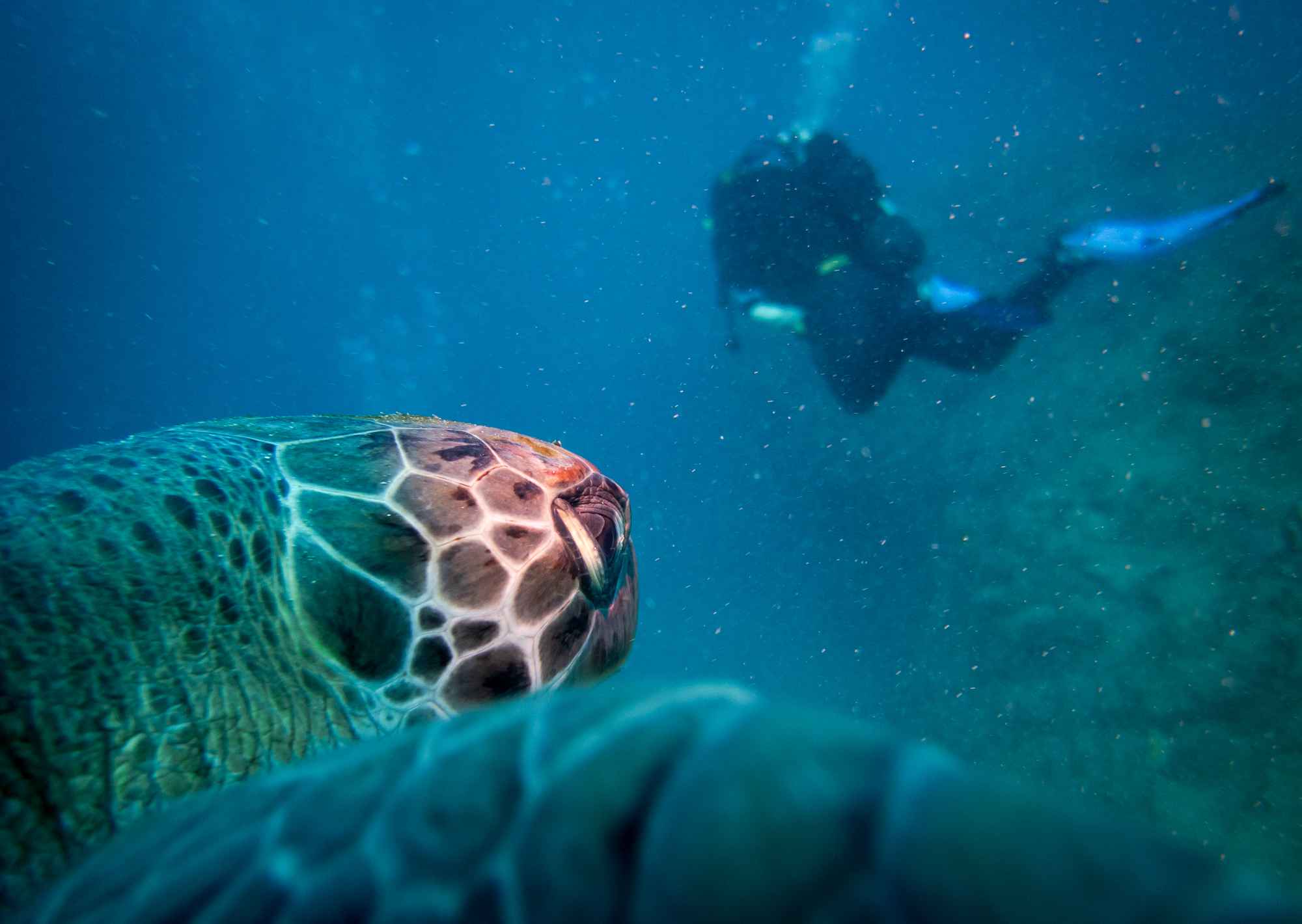 December 2019, Spain, near the Tenerife island.
---
OLYMPUS Tough TG-5
Exposure time: 1/100 sec
Aperture: F 2
Sensitivity: ISO 100
Focal length: 4.5 mm
35 mm equivalent: 25 mm
---
P.S. You can click on the photo to view it in a larger size.
---