During my last visit to Laarwijk, I knew I needed a break and needed to go back to my roots and for the very first time, I took everything in. I don't know if it's because of the Rona or because I'm getting older - as are the elders around me - or maybe both, but I wanted to remember everything from this trip. I even asked my great uncle some questions about the ancestral home, while he was tying a rice bag full of the harvested greens that he planned to send along with us for the rest of the family.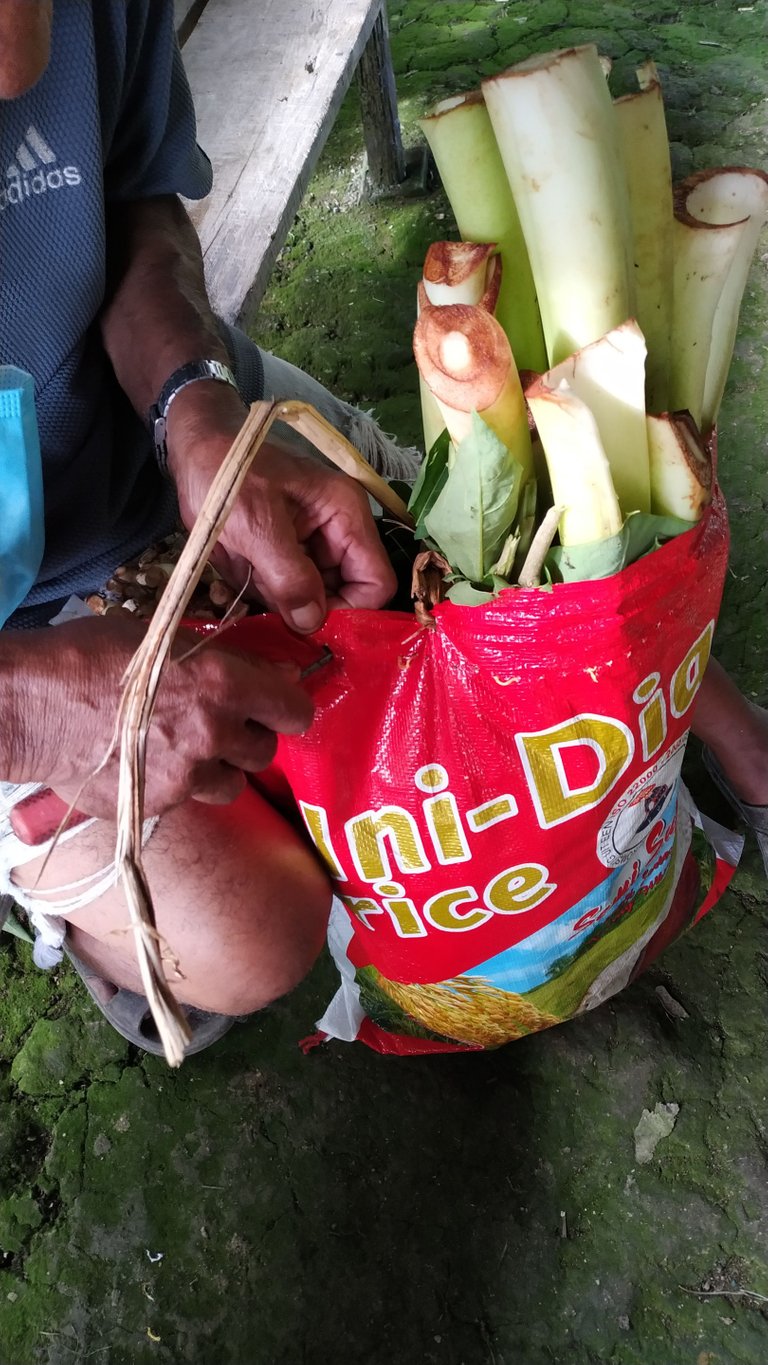 It was then, that it hit me, that humans actually don't need much and that what is necessary, nature shall provide. Here's my great uncle, making holes in the rice sack and tying it all together with a string of what looks like dried banana leaves. And yes, I'm aware the rice bag is of plastic, but there's a not so distant time - when my parents were just kids - where people used dried (banana) leaves for almost anything. From klosso (Javanese rug made from natural materials), food storage, ropes, decorations, roofs, you name it.
What else do you think, we can use from nature in our everyday lives? Let me know in the comments below 🤓.
---
The picture was taken by me using a Xiaomi Lite 8, without any (manual) editing.
Chasse into the backstage! 💃