When you go on a journey to explore nature, you'll often find a lot of new things. In reality, these things aren't new; you just haven't seen them before.
I just went for a nature walk in North Aceh's Saweuk forest park. I discovered a moth perched on a leaf there. I had never seen a moth like that before, but it was strangely beautiful.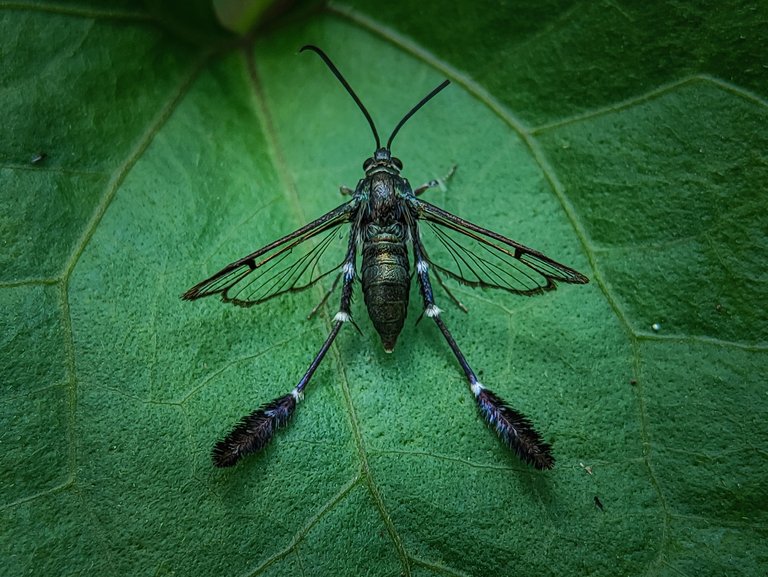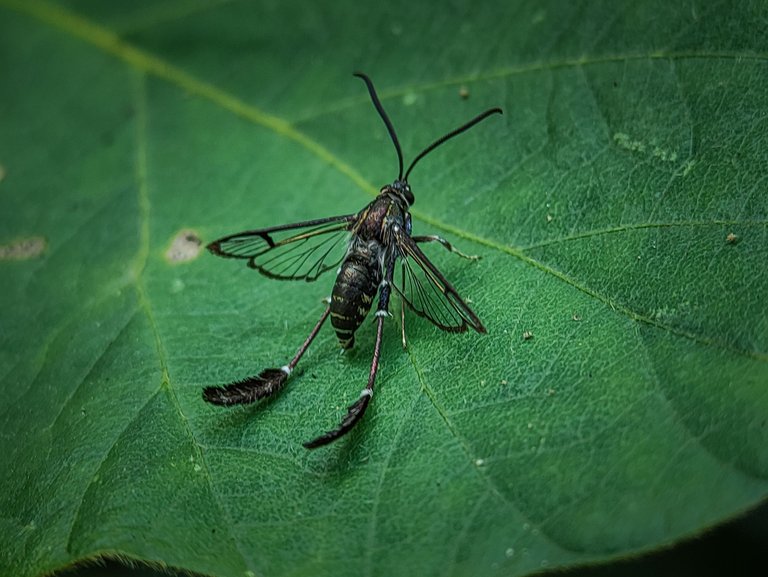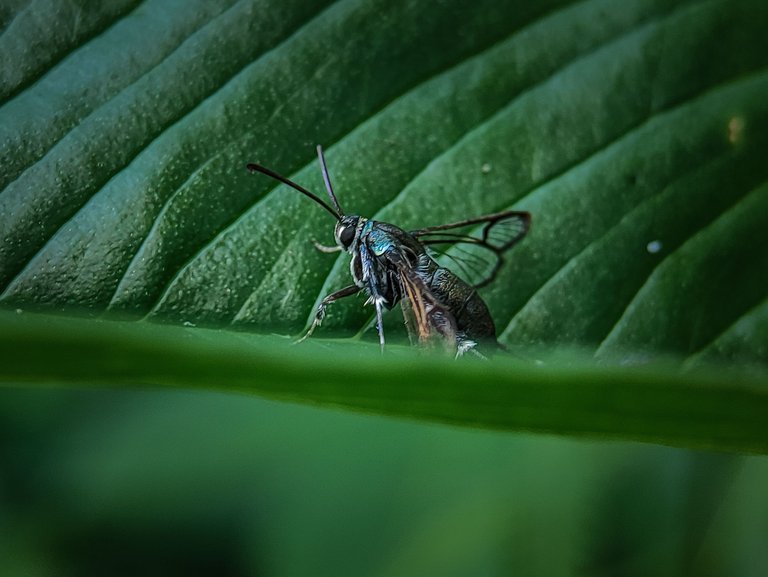 Thanks to a Google search, I knew it was a clearwing moth (Synanthedon sp.) right away. The moth is black with hints of copper yellow, metallic green, and blue. It has clear, transparent wings, and the tips of its hind legs are hairy; it's a lovely sight to see this part.
---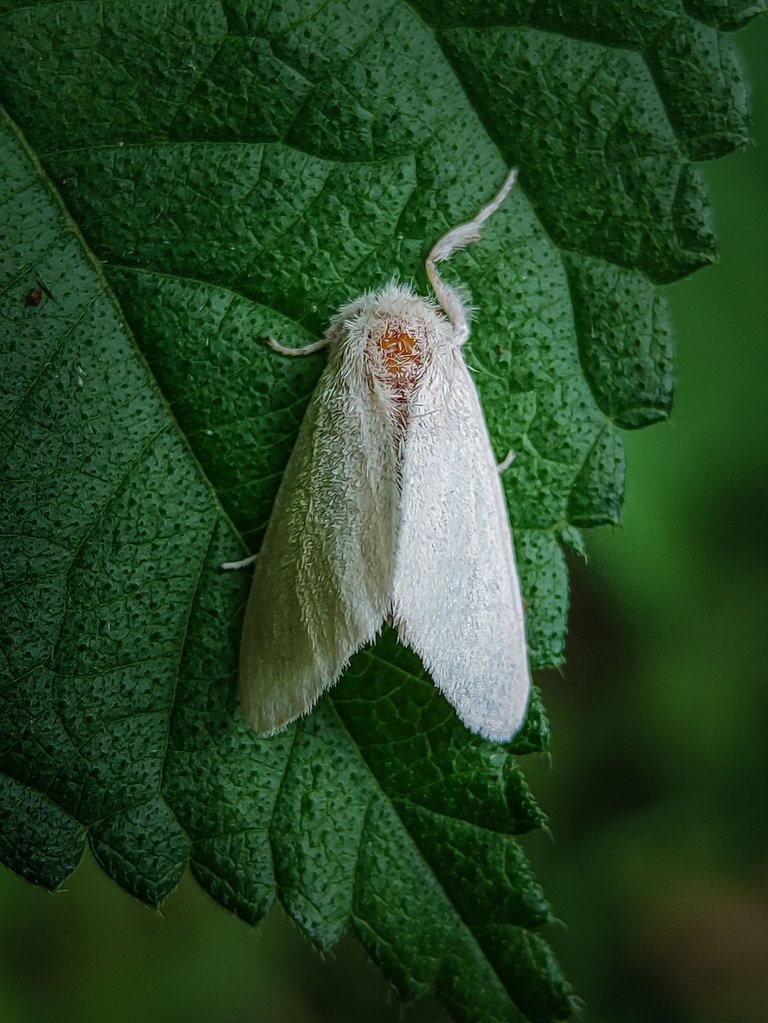 I moreover noticed a white tussock moth (Euproctis sp.) dozing off on a leaf. You might be wondering what makes me so certain that it is dozing off. I can respond to that; to the best of my knowledge, this sort of moth is a nocturnal insect.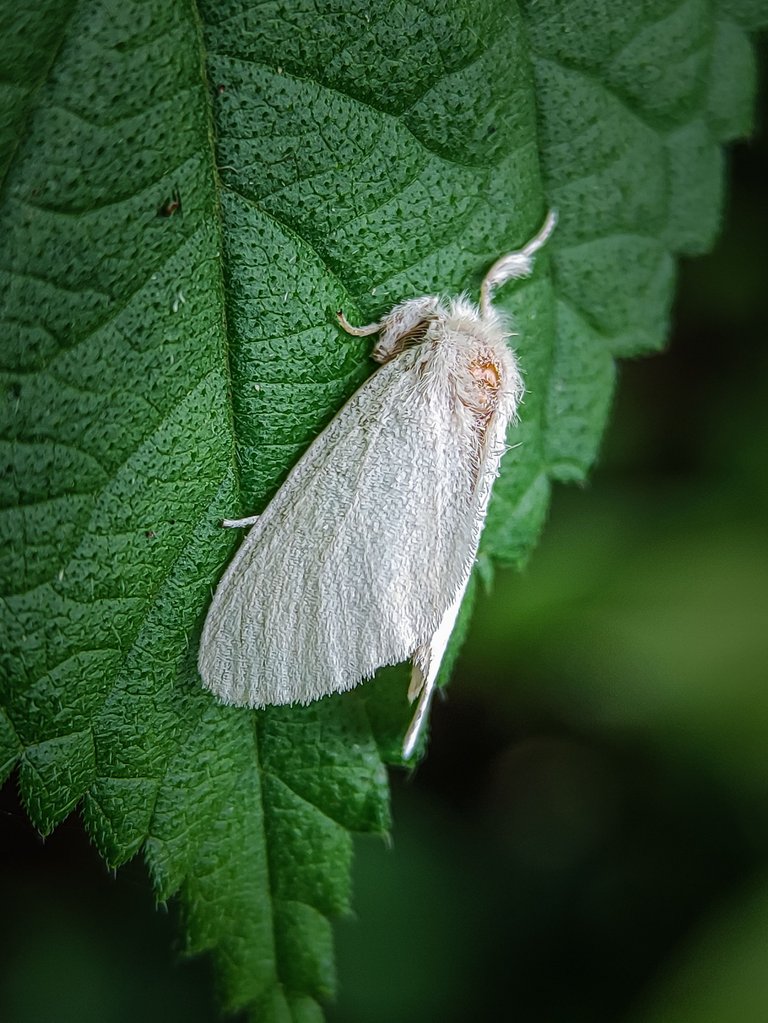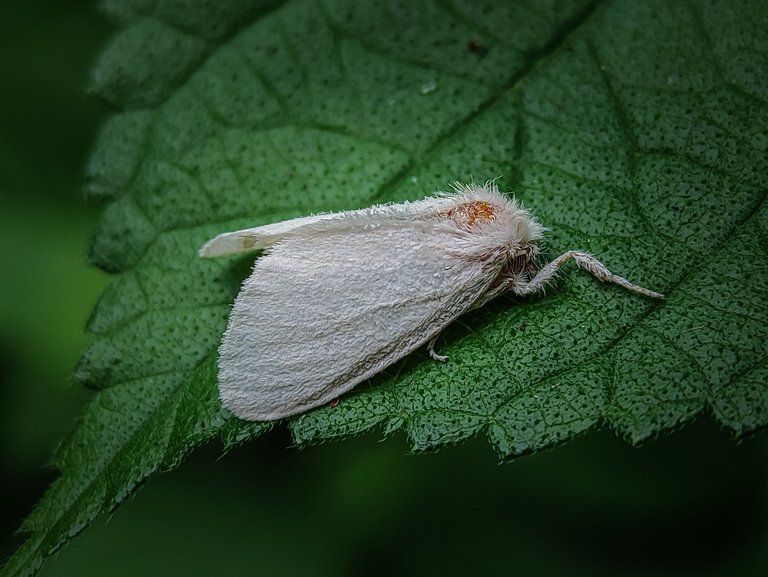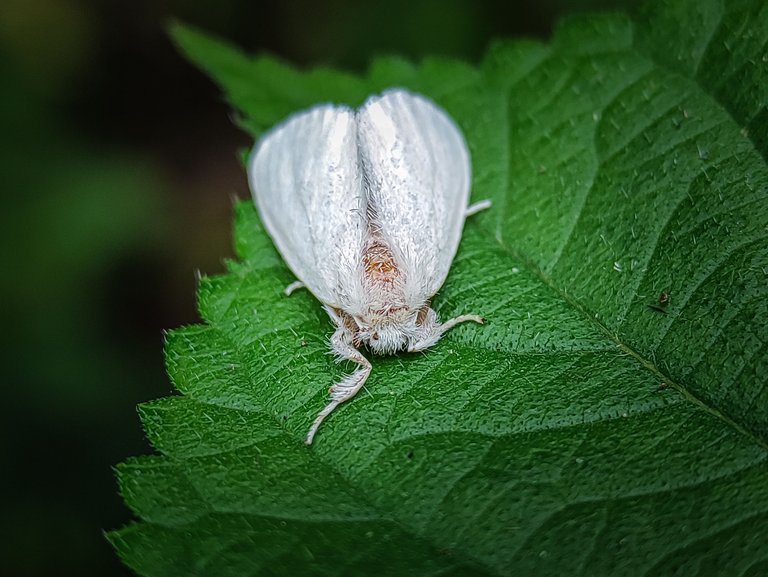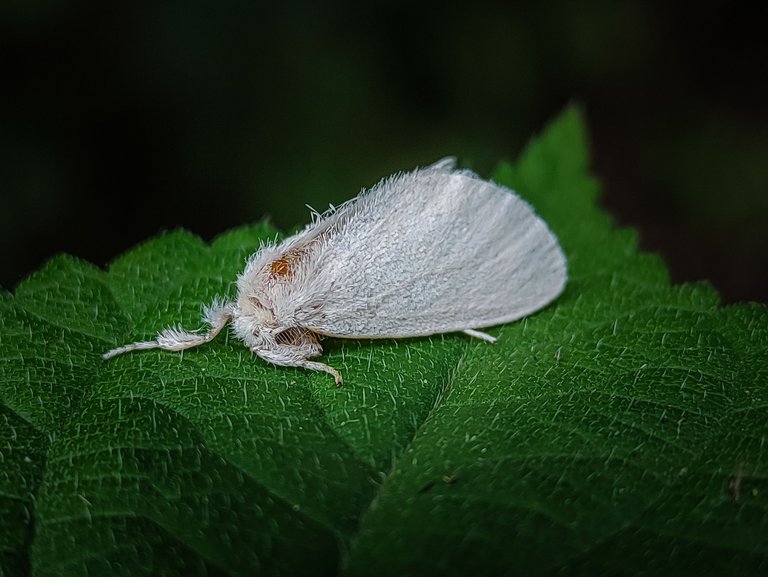 It's a really cute moth. For fear of waking it up, I took great care when taking photos.
---
All of the images here are my own work, taken with Xiaomi POCO NFC smartphone and an assembled external macro lens.